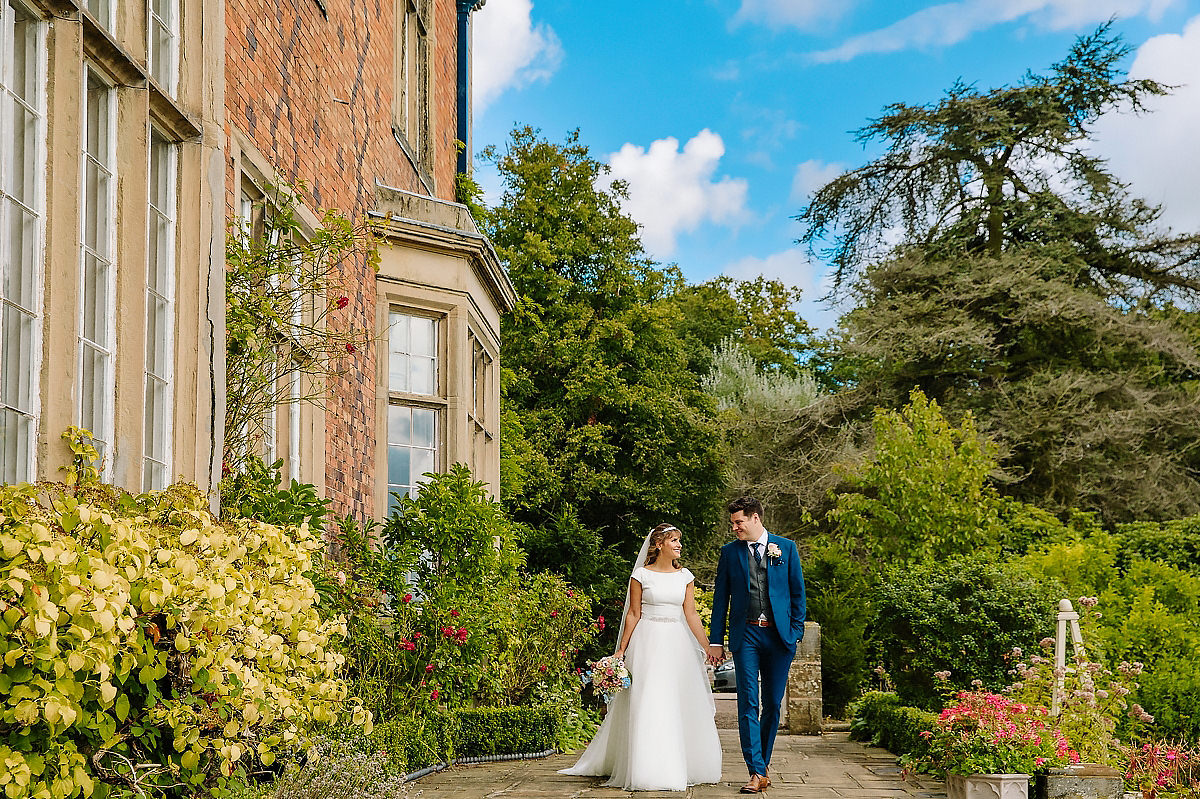 A beautiful summer wedding at Willington Hall in the heart of the Cheshire countryside
As award winning Cheshire wedding photographers we frequently get to photograph as a Willington Hall wedding photographer. Melanie and David chose the perfect venue for their spring wedding. Willington Hall is a gorgeous country house set in 17 acres of Cheshire countryside. Its beautiful interiors and manicured grounds gave us the perfect backdrop to photograph Melanie and David's perfect wedding day.
On the day we arrived early at Willington Hall so we could get some shots of Melanie getting ready. She was in good spirits and had her four bridesmaids on hand for any last minute preparations. We captured a special moment of Melanie's father seeing her for the first time in her dress – priceless; leaving everyone in tears.
Melanie looked absolutely stunning. Her dress had a simple skimming shape giving her an amazing silhouette in all of our images. Topped with a full length veil that just melted into the dress she looked so elegant.
Hear what Melanie and David had to say about their wedding images:
"Wow the pictures are just amazing!! We are so so so very happy! Thank you so much!"
If you have booked your wedding at Willington Hall and are interested in chatting to us about your wedding plans and photography then please do get in touch – we would love the opportunity to photograph your wedding for you both and to capture your dream day.
Here is a selection of our favourite images from David and Melanie's gorgeous wedding at St James Church, Chritleton and then onto Willington Hall, Cheshire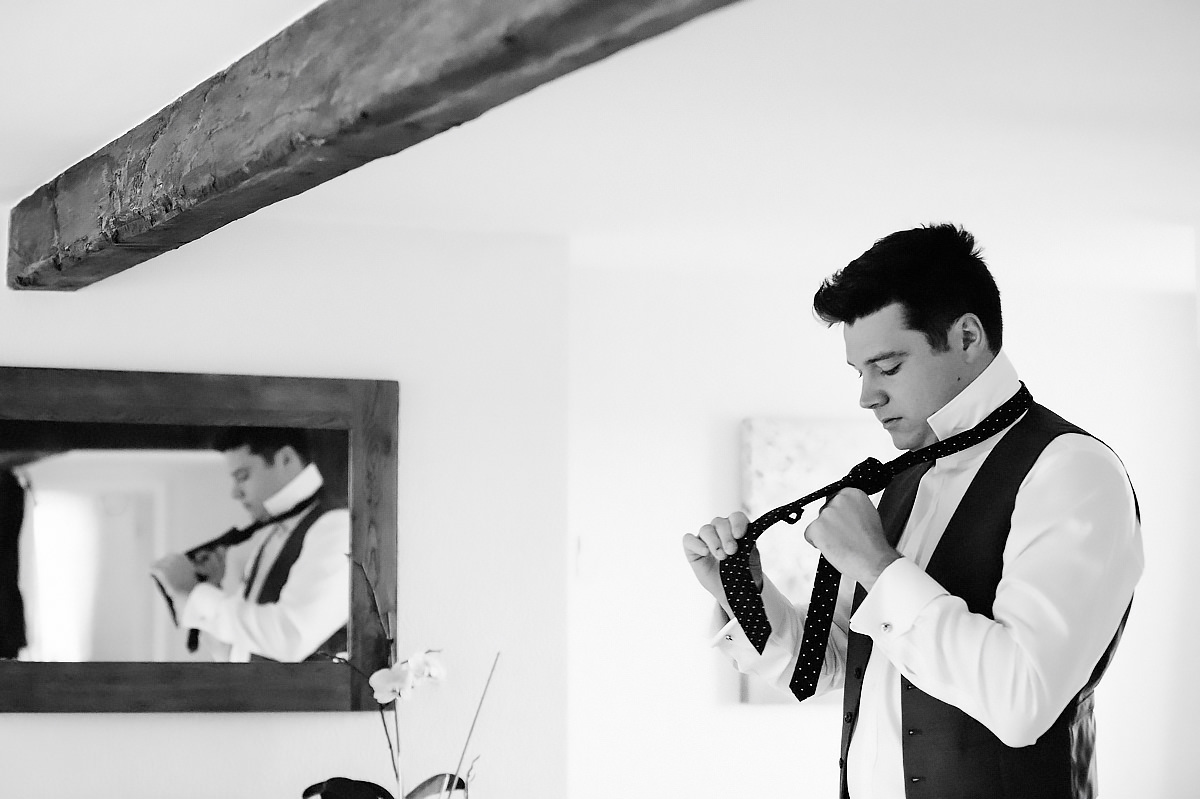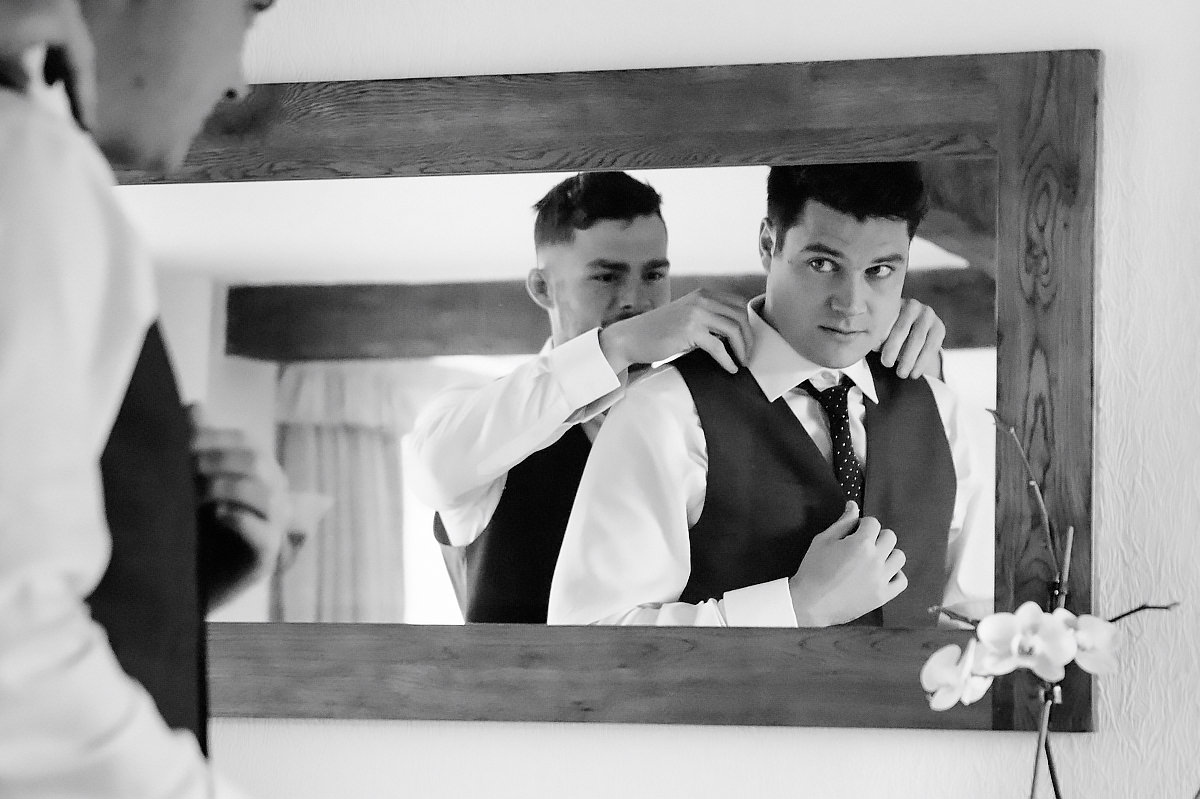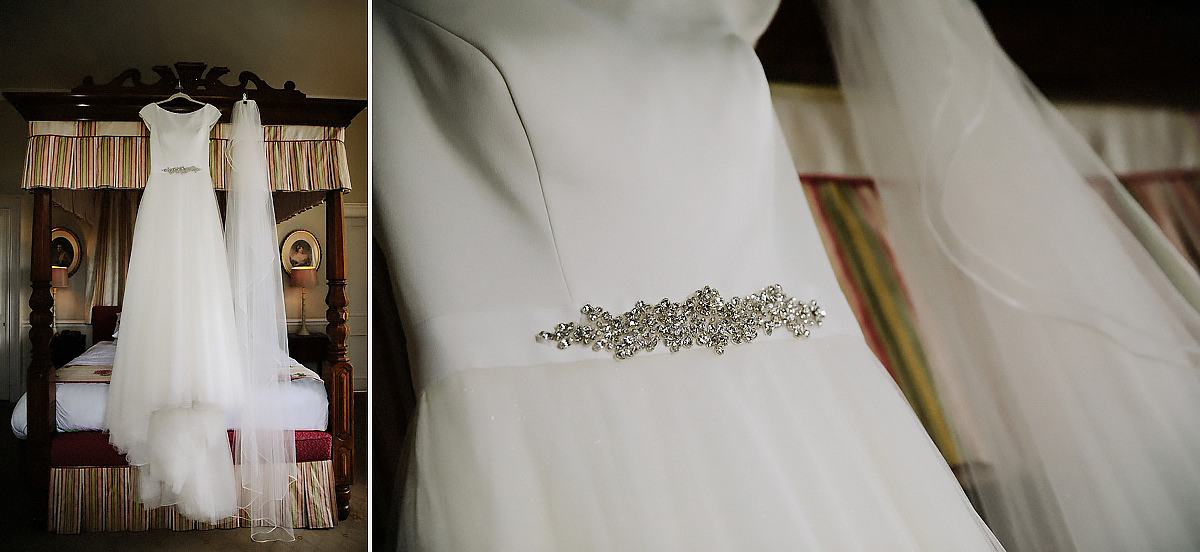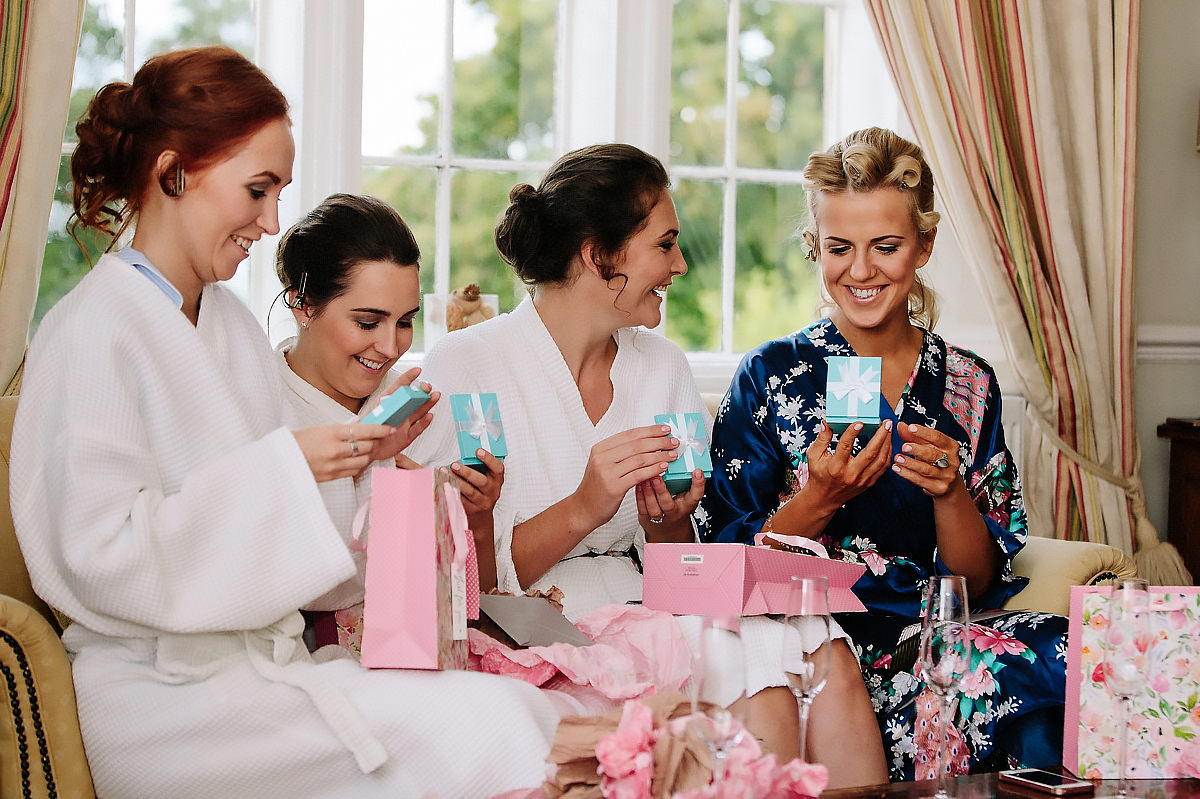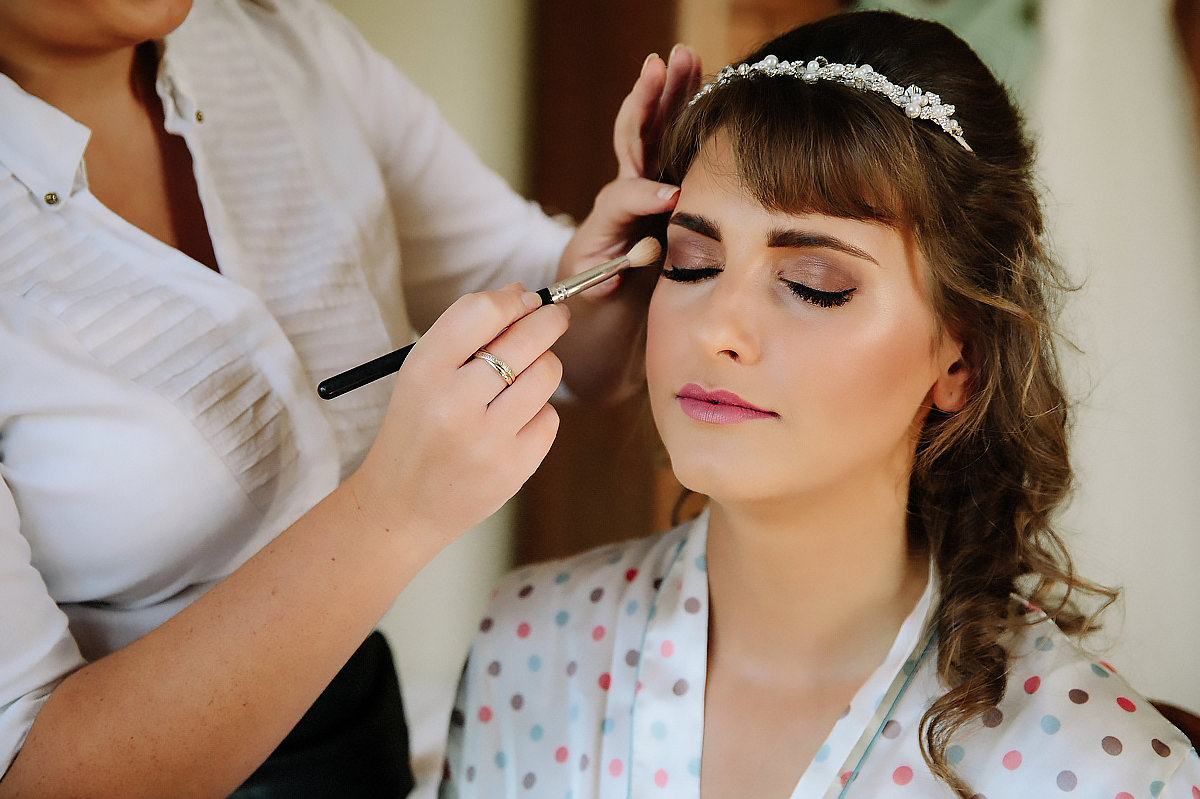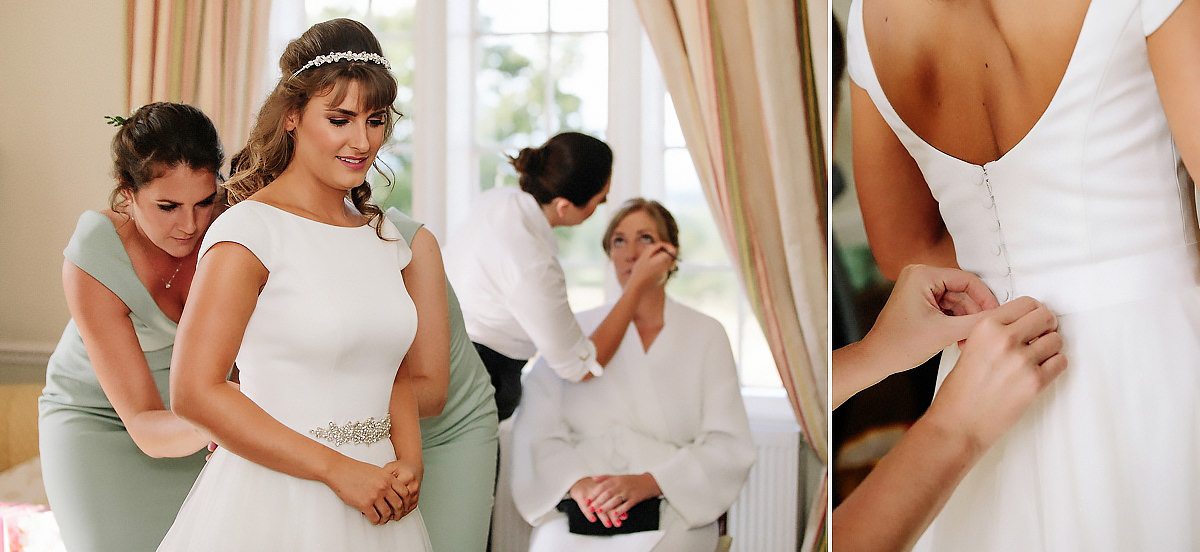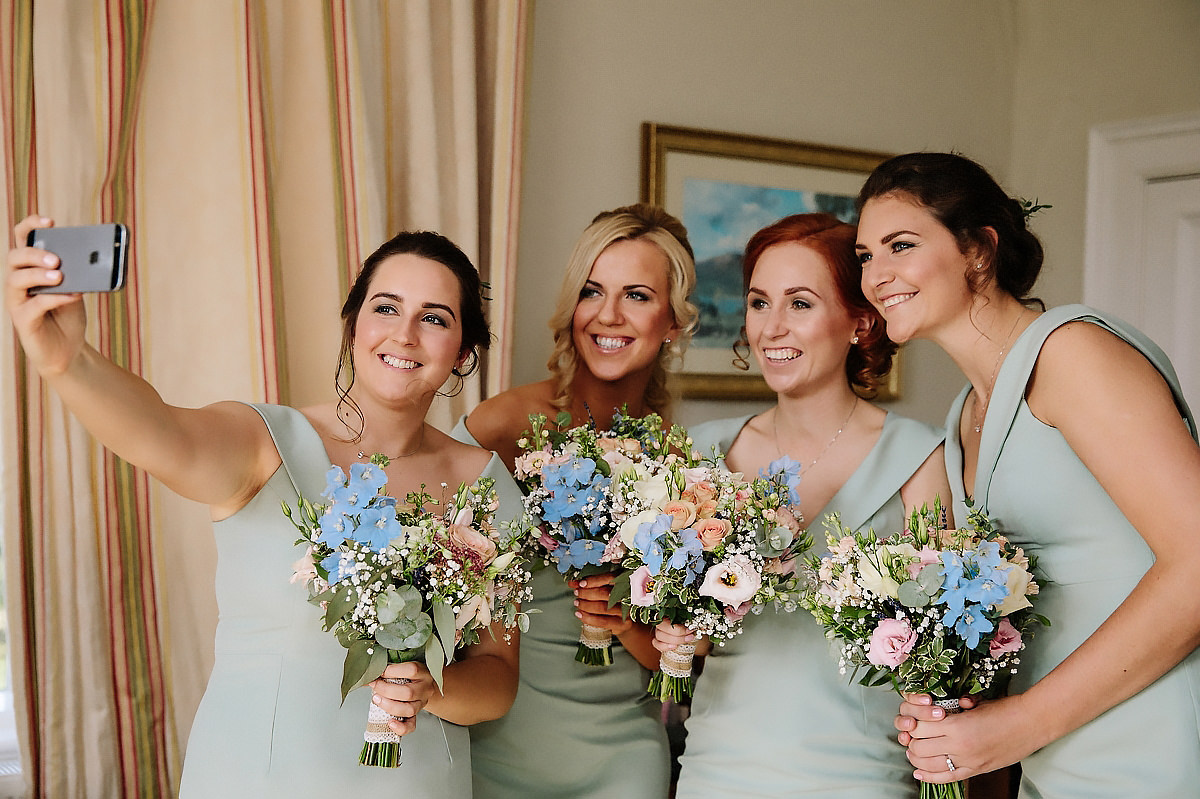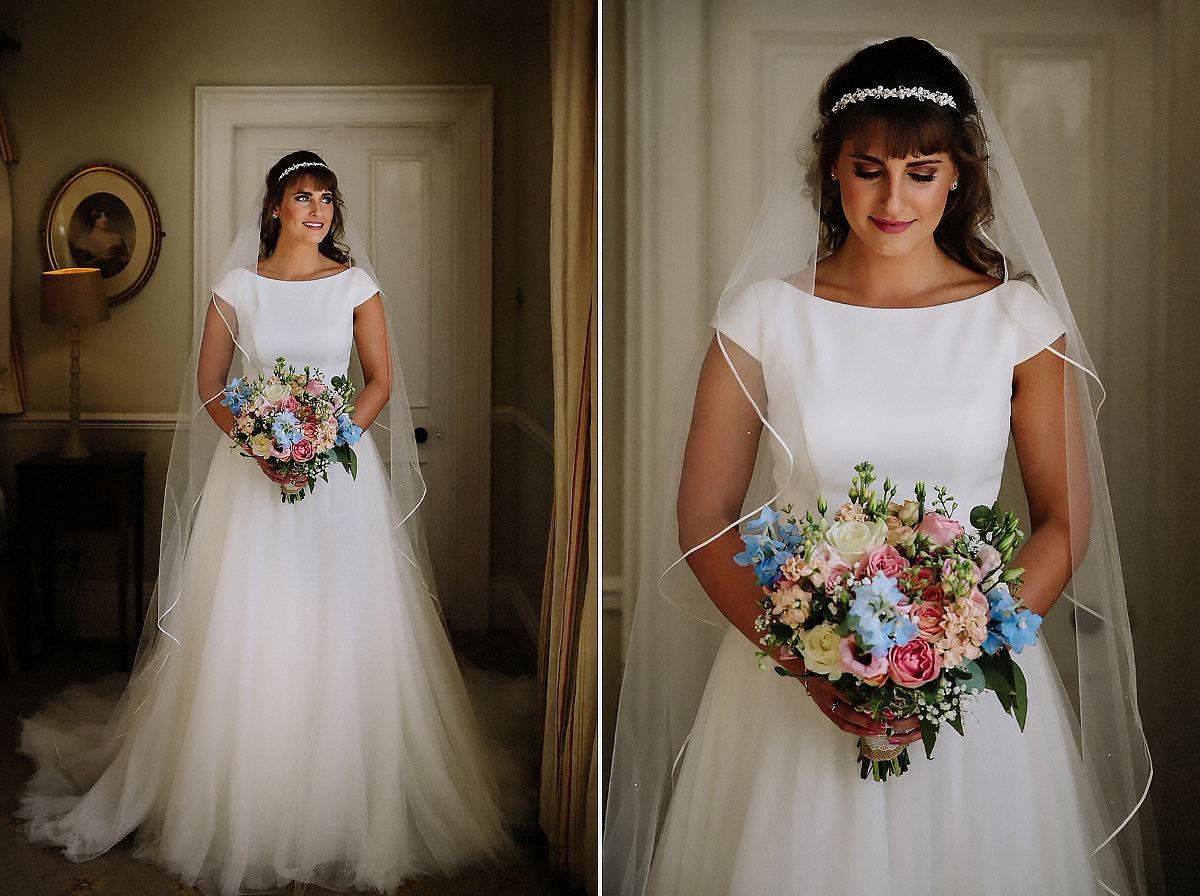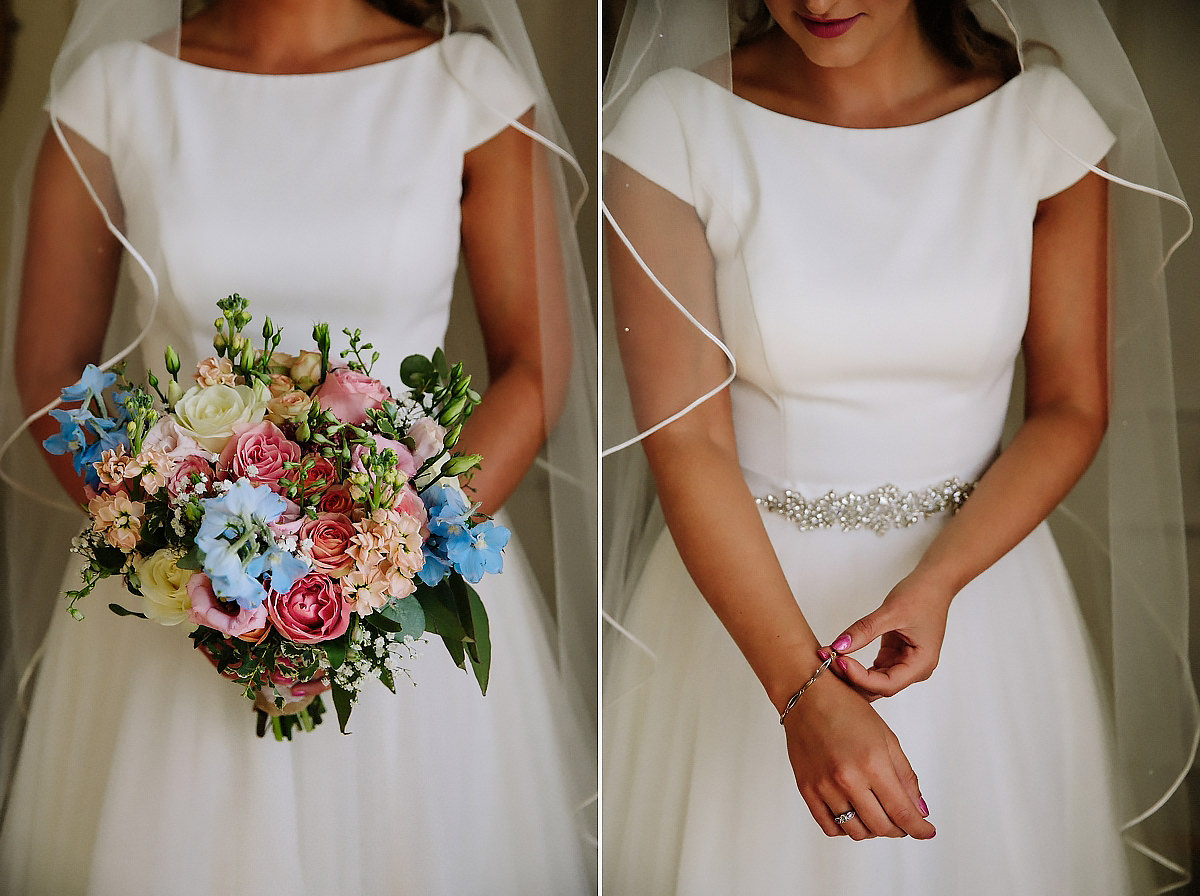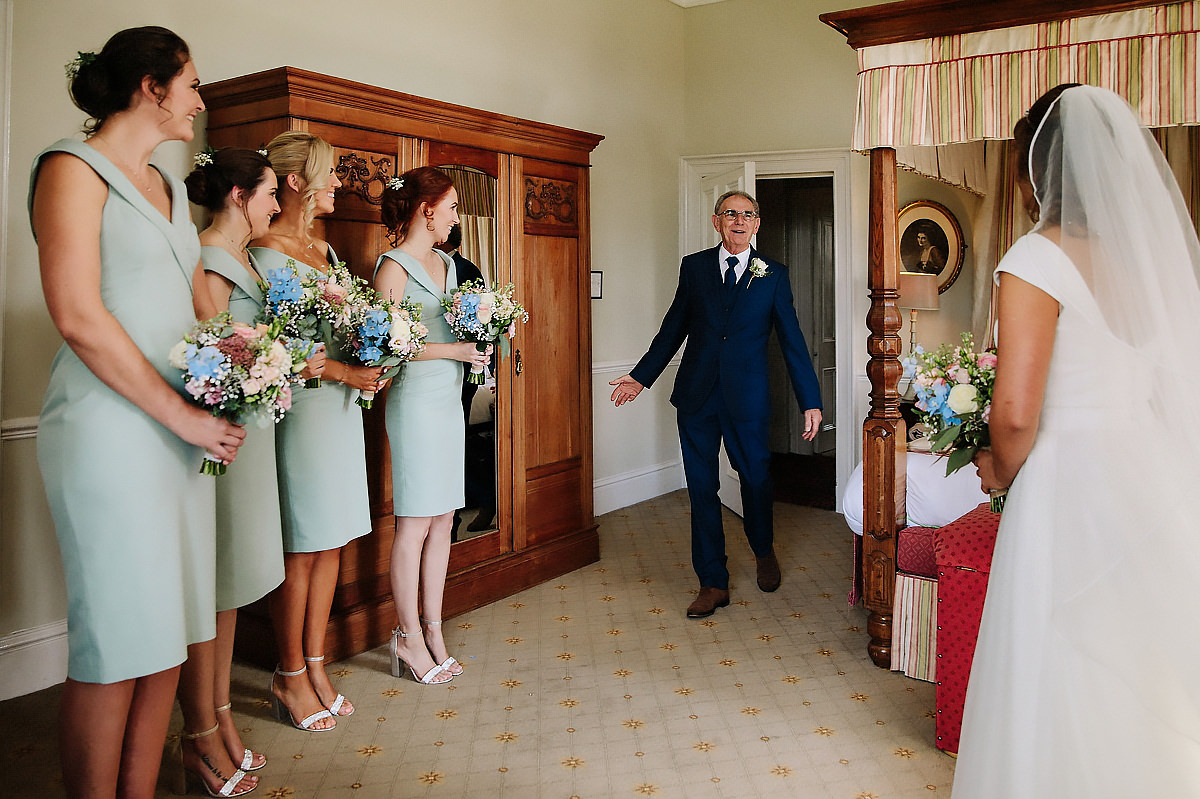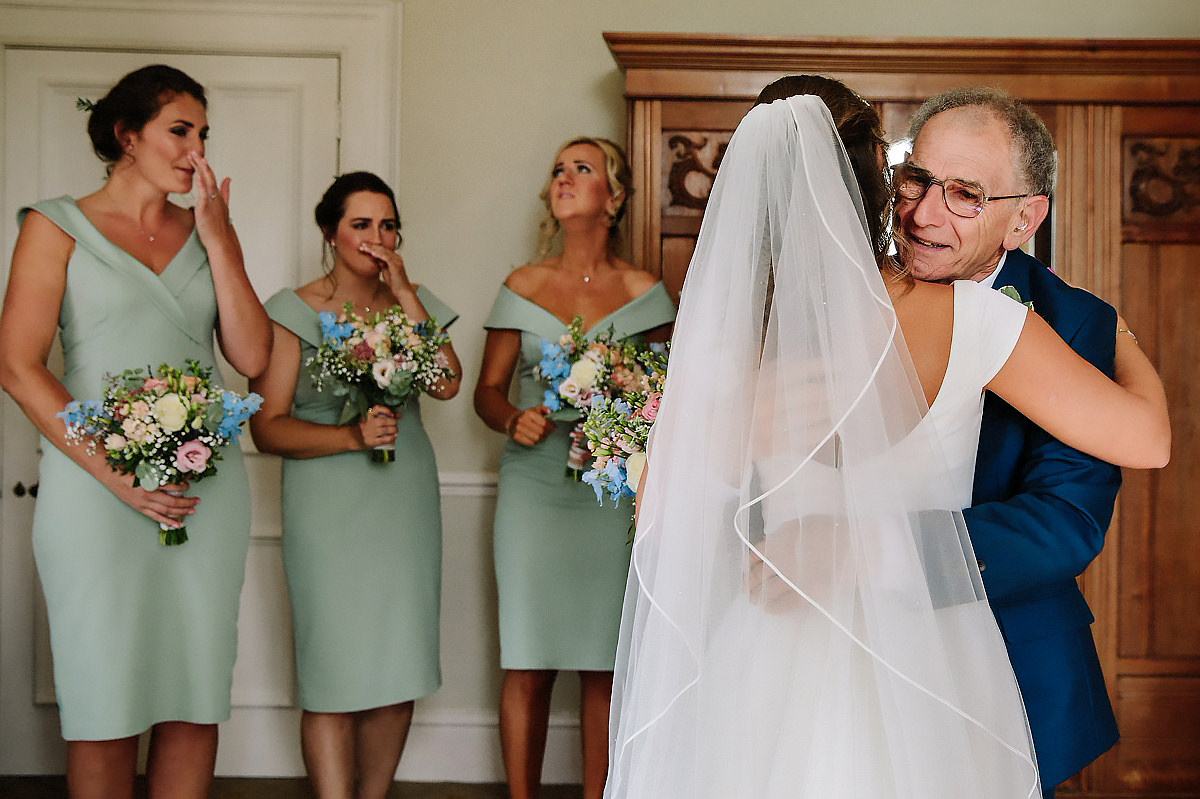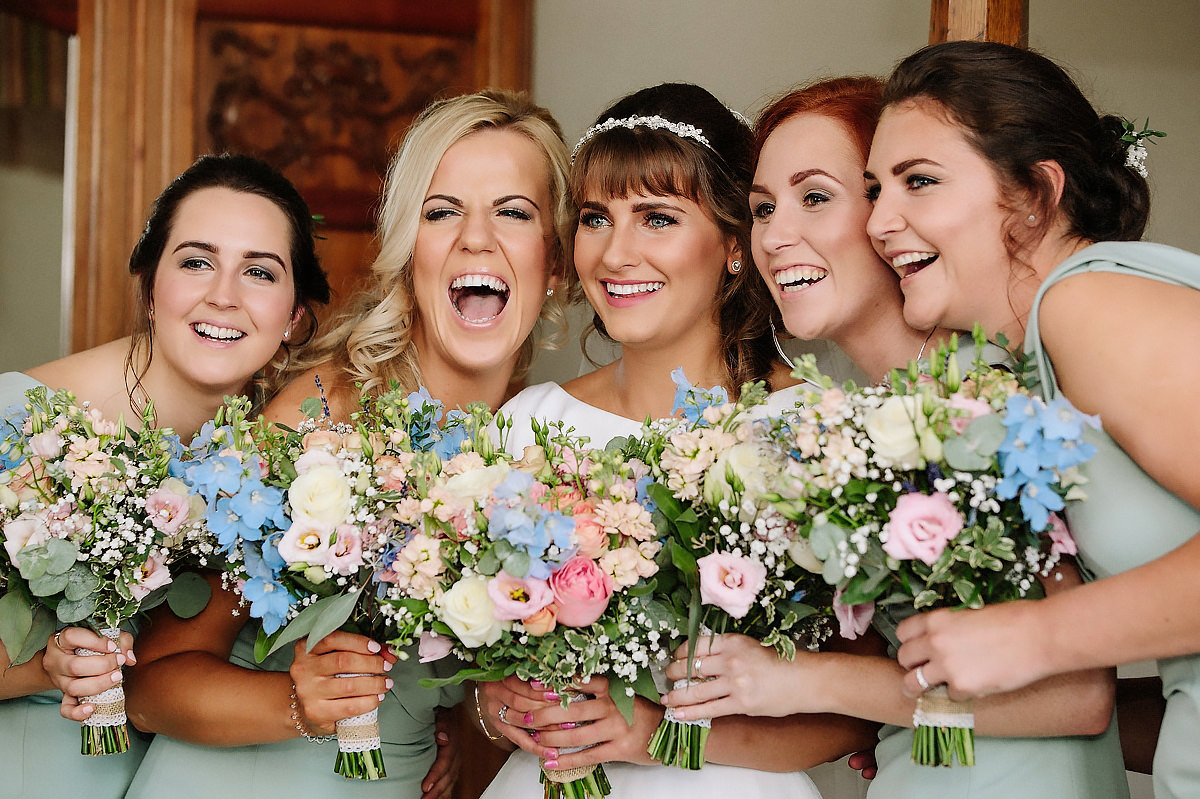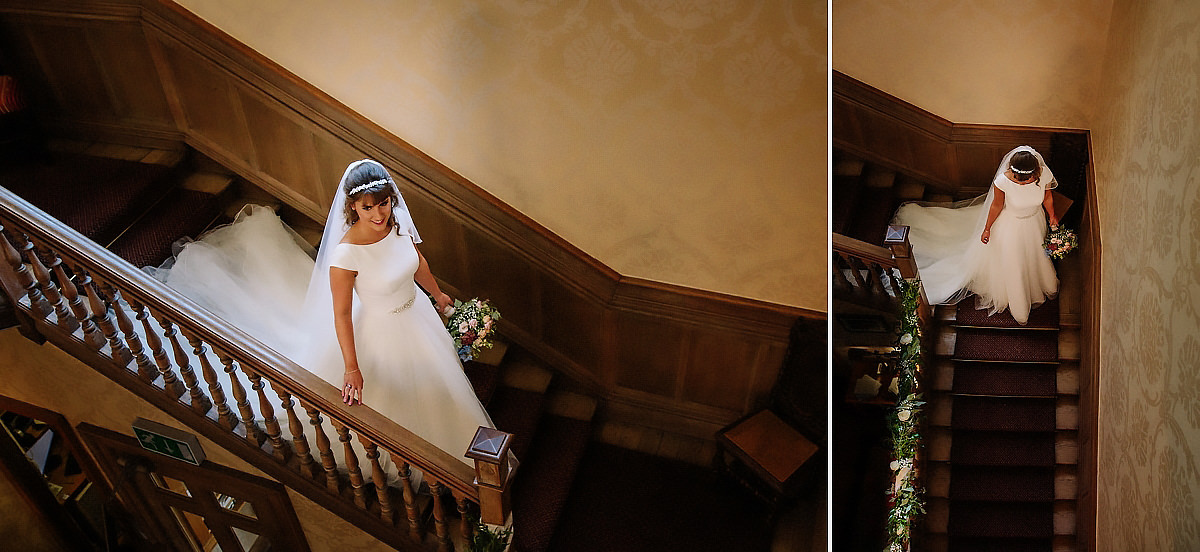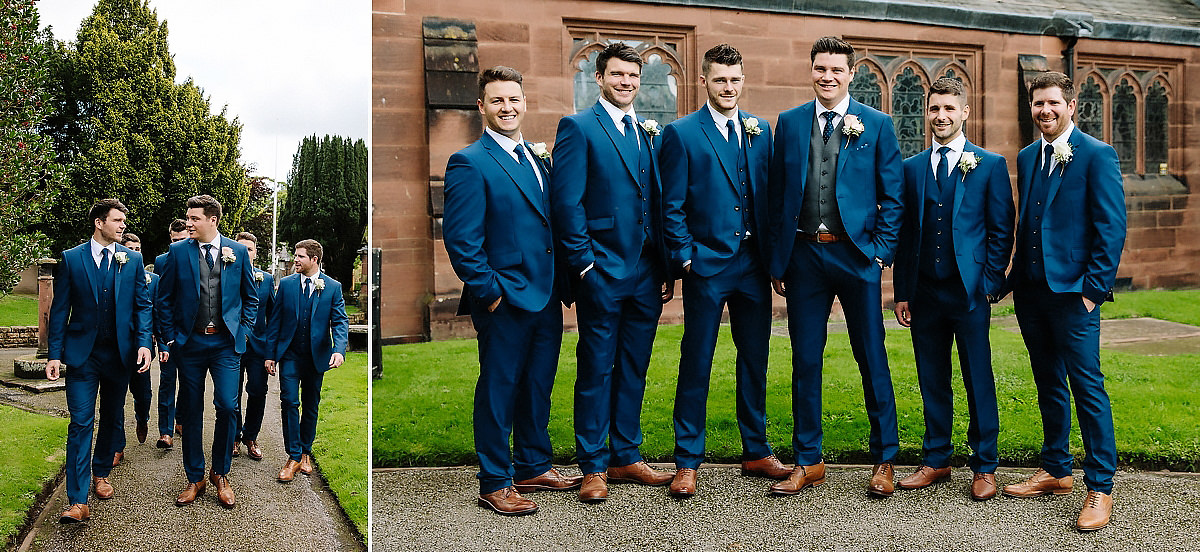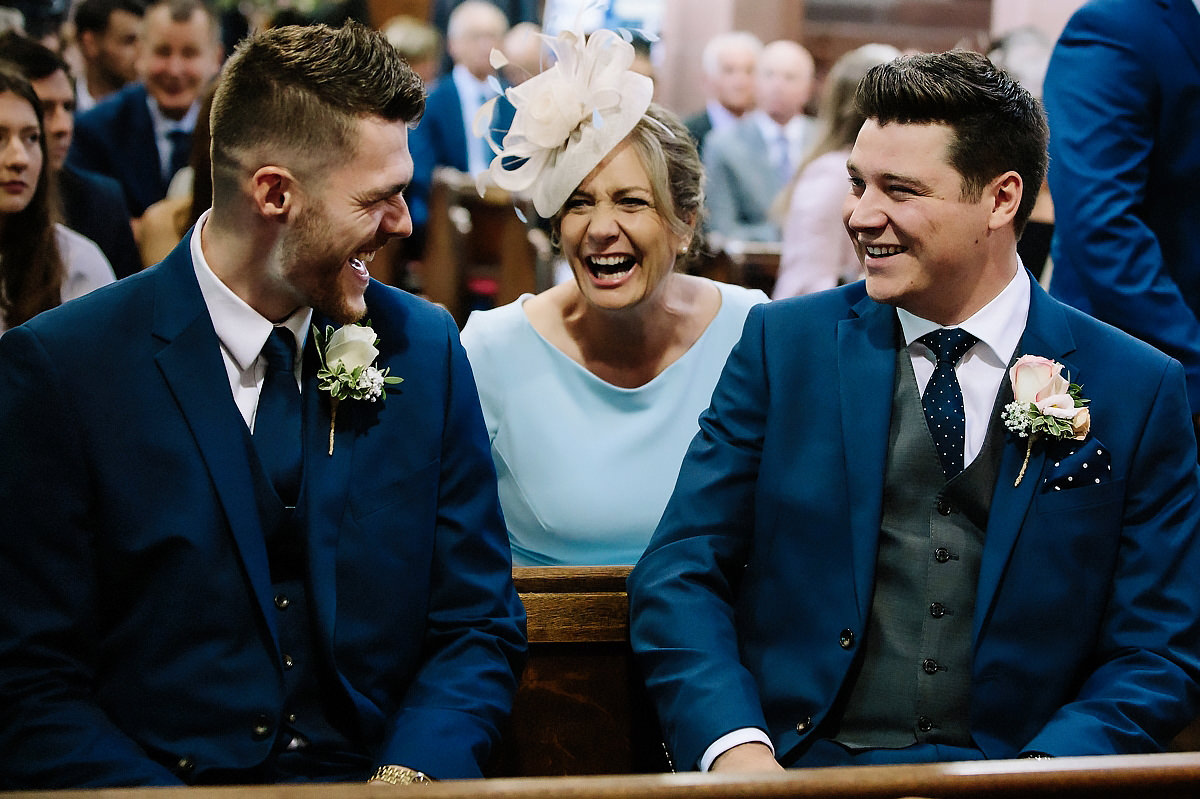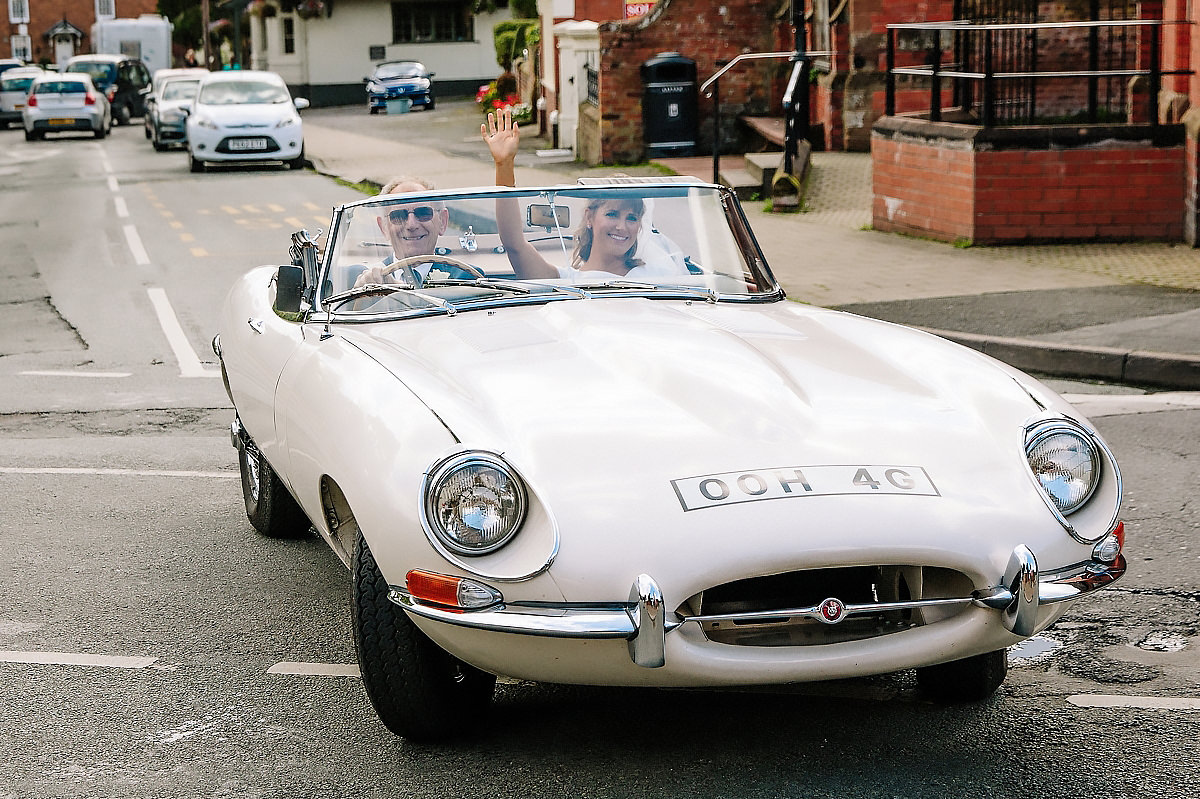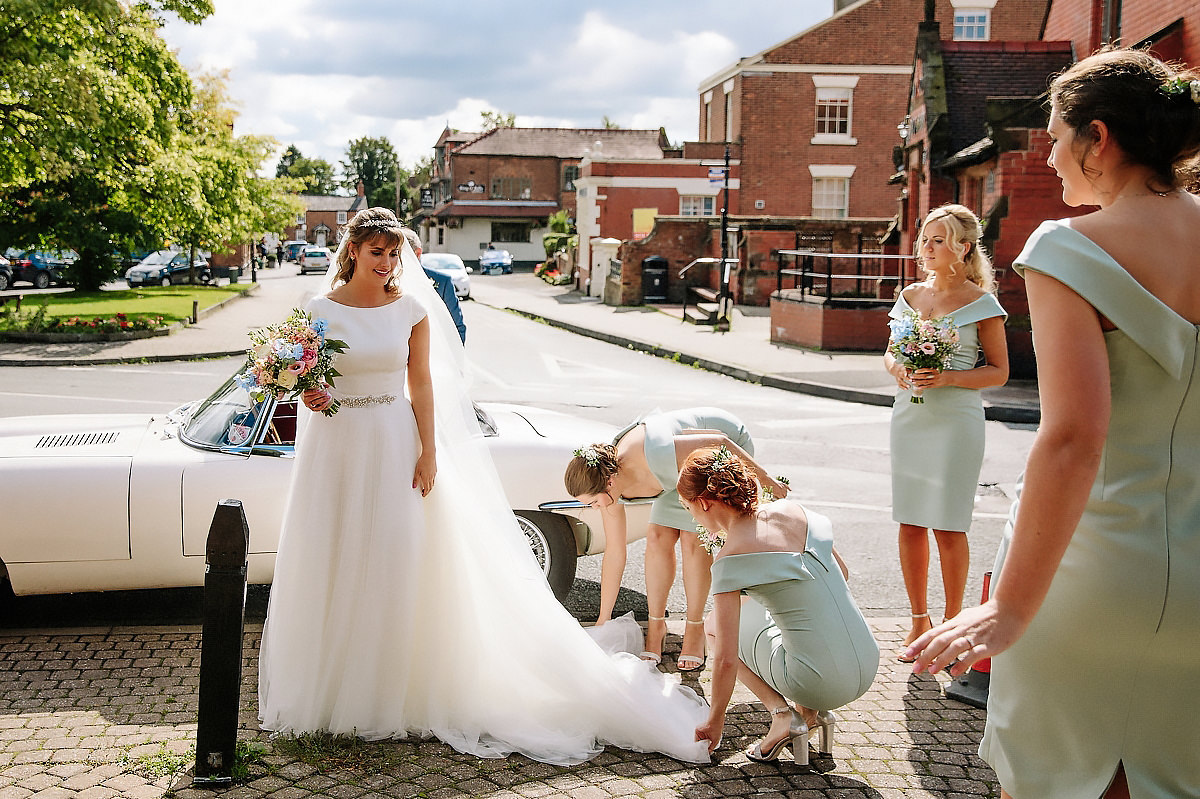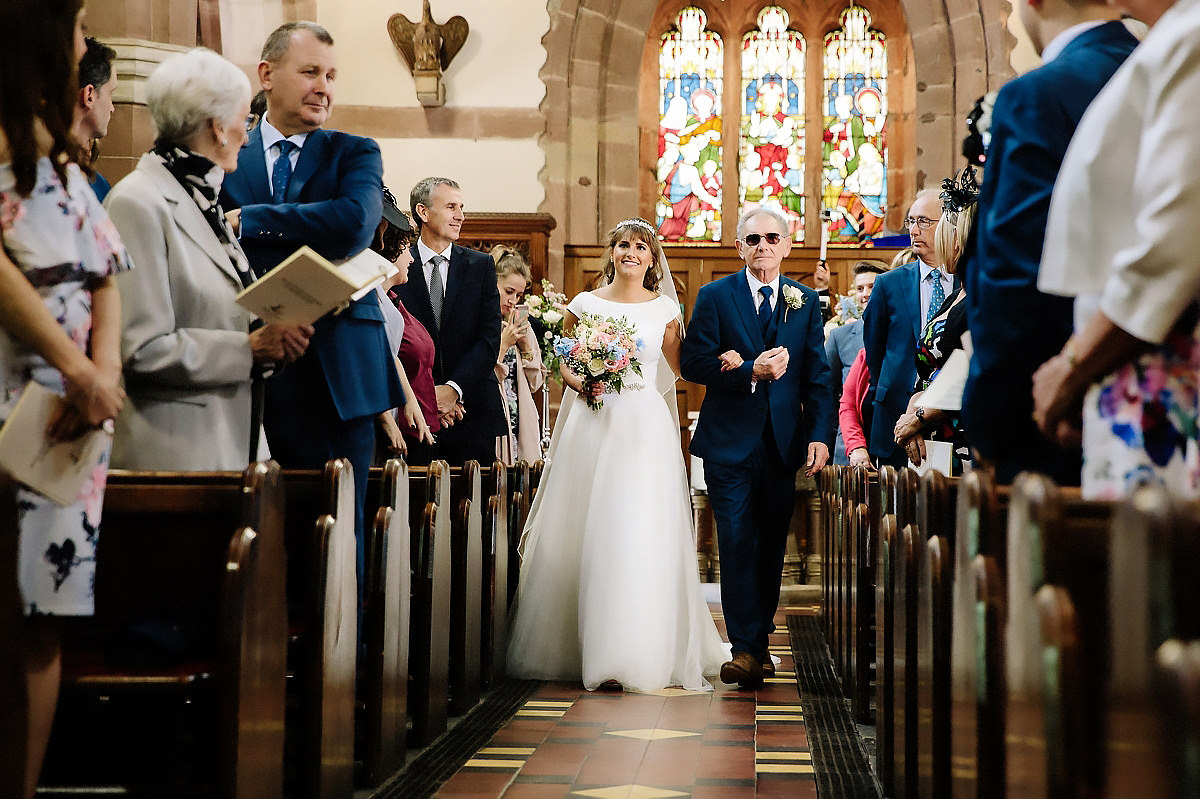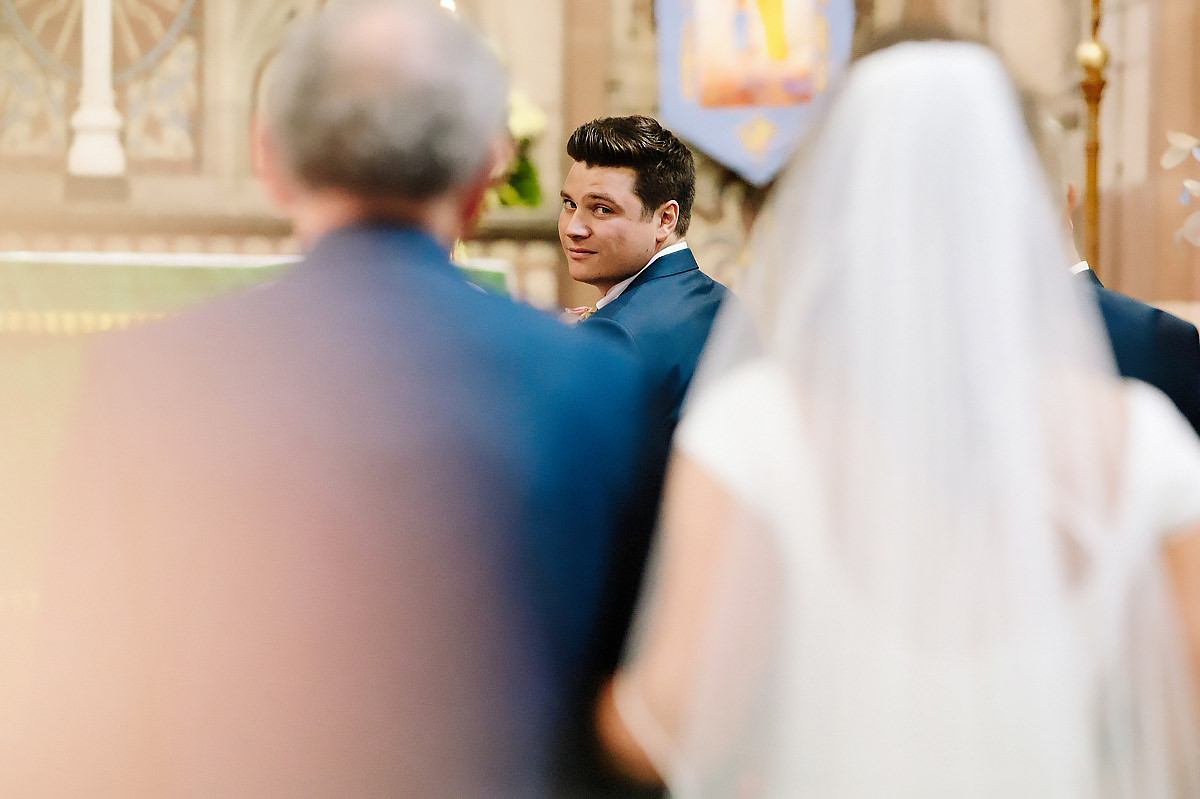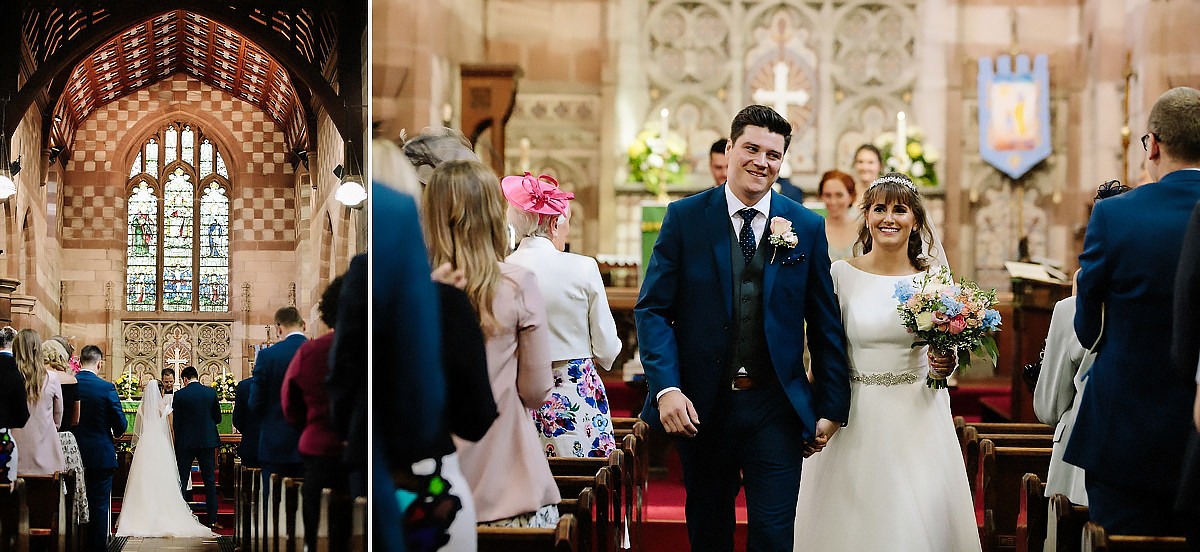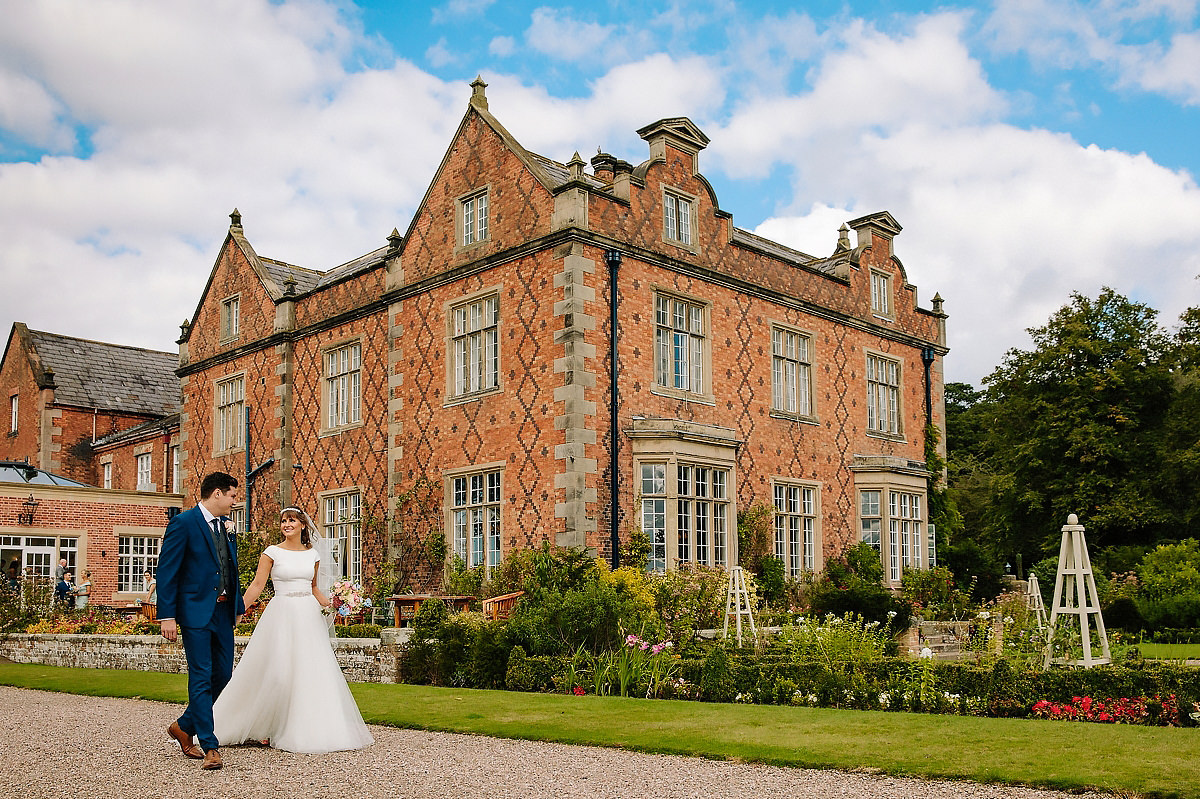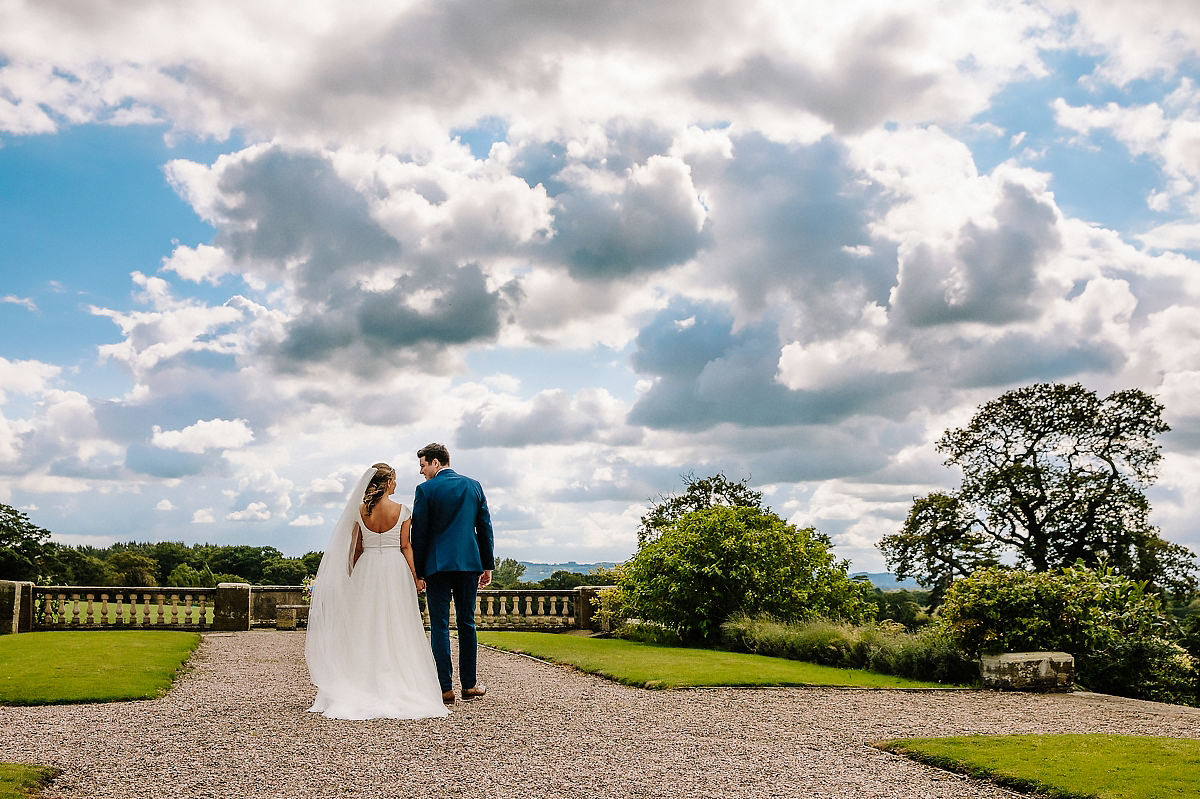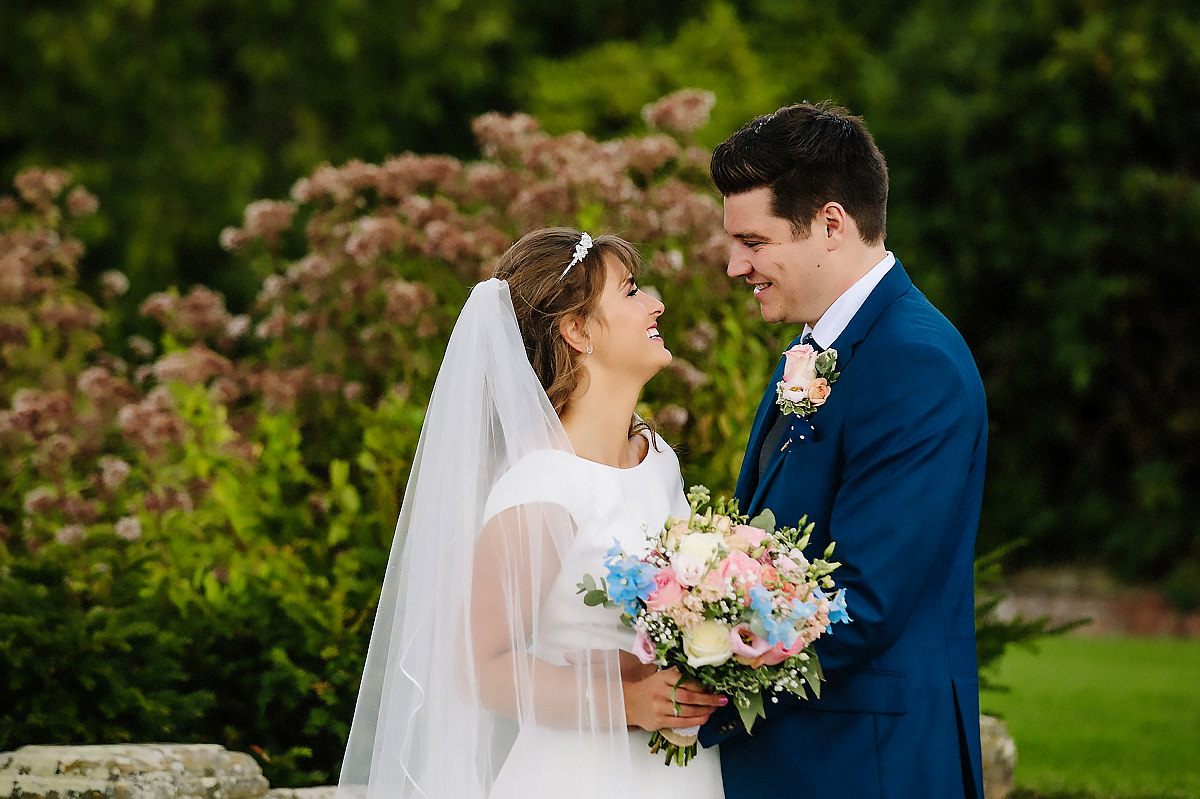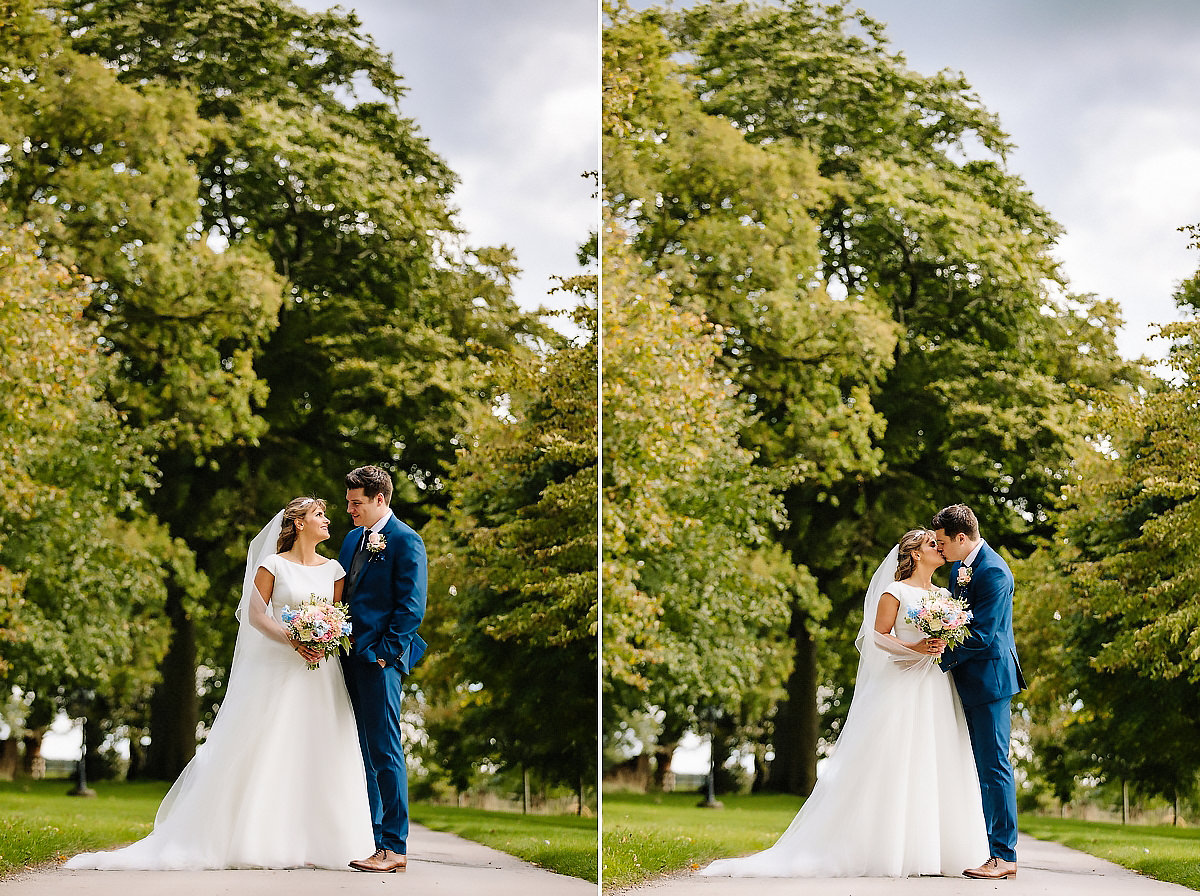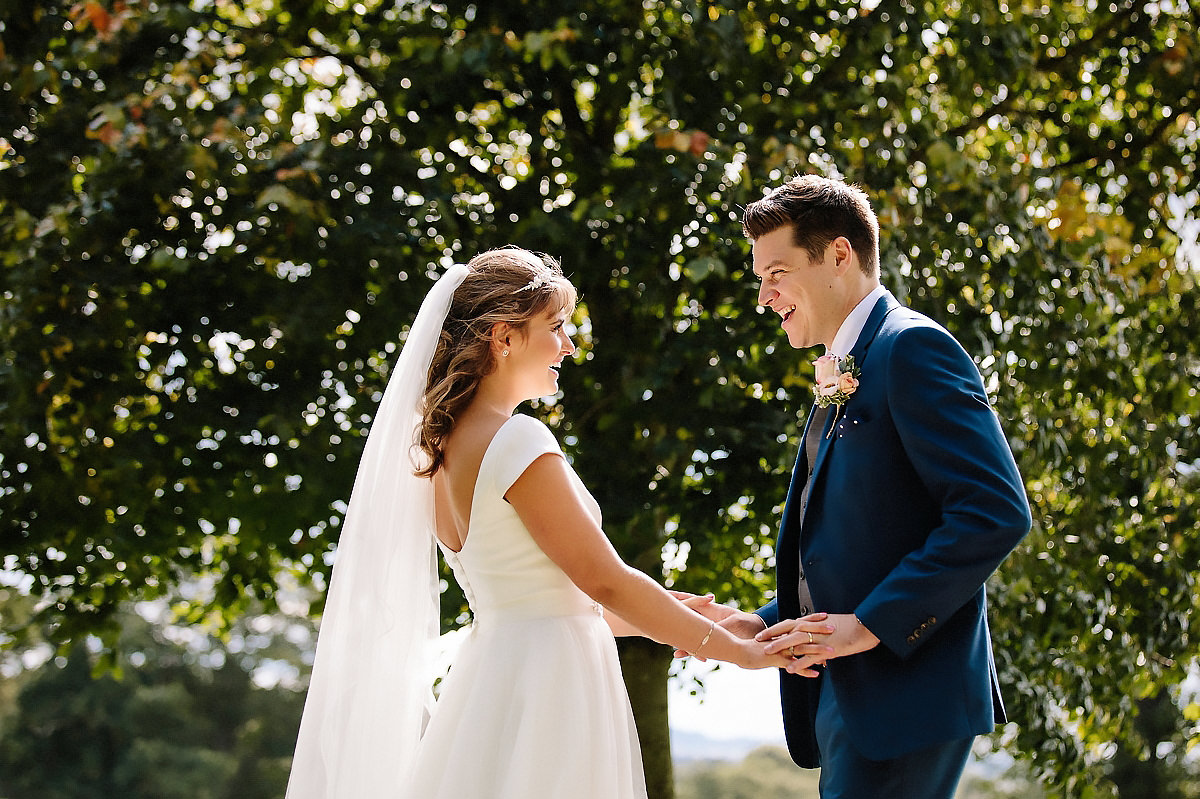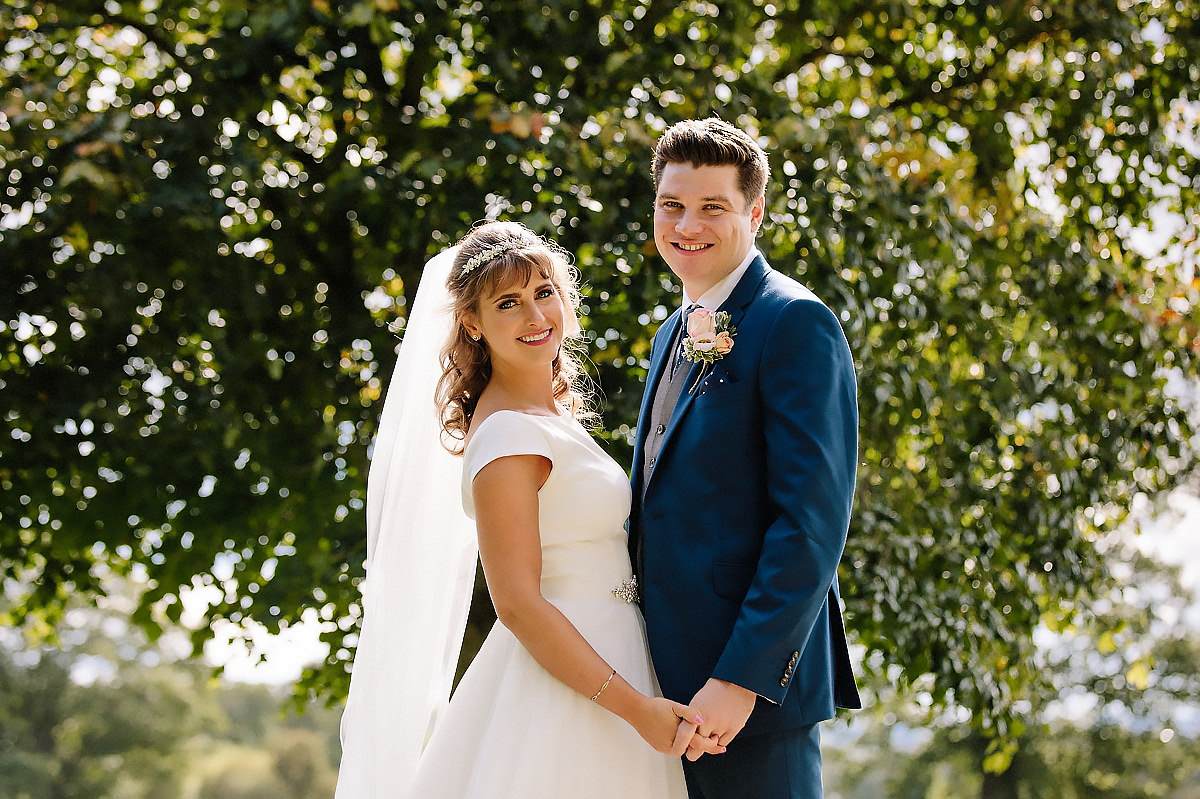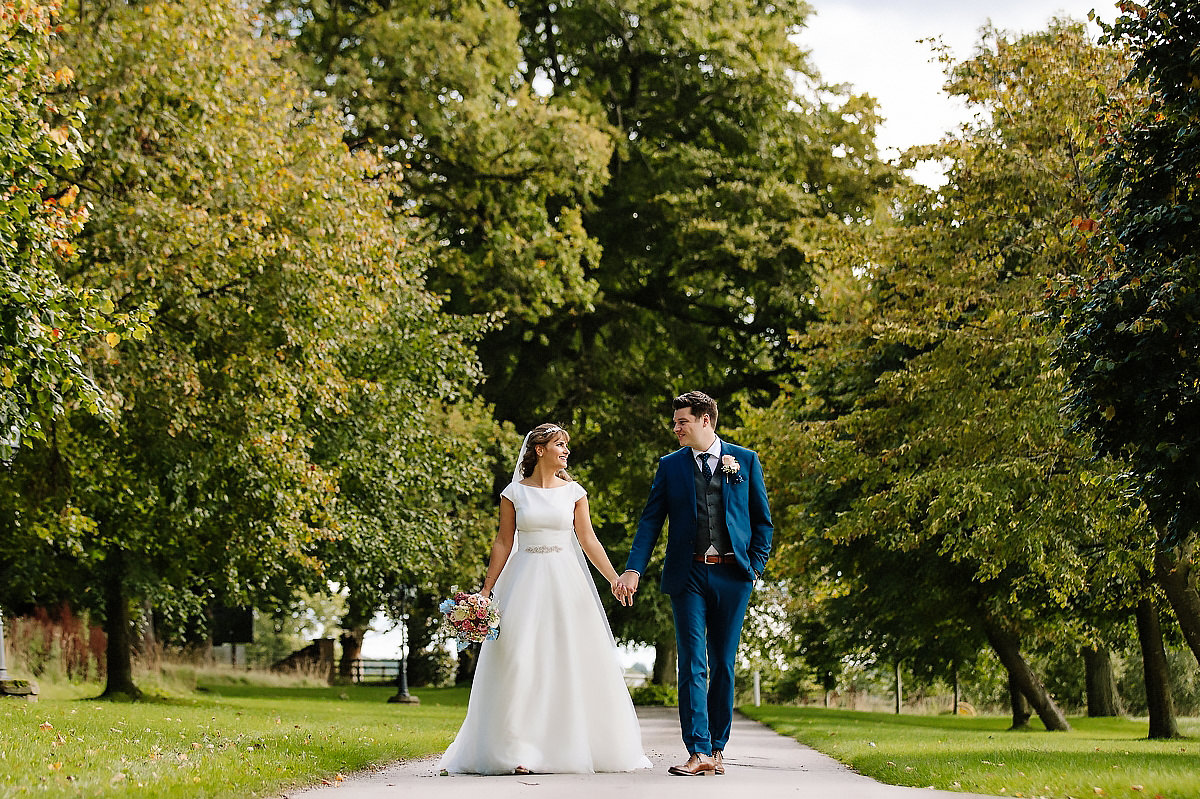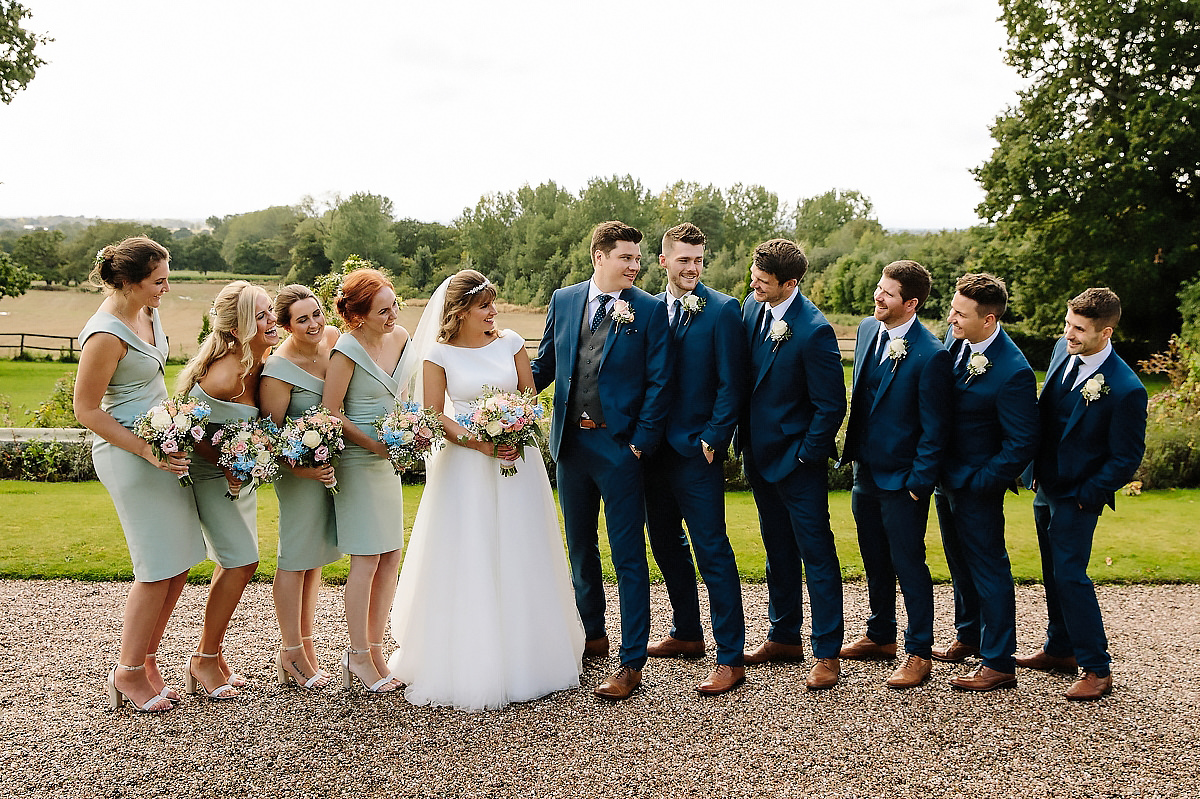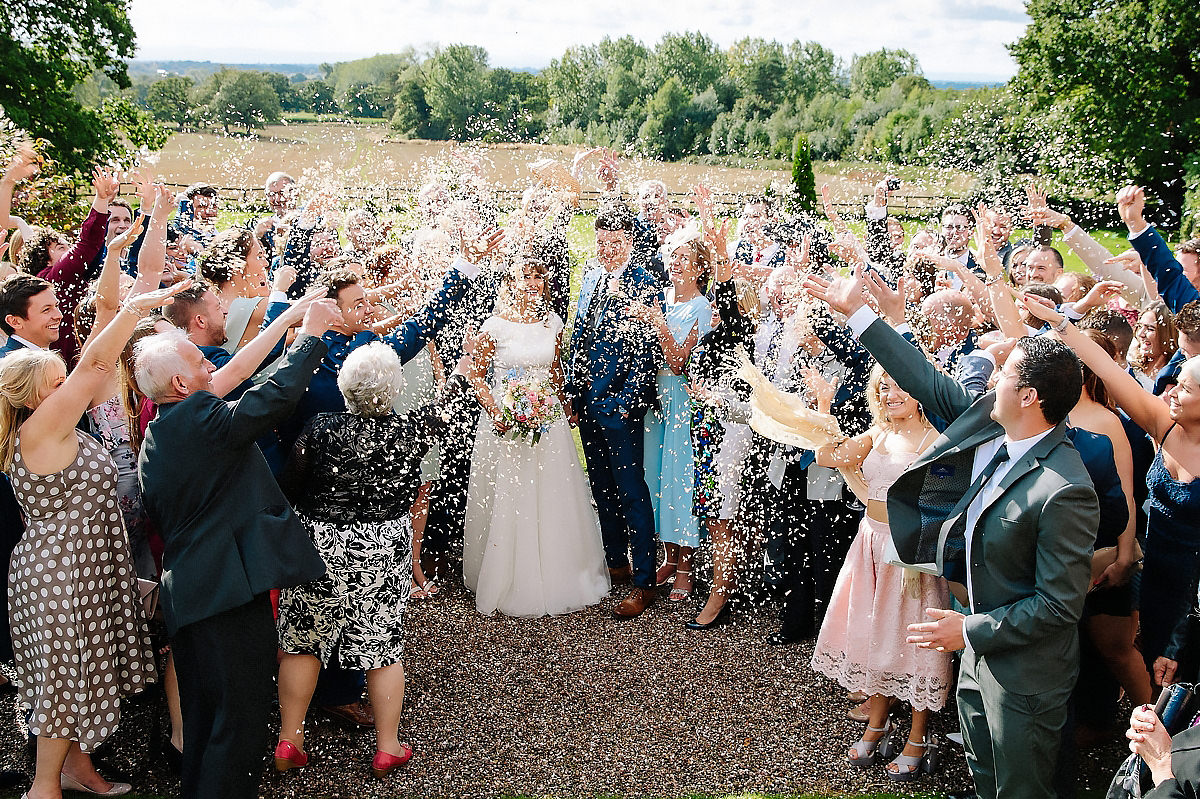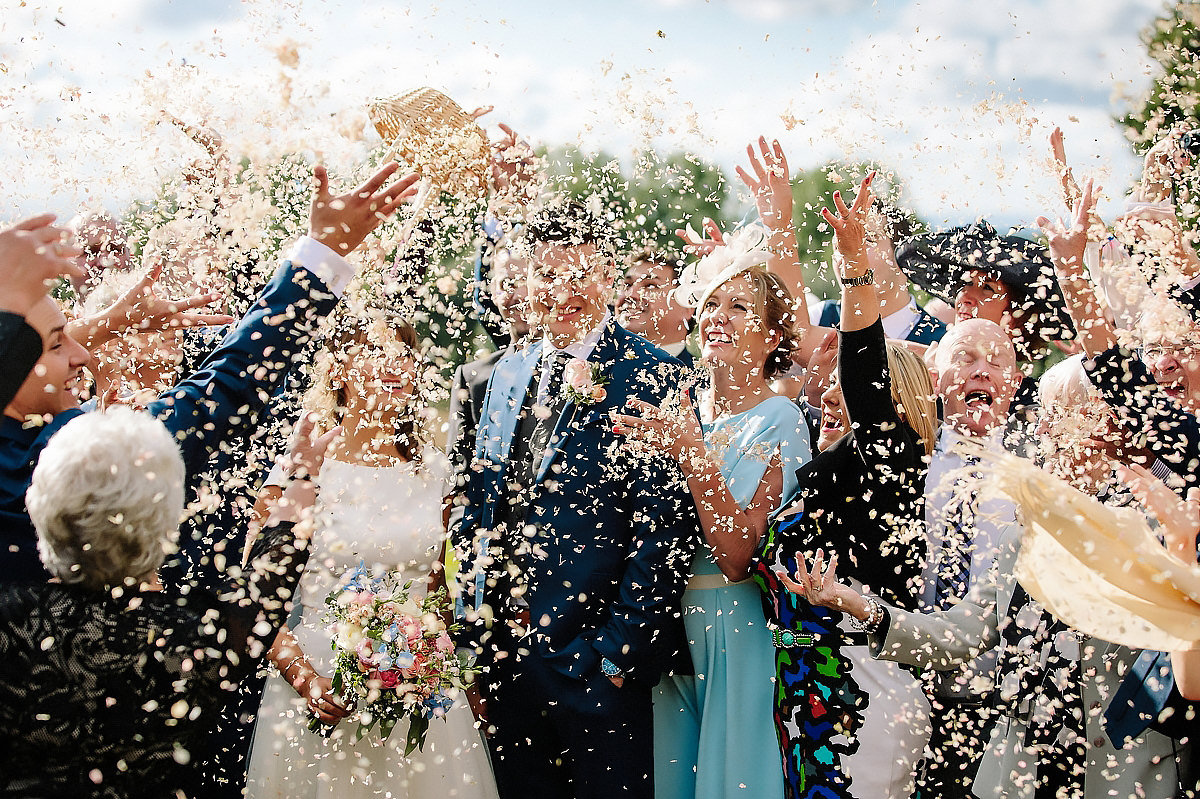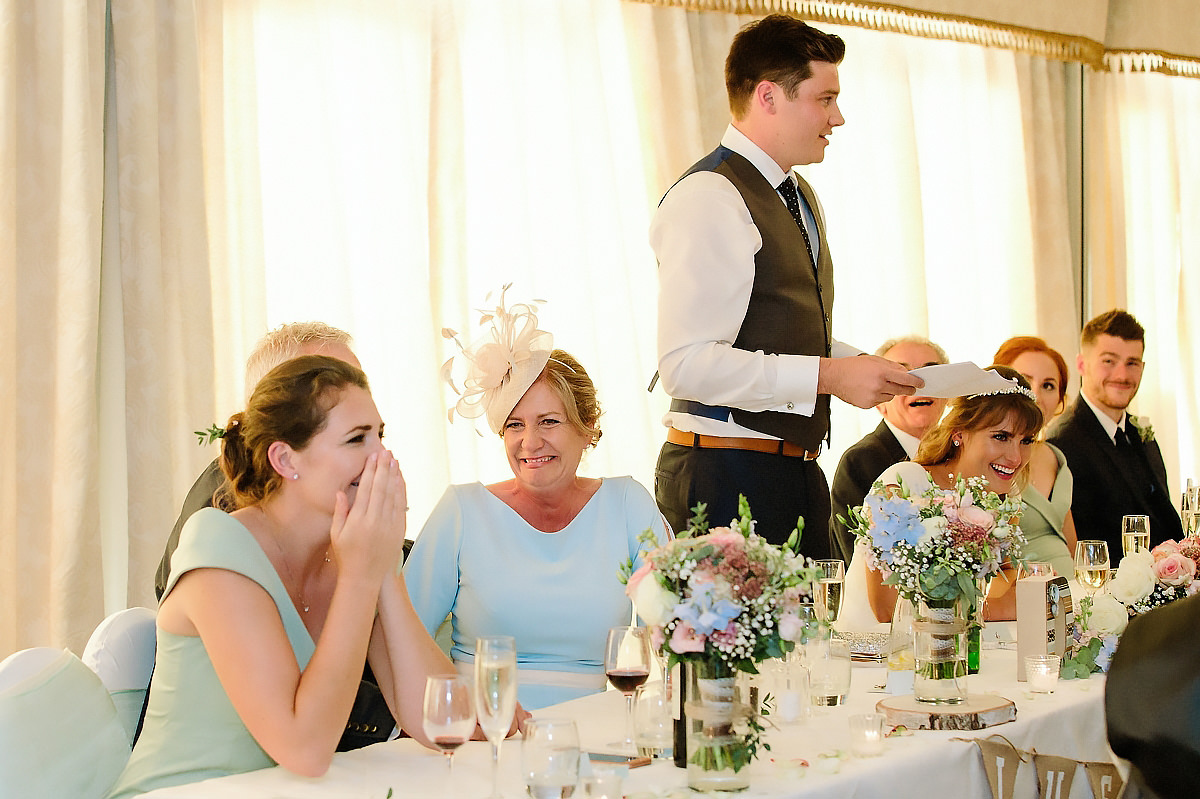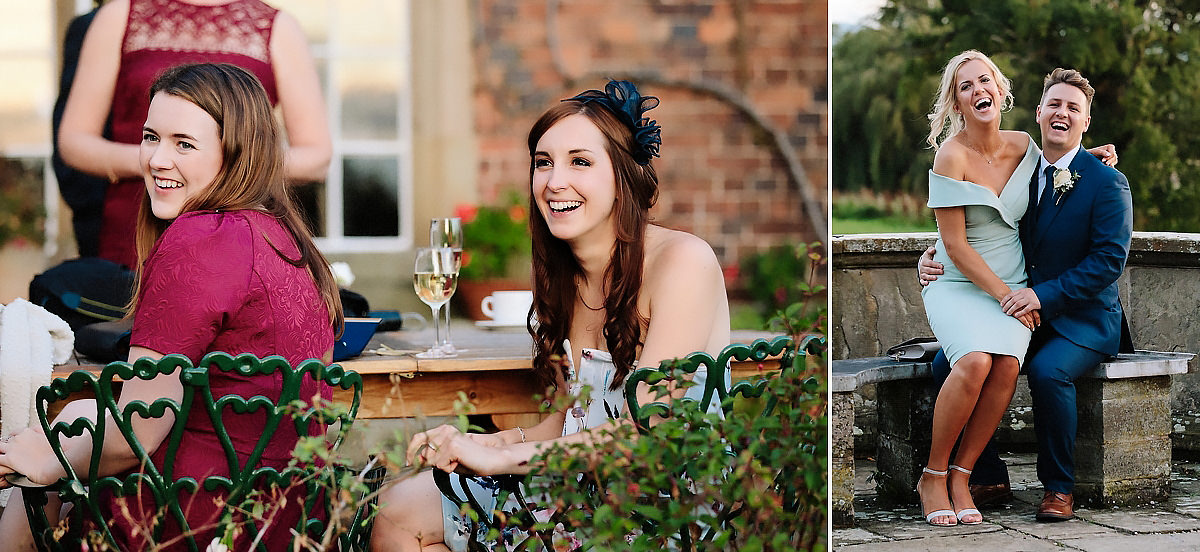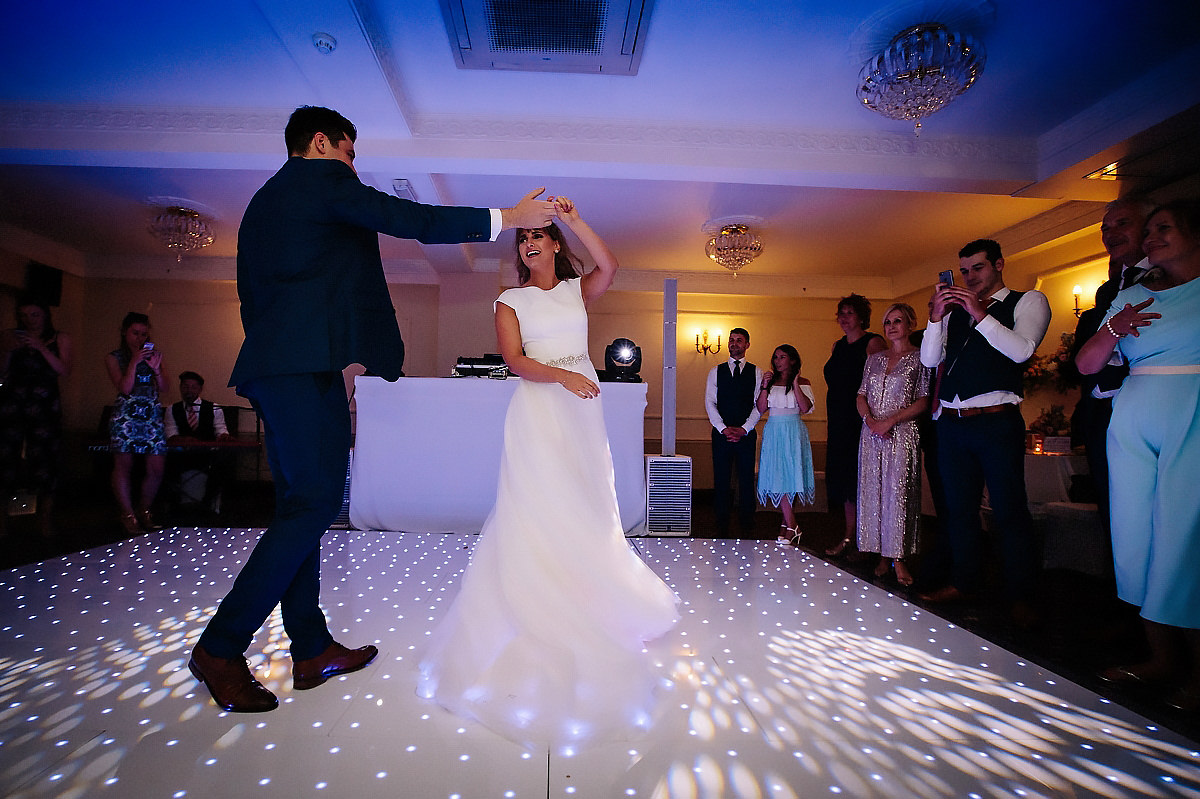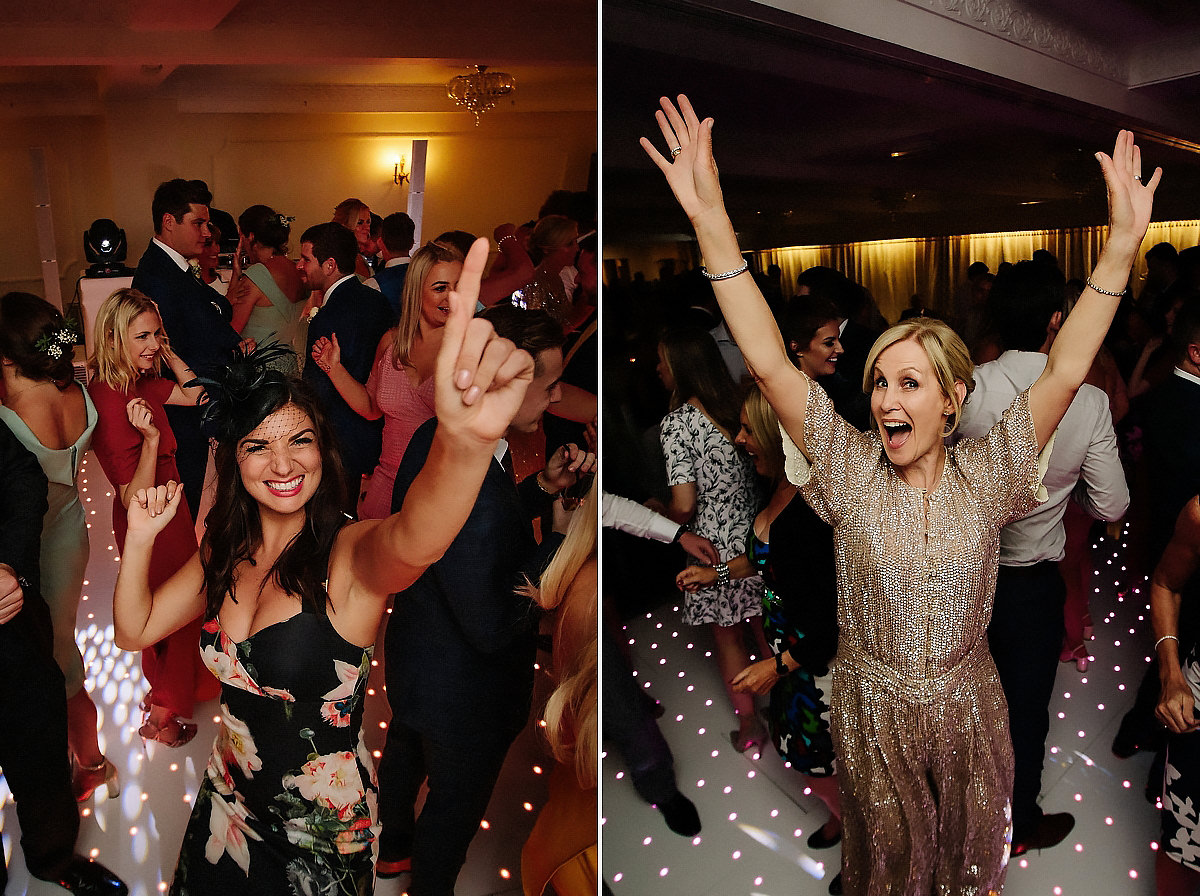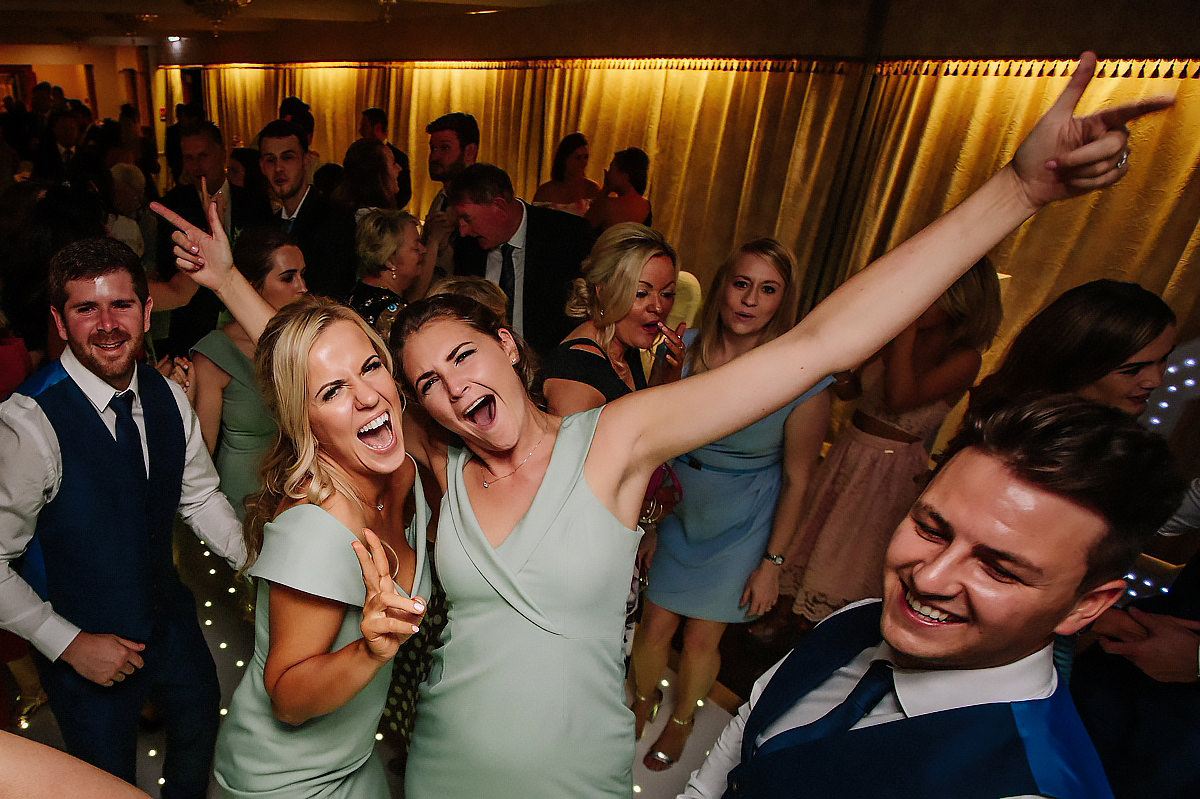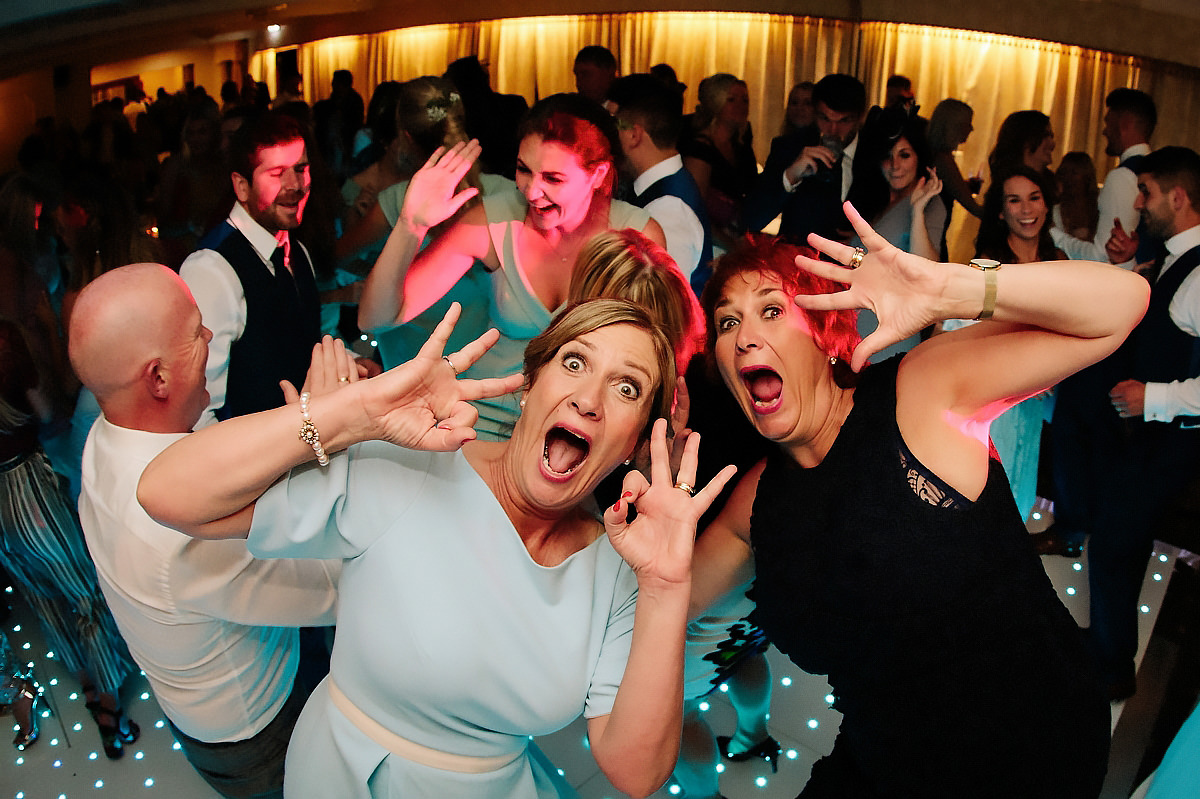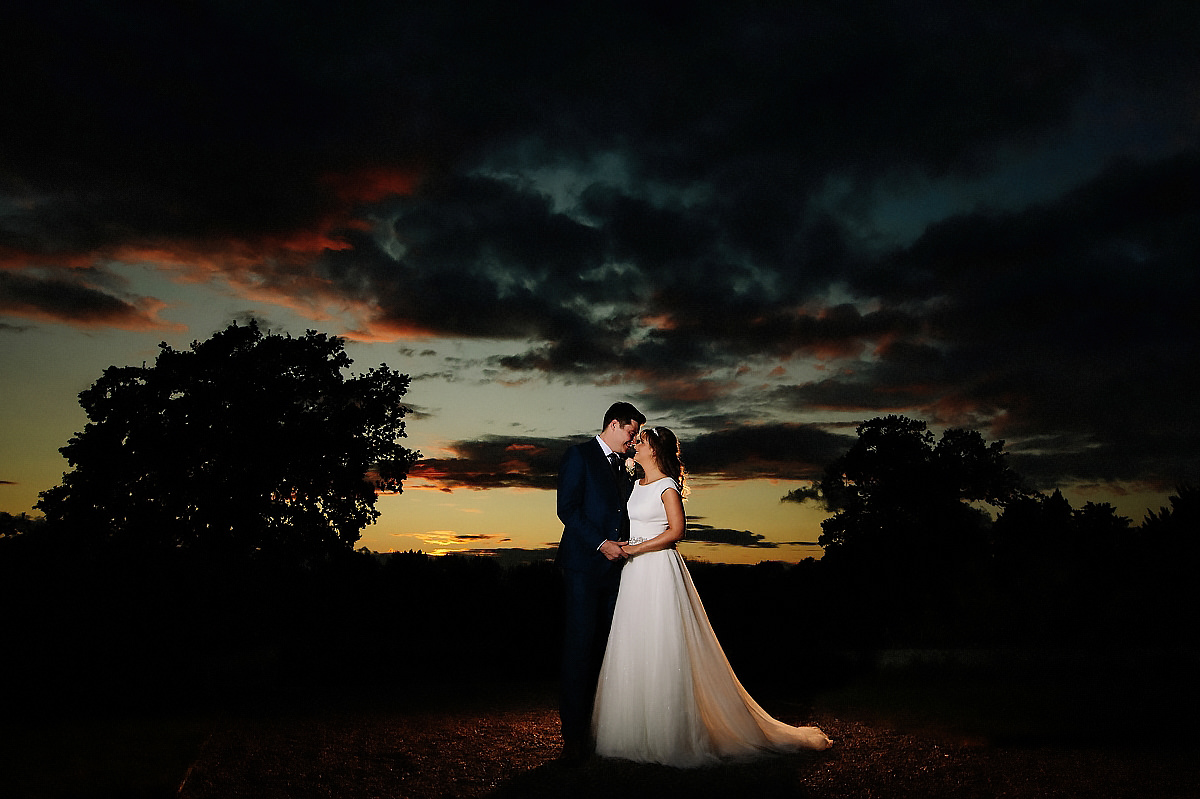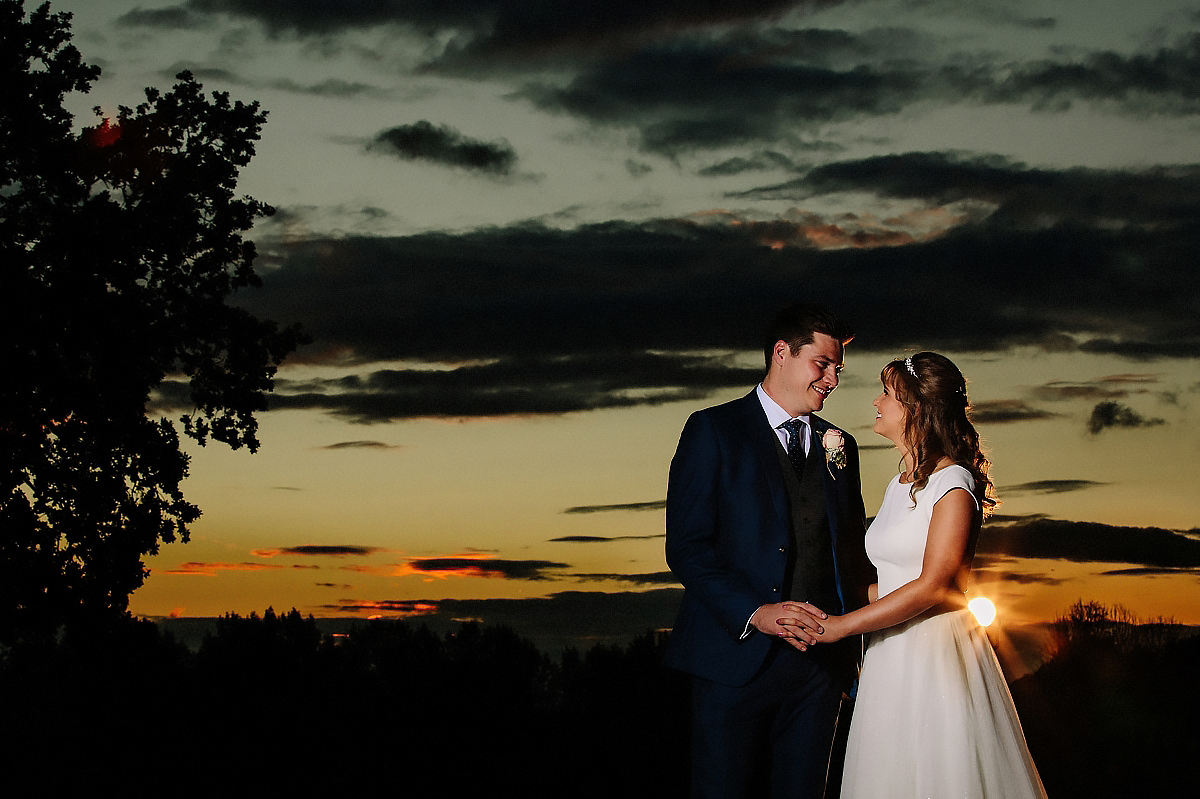 Throughout the wedding day
Now this is where having two of us to shoot wedding photography really comes in handy. At the same time we were also able to catch up with David who was getting ready at home and had best man Nick with him to help him where needed. We then got to the church as the guests were arriving and got some great images of David and his groom's party. (Who all looked very smart in their 3-piece petrol blue suits with brown brogues)
Wedding transport was a vintage F-Type Jaguar (that belongs to Melanie's father). He drove the two seater with Melanie next to him. It was really fun and was such a great moment.
The ceremony was held at St James's church is Christleton. The church has a rich history and is a Grade II listed building in the gothic revival style which makes it a fascinating church both inside and out. Musical accompaniment in the ceremony was provided by the famous string quartet 'String Infusion'.
The weather on the day lurched between moody skies and sunny spells and we were lucky to catch enough sunny spells to get some great images outside the church both before and after the ceremony.
And onto Willington Hall for the wedding reception
After a beautiful ceremony everybody headed to Willington Hall for the reception. There are many reasons why we love shooting Willington Hall wedding photography but one of the main ones is that the grounds are perfect for portrait shots. As Melanie and David's guests were still arriving we quickly whisked them away so we could take some images of them around the beautiful gardens of the Hall. We then quickly took a few group shots before capturing a fun confetti moment.
The wedding reception itself was held in Willington Hall's Hamilton Ballroom which is a lovely space with drapes, chandeliers and ceiling to floor windows that allow natural light to flood through (us Cheshire wedding photographers are obsessed with natural light!) There was some amazing food provided by Willington Hall's very own chefs along with some very well received speeches.
Afterwards there was time to mill about and enjoy Willington Hall's beautiful spaces. We were pleased to see that Melanie and David had built some play into the day with croquet, sack races and a limbo pole. Limbo'ing whilst in a sack was a bold move and definitely warranted an image of its own!
The wedding evening – fun, dancing and glorious sunsets!
As the sun was setting we took Melanie and David outside for a sunset shot. Making the most of that moody sky we got some really atmospheric and romantic images that were amongst our favourites of the day.
Evening entertainment started with a romantic first dance that was sung by David's best friend. The white lit dance floor and Melanie's dress seemed to melt into one giving them impression she was almost floating. It looked amazing. Take a look!
Now, if you can't decide between live music or a DJ for your wedding party then do what Melanie and David did and get both in one. Six 15 Events provide DJ's with a saxophonist. The result – a packed dancefloor. And it was the serious cutting of shapes by David and Melanie's guests was our cue to take our leave.
Working with couples like Melanie and David and shooting Willington Hall wedding photography is what being Cheshire wedding photographers is all about. A gorgeous and elegant wedding. Congratulations you two and thank you for allowing us to tell the story of your amazing day.
Suppliers:
Venue: Willington Hall
Website: https://www.willingtonhall.co.uk
Hair: Mode of Chester
Website: https://www.modehairsalon.co.uk
Makeup: Rebecca Jayne Makeup Studios
Website: http://www.rebeccajayne.com
Flowers: Black Cat Floral Design
Facebook: https://blackcat-floral.co.uk
Music: String Infusion
Website: http://www.stringinfusion.com/
Entertainment: Six 15 Events
Website: https://www.six15events.co.uk/
As award winning Cheshire wedding photographers we frequently get to photograph weddings at Willington Hall. Melanie and David chose the perfect venue for their spring wedding. A pretty church wedding, a joyful reception and a full-on wedding party. Congratulations to Melanie and David and thanks for having us there. We loved telling the story of your day. To find out more about our style of photography visit our style page.