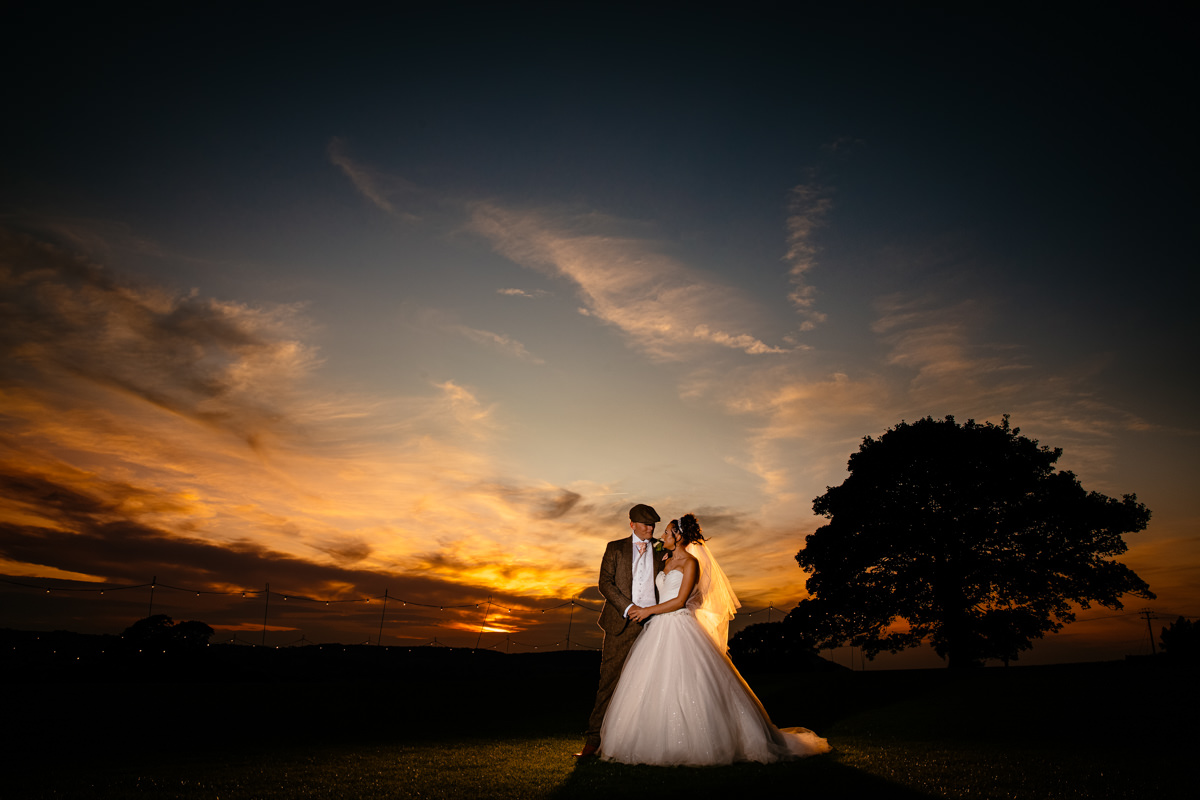 About Heaton House Farm Weddings
Multi-award-winning Heaton House Farm is a fantastic wedding venue. A family-run working farm set in the beautiful Cheshire countryside supported by an experienced team who offer endless options allowing you to have your wedding done your way.
The original farmhouse, standing proud above Rushton Spencer itself, was built back in 1824 and is still a working farm today. Over the years the farm and buildings have been transformed into a stunning wedding venue which offers luxury accommodation.
This stunning Cheshire wedding venue is nestled on the hillside of a working farm right on the Staffordshire border, surrounded by the beautiful scenery of three counties, the beautiful countryside of Cheshire, Staffordshire and Derbyshire can be seen from here and are simply breathtaking.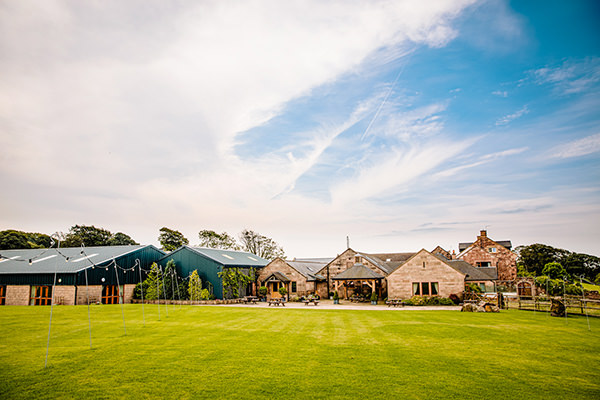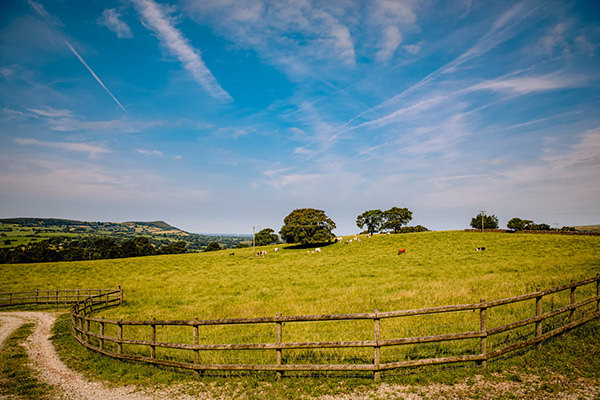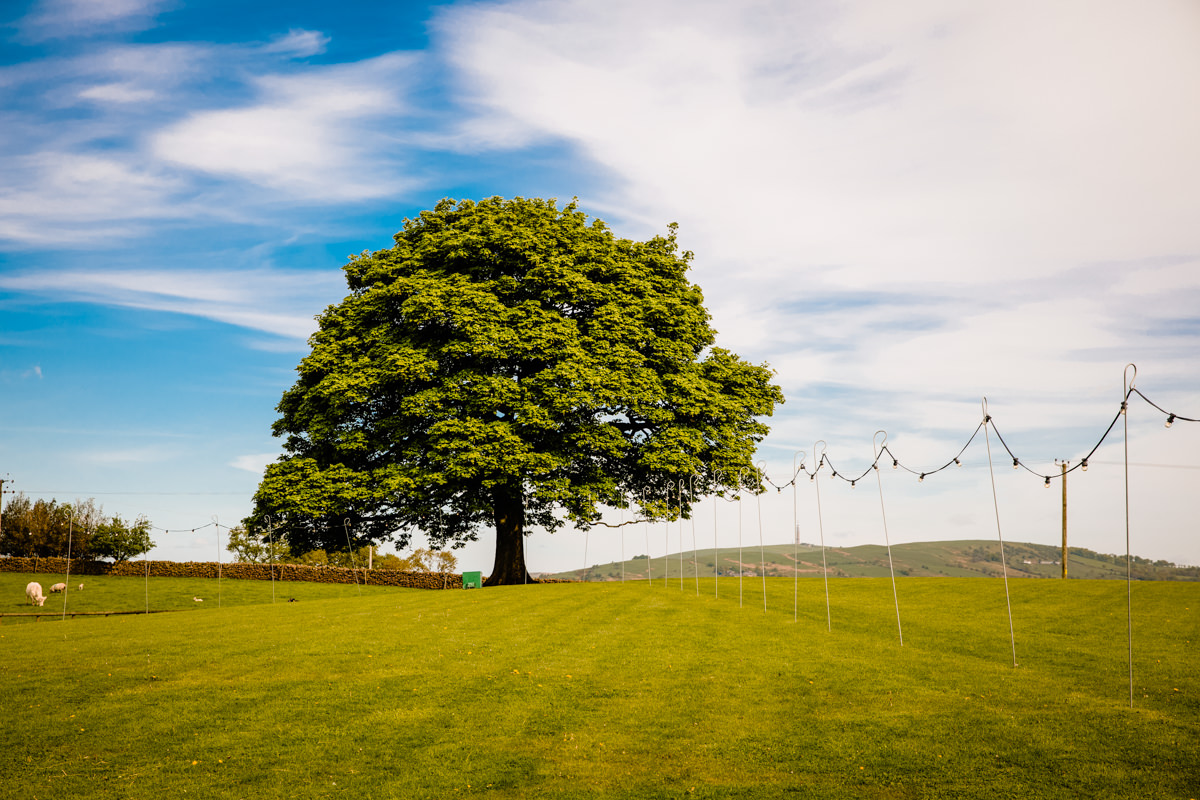 HEATON HOUSE FARM RECOMMENDED WEDDING PHOTOGRAPHERS
We are so proud to be one of Heaton House Farms recommended wedding photographers. After photographing over 50 weddings at this amazing wedding venue, we feel we know Heaton House Farm inside out in all seasons and all weather conditions.
The incredible views offer endless photographic opportunities both during the day and into the evening. The famous sycamore tree at Heaton House Farm adds to the stunning landscape; offering the most incredible backdrop to some of the most amazing sunsets we have ever had the pleasure of photographing.
Choosing a venue like Heaton House Farm with such amazing space both inside and outside presents you with so many options for your wedding. Brides and Grooms can provide garden games (we have had cricket matches before now) to entertain guests, or even a bouncy castle for the children (or adults).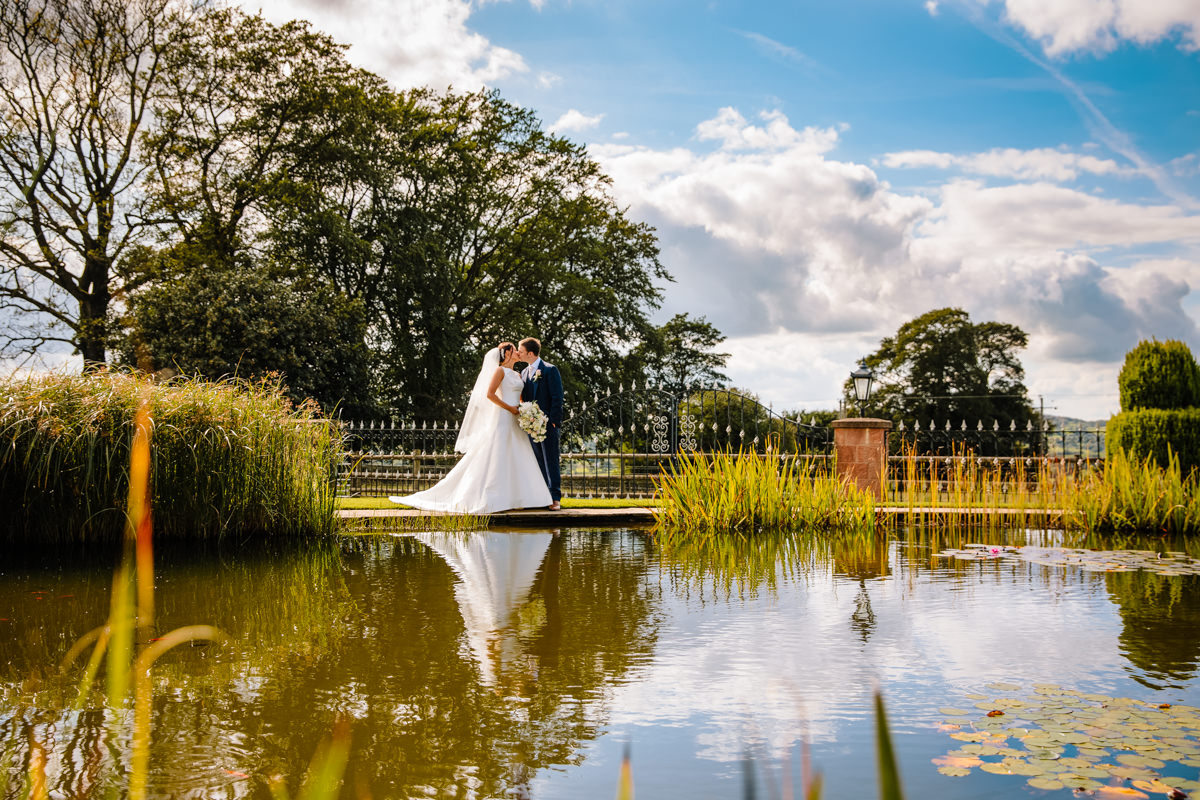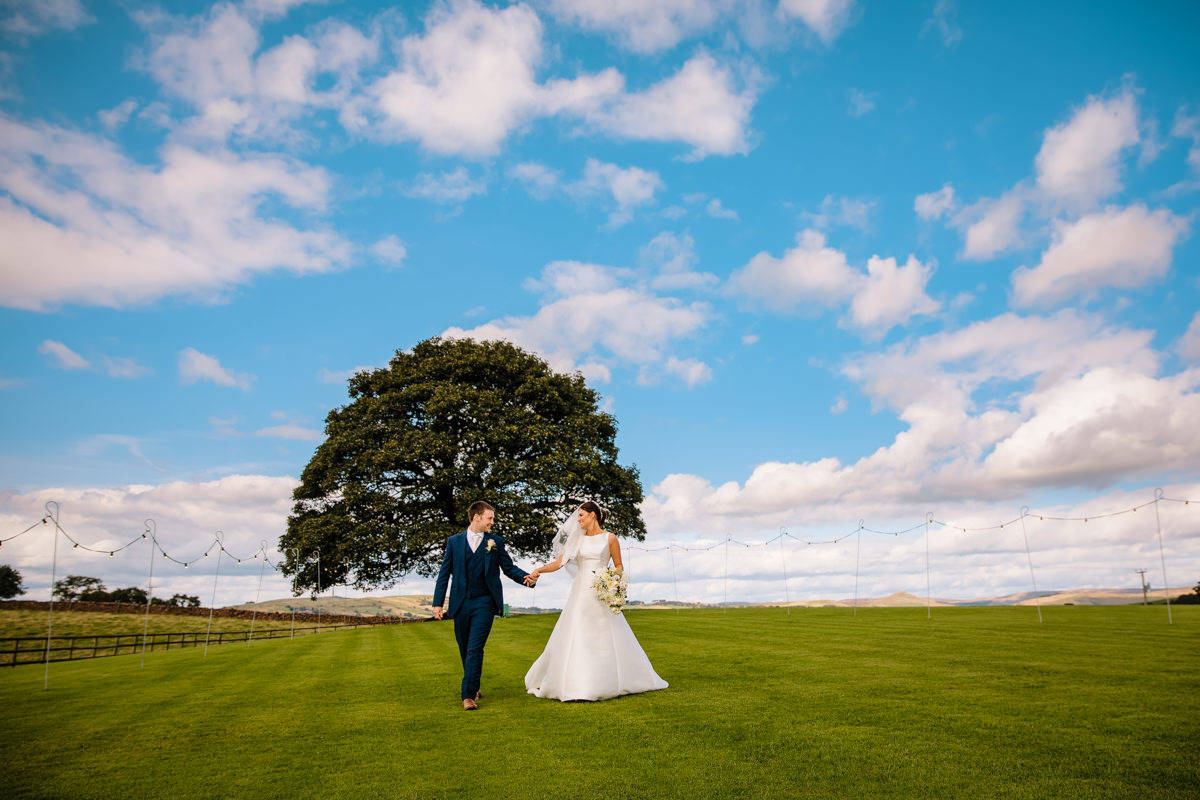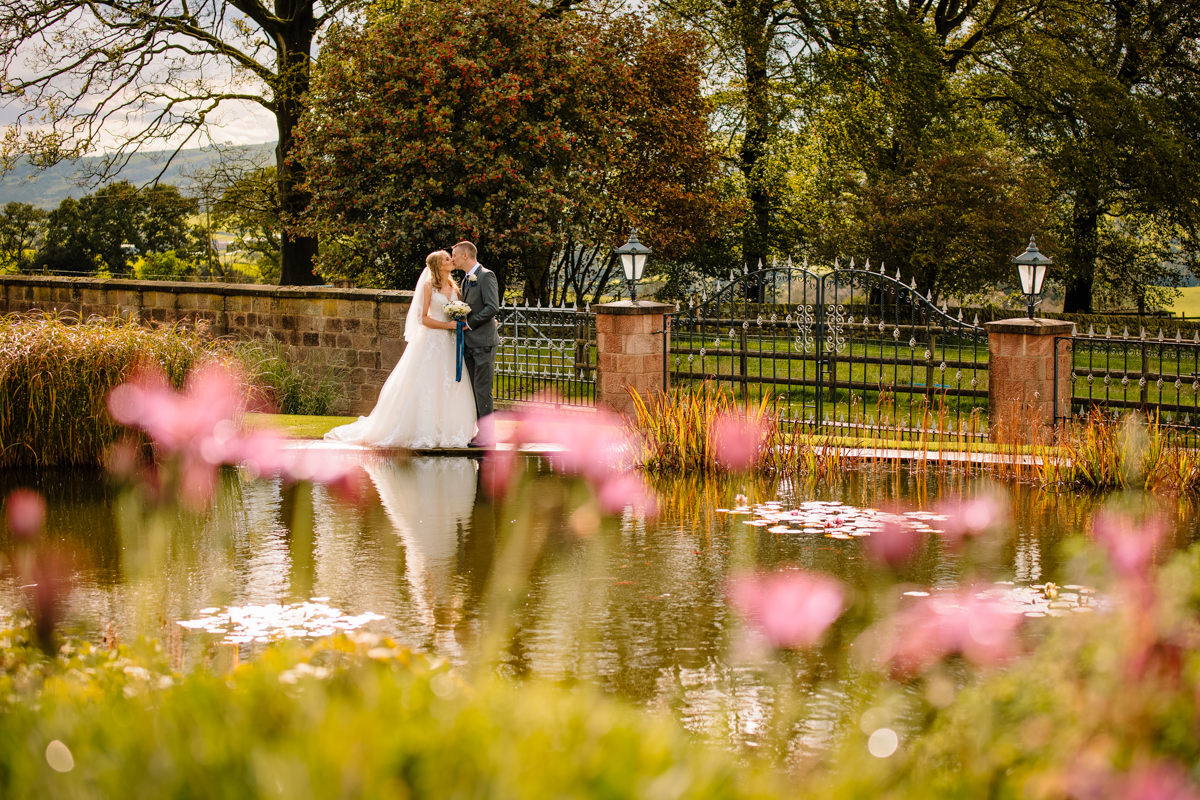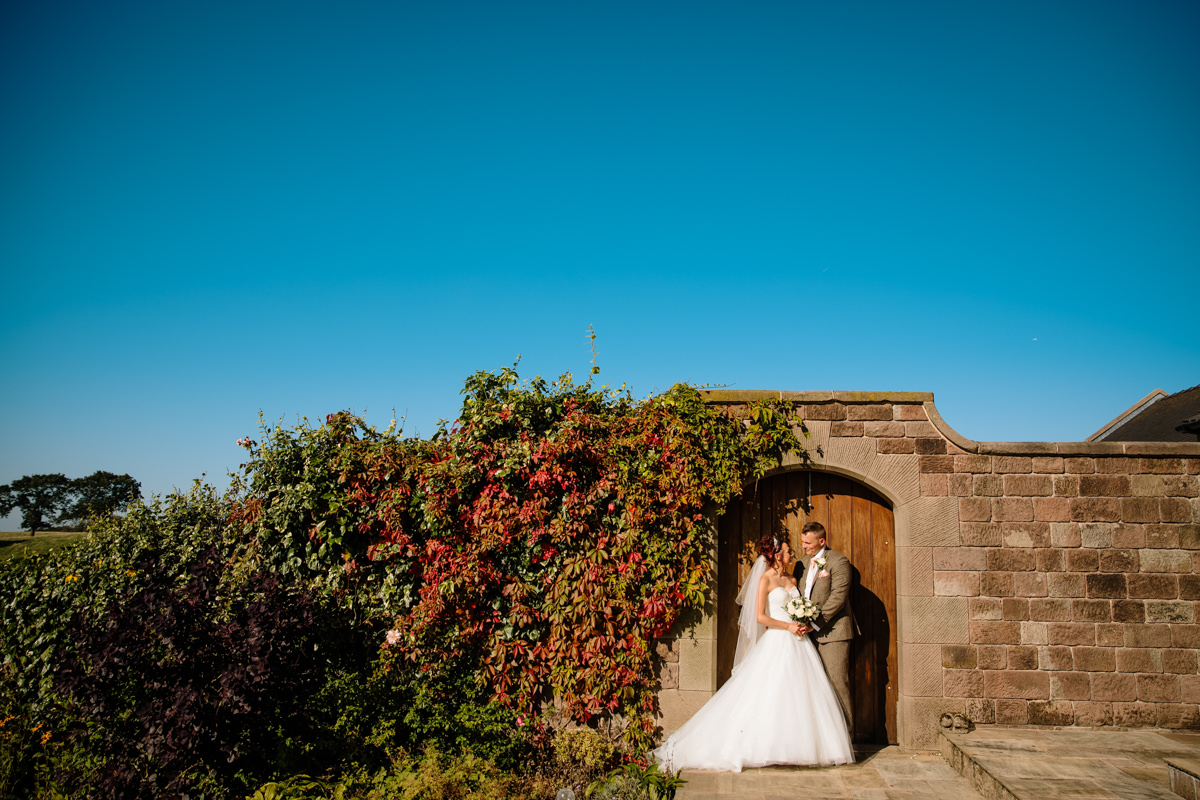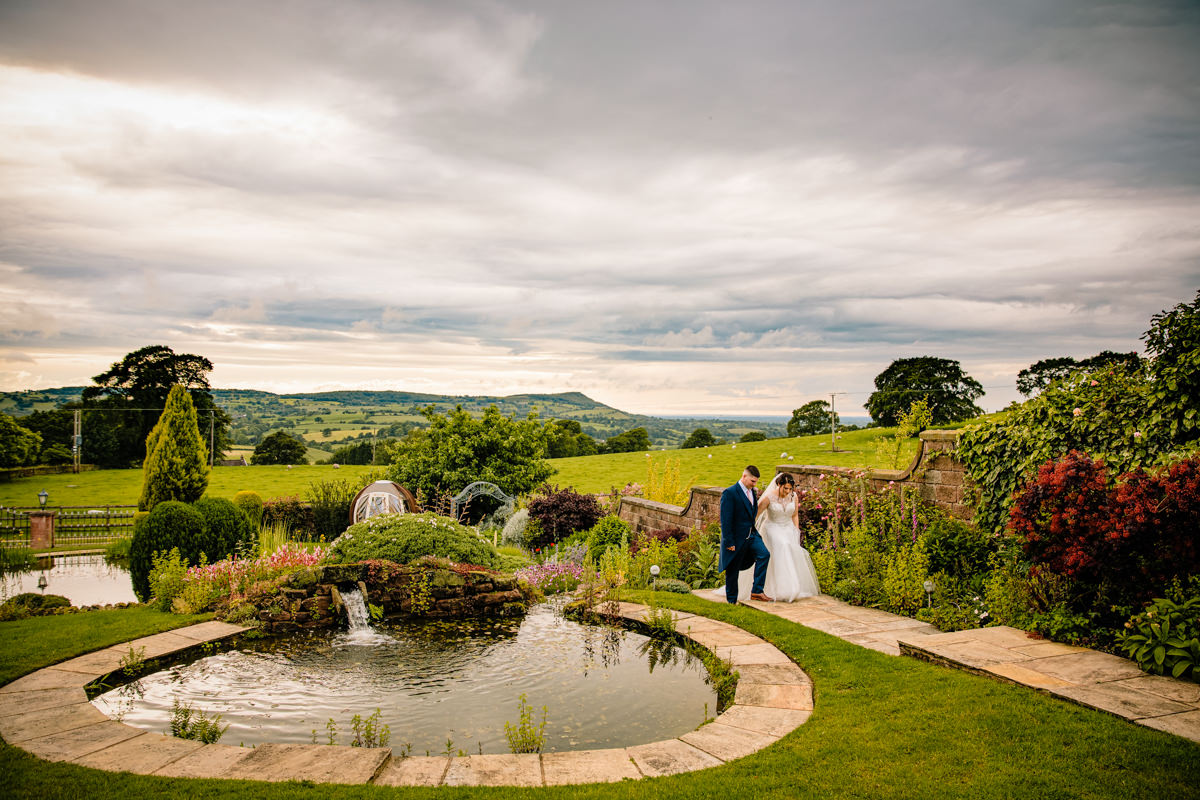 The photographic opportunities are simply endless!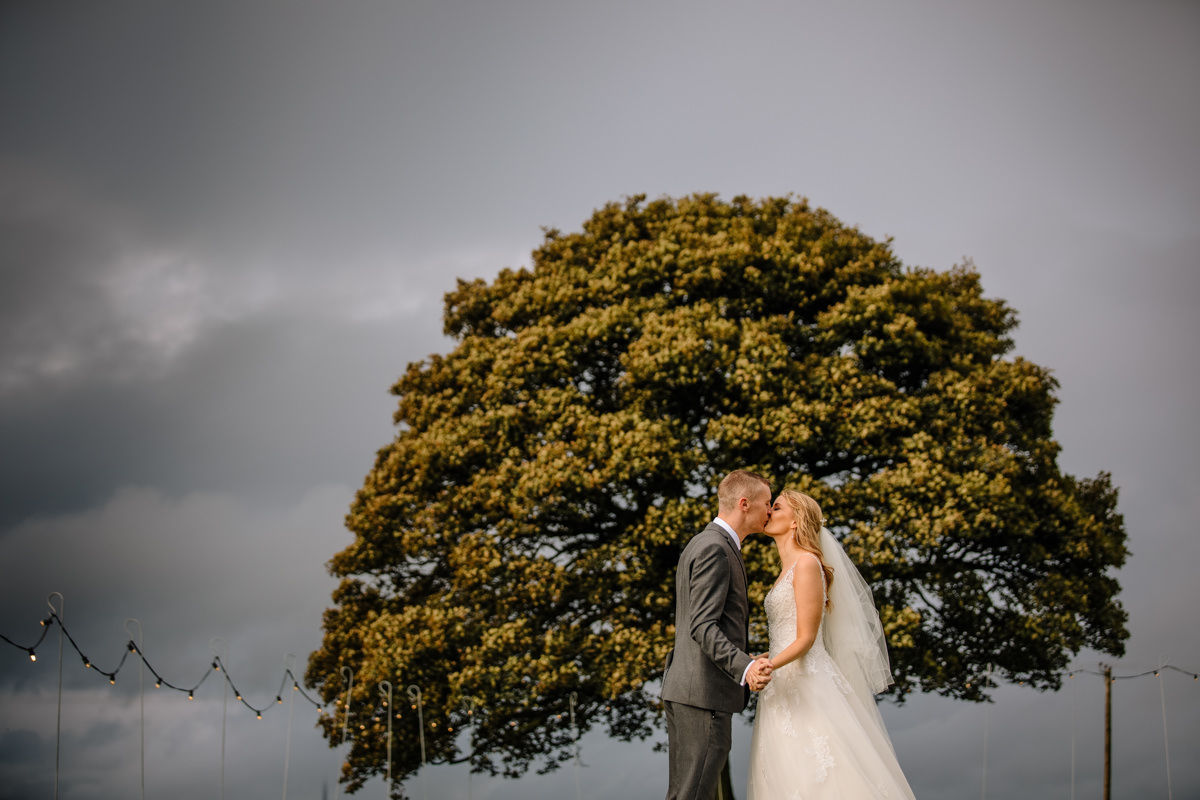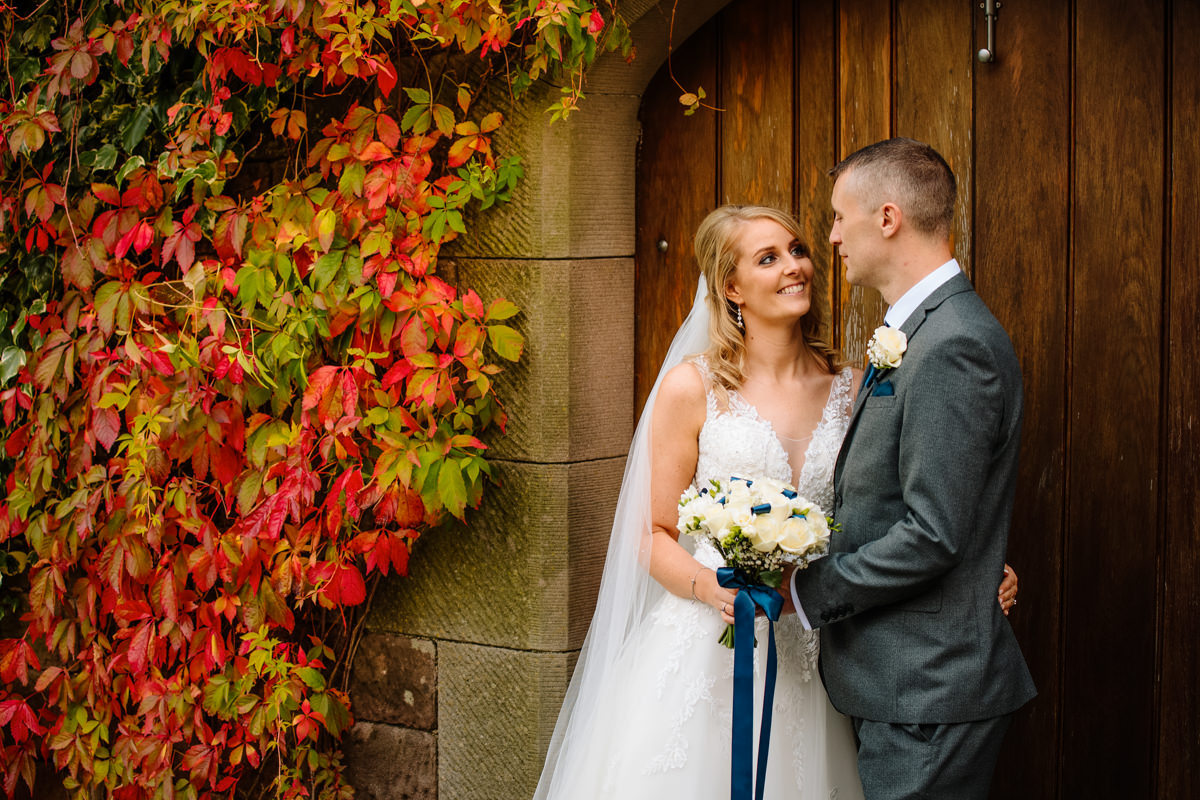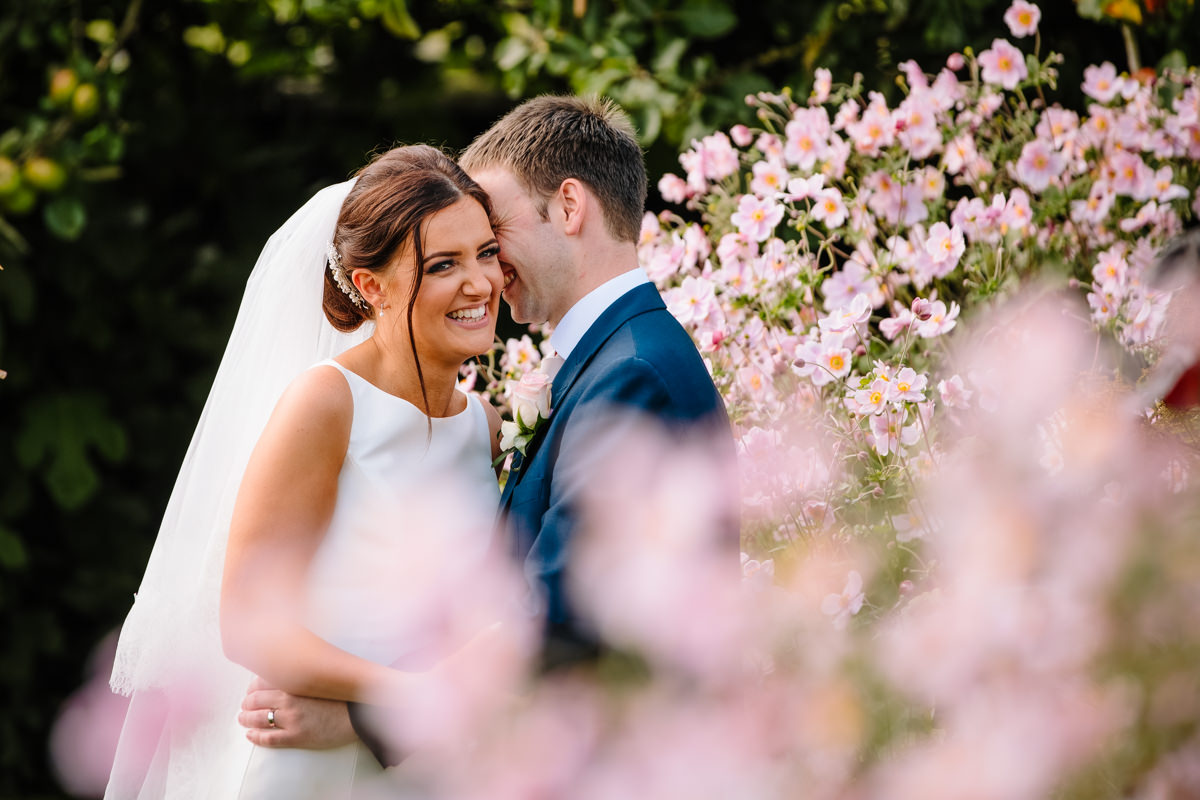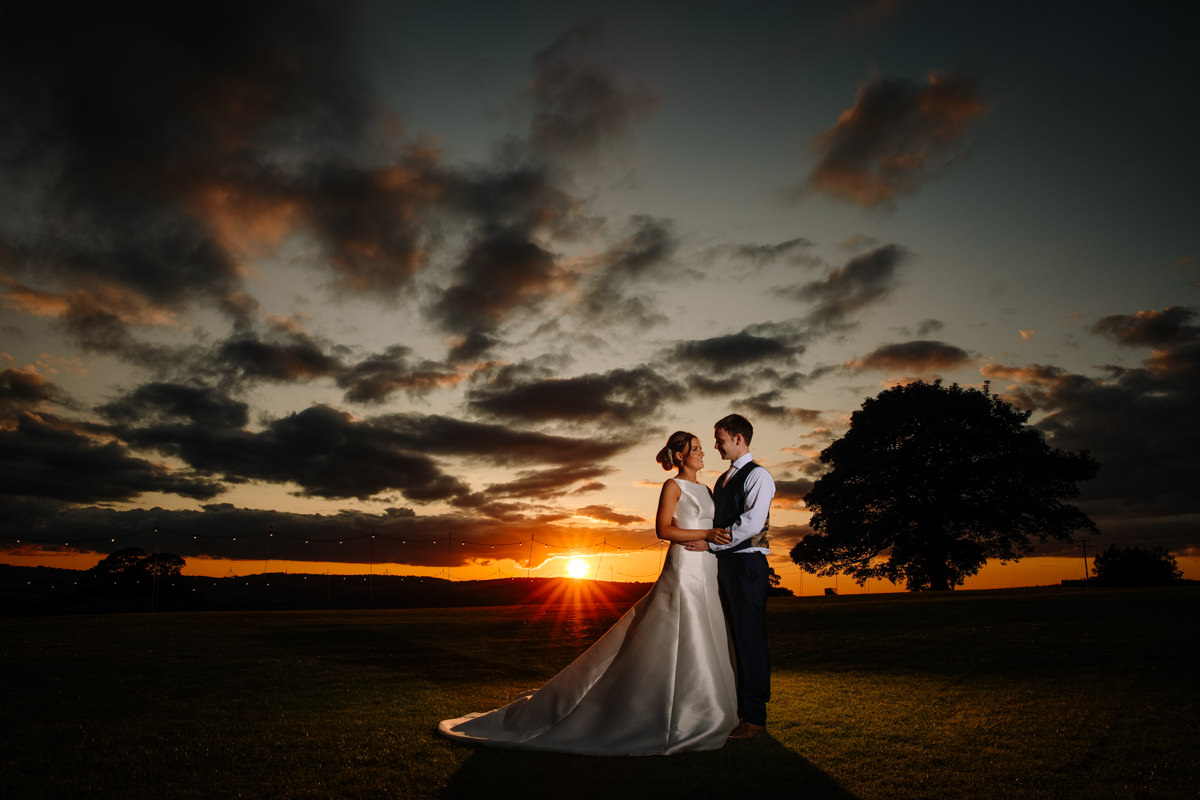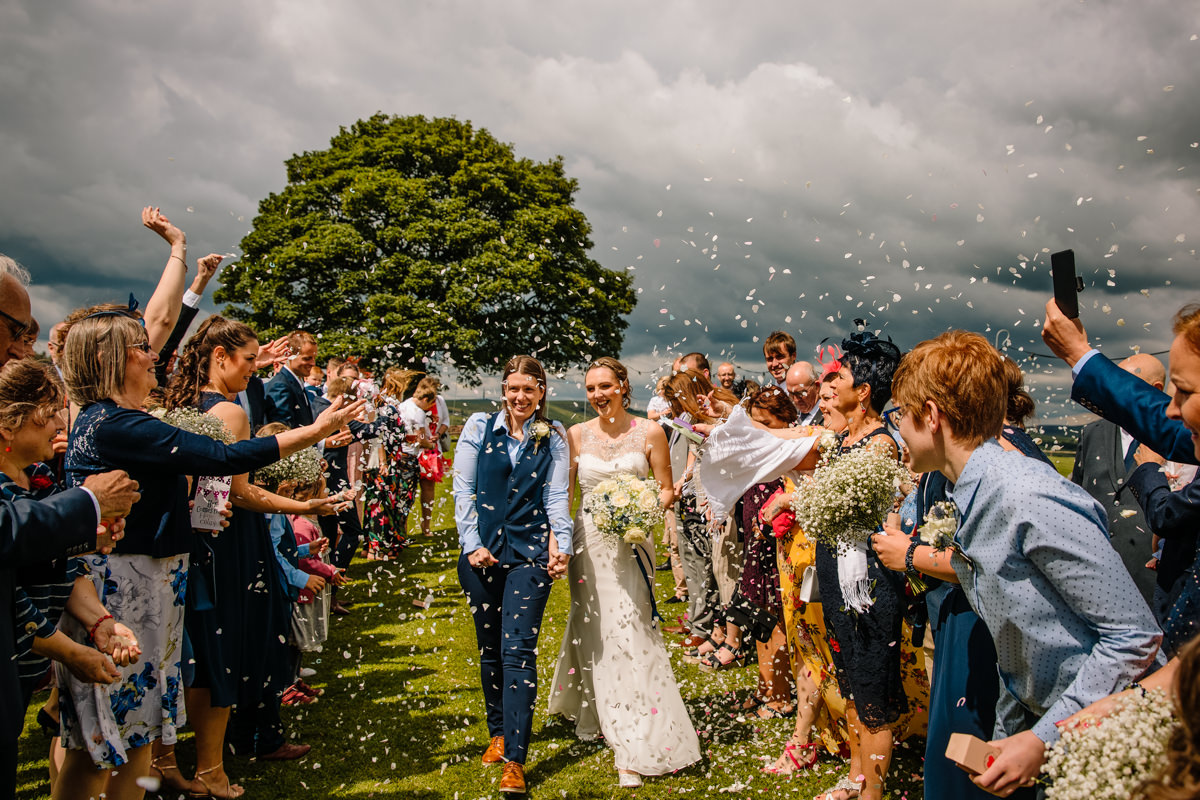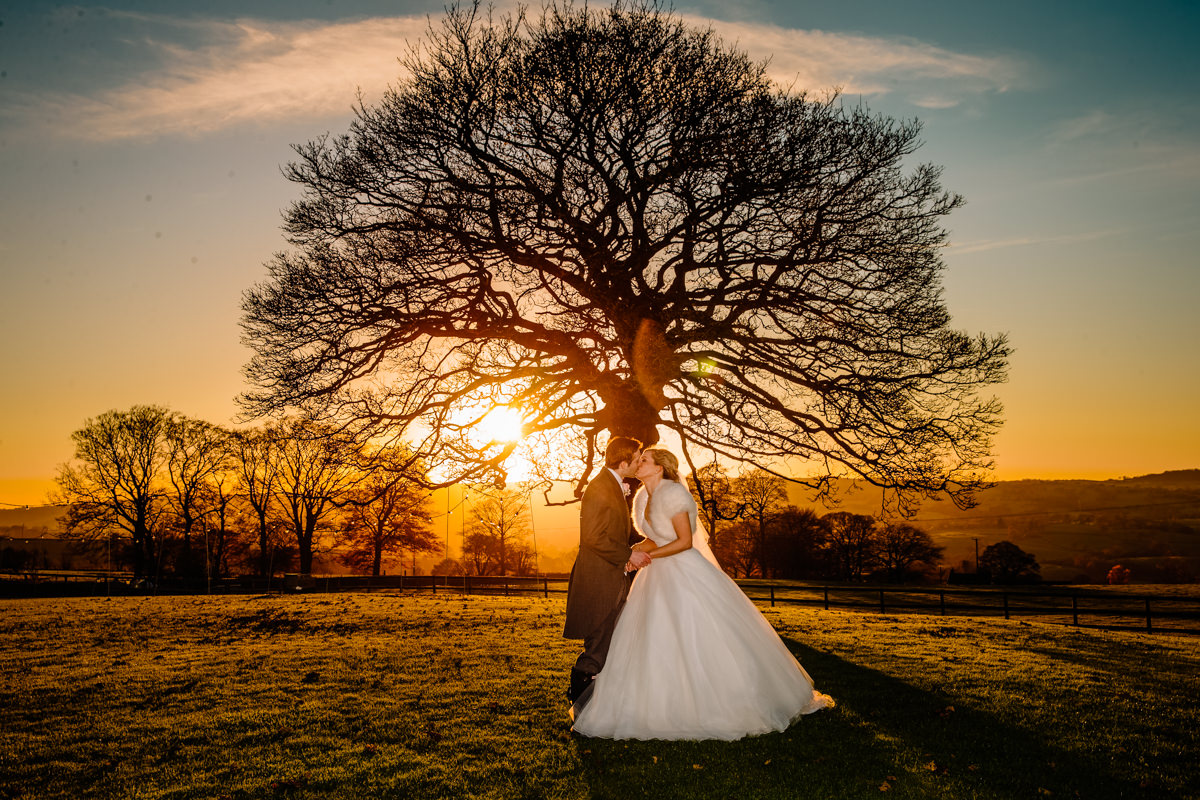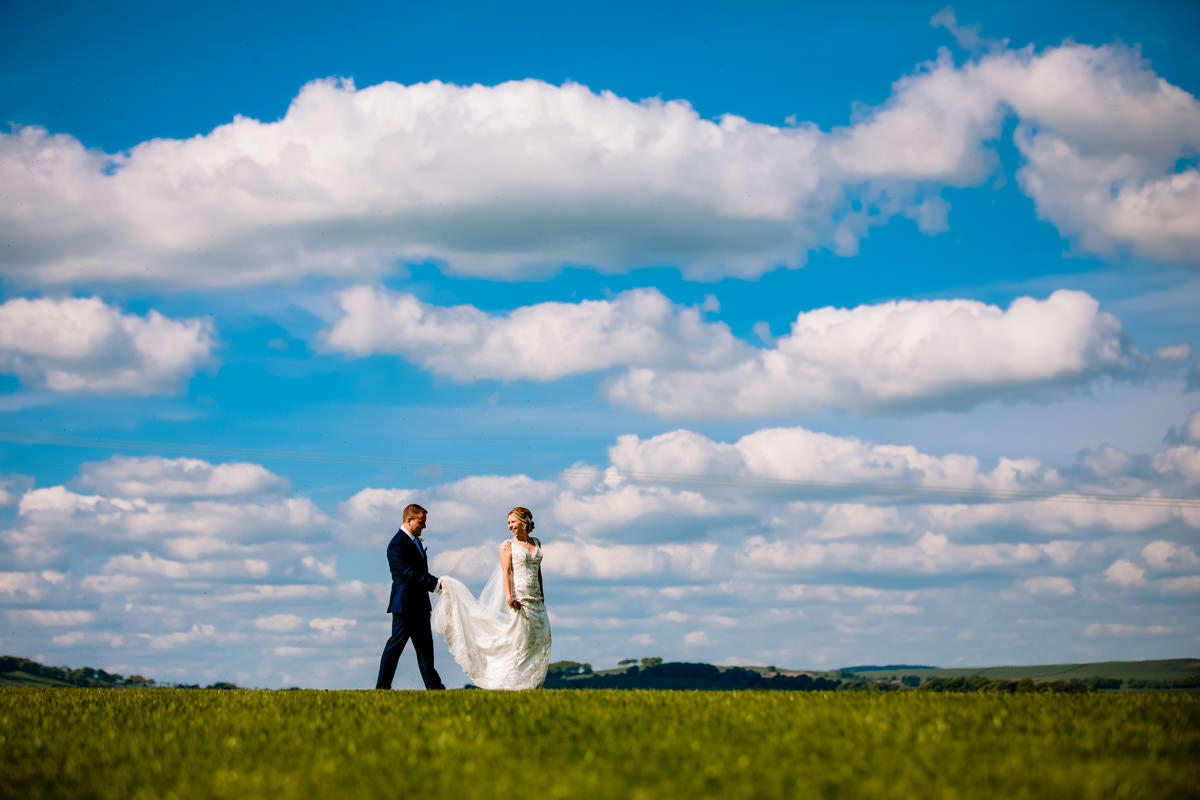 The incredible staff at Heaton House Farm are always available to help you create your perfect day!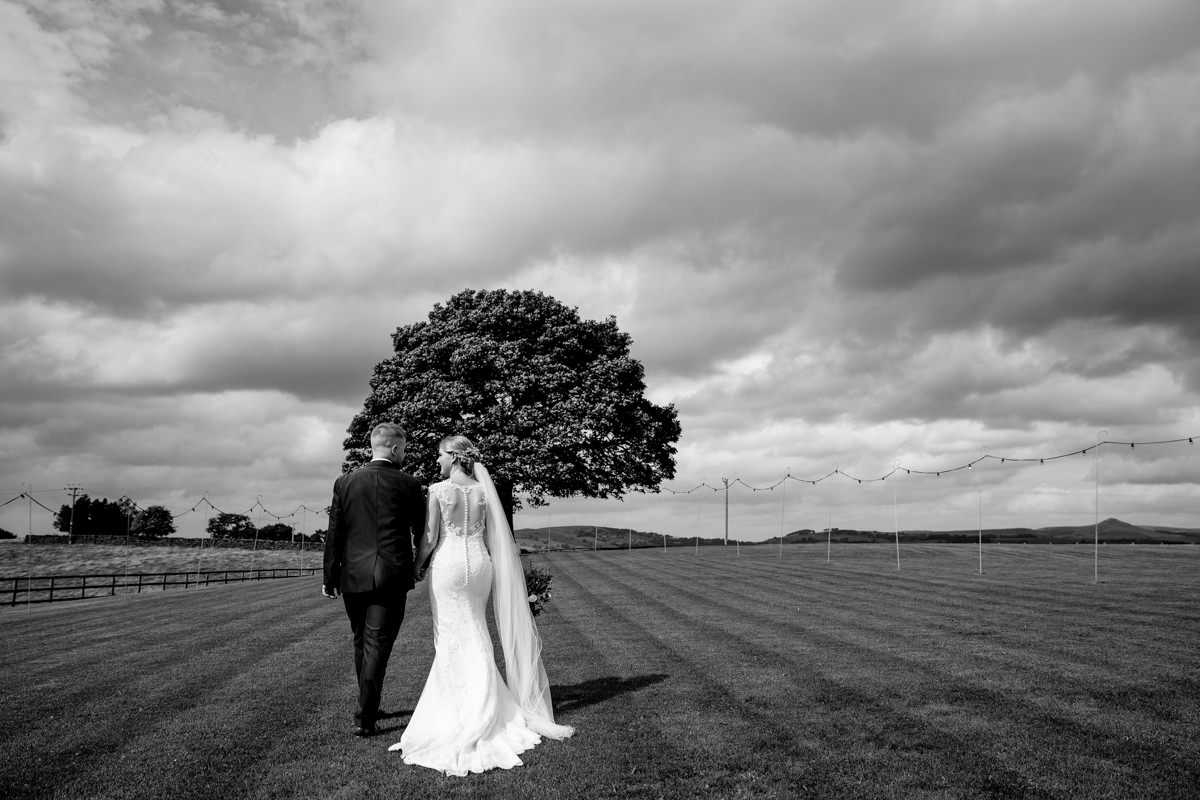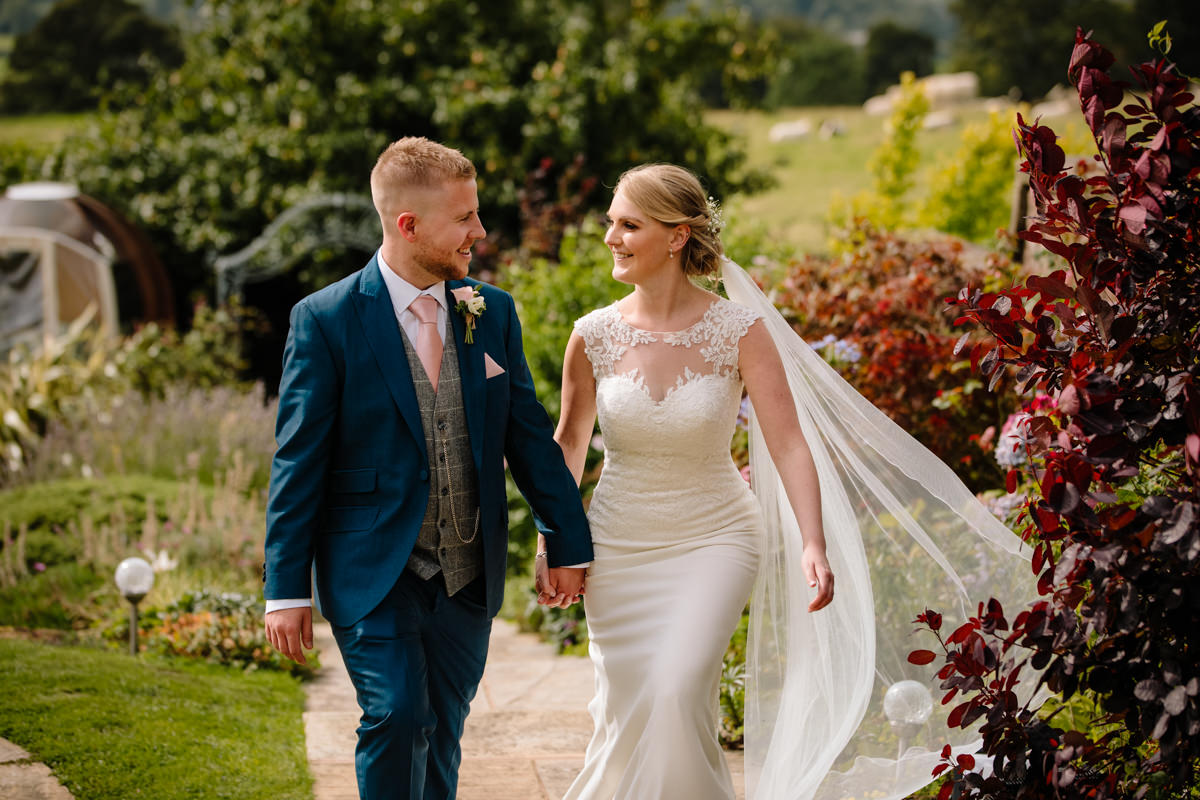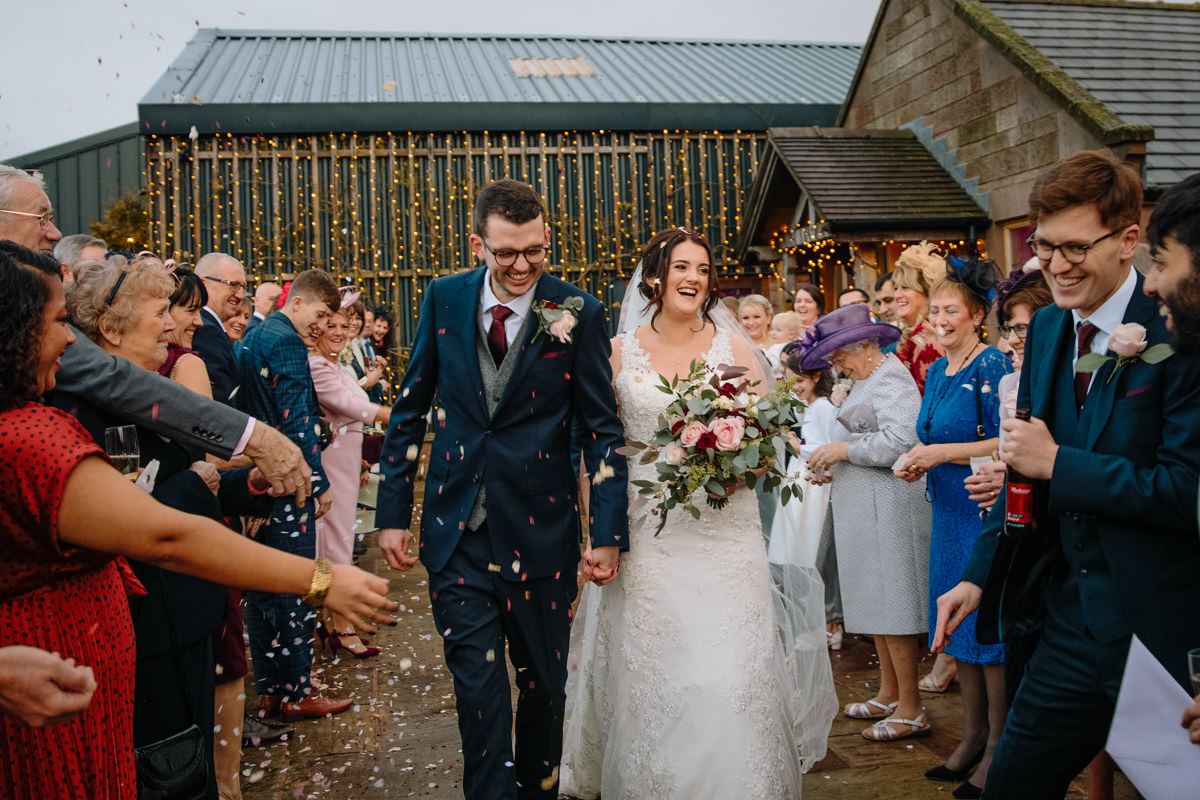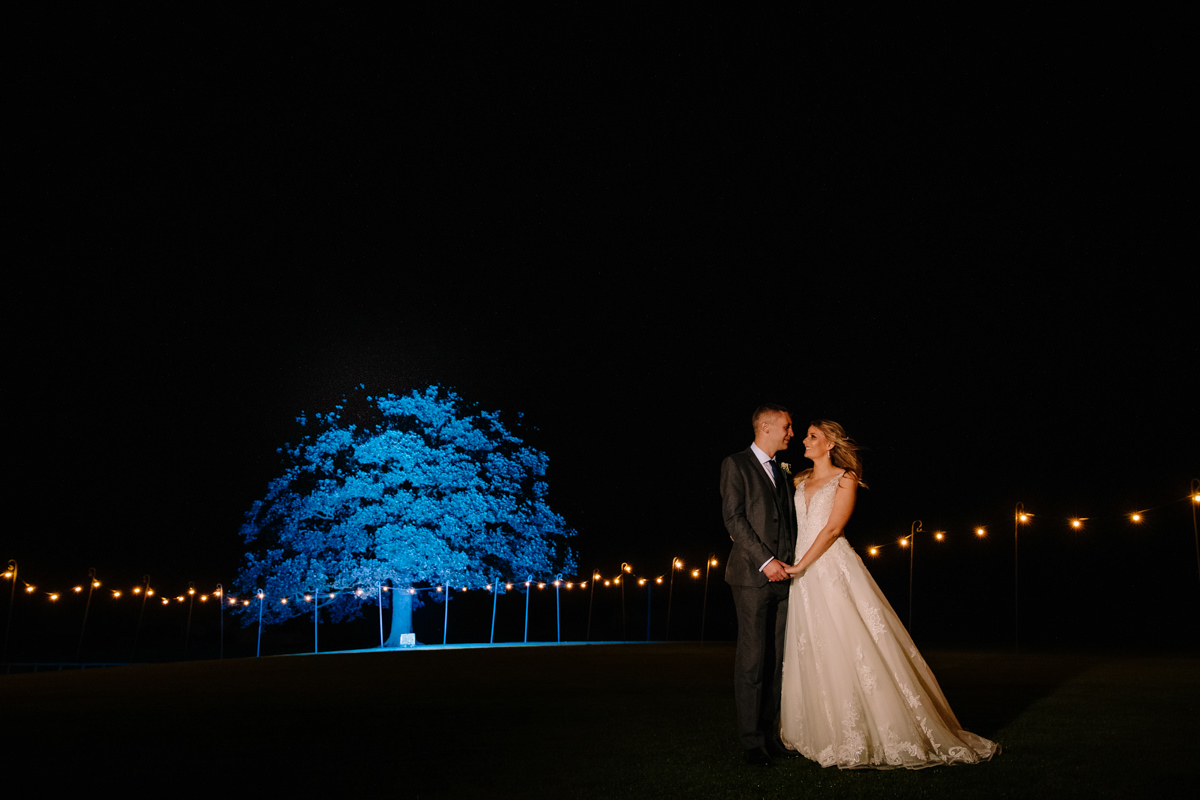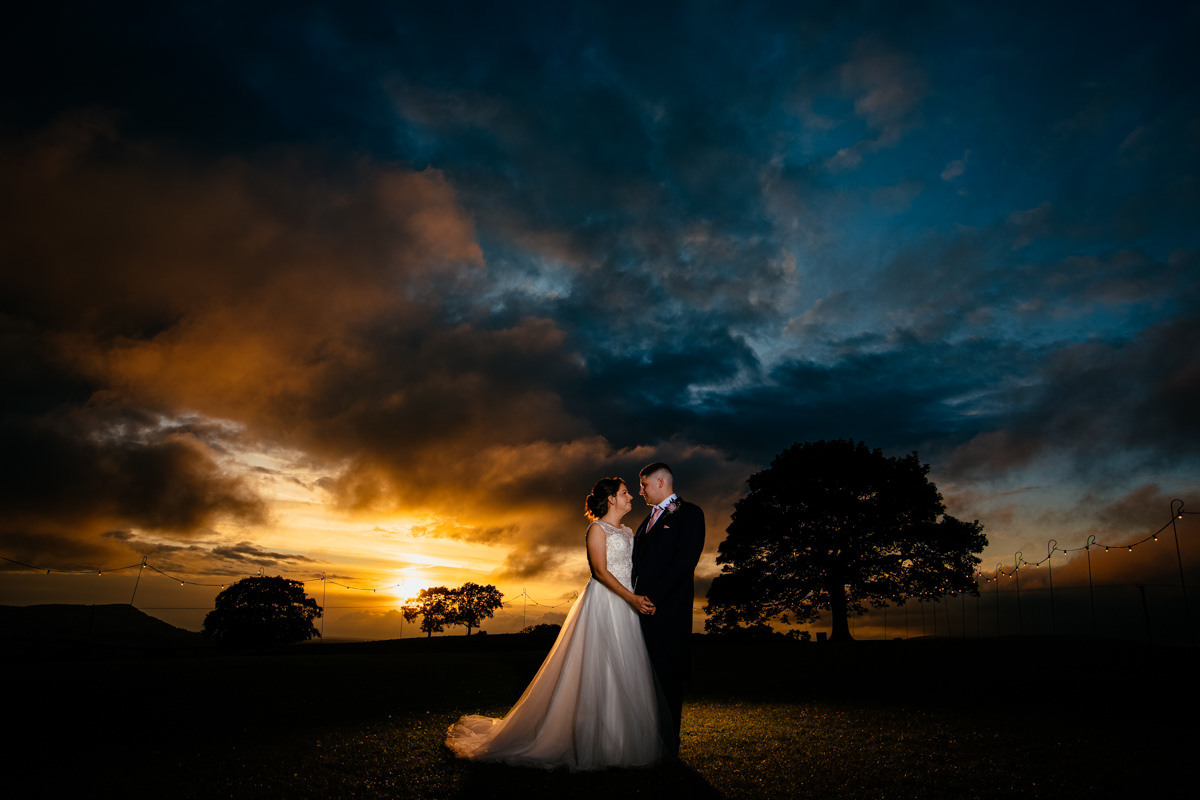 YOUR CEREMONY, YOUR WAY
Heaton House Farm cater for weddings both large, small and everything in between. They have a choice of four licensed wedding ceremony locations. Moreover, if you're looking for intimate and romantic, rustic and charming, a pretty outdoor ceremony or all-out glamour. There really is something for everybody at Heaton House Farm.
Ceremony under the stars
The largest venue space is their 'under the stars' marquee which is beautiful and was recently featured on the BBC's 'Don't tell the bride.' A magical night sky scene covers the ceiling. Complimented by beautiful drapes and columns, creating a real fairy tale setting for your ceremony. It really delivers on the wow factor and can be customised to suit the size of your wedding. This space can cater to suit all. Be it a more intimate wedding, or as it can host a maximum of 250 guests, it is also ideal for larger and Asian weddings.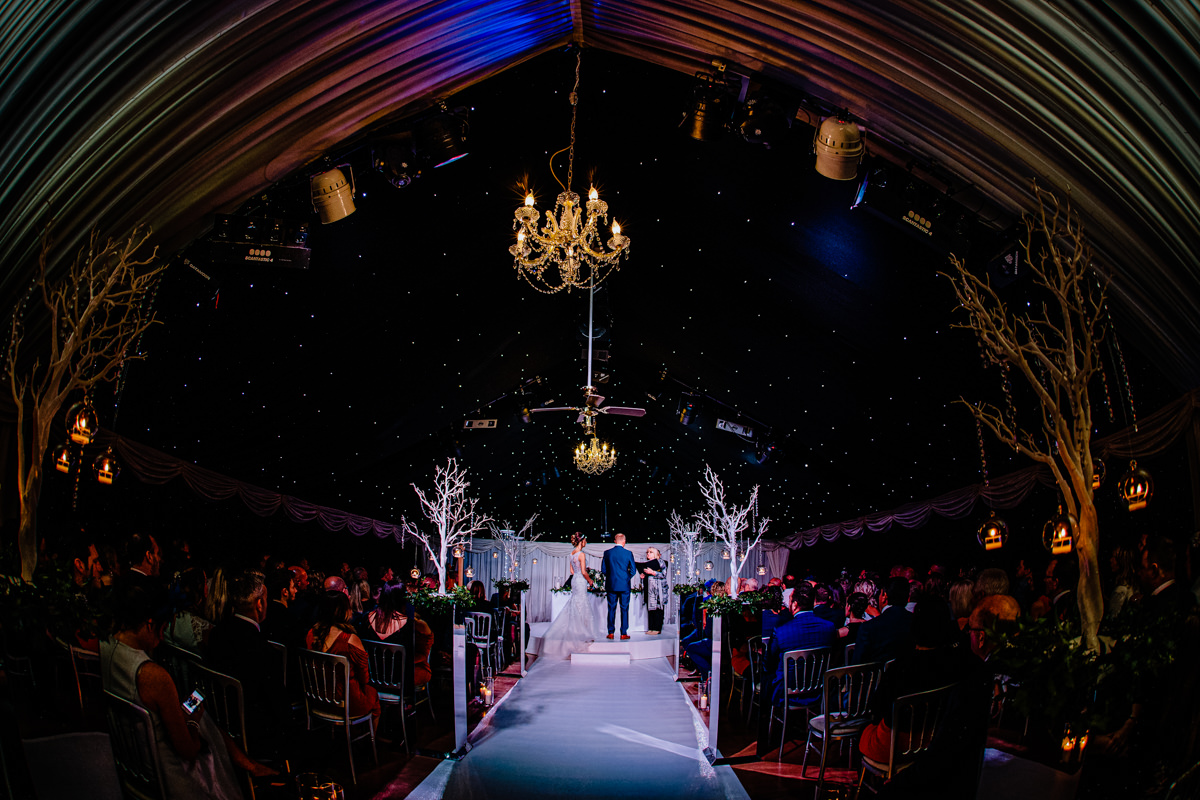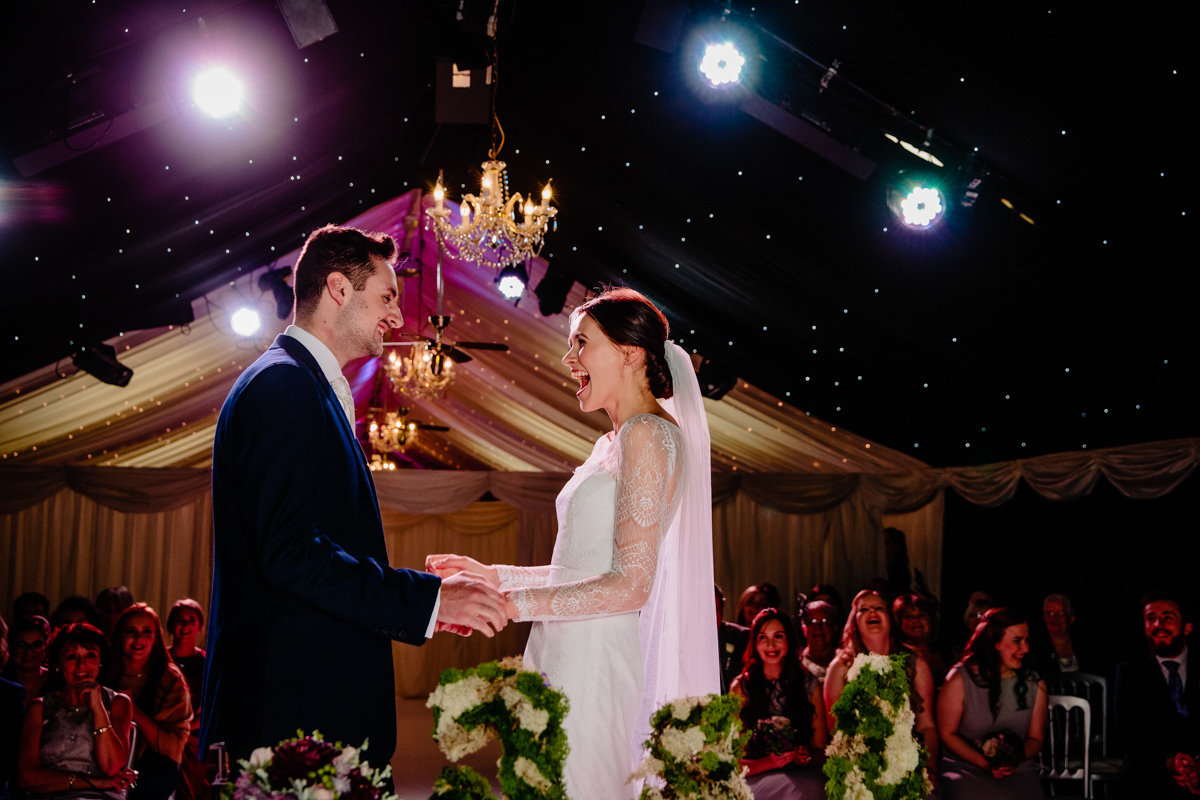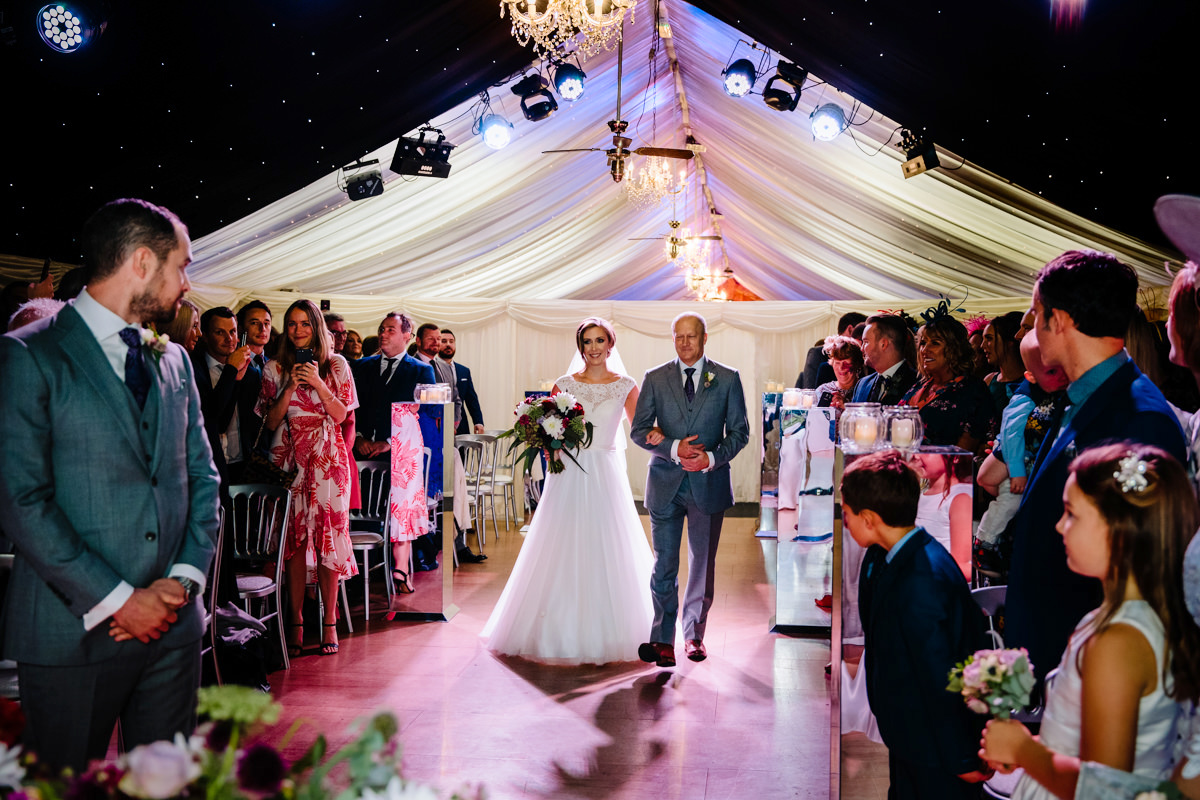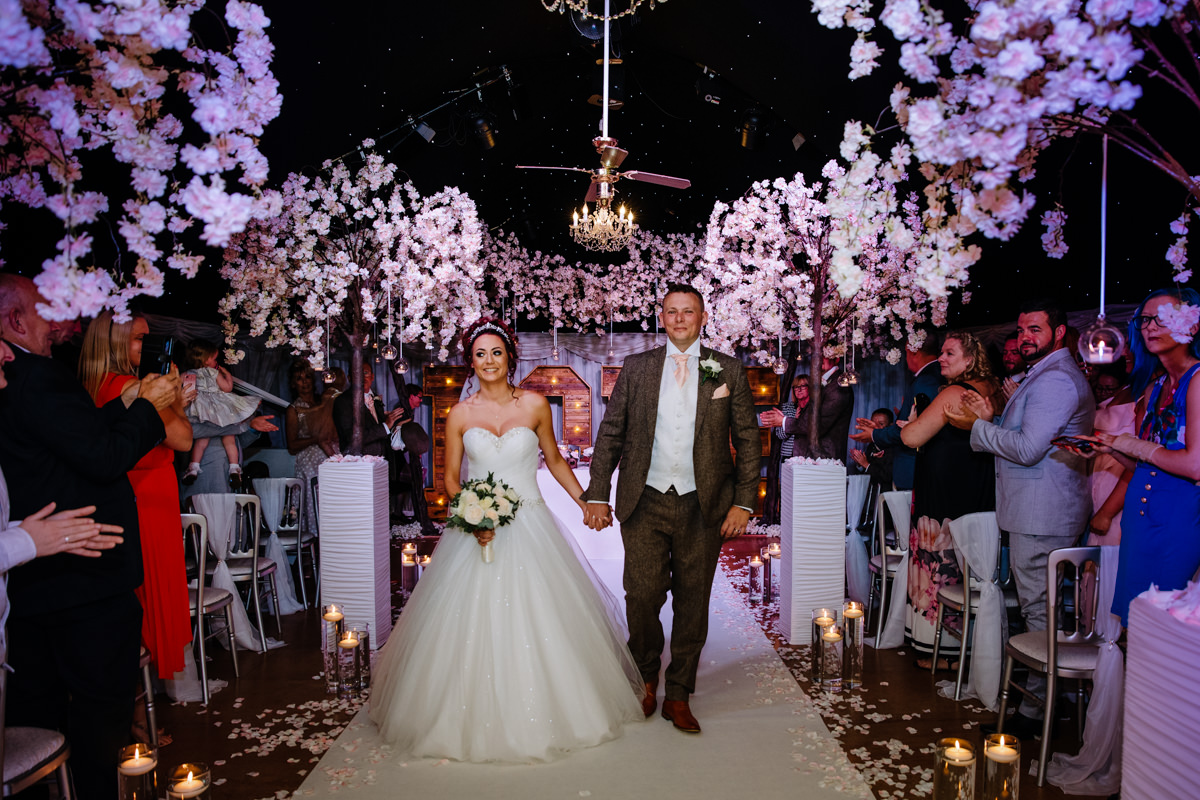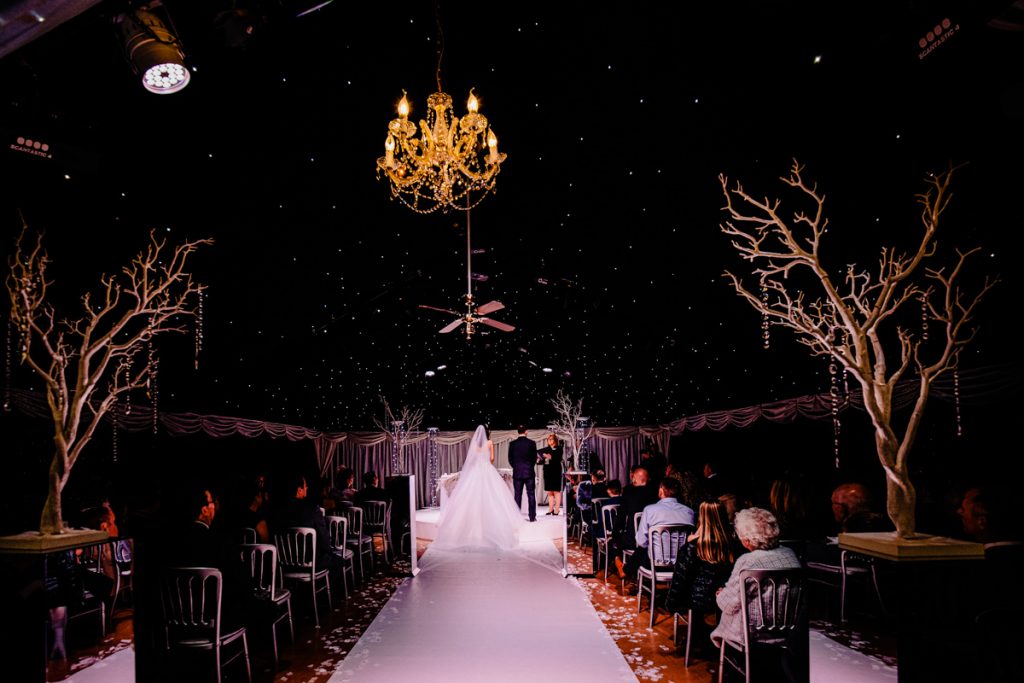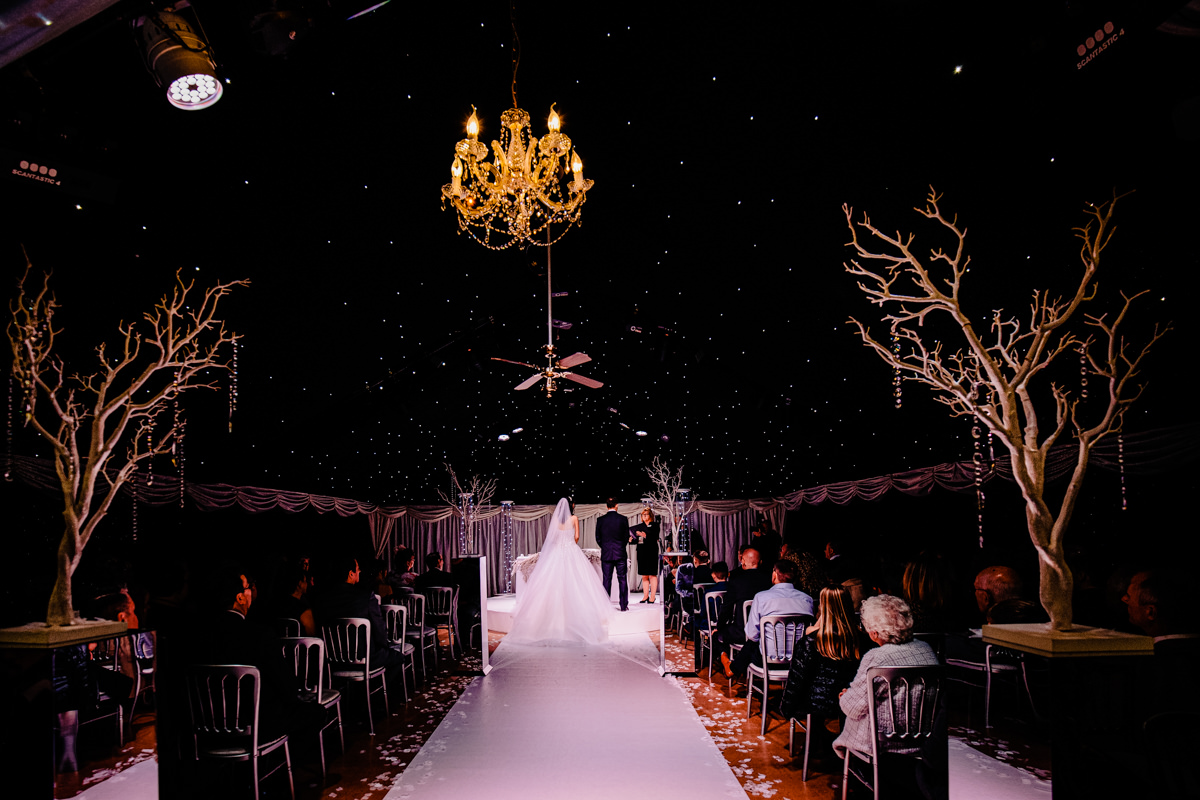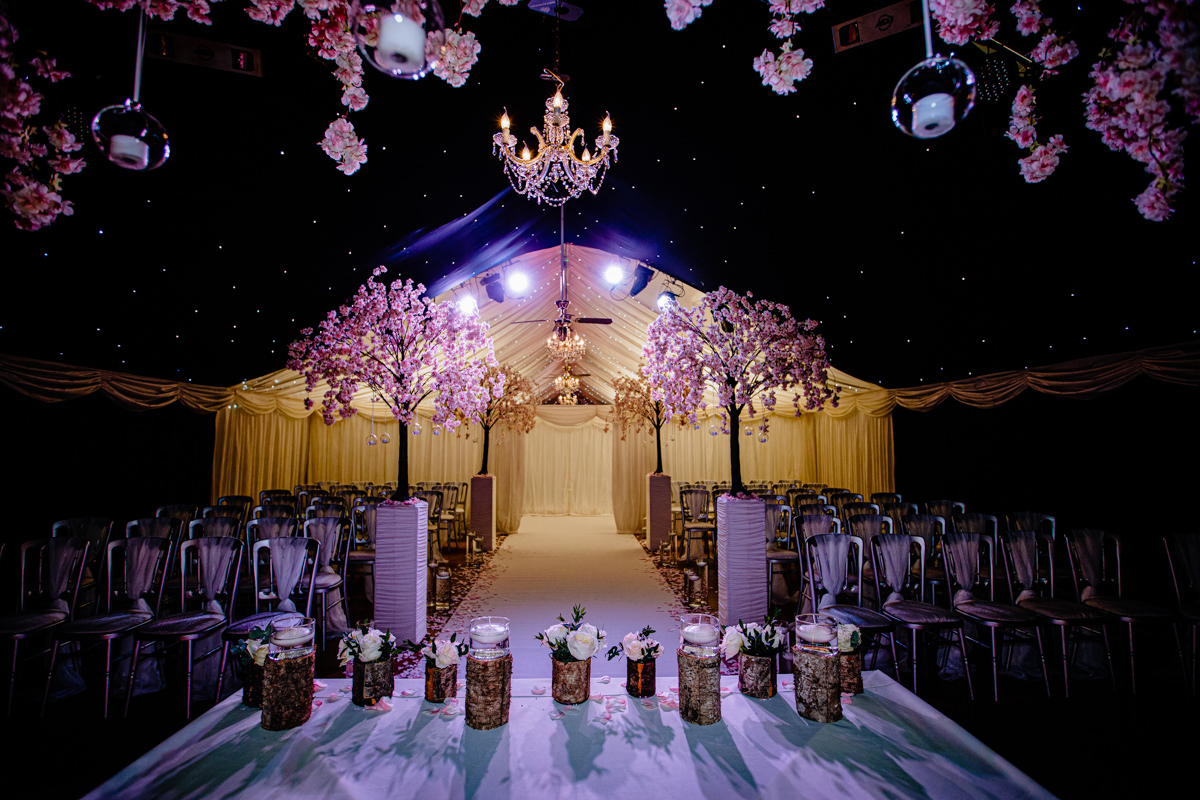 Rustic Barn wedding ceremony
Heaton House Farm's cosy oak-beamed barn is perfect for you if you are looking for a chic rustic barn. Accommodating up to 120 guests, this gorgeous barn with sandstone walls, green oak ceiling beans and pretty fairy lights really makes a charming wedding ceremony location. Add to that beautiful countryside views that always make a fantastic backdrop in our images.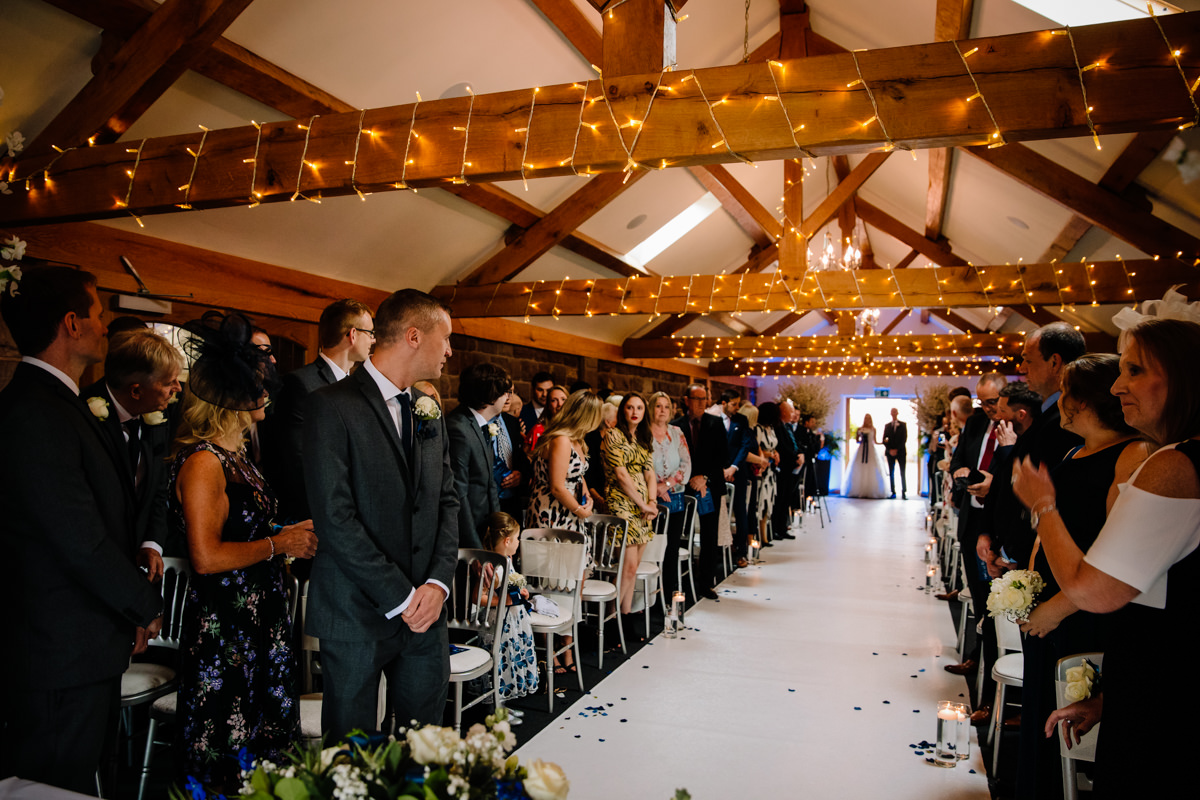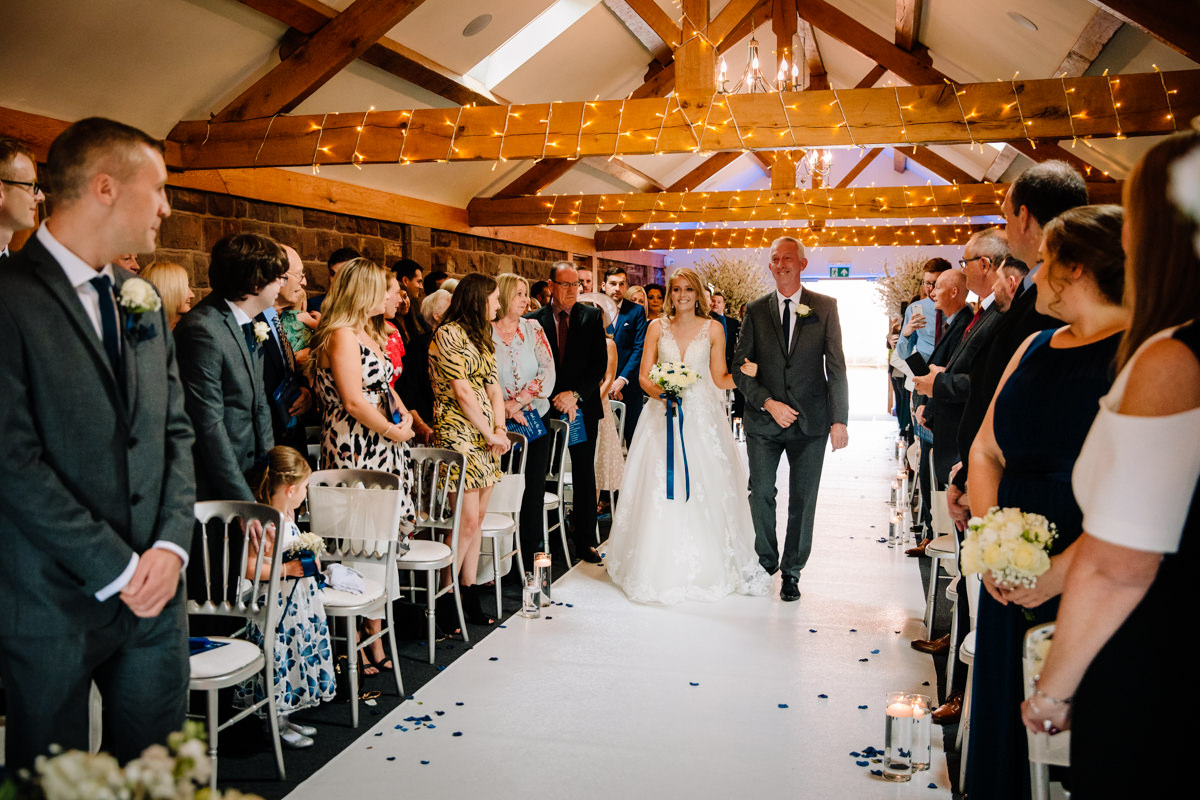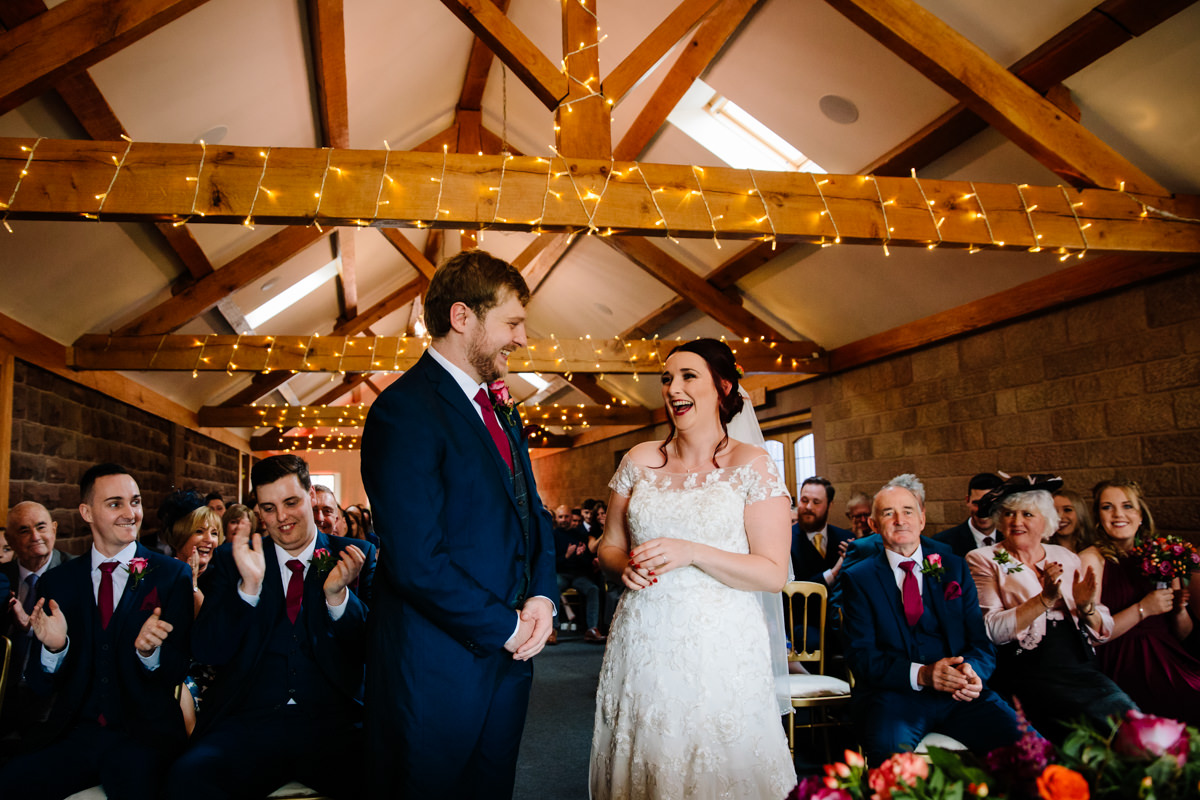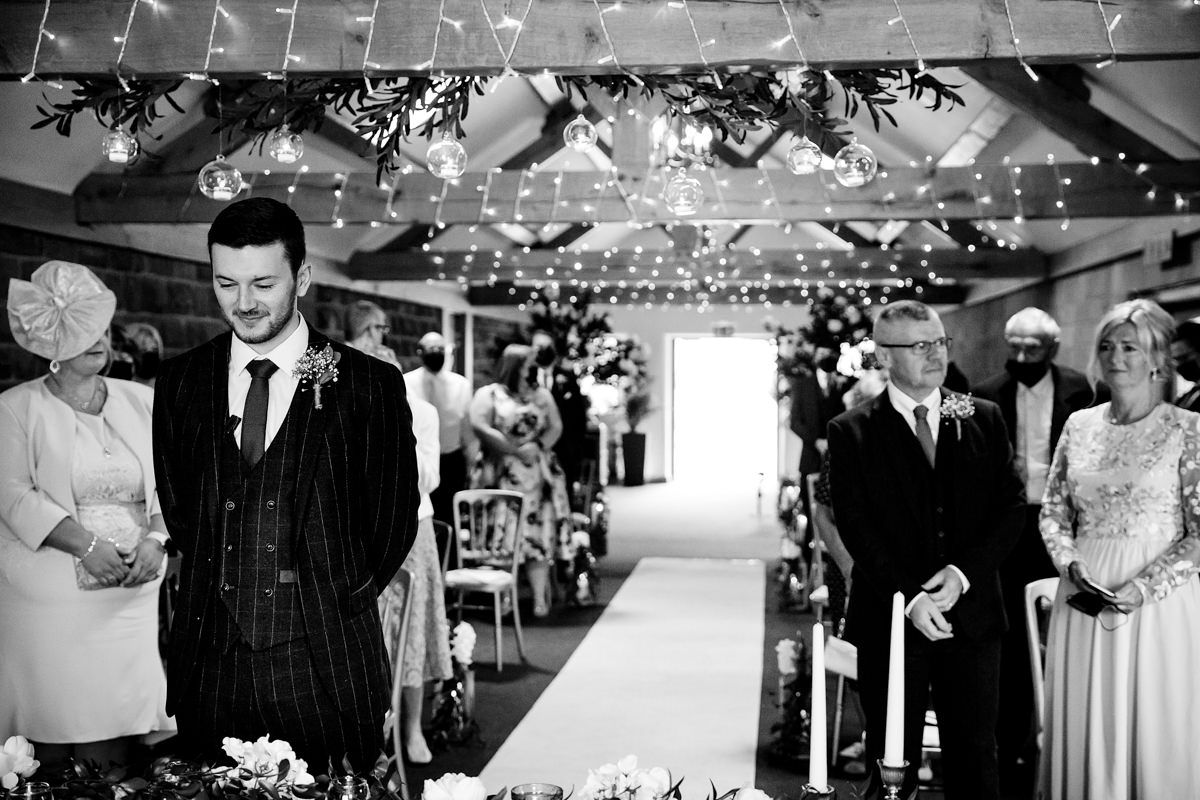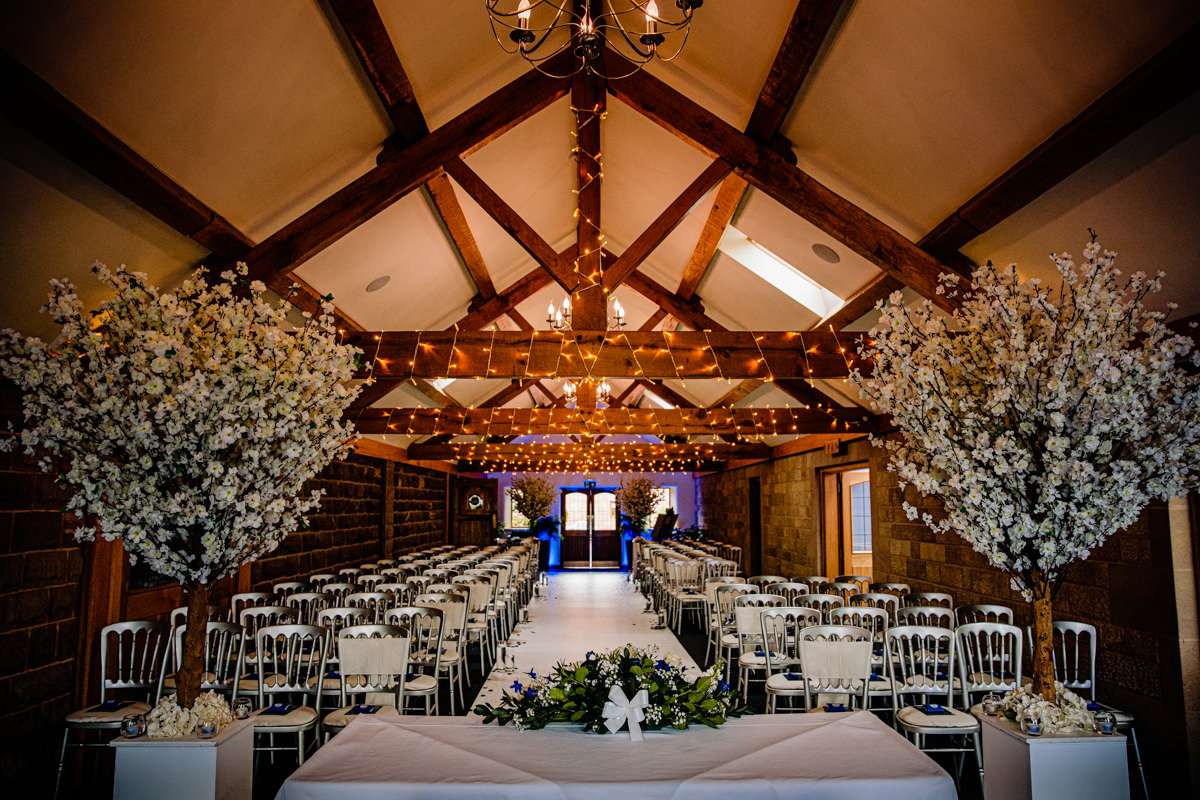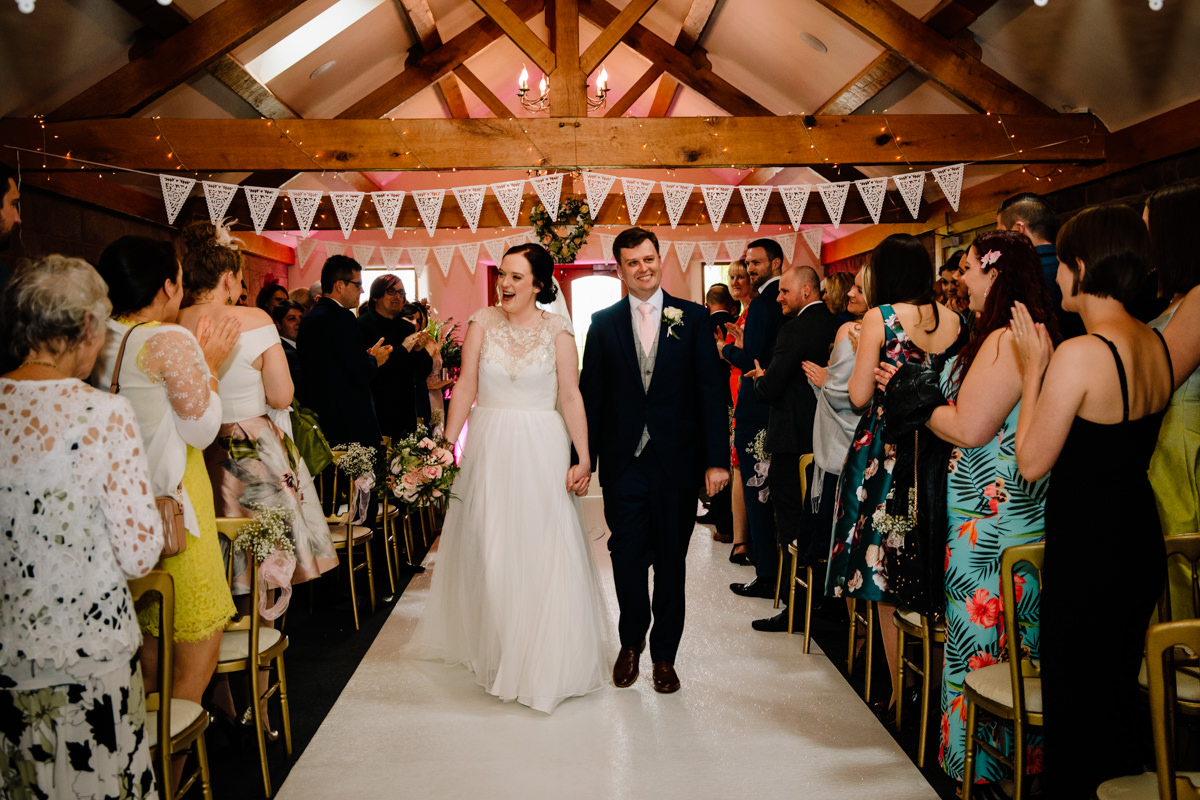 For the rural outdoor ceremony – The Oak Pagoda
For an outdoor ceremony take a look at Heaton House Farm's Oak Pagoda. This beautifully crafted oak-beamed structure sits on the patio. Allowing up to 150 guests to see you get married outdoors; for larger parties, you can extend your celebrations onto the lawn, and the team at Heaton Hall Farm always have a plan B ready to go on the day should the weather be poor.
The fourth ceremony location is an indoor venue that Heaton House Farm call Under the Pleats. This elegant space can host up to 100 guests. And is decorated in beautiful ivory drapes and decor and has built-in lighting. Leave it as it is or decorate it in your colour scheme.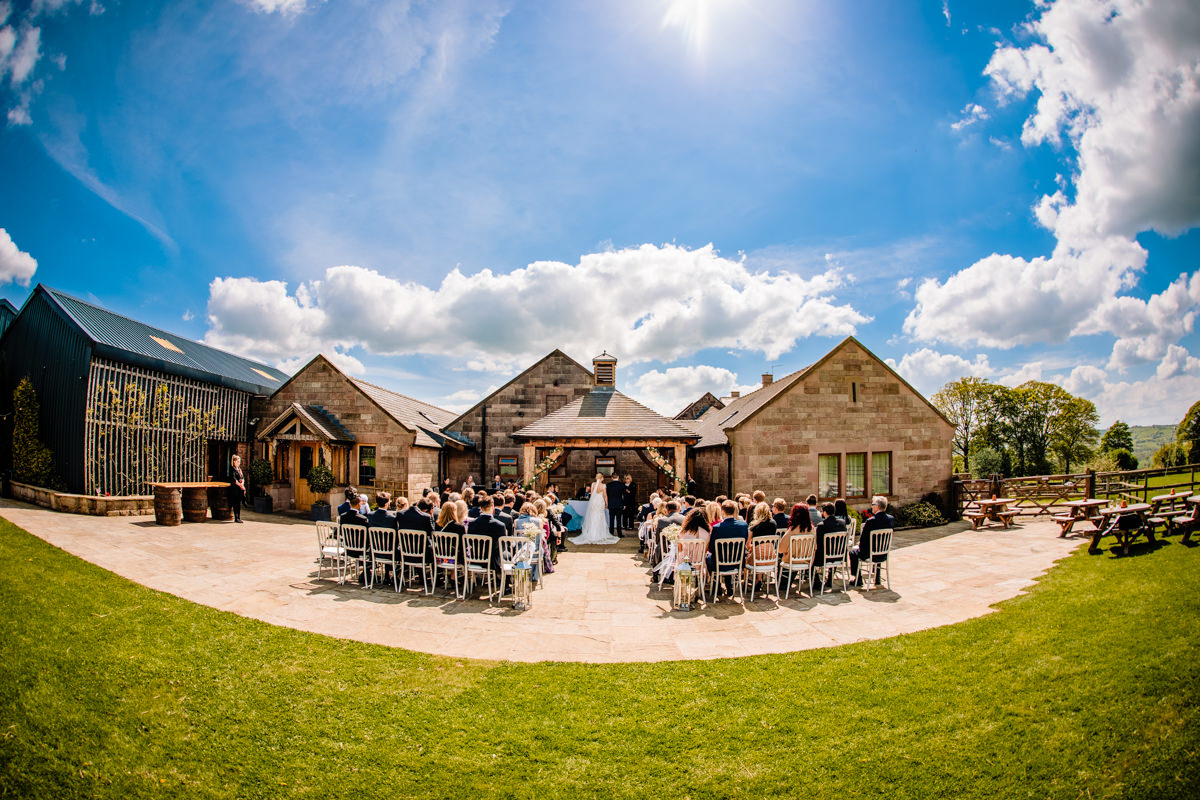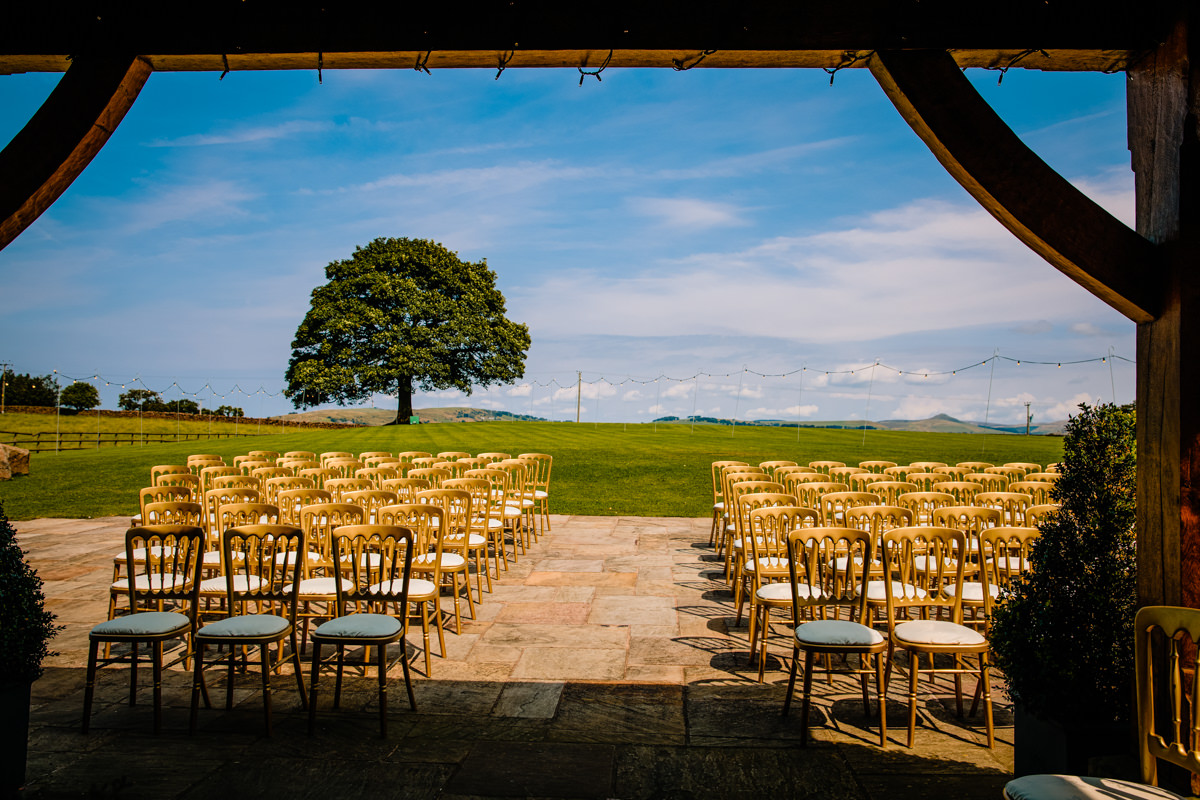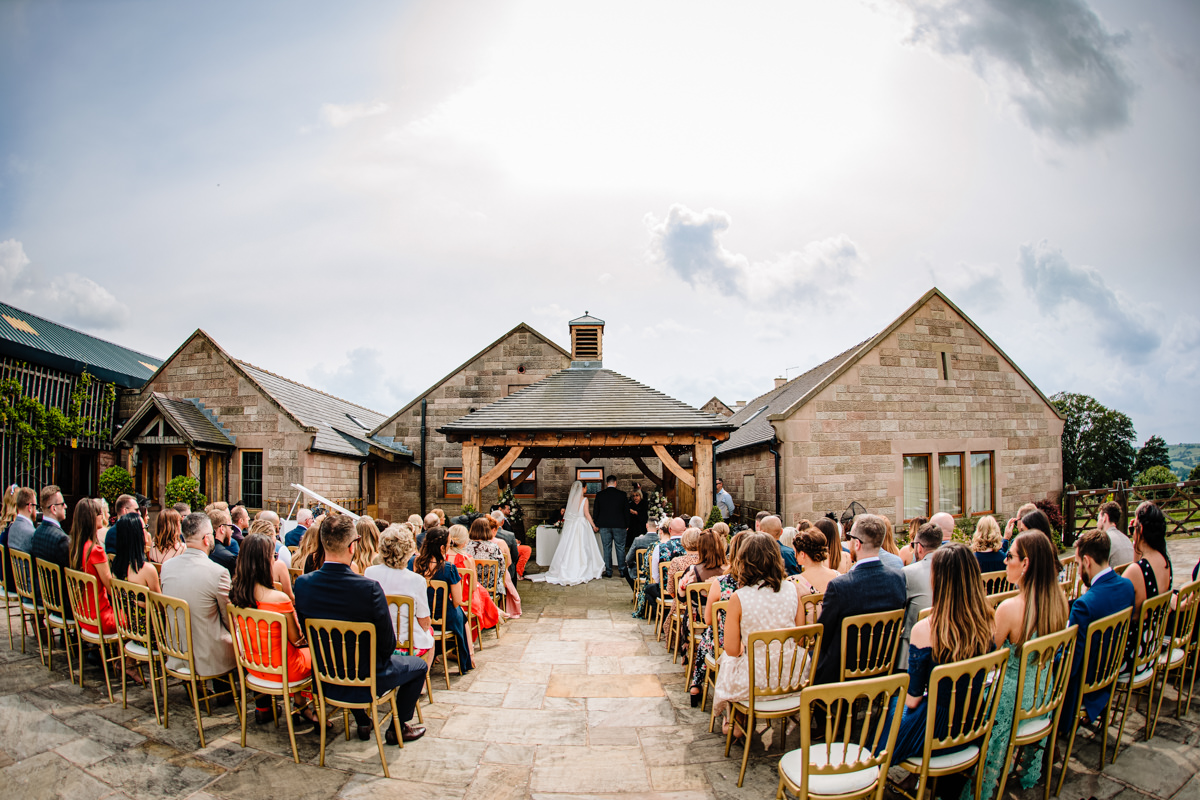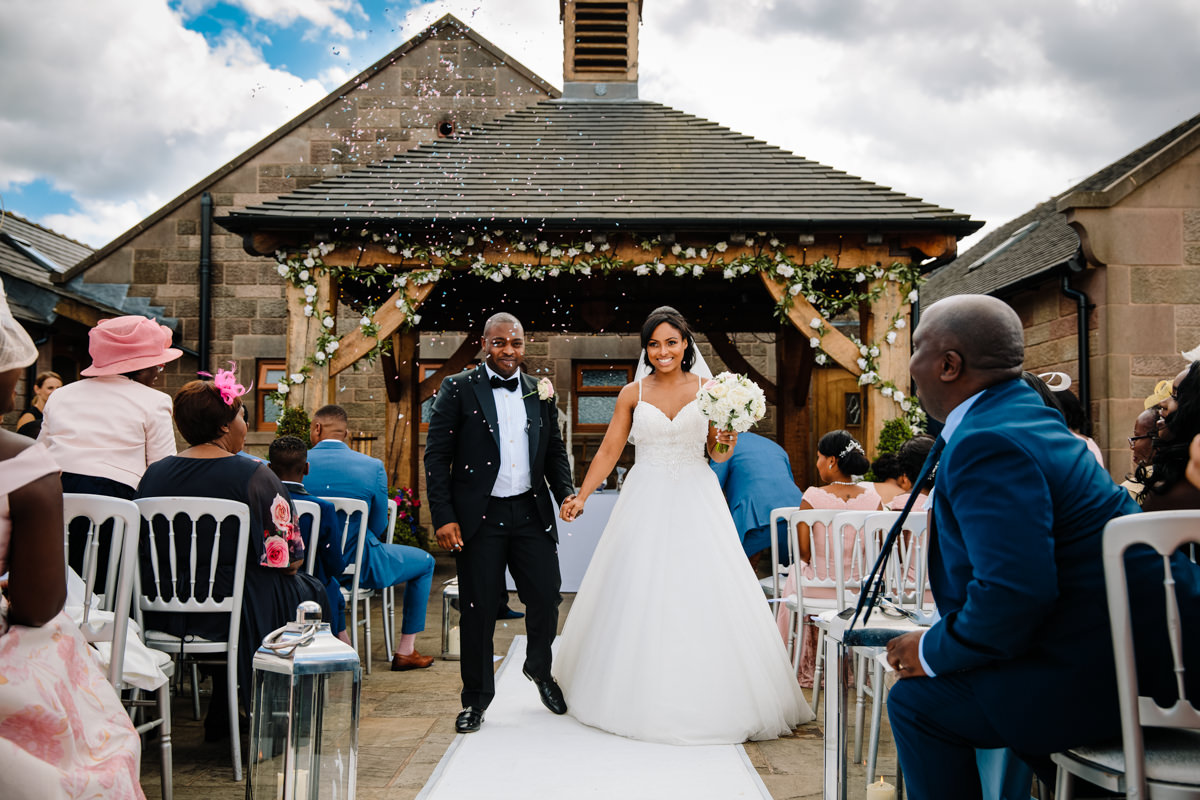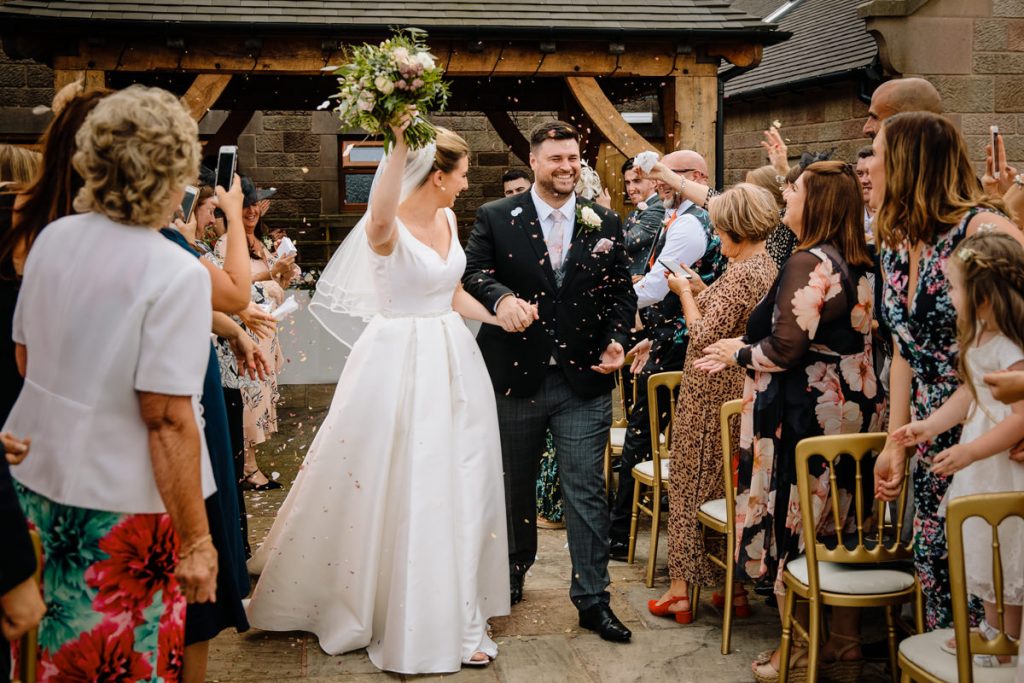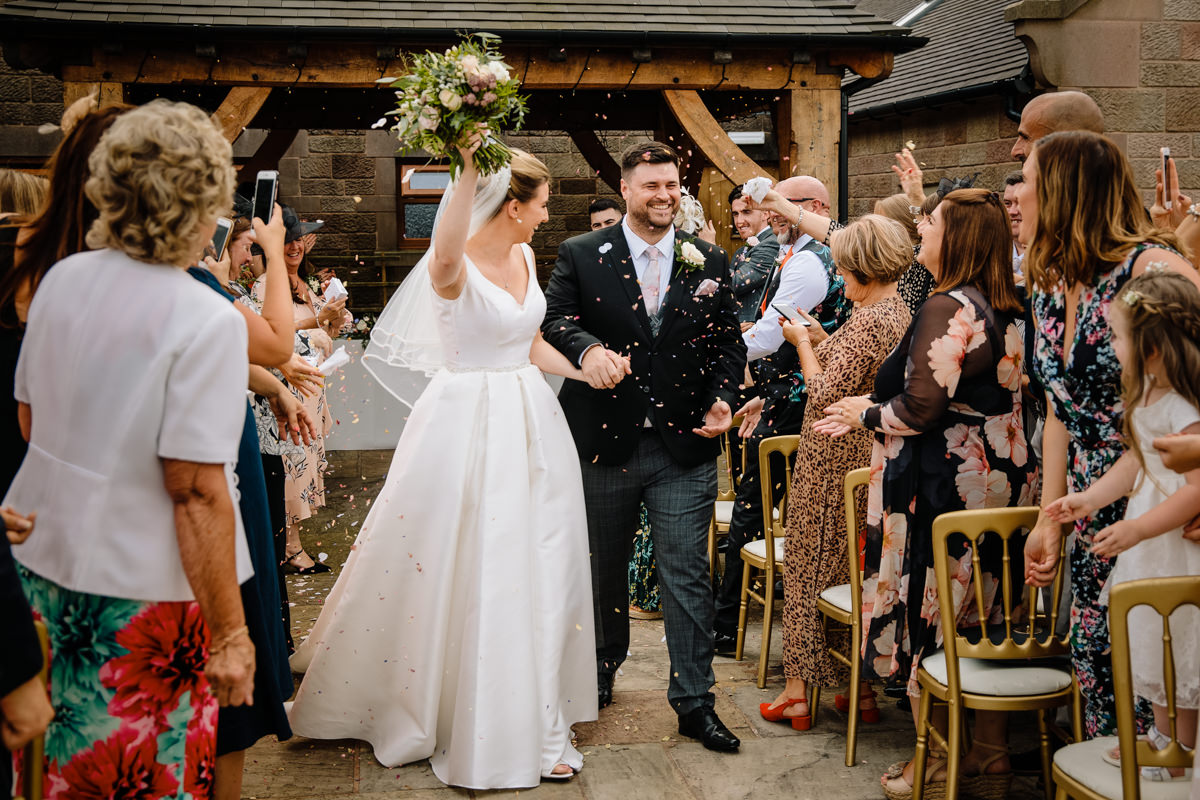 Let us not forget getting ready for your wedding
Another reason we love photographing weddings at Heaton House Farm is their amazing custom built bridal pamper room. Full-length mirrors flood the space with natural light (Cheshire wedding photographers' favourite words!). Four, yes count them four, hair and makeup stations and a prosecco fridge; it'll be a struggle to tear yourselves away for the wedding girls! With a fabulous private decking area to admire the stunning countryside views. Where better to relax with your bridesmaids and to have those all-important bridal preparation photos.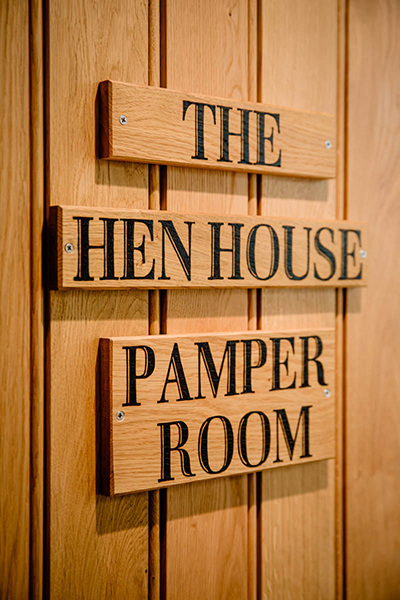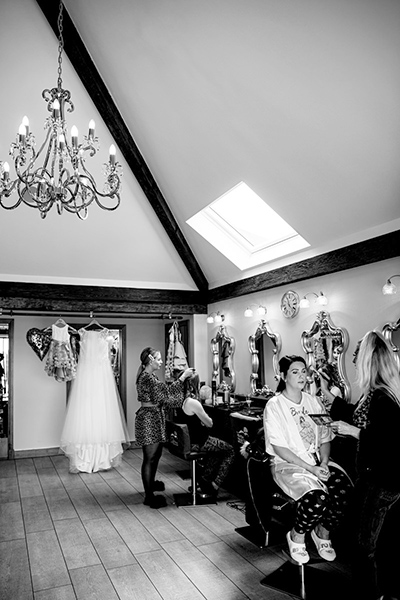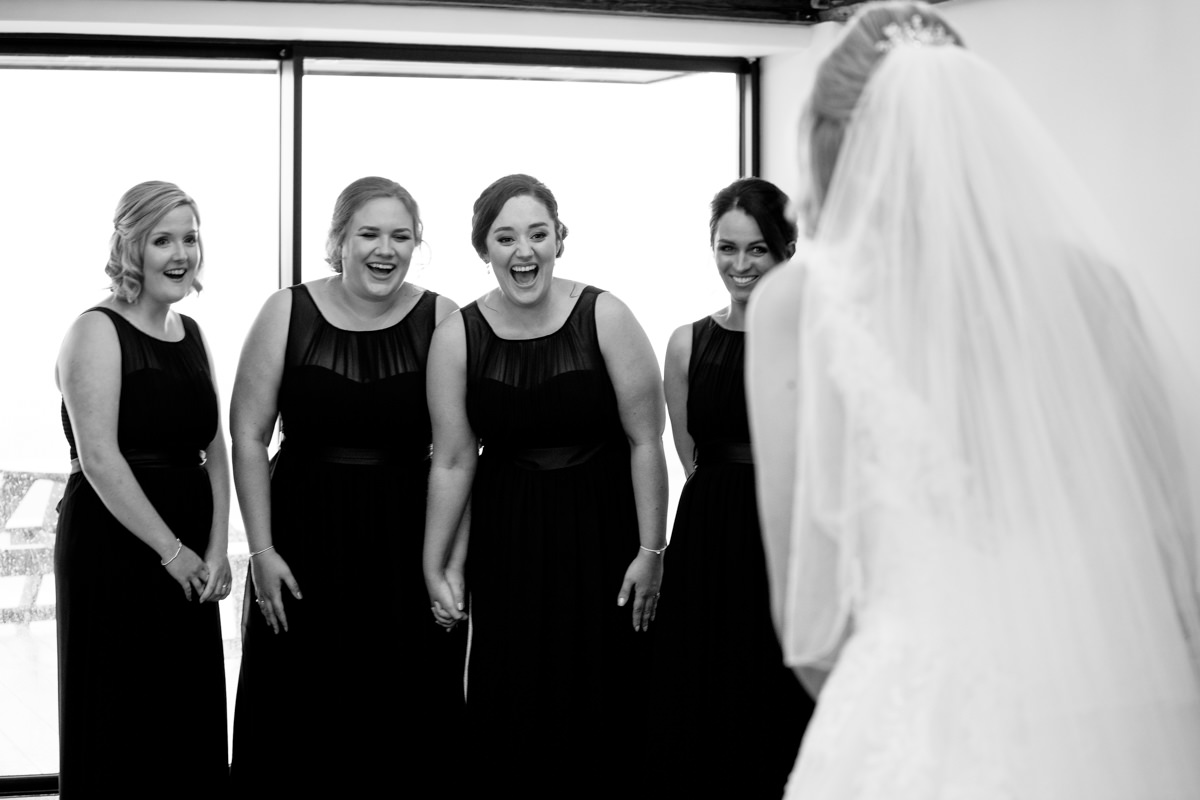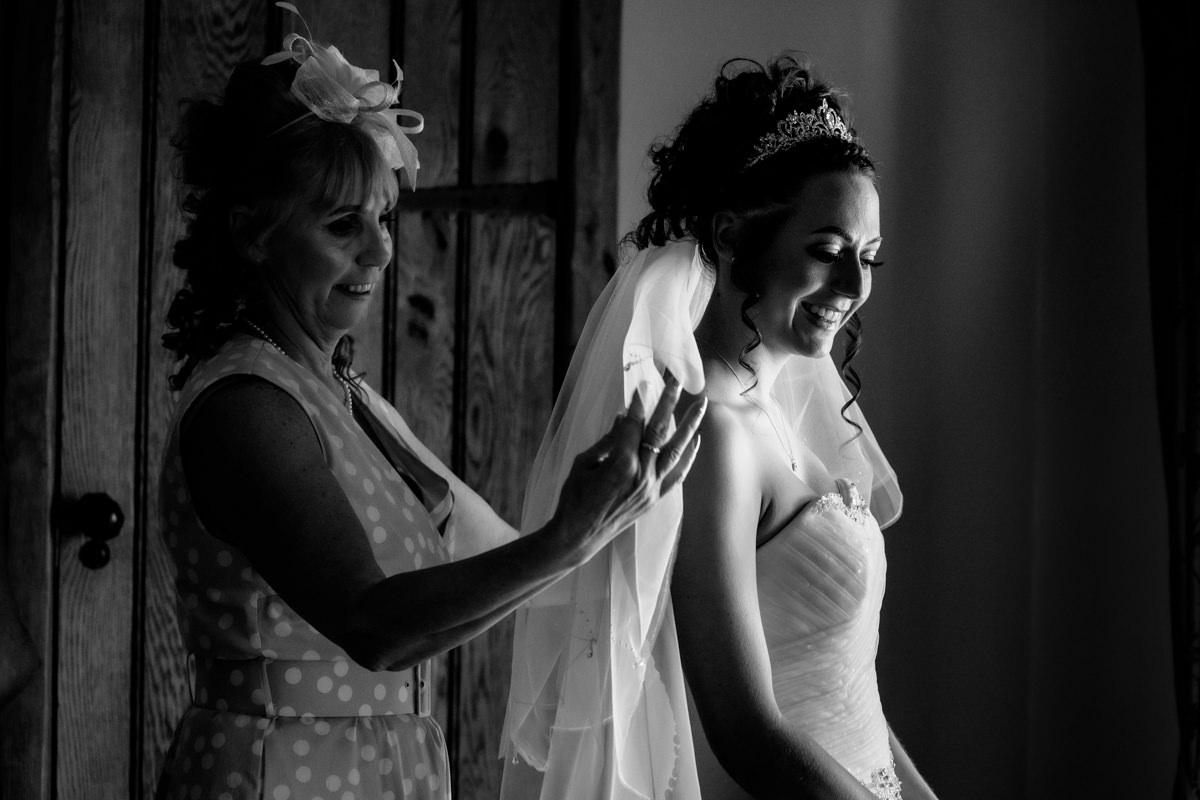 YOUR WEDDING BREAKFAST
Your wedding breakfast is served in the beautifully decorated Steeles Barn.
When it comes to food, Heaton House Farm offer their own in-house catering company Stable Yard Catering. They will work with you to create your perfect wedding menu. Be it incredible street food, an indulgent buffet or magnificent 7-course meal. The chefs will ensure your wedding breakfast is truly unforgettable.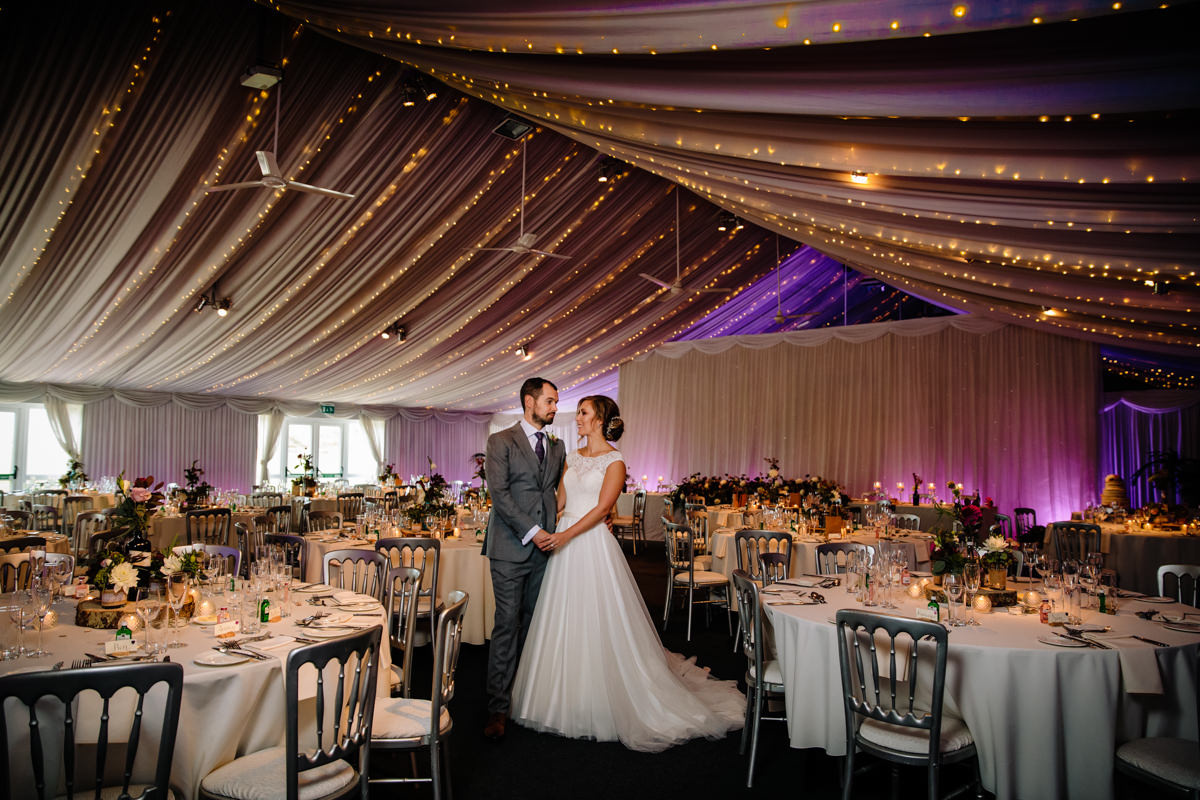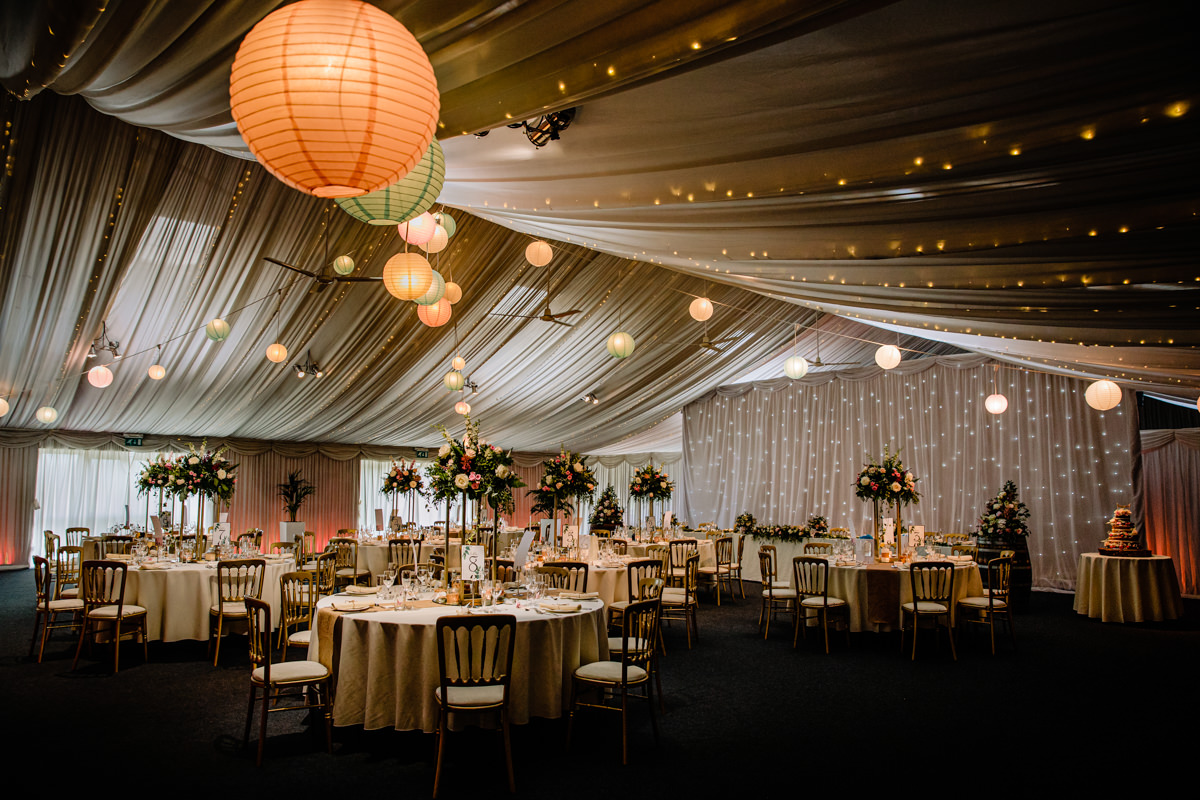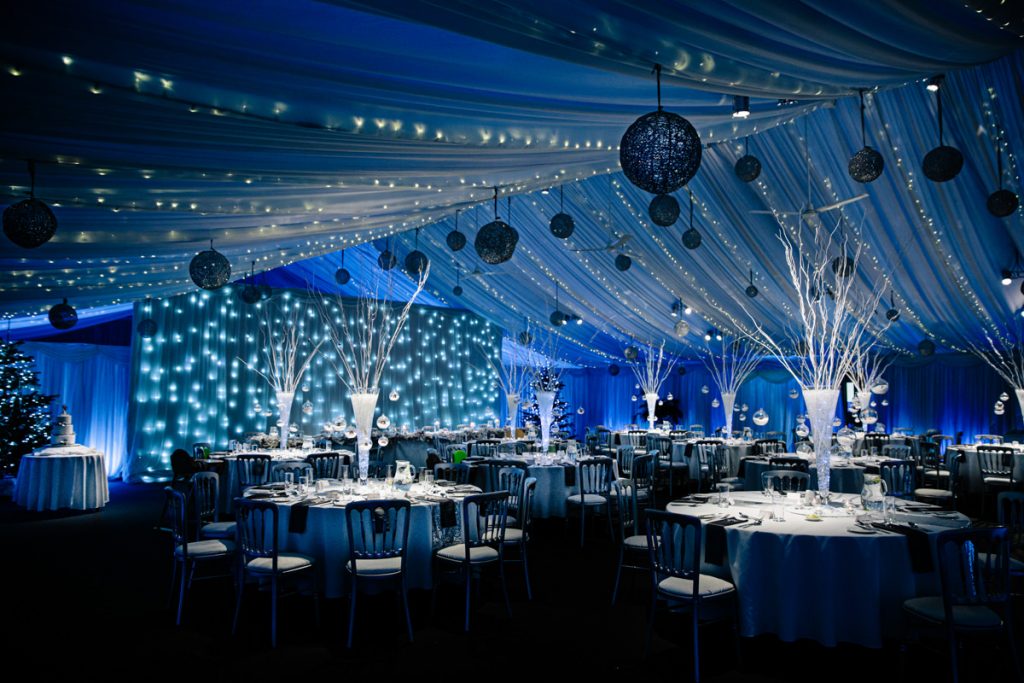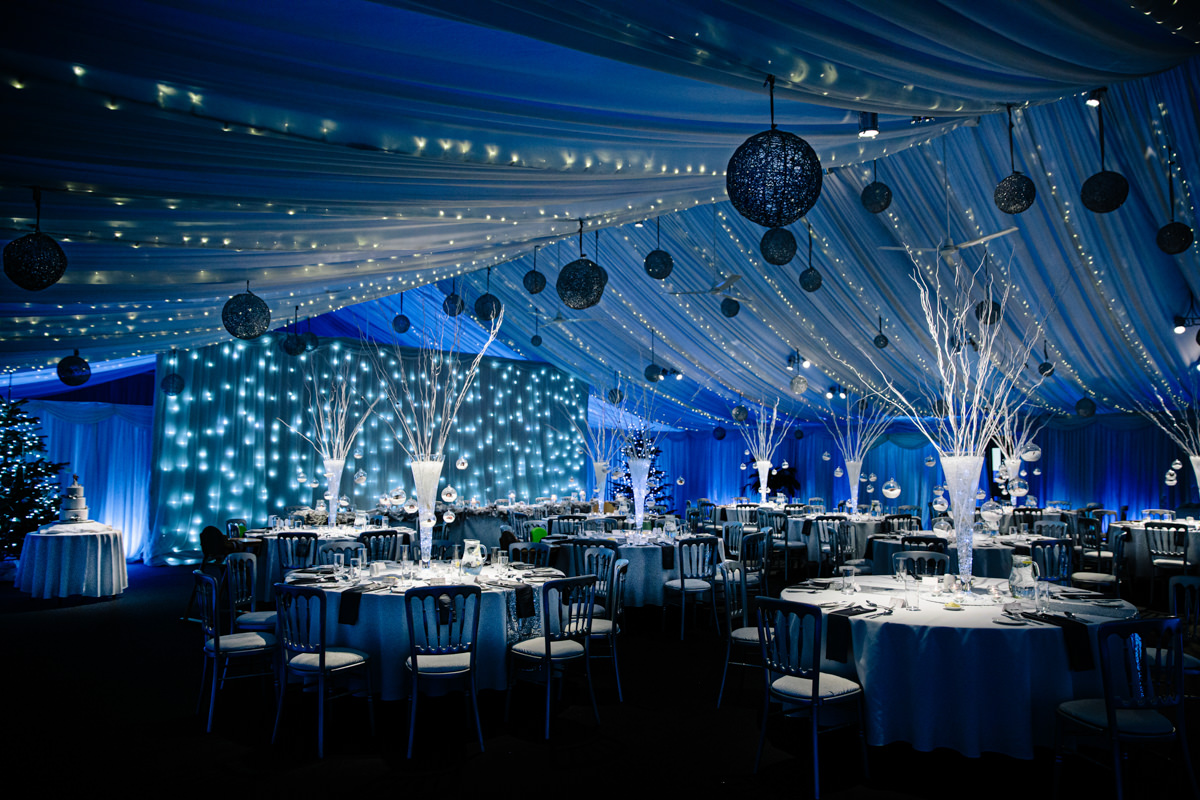 PARTY THE NIGHT AWAY!
Whilst you enjoy your wedding breakfast meal. The team at Heaton House Farm are working hard behind the scenes to transform the Wedding Barn into the ultimate party room. This way, there is no disruption for you and your guests. Then, once your meal is complete. You and your guests can then make your way into the magical Wedding Barn ready for your evening reception – what an amazing place to dance the night away.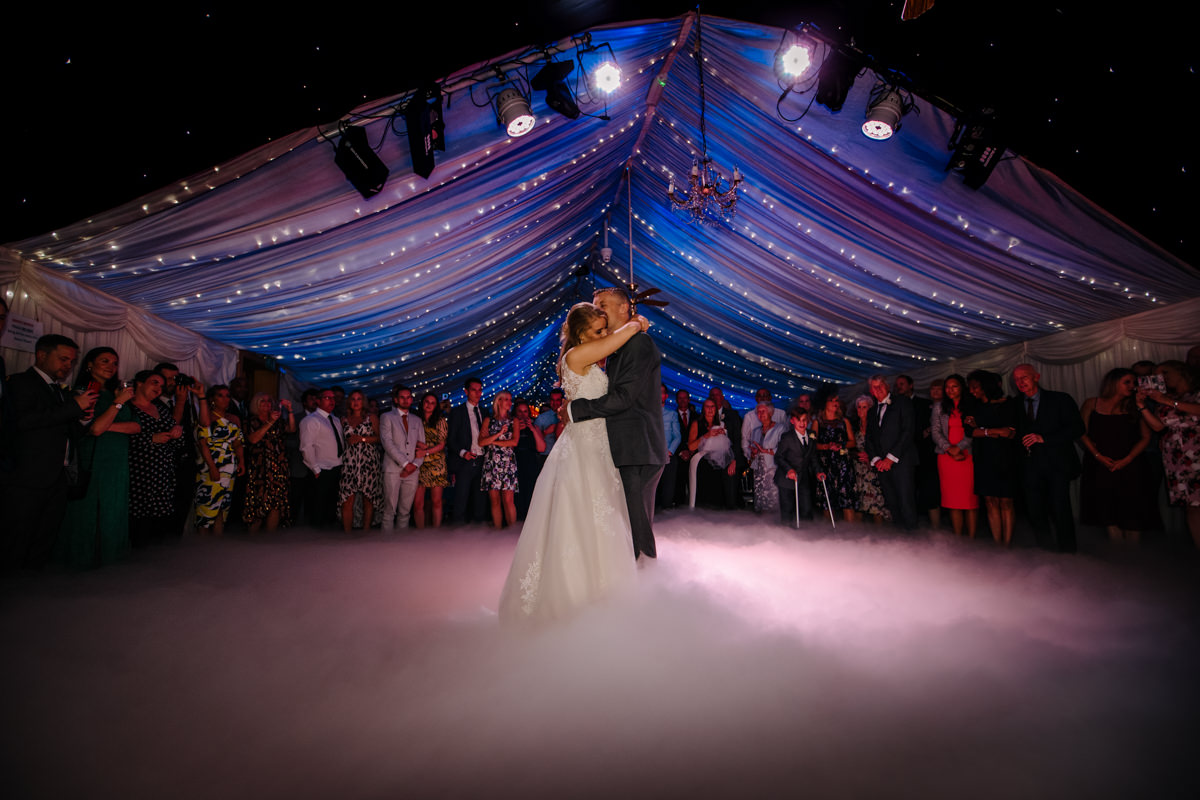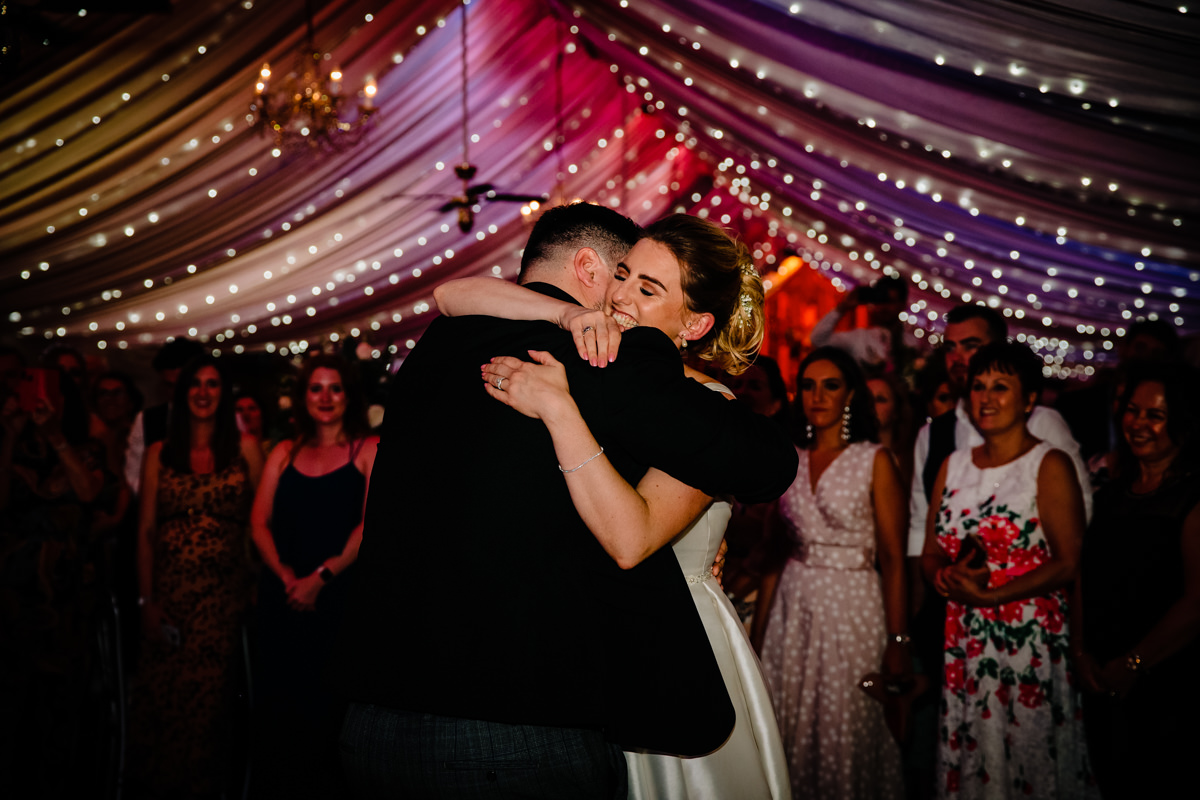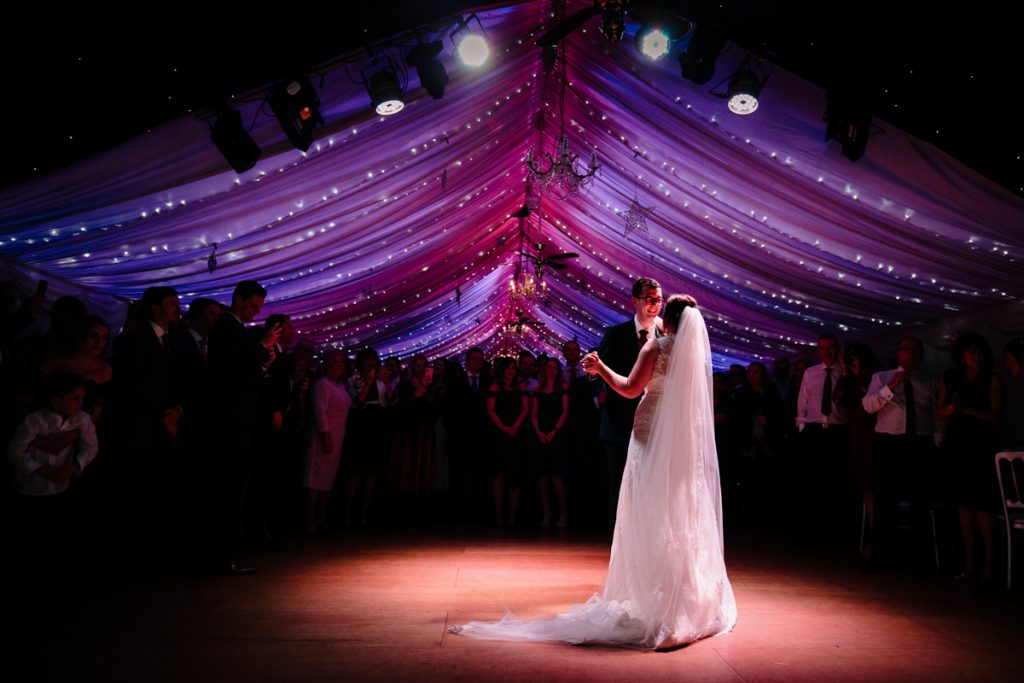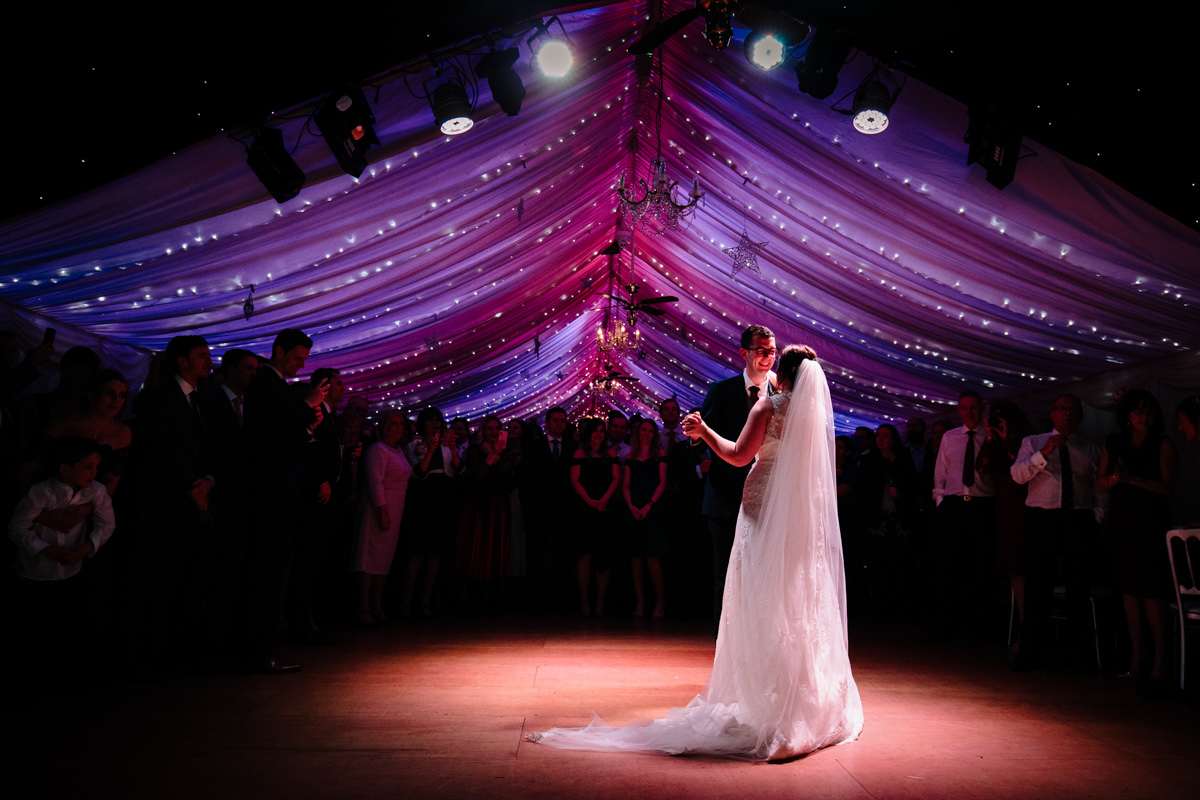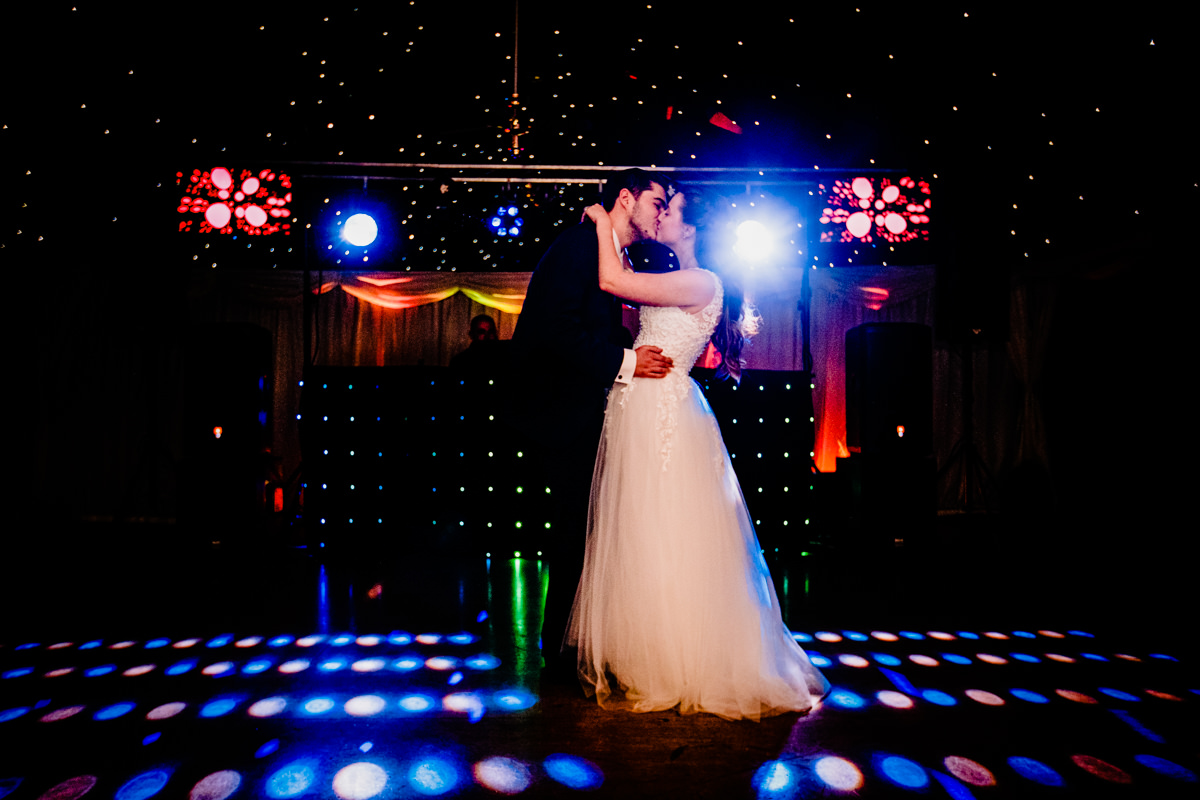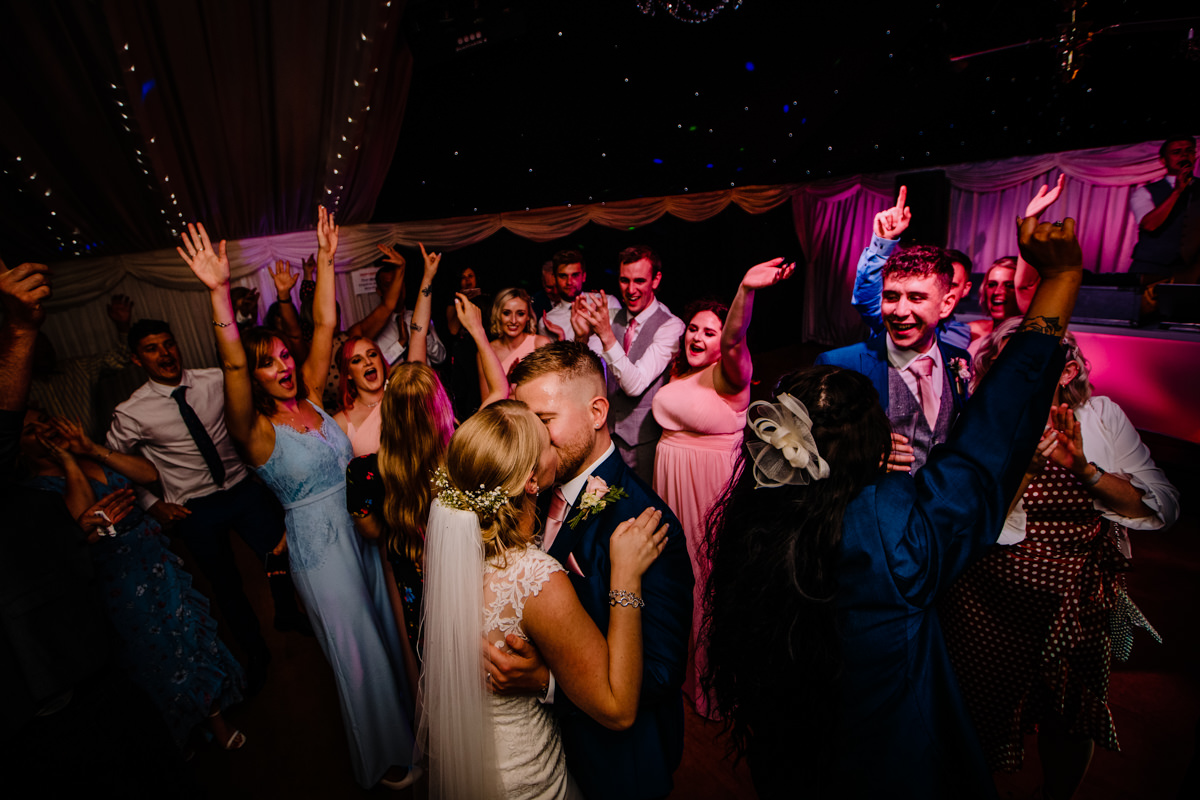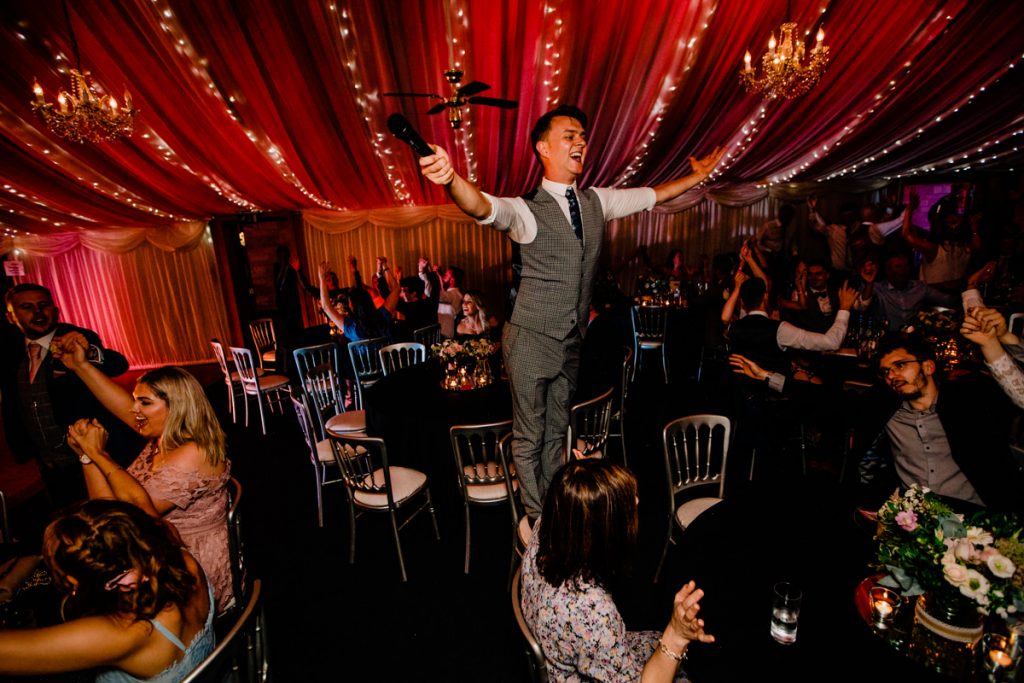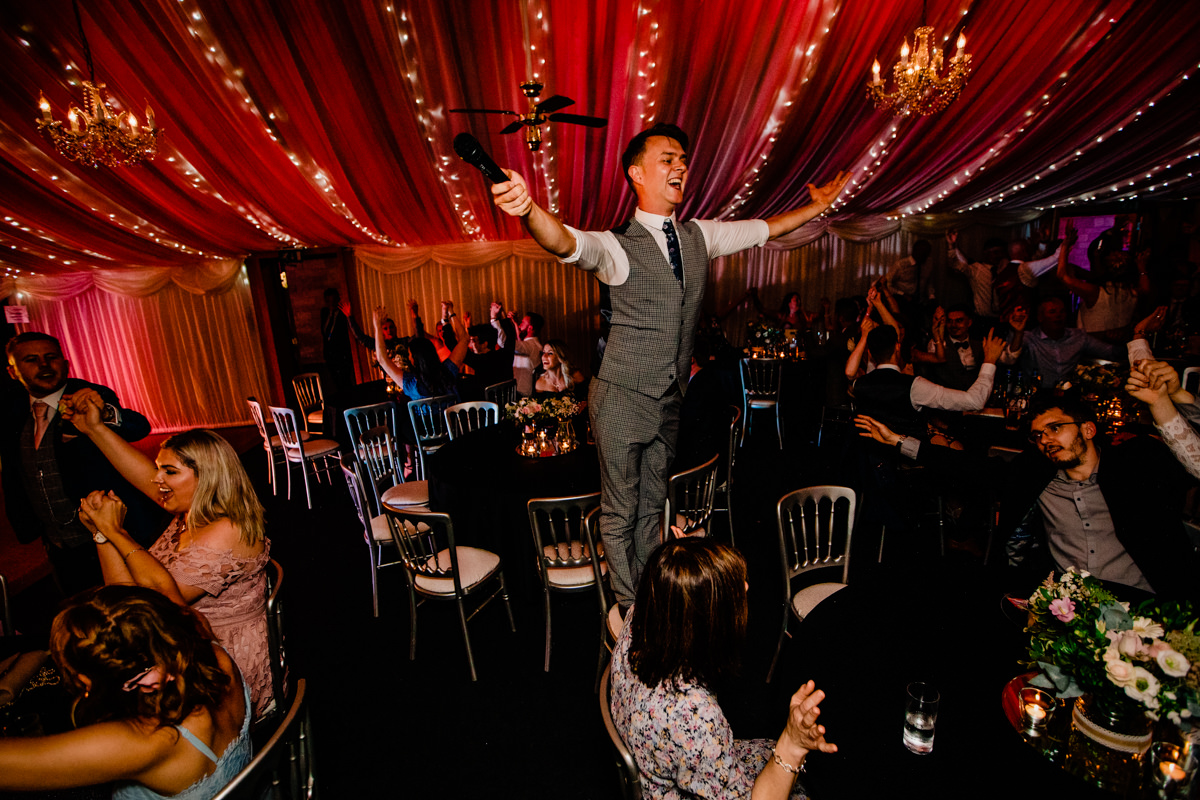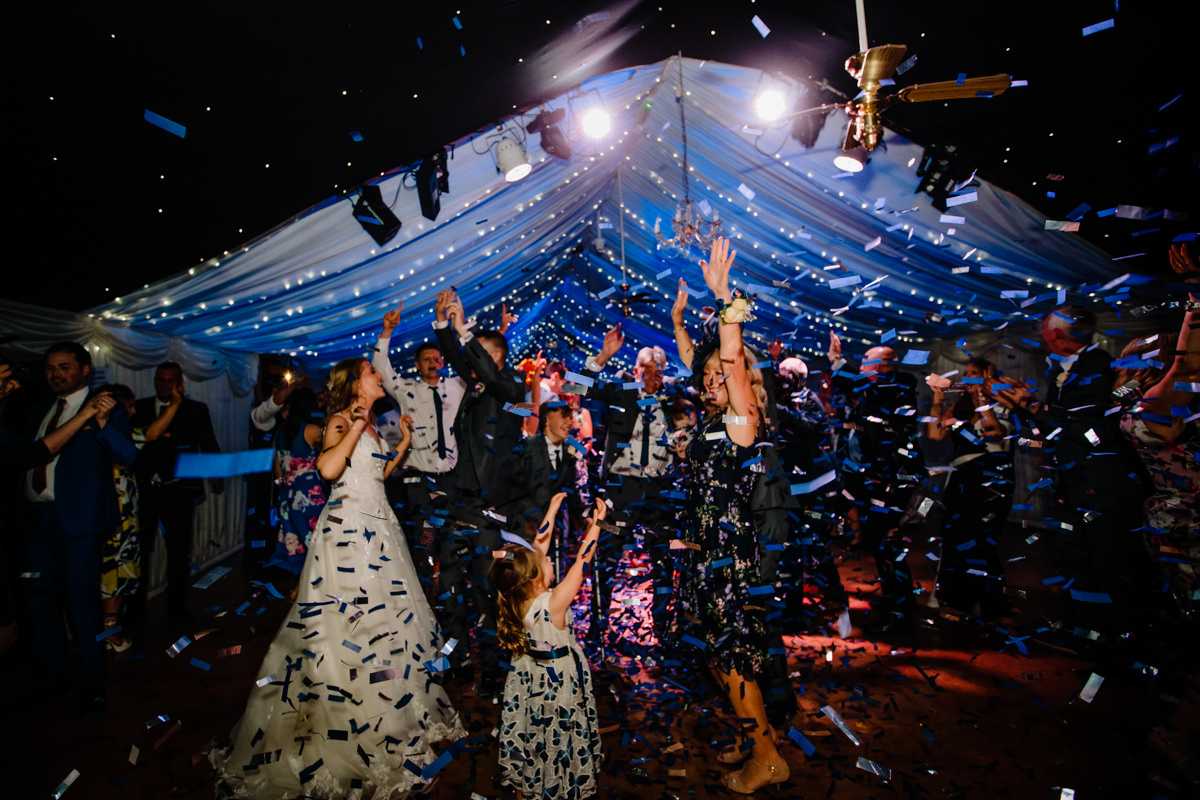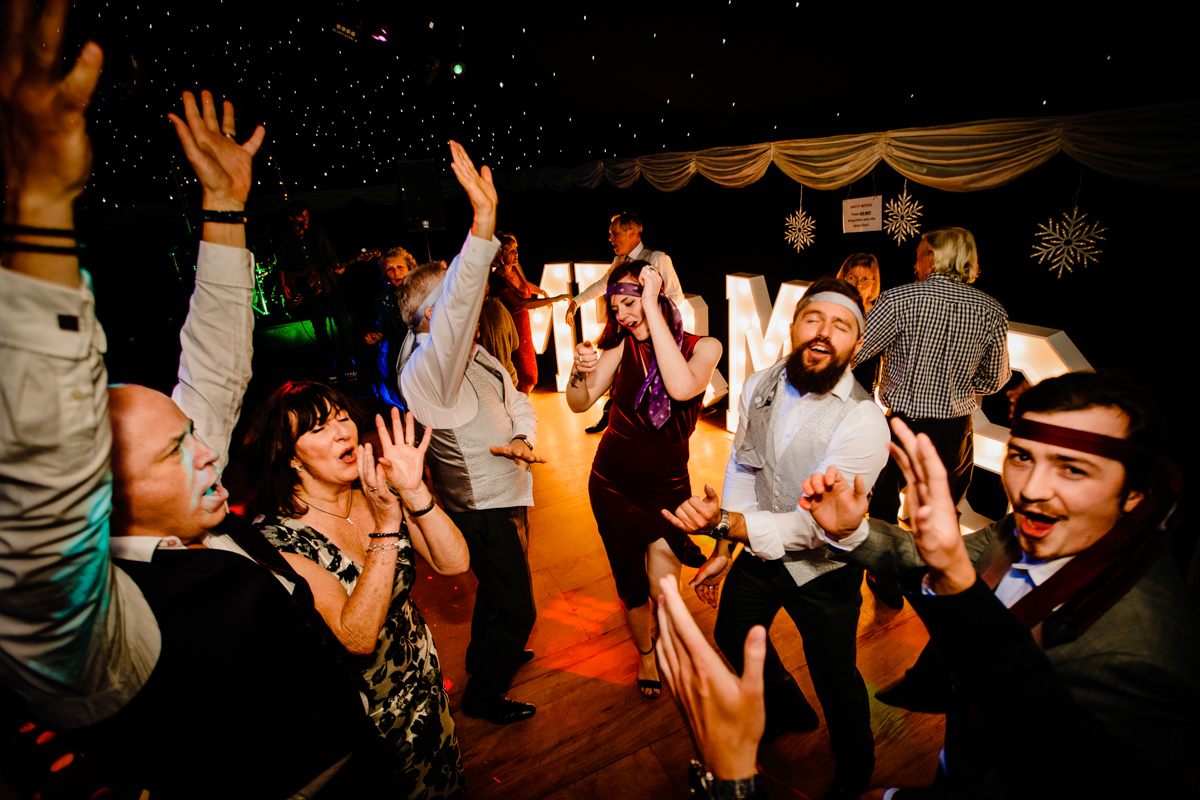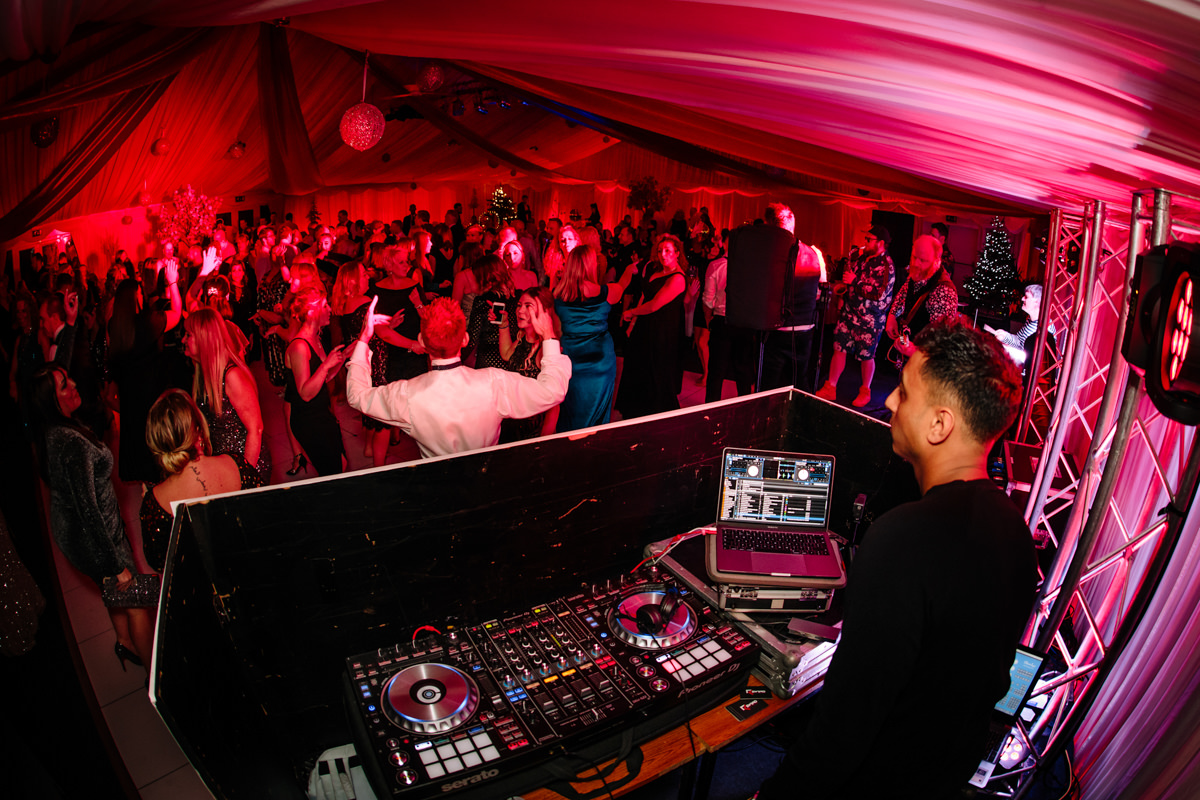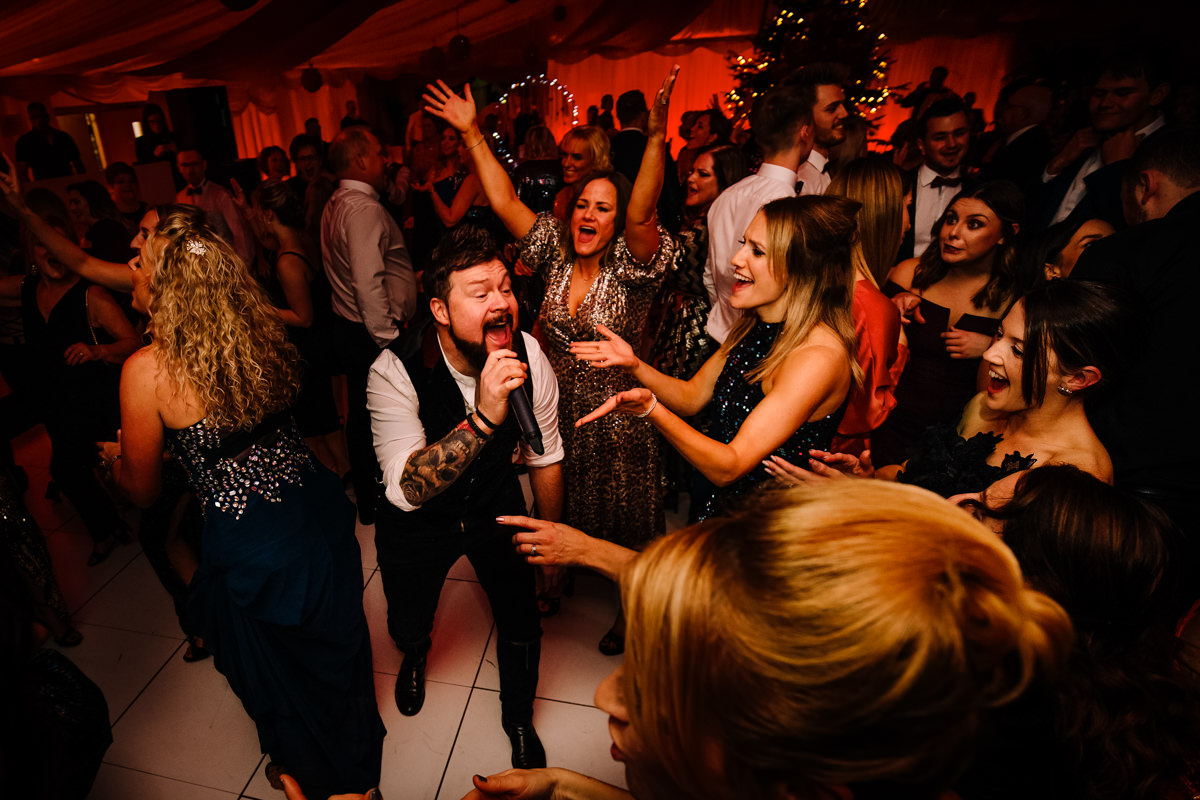 Did we mention – it's also a working farm!
You may even get lucky on your wedding day. And really become involved with the joys of farm life at Heaton House Farm.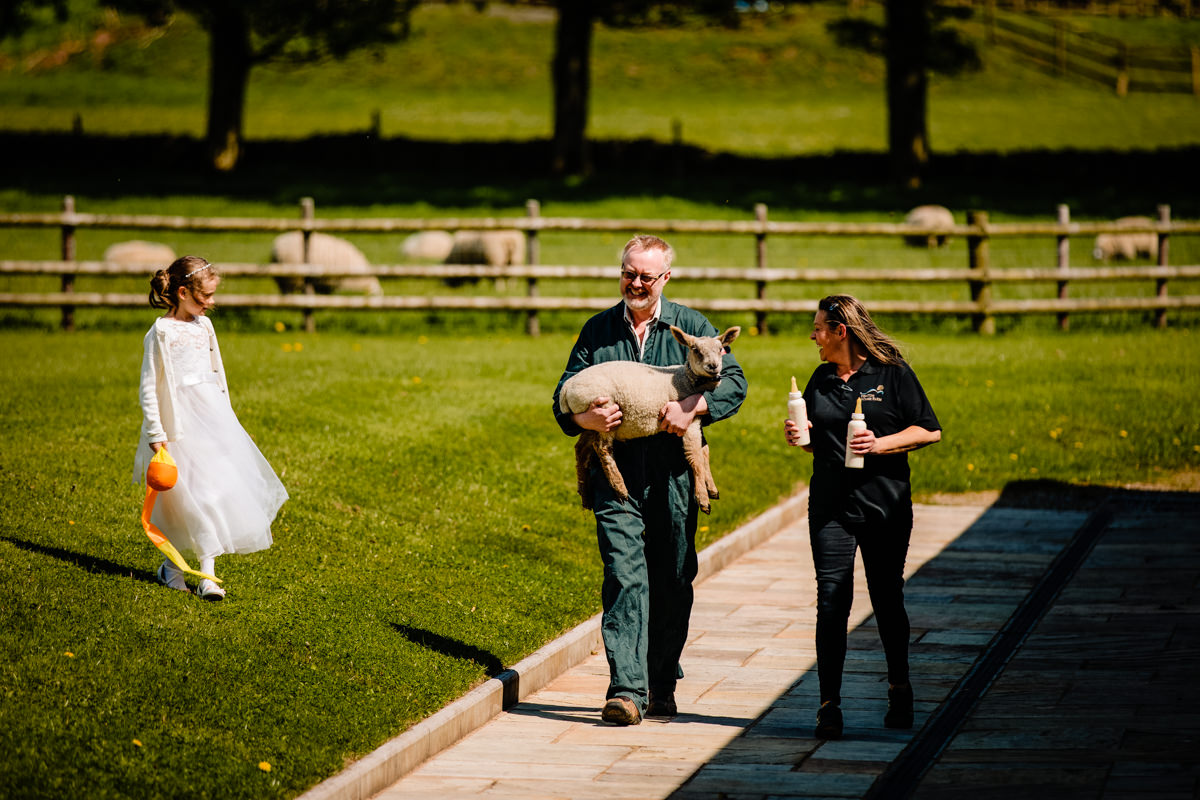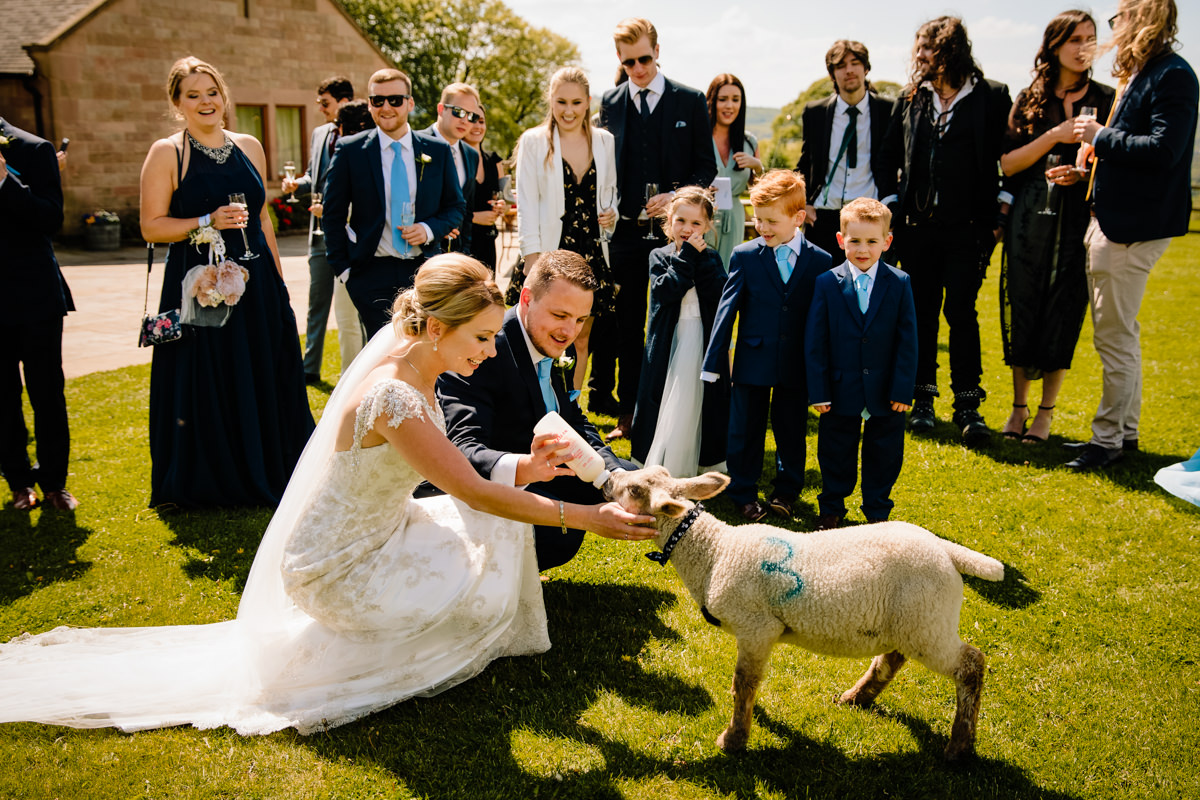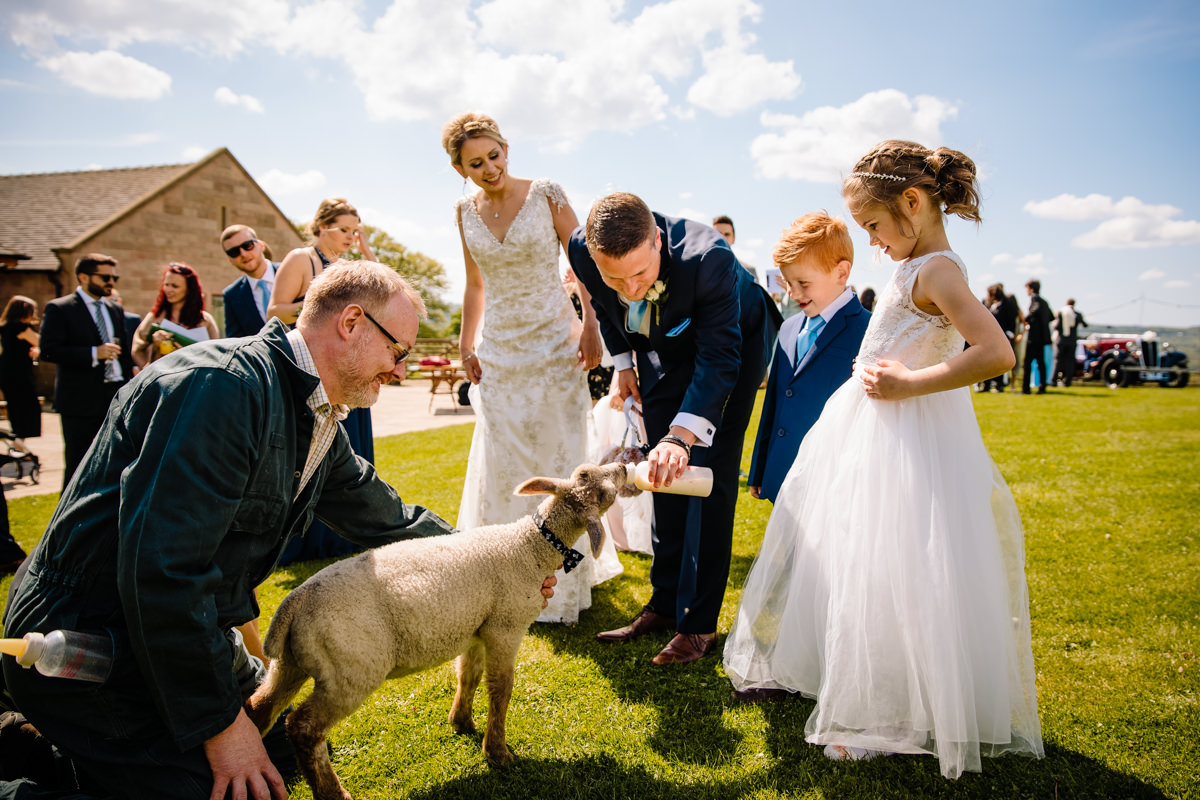 Featured weddings at Heaton House Farm
ACCOMMODATION AT HEATON HOUSE FARM
Heaton House Farm offers luxury accommodation in their converted farm buildings. 12 onsite beautifully decorated luxury rooms are there for your guests to fall into bed after the party, including double, triple, quad and family rooms; all rooms are located in the beautifully converted farm buildings. There is also a self-catering cottage, Beech Trees Bungalow within the grounds that can be hired for family/group bookings; this consists of 3 additional rooms. And for you, a special treat; a beautiful private honeymoon suite, which is included if your wedding guests book four or more rooms.
Wake up to a hearty breakfast served in The Old Stableyard. With capacity for up to 70 of your guests. Each be served homemade food and locally sourced ingredients that make up a traditional English breakfast.
HELPFUL TIPS – HOTELS NEAR HEATON HOUSE FARM
When it comes to overnight accommodation nearby, Macclesfield and surrounding areas offer suitable accommodation. Ranging from four-star hotels and spas to upmarket pub accommodation and boutique B&B's. Plus a host of holiday lets and Airbnb properties. We have included a few accommodation options nearby:
How to find Heaton House Farm
At just a short distance from Macclesfield just off the A523, which links Derby to Manchester City Centre. For the best results do not use the postcode. If you type in 'Heaton House Farm' into Google Maps, this will bring you directly to the car park. Moreover, several local bus routes are available, the closest bus stop just a 10-minute walk away.
One of the best premier venues in the North West
Heaton House Farm is an exceptional family run wedding venue. Moreover, their team are experienced, professional and friendly, choosing them will be placing your wedding in very safe hands. The most fun thing about planning a wedding is that you get to visit beautiful venues in stunning locations. So, go on, take a look!
And when you've found that perfect Cheshire wedding venue, you'll be looking for the perfect Cheshire wedding photographers.
Feel free to give us a shout. We'd love to hear about your wedding plans.
Have a look at our FAQ's for more information and how we work by looking at our style page and can find out more about us and how we work.