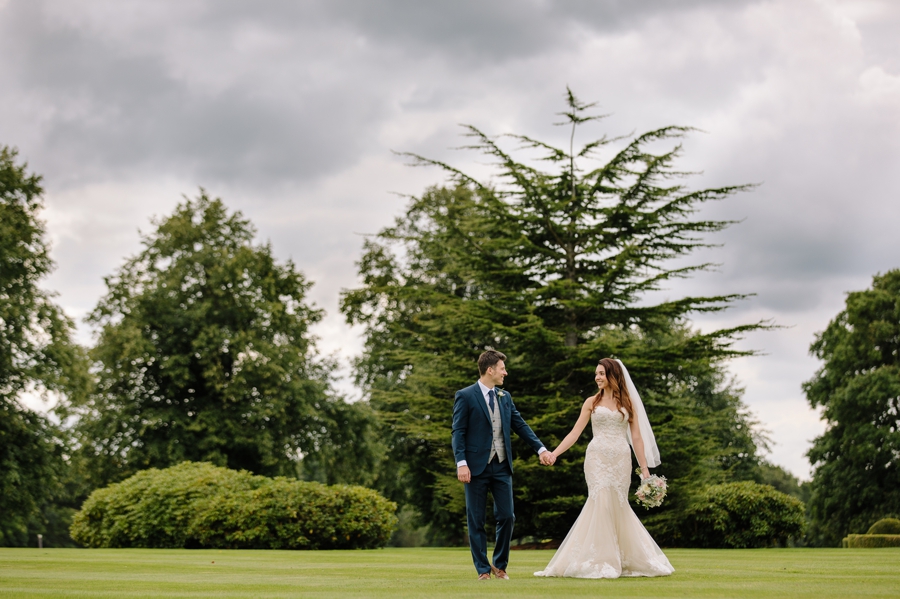 A wedding at Merrydale Manor
As a Merrydale Manor wedding photographer, we absolutely love photographing weddings at the absolutely stunning Merrydale Manor set in the heart of the gorgeous Cheshire countryside.
This was our first opportunity to photograph a wedding at Merrydale Manor, and we absolutely loved it. Lisa and Darren couldn't have chosen a better venue for their September wedding. Set in the heart of the Cheshire countryside Merrydale Manor's wow factor hits you as you enter the impressive gates, down the sweeping drive and through the most tranquil and picturesque grounds. And that's before you've even stepped inside! You really are spoilt for choice when shooting wedding photography at Merrydale Manor.
The wedding day…
We arrived early to capture some lovely shots of the venue and grounds and get those all-important last minutes shots of Lisa and Darren as they made their final preparations.
Lisa looked stunning in a lace detail fitted bodice dress with hair done by The Hair & Feather Company.
The ceremony and wedding reception…
The ceremony was held in the newly constructed opulent Merrydale Suite, decorated with floral displays by Plantology Floral Creations giving it a look of understated elegant glamour. The ceremony was performed by Adelle & Becky from Cheshire East Registrars, and Lisa's uncle played the piano.
Then Lisa, Darren and their guests enjoyed a drinks reception in the pretty courtyard garden. We feel we must mention drinks, the tastefully advertised offers of French martini, prosecco or Peroni meant that all tastes were catered for and singer Steve Michaels thoroughly entertained everybody.
We then took the opportunity to quickly whisk Lisa and Darren away from a few portrait shots taken around the magnificent grounds of Merrydale Manor before returning them to their happy guests.
It's always lovely to catch up with other professionals in the wedding business, which was definitely the case with toastmaster Ken. Who after ensuring Lisa and Darren were received with rapturous applause made sure everybody was happy and entertained during the sumptuous wedding breakfast (provided by those talented chefs at Barrett's caterers)
After the meal, with guests happily mingling, we took Lisa and Darren outside to get some exquisite sunset shots. Our final portrait shots of the day.
It was then back inside for the evening reception and a romantic first dance followed by a disco with DJ Any Murphy at the decks, ensuring everybody was on the dancefloor. And it was the image of Lisa and Darren on the dancefloor, surrounded by their family and friends all with beaming smiles that seemed the perfect shot to close with.
A lovely stylish family wedding full of love and laughter. Congratulations to Lisa and Darren for getting married and allowing us to tell the story of their day.
Here are some of our Favourite images from the day…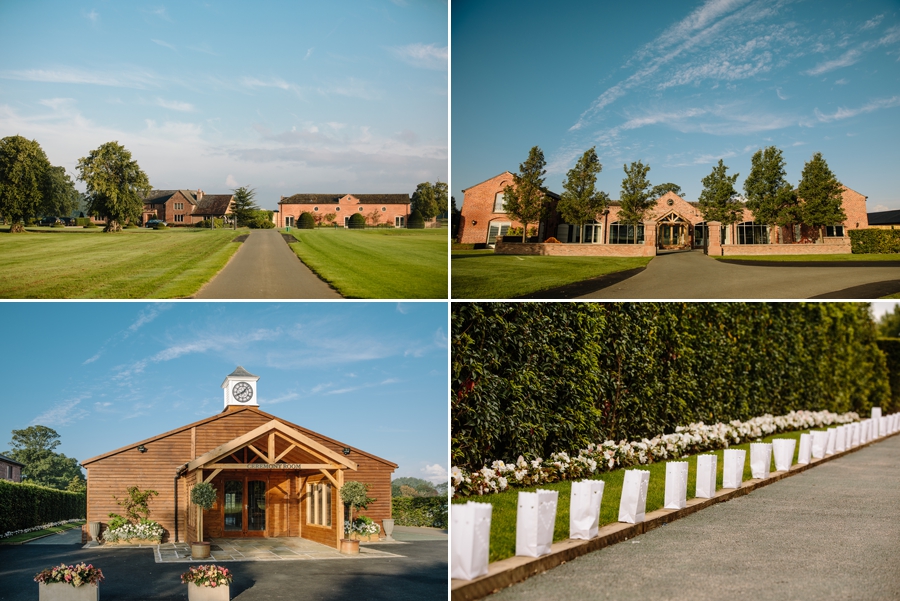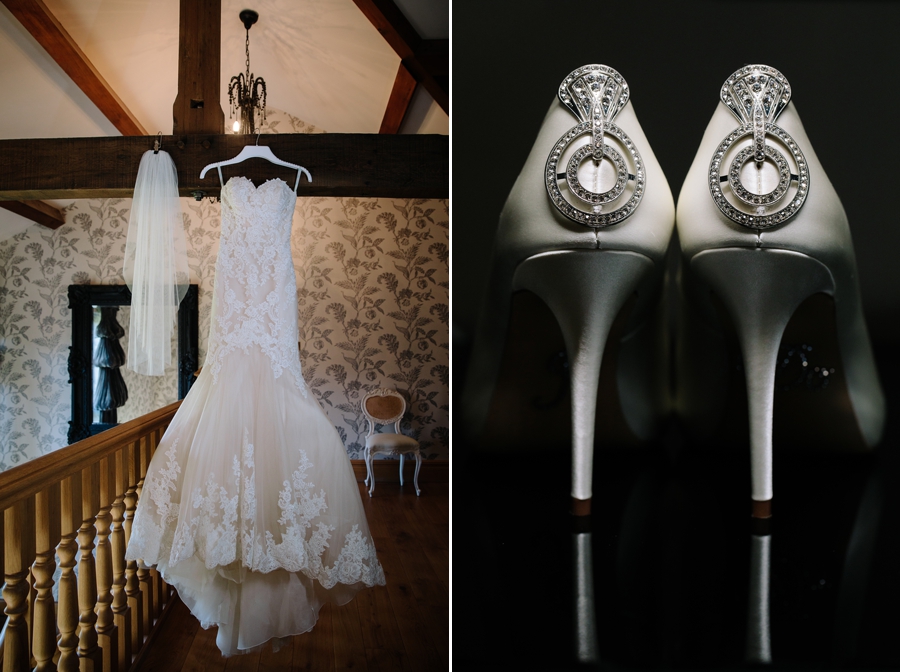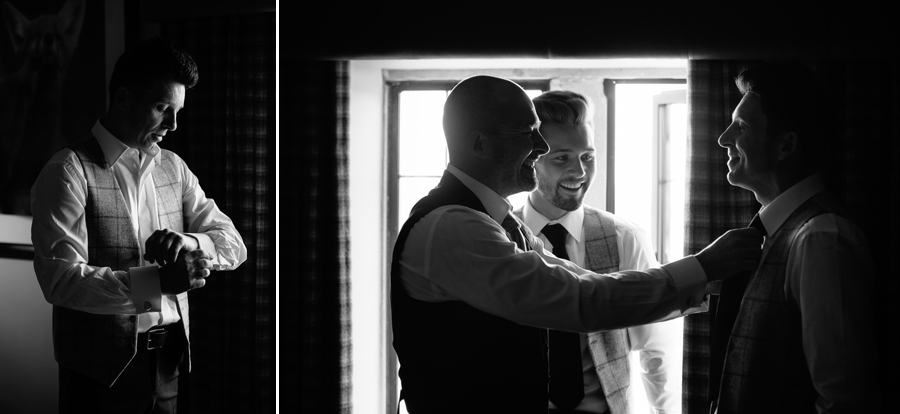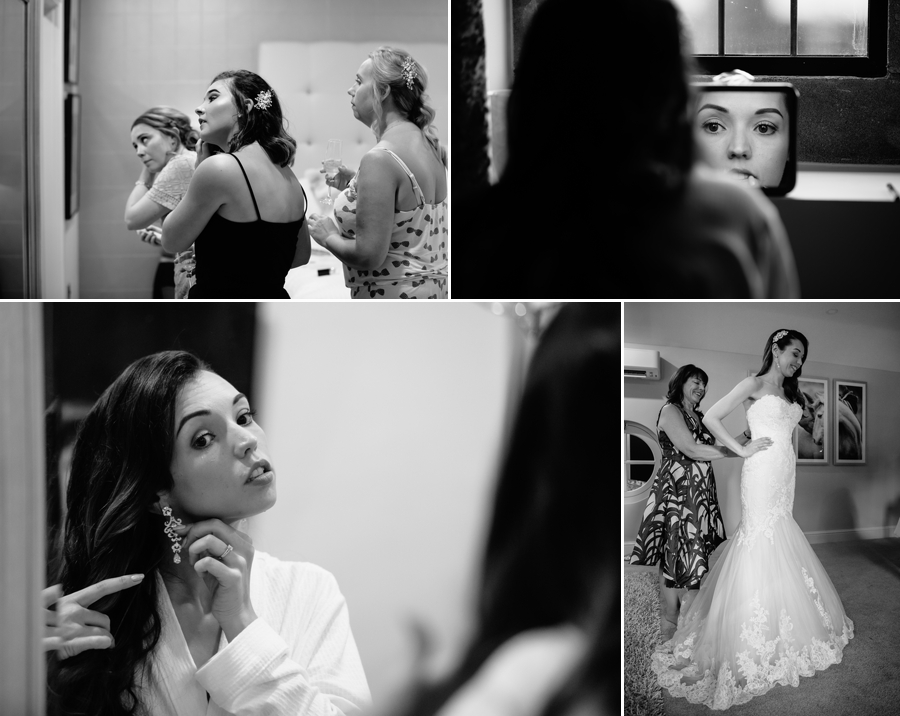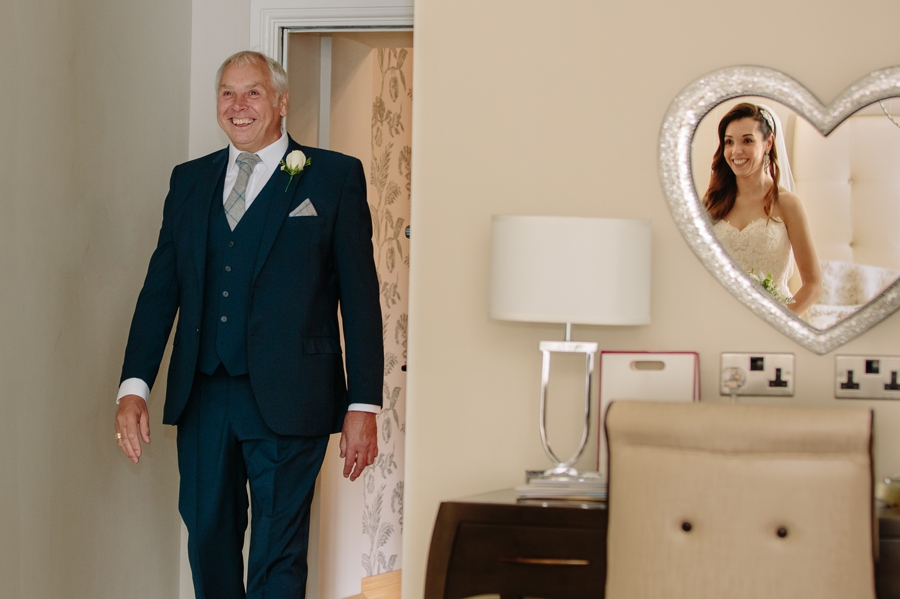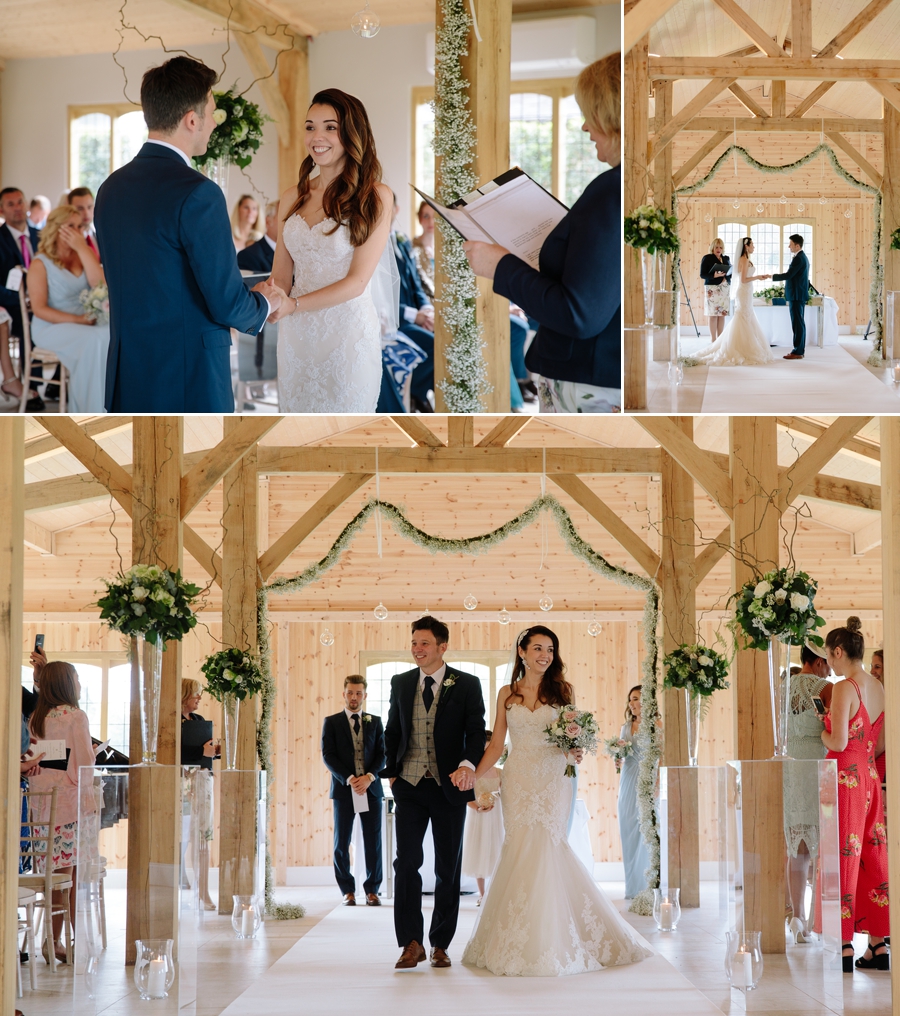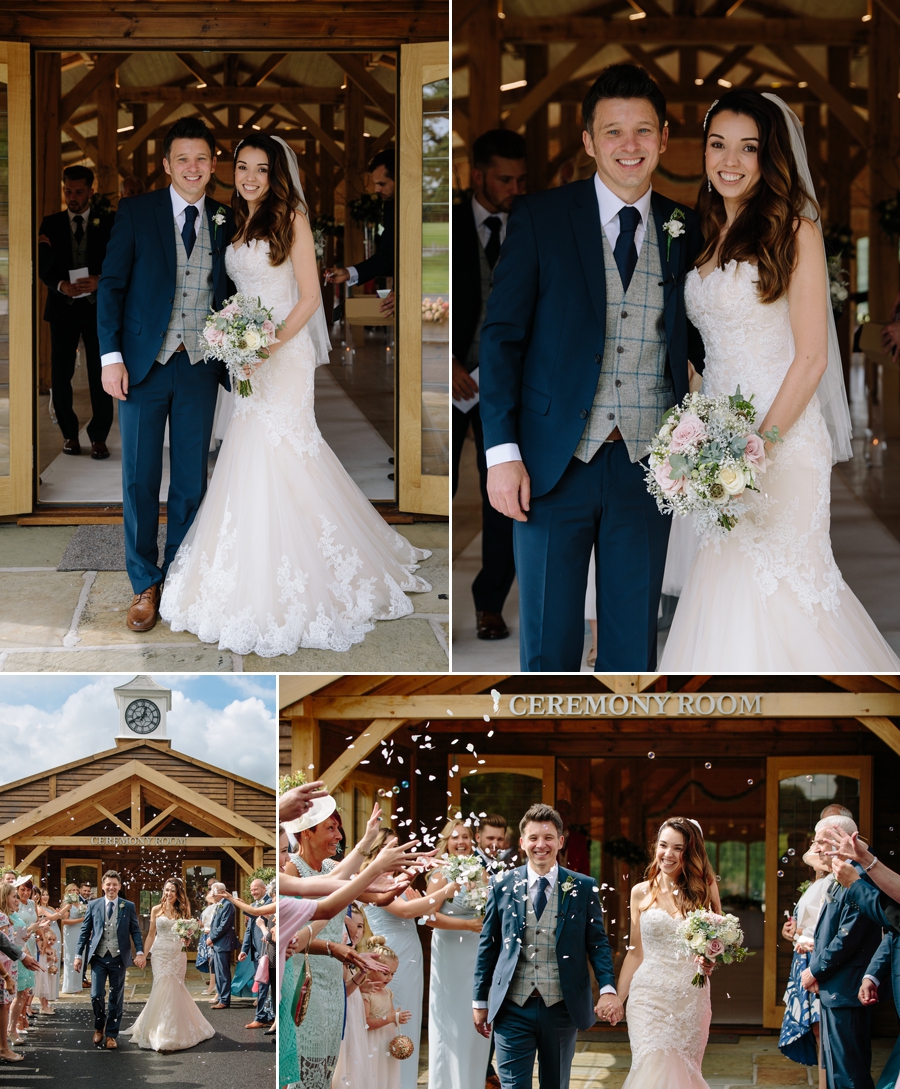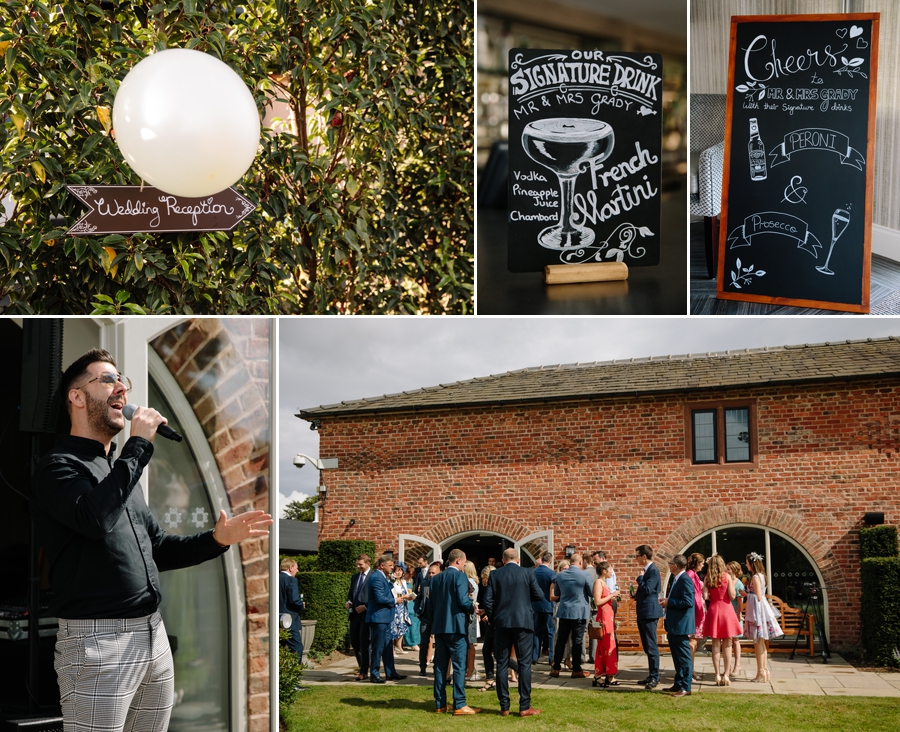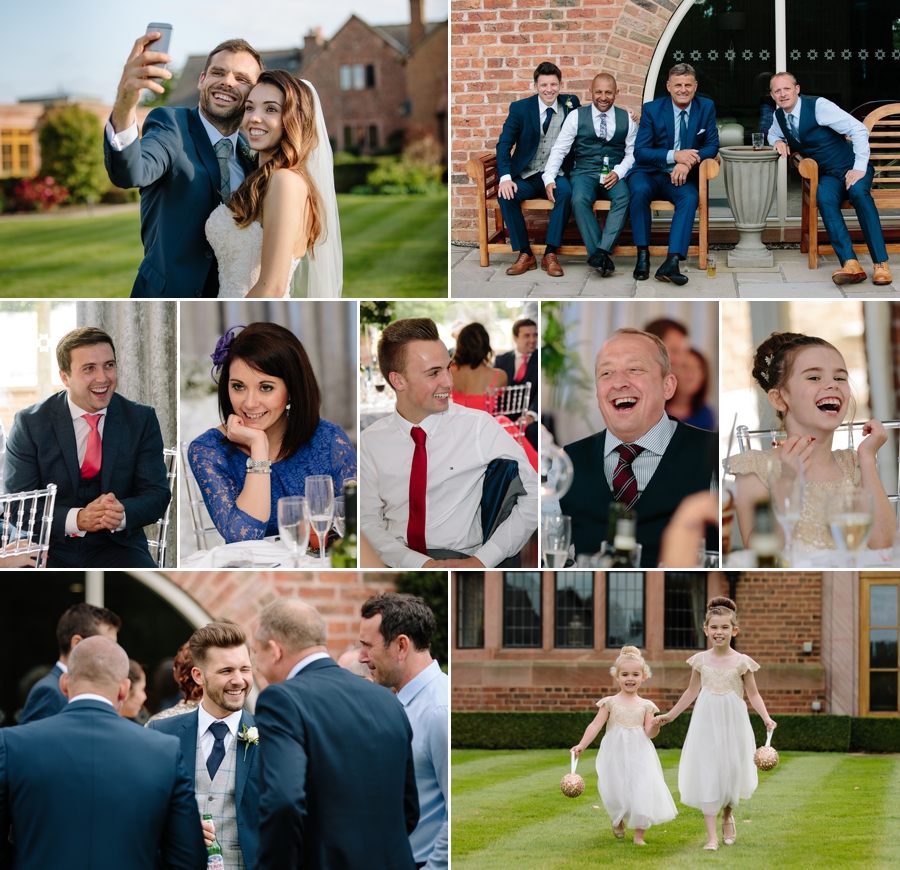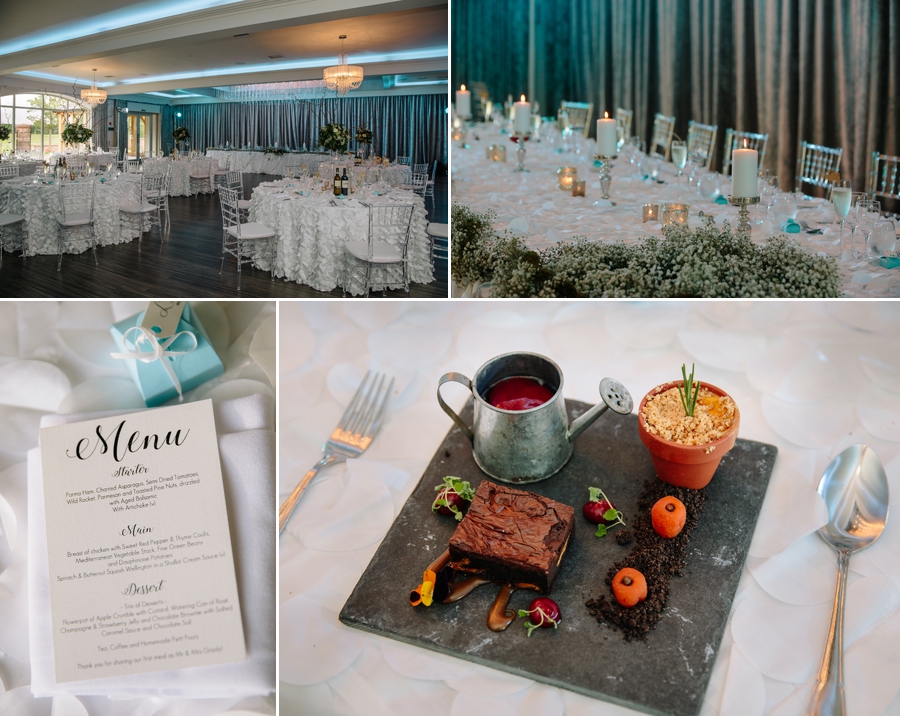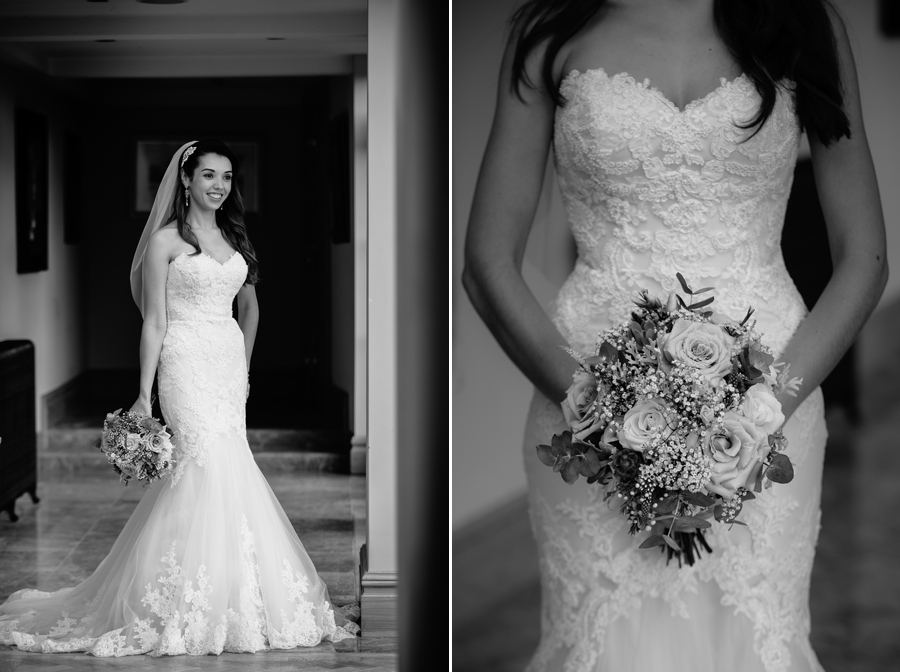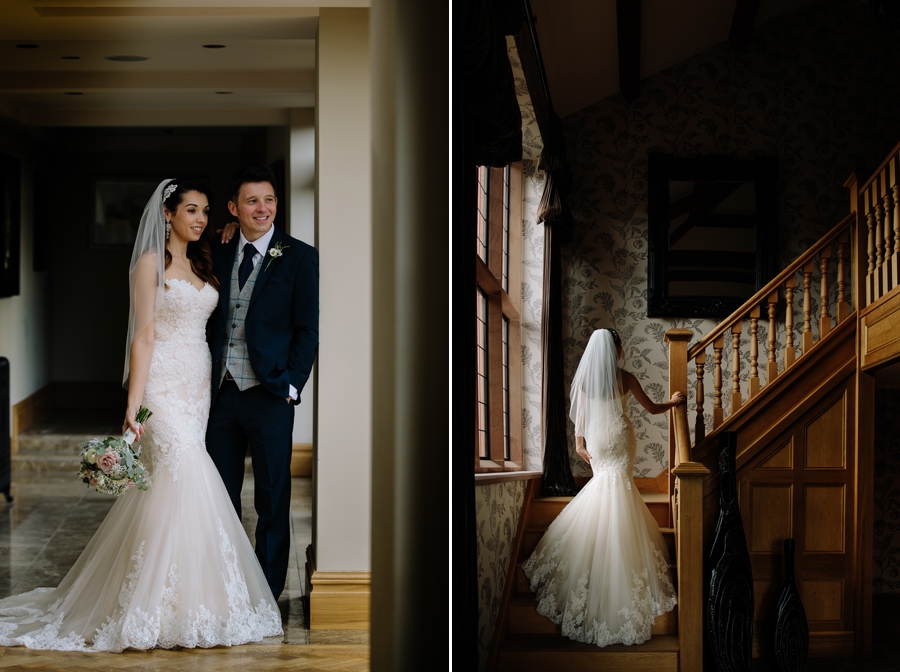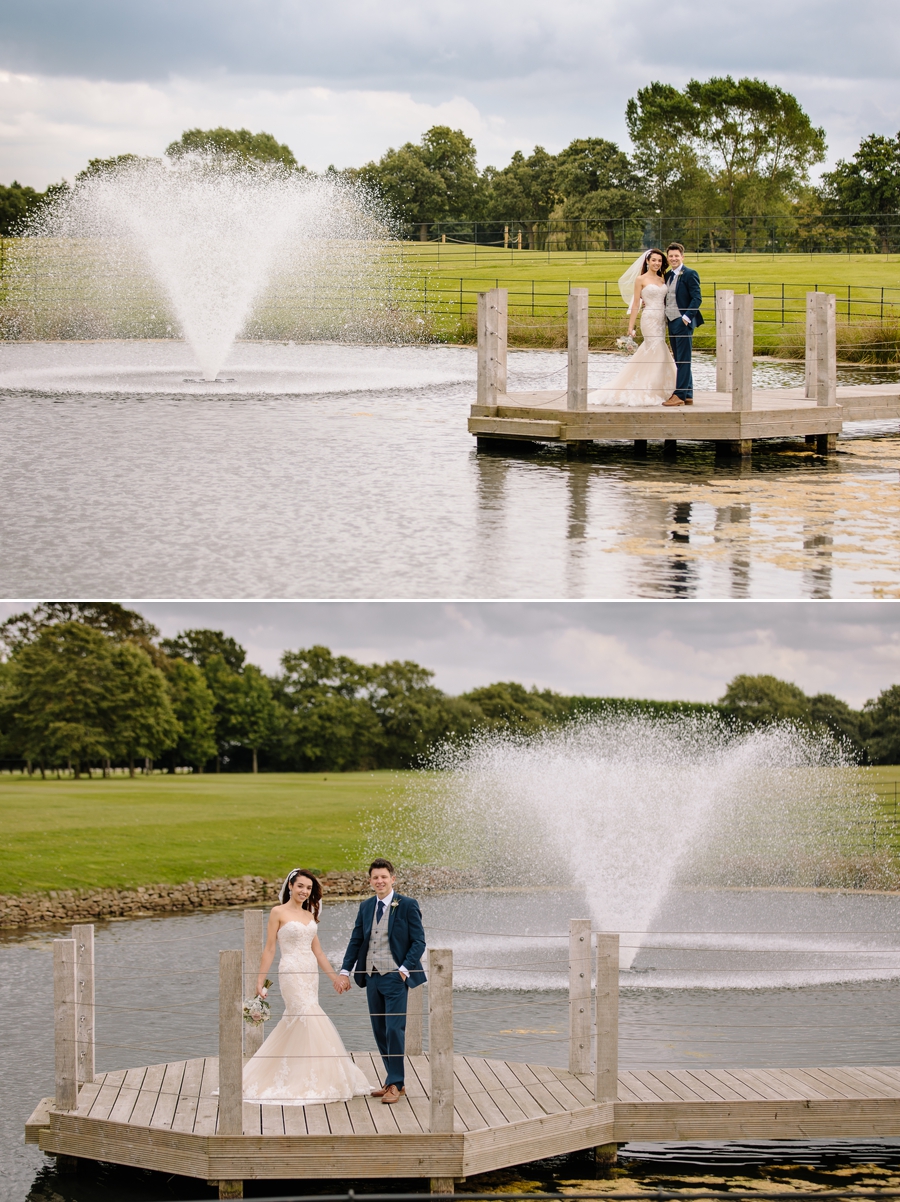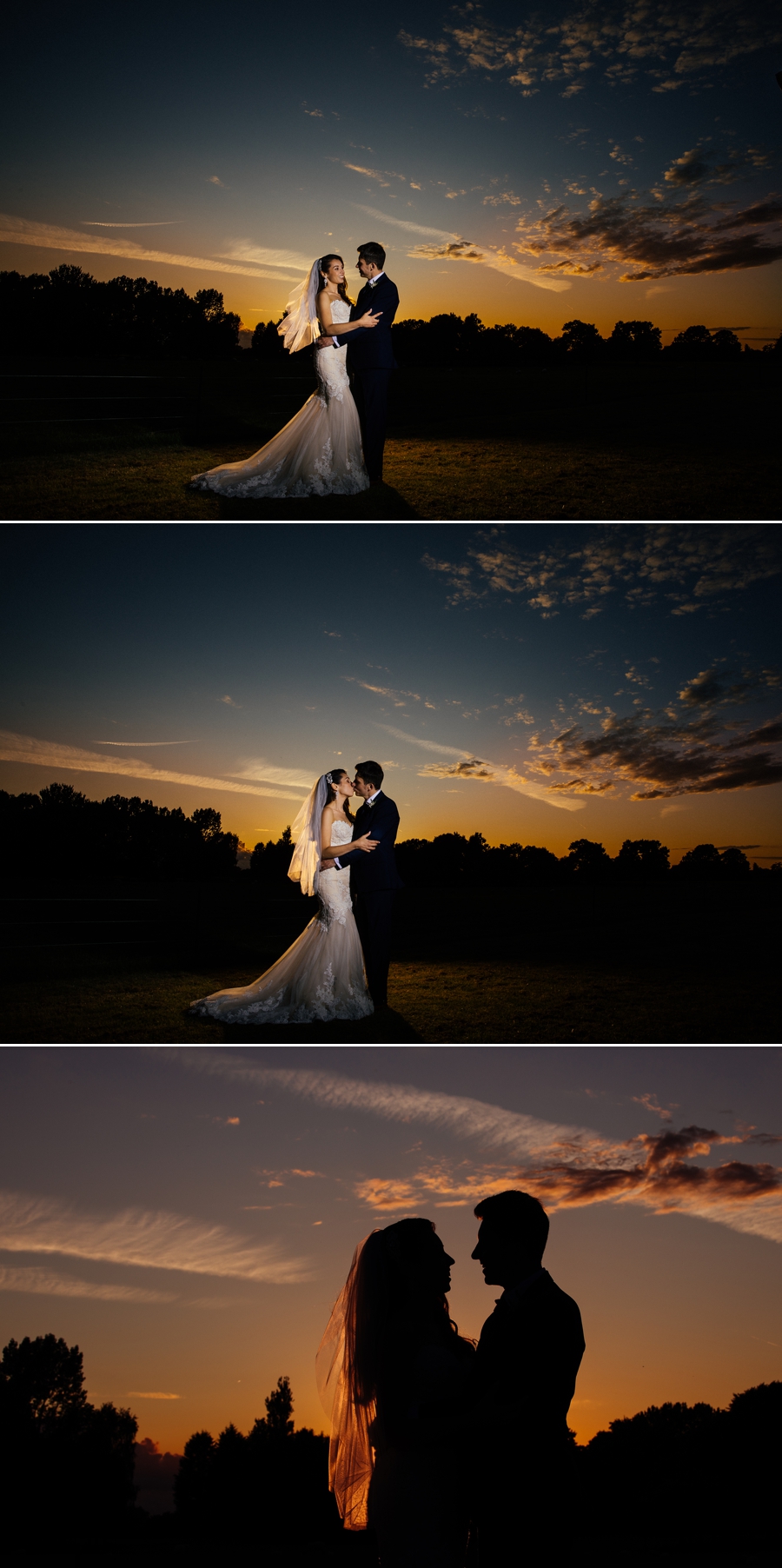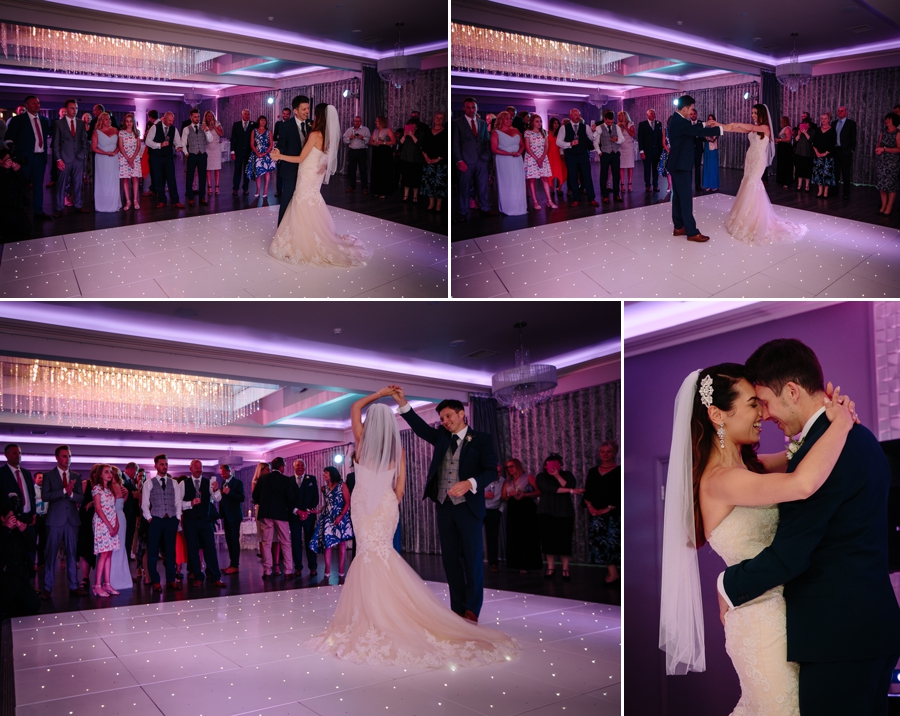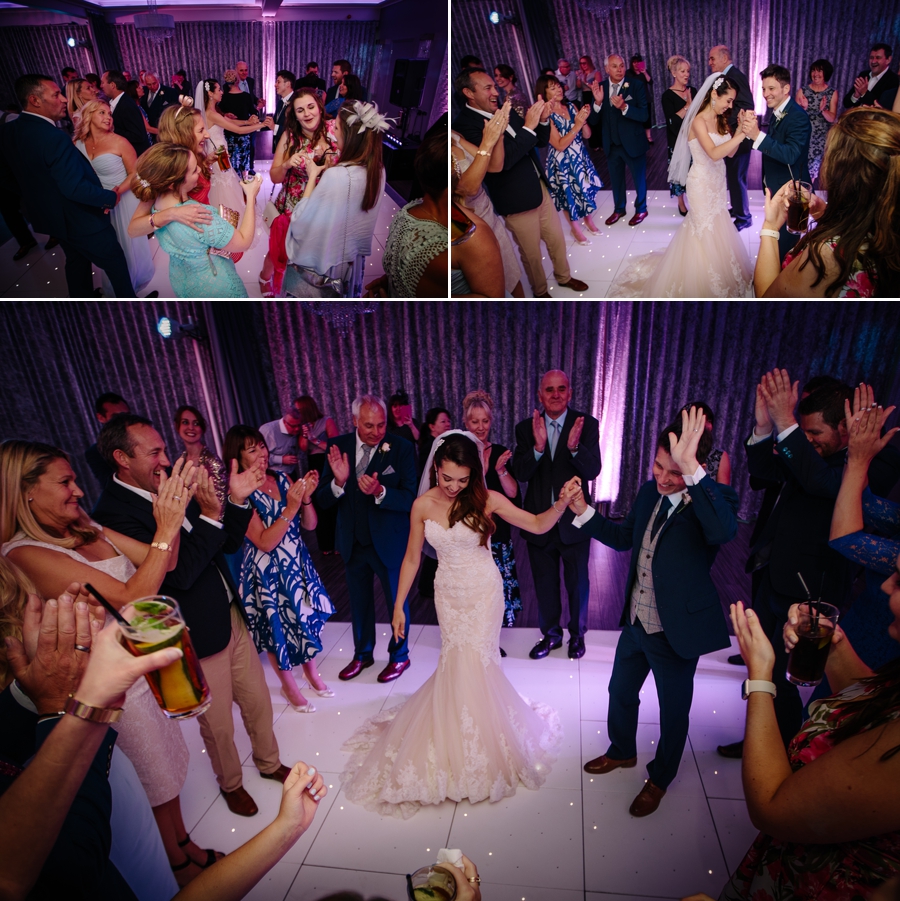 A selection of our other weddings from this venue can be viewed over on our Merrydale Manor wedding portfolio.
And not forgetting:
Flowers by: Plantology Floral Creations www.plantologyflorist.co.uk
Hair by: The Hair and Feather Company
Caterers: Barretts Caterers www.barrettseventcaterers.com
Videographer – Manchester Wedding Film Co www.weddingvideographymanchester.co.uk
Large Love Letter lights: Luminate Events www.luminate-events.co.uk