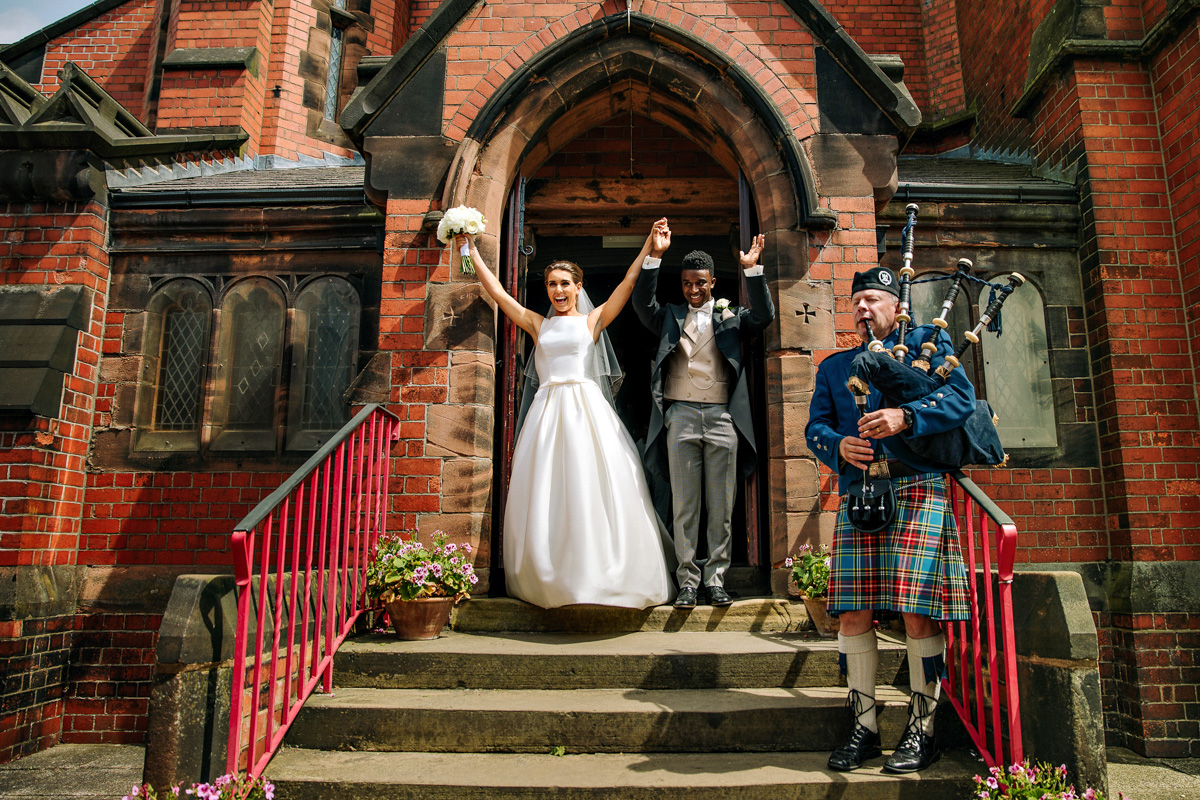 No testimonials were found.
A Google User
We can only praise the service we received from SMH photography, run by Steve and Sandra. They were extremely professional yet personal throughout the entire process. Both Steve and Sandra are clearly highly skilled as photographers; our wedding pictures could not be more perfect (they especially managed to capture the stunning colors of the sunset and countryside, as well as delicately directing us to ensure that they obtained the best pictures of my wife and myself).
Steve and Sandra blended in perfectly with our day; while never being too intrusive, they were always willing to go beyond the role of photographers by helping with things such as button holes (Which none of the ushers knew how to do). Their calming influence was also very welcome for all those in the wedding party.
Both before and following the wedding we were well informed by Steve and Sandra, they were always trying to tailor things to exactly what we wanted. They ensured that we met in their studio for a pre-wedding shoot to get used to having our pictures taken, and at the venue itself to discuss where and when we would like photos. In addition, they were very prompt in making sure our wedding album was all ready and received in time for Christmas.
We could not rate SMH Photography more highly; there is no way we can think that they could improve their service and would not hesitate to recommend them to anyone planning a wedding. Thank you Steve and Sandra.
A Google User
Having reached an age where I thought it might be sensible to get some photos before deterioration completely sets in, I had to find someone who could put me at my ease to get some reasonable shots.
I am not comfortable being photographed at any time!
I couldn't have chosen any better - Steve and Sandra you are a brilliant team!
Not only did you put me at ease but you made the photo shoot FUN! GREAT FUN!!
Just to complete the wonderful experience I now have some of the best photographs ever taken of me.
I am thrilled, my family are thrilled...
You have done a fantastic job.
Thank you so much.
Valerie Ross a delighted client.
A Google User
Steve and Sandra's wedding photography is very unique and it is for this very reason that we chose them to be our wedding photographers. They bring something to pictures that nobody else does : feeling. I got a physical response from looking at our pictures (tears of joy)
We had so many amazing pictures from our wedding that we had trouble choosing which ones we wanted in our album and to frame!
If you are looking for a traditional wedding photographer - these are not your photographers. If you are looking for modern, fresh and unique and romantic photographs, SMH is the one. They are also very good fun to work with …that's an added bonus!!
A Google User
Steve and Sandra are an amazing team! They are such a pleasure to work with, and really 'add' to the couples days. The memories that they capture are amazing! You only have to look at their blog to see the quality that you will get for your money - it will be the best investment you will ever make!
A Google User
From our very first meeting with Steve and Sandra we were very impressed by their professional yet friendly manner. On our wedding day they were unobtrusive, calm and fun. What Steve and Sandra provided went way beyond a service, as they ensured they captured every single precious moment. Our wedding album is amazing and it reflects the emotion and detail of the day exactly as we remember it. We have no hesitatation in recommending SMH Photography.