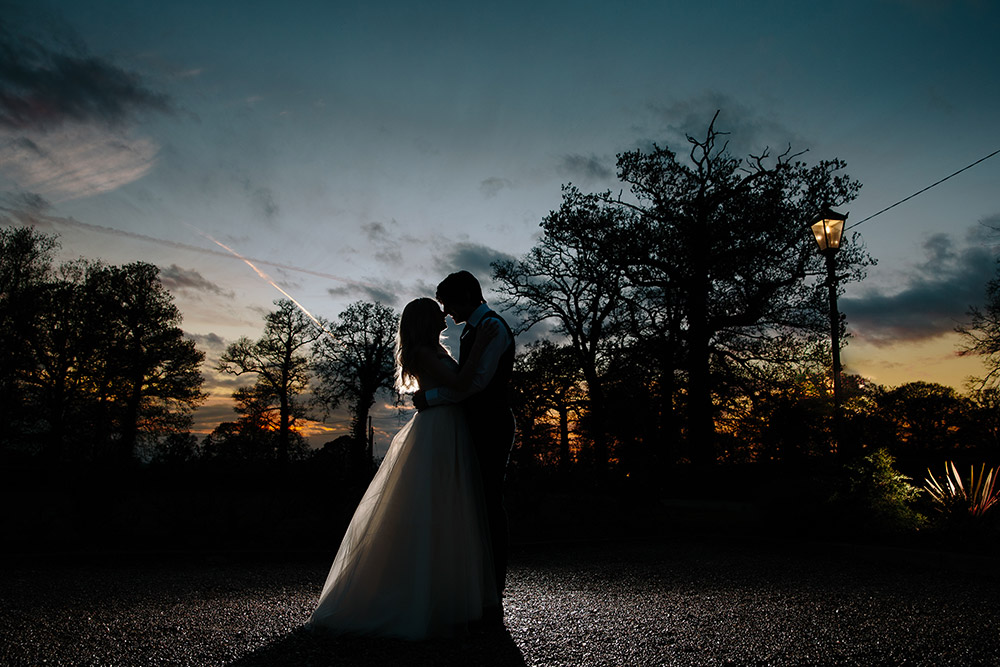 We love to photograph at Rookery Hall
We first met this great couple back in August 2012 when they were planning their Rookery Hall wedding. We chatted about what they wanted from their wedding photographers and they shared their plans and ideas for the day. From this very first meeting we knew it was going to be great and we were delighted when Alex and Zoe asked us to be their Rookery Hall wedding photographer and to capture their wedding for them.
Arriving at Rookery Hall on the morning of the wedding as the sun was shining, we were greeted by one of the Ushers, Craig, who had volunteered himself to video this special day for Alex and Zoe and after chatting with him about the arrangements for the day we made our way to join Zoe and the bridesmaids for the bridal preparations.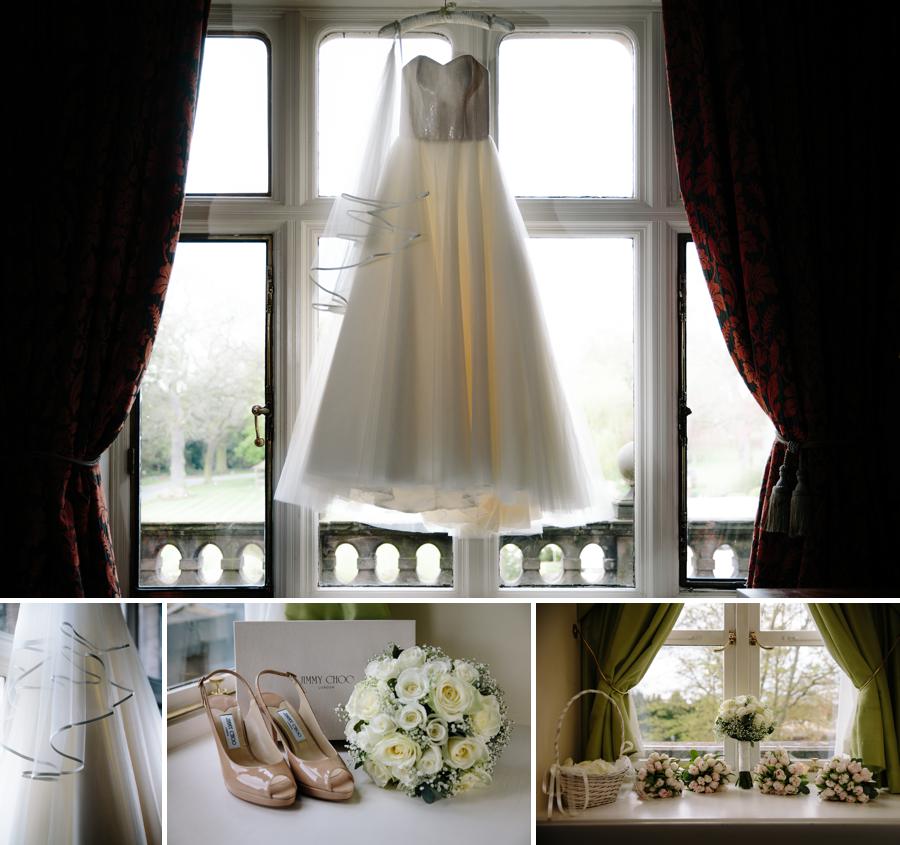 Zoe was accompanied in her room by her Maid of Honour, Rachael, who was also her sister, her other three bridesmaids and not forgetting the beautiful flower girl; soon after they were joined by both mums so everyone could enjoy the pre-wedding buzz and occasional glass of champagne. This is such a fun part of the day where we capture all the laughter while the girls are having hair and makeup done and we are also able to capture the wedding gown and details during this time.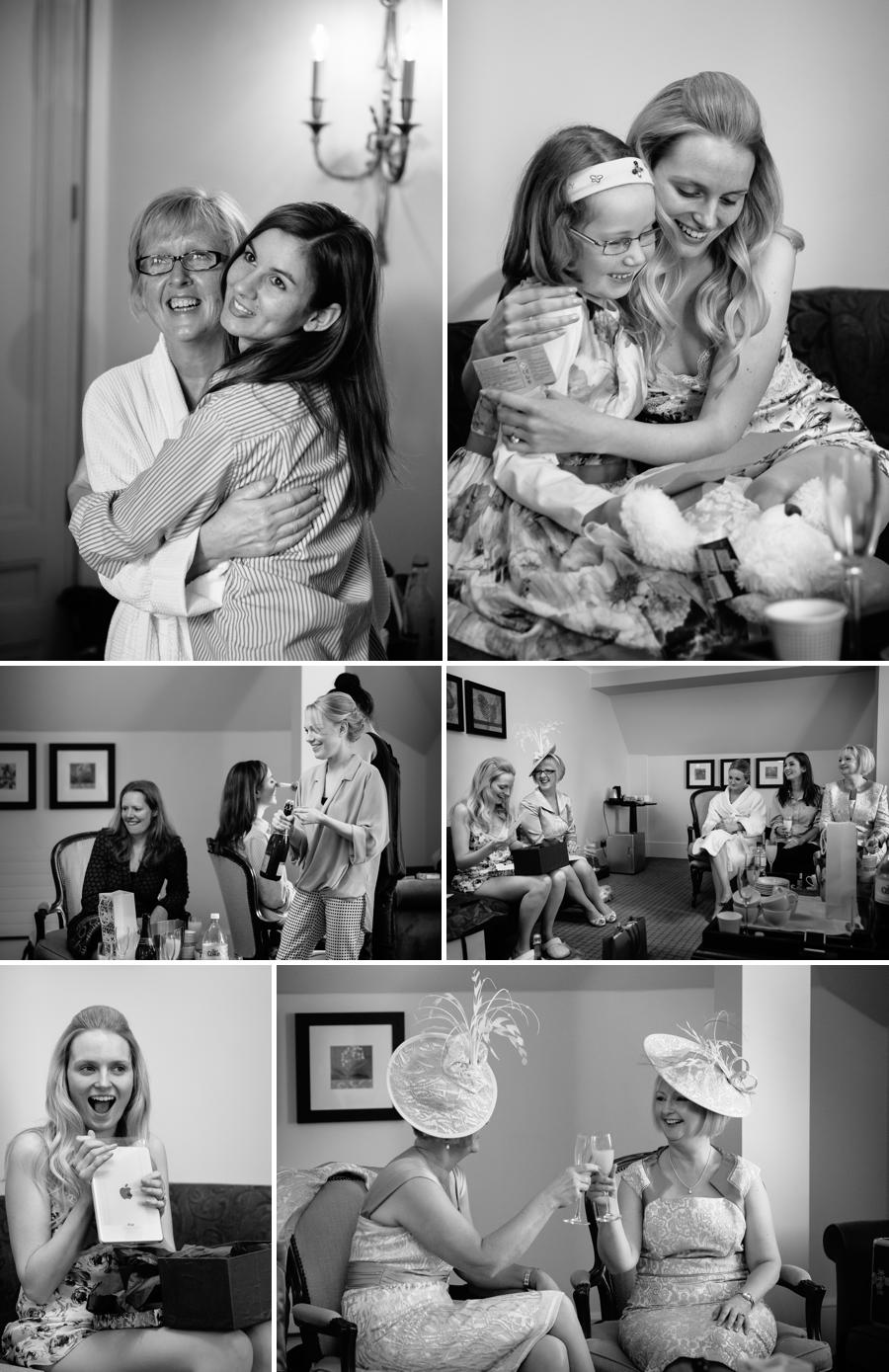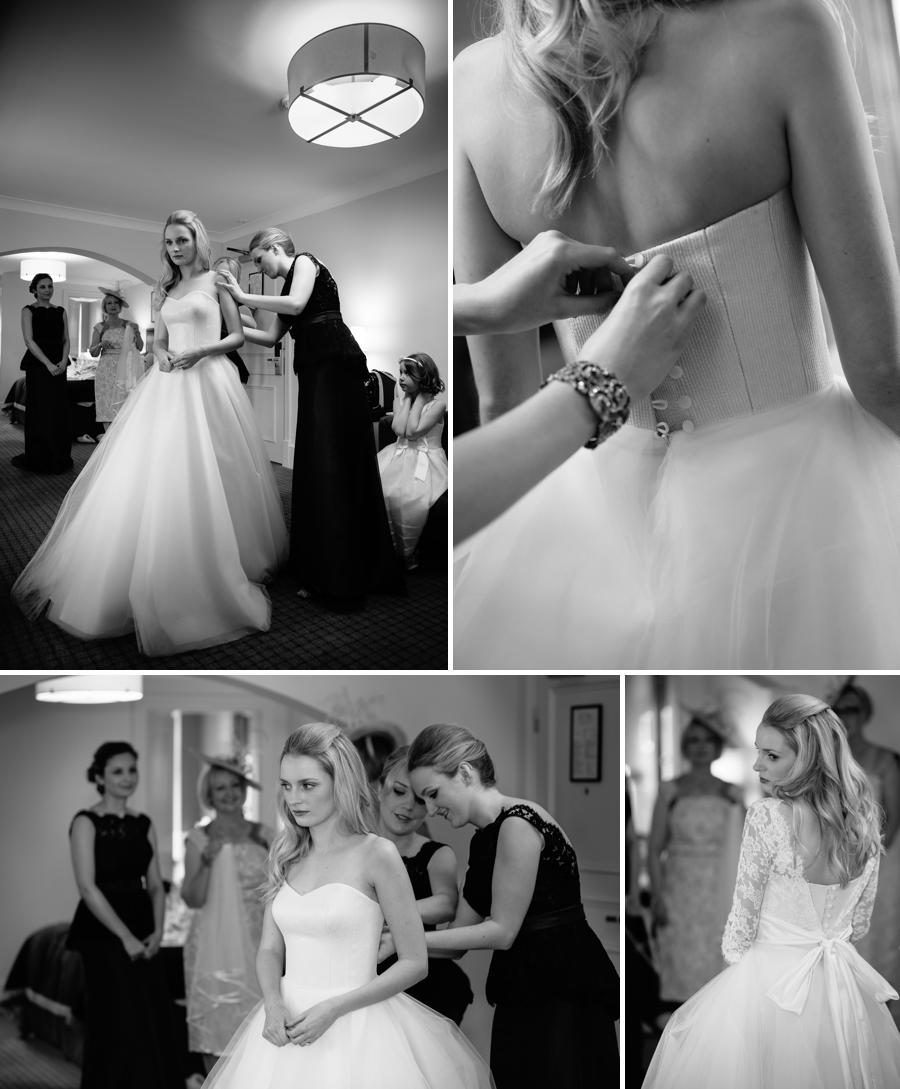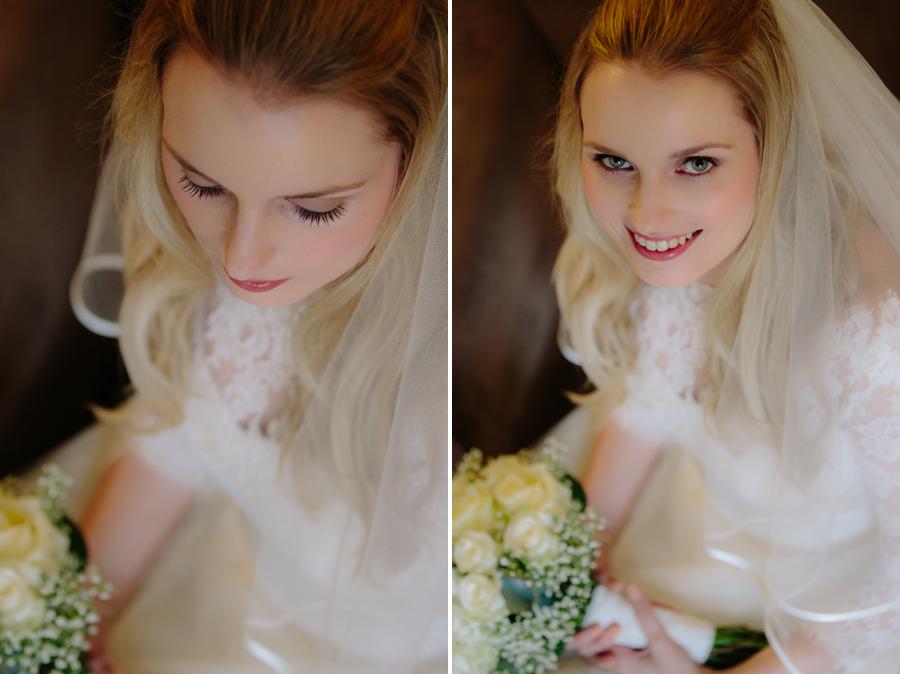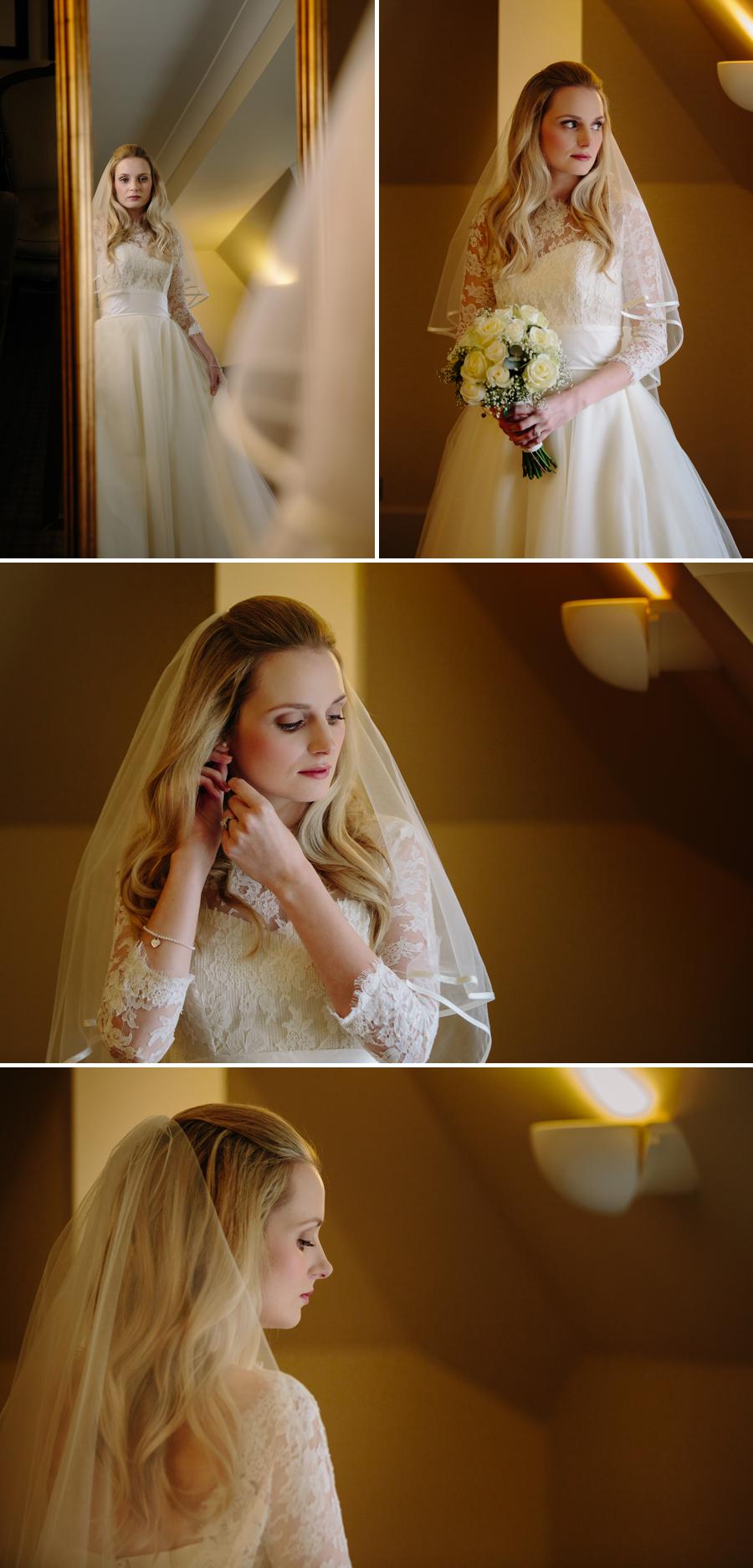 Soon after, we gave the girls a little respite and we went to join the boys in Alex's room and captured some great preparation and detail shots before they all made their way to the bar for a little pre-wedding tipple.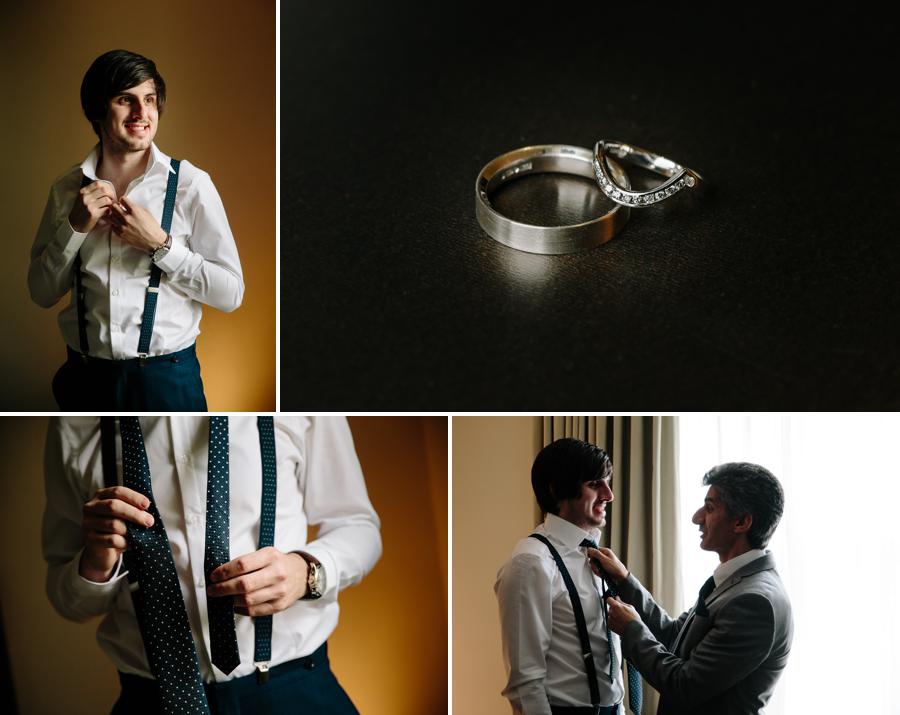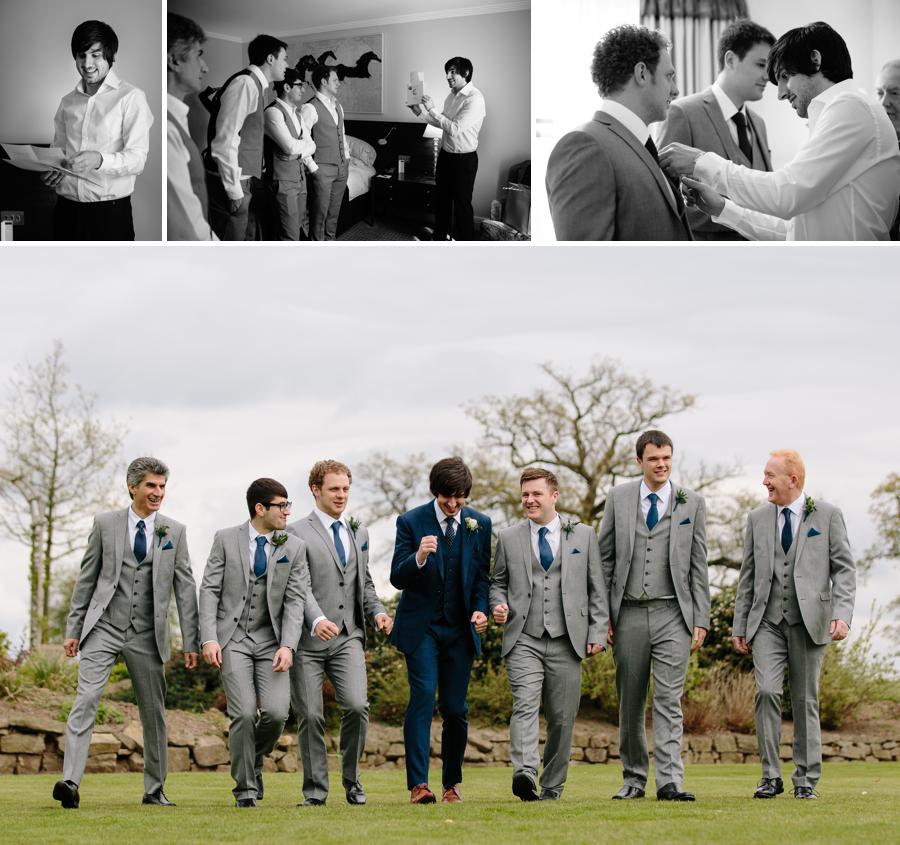 Zoe made her entrance to 'Use Somebody' by the Kings of Leon; she looked stunning and elegant as she was walked down the aisle by her extremely proud mum Kim.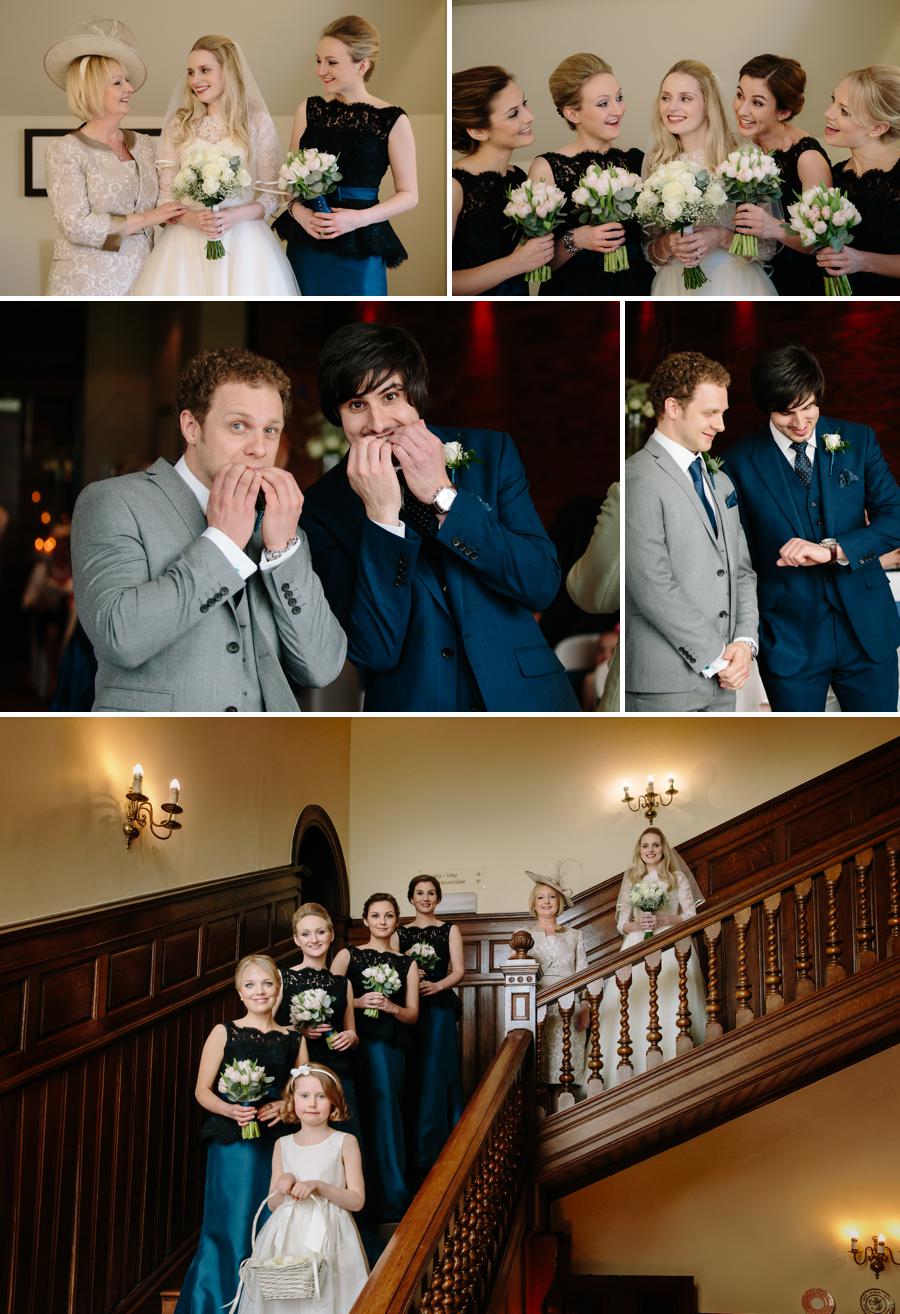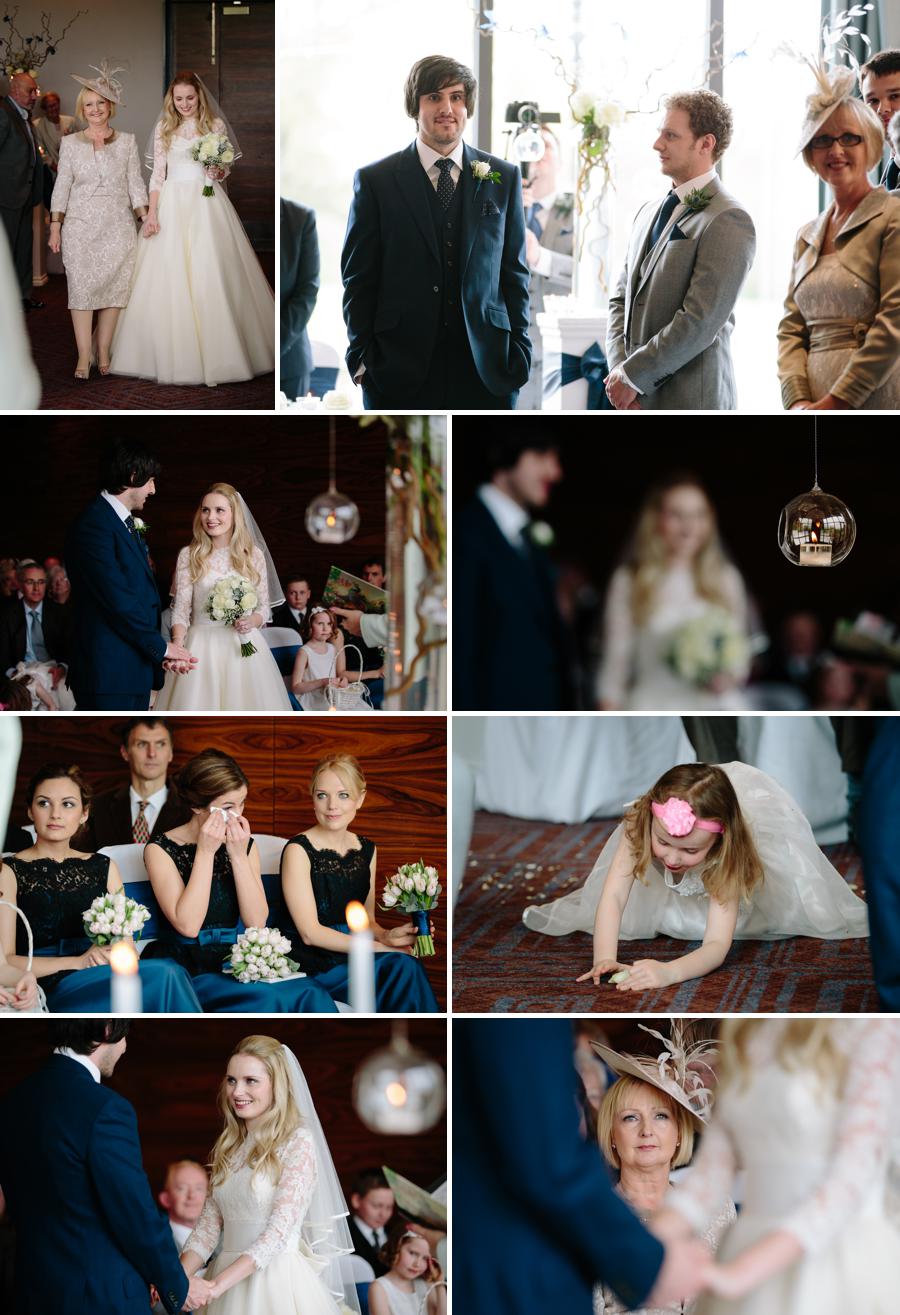 Once the ceremony had concluded the Bride and Groom signed the register to one of John Legends fantastic songs 'All of Me' giving everyone lots of photographic opportunities to capture Alex and Zoe as this memorable moment. The happy couple then led everyone out of the ceremony room to Stevie Wonder's 'For Once in My Life' and over to the main house at Rookery Hall for the drinks reception on the terrace outside overlooking the beautiful gardens – great music by the way guys 🙂
Alex & Zoe have great family and friends which always makes the groups photographs so much fun after which it was time to steal the happy couple away for their bride and groom portraits whilst allowing them some precious time together before they were asked to commence the Receiving Line into their Wedding Breakfast.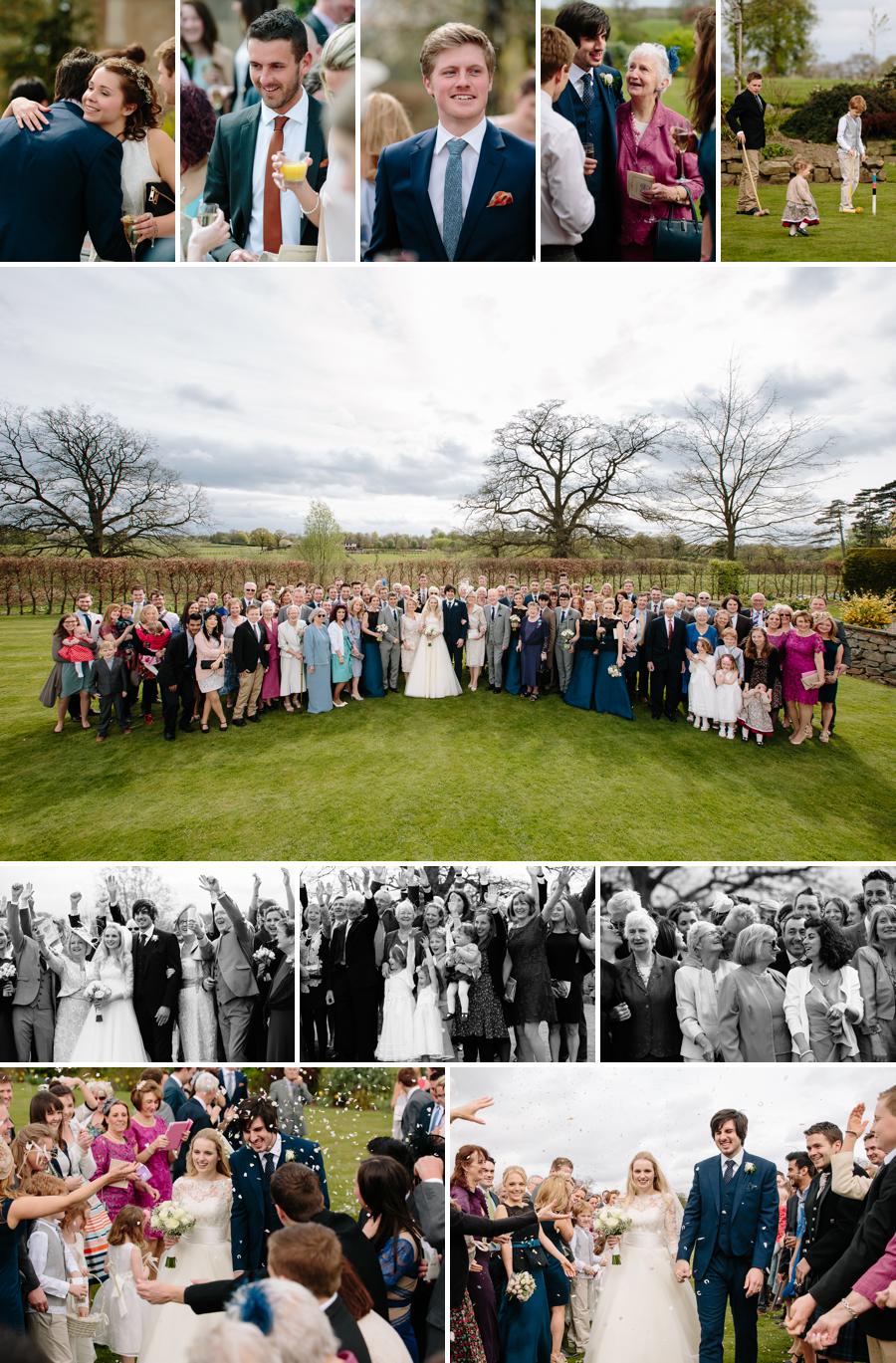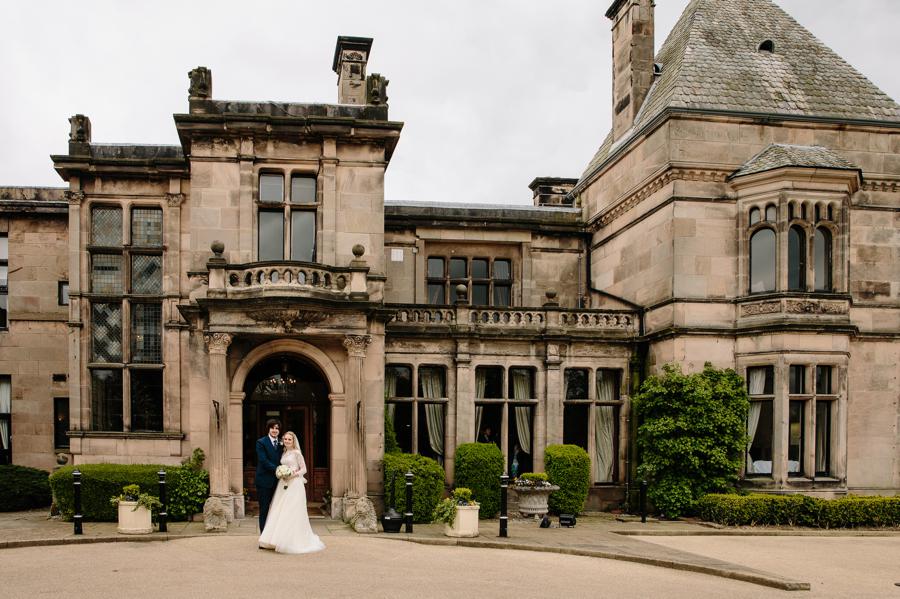 The wedding speeches were fantastic and Sam the Best Man had all the guests howling in fits of laughter. Once this part of the day had concluded all the guests made their way to the bar and to enjoy the photo booth, supplied by Booth Tube, for their entertainment which gave us a fantastic opportunity to get some great shots of guests wearing pink wigs and giant sunglasses J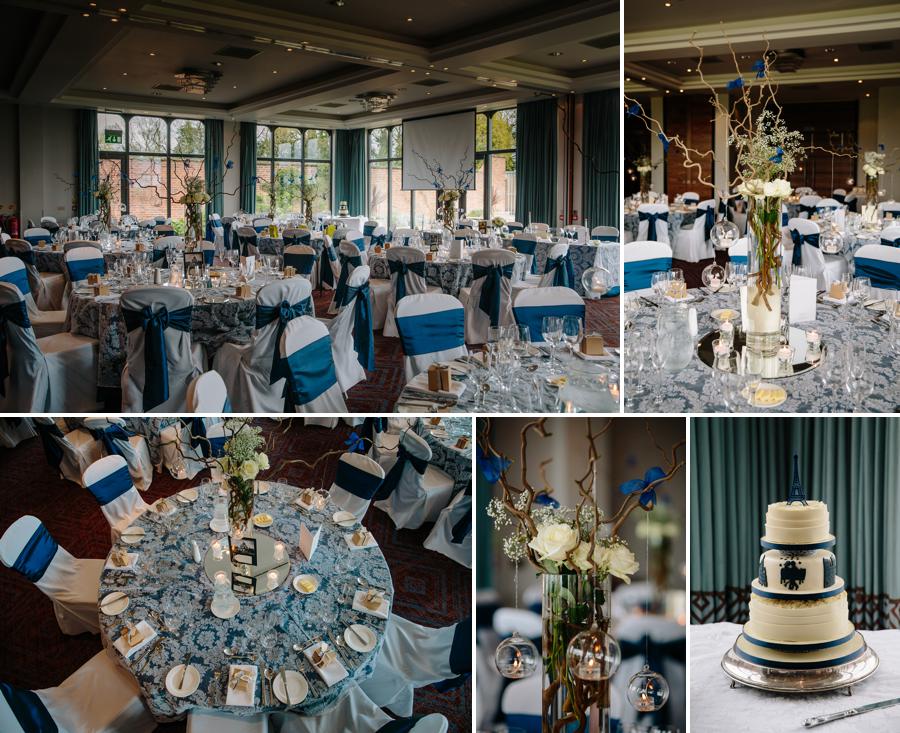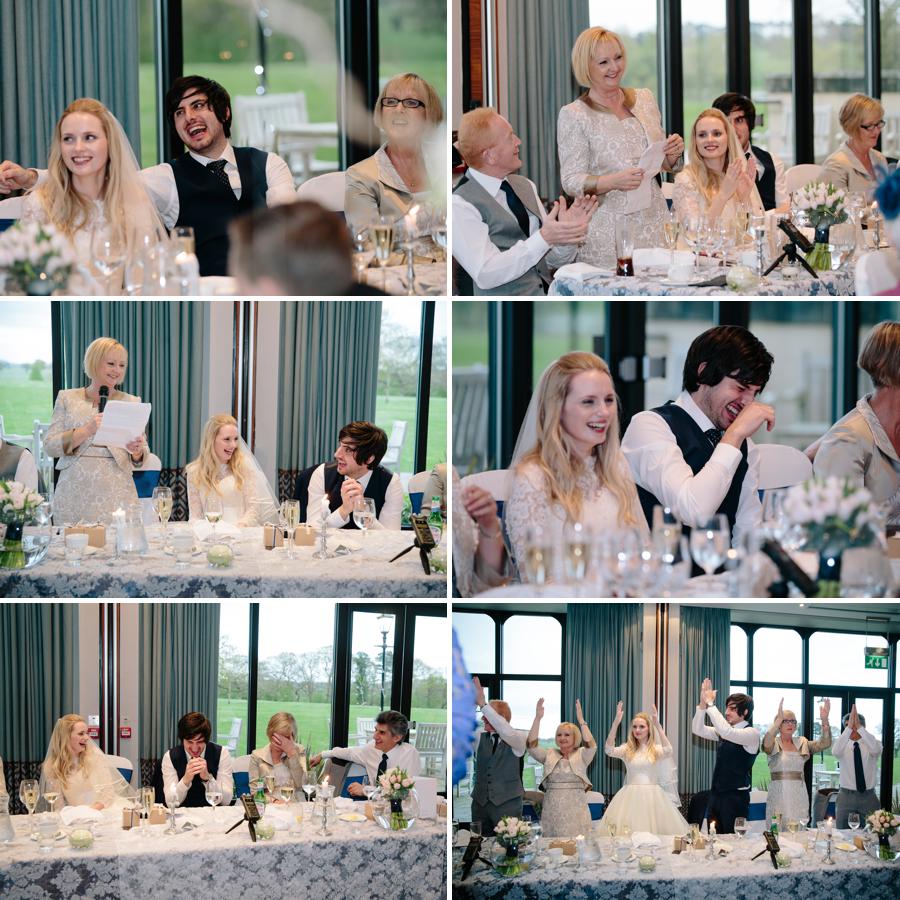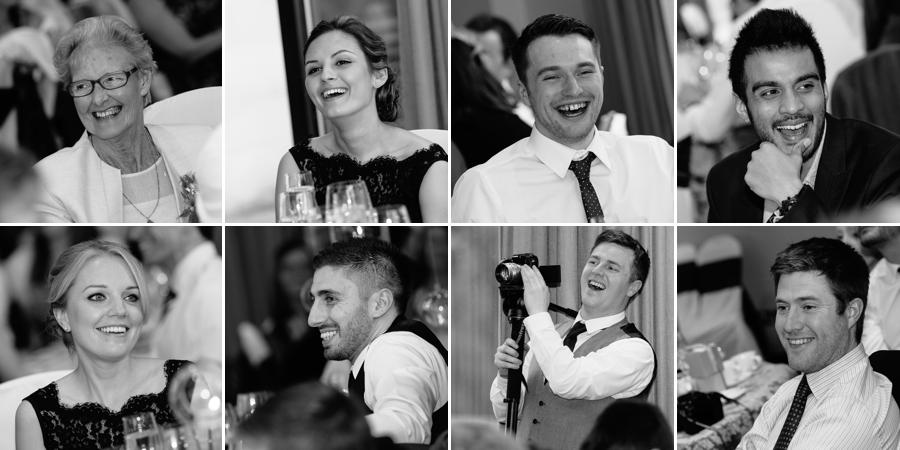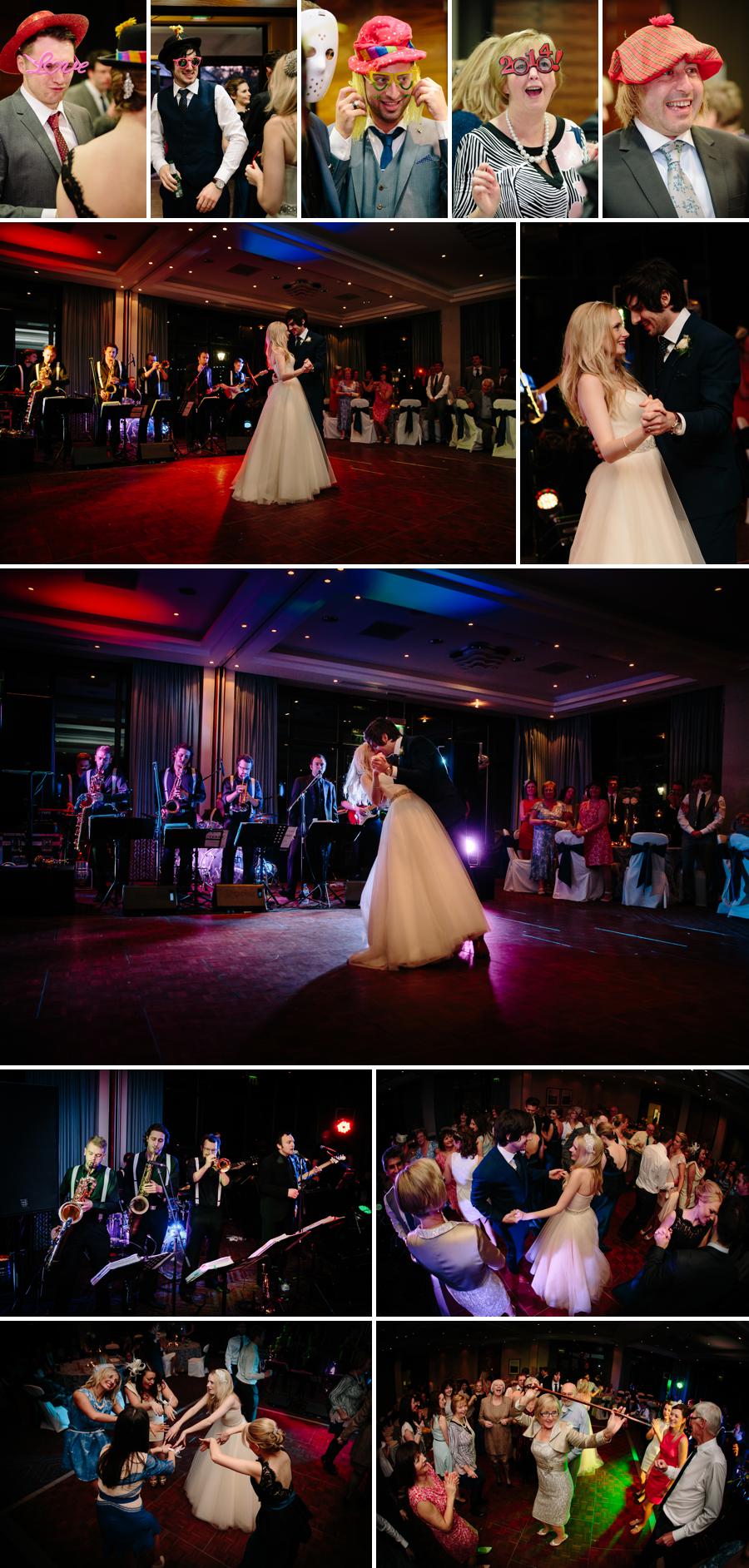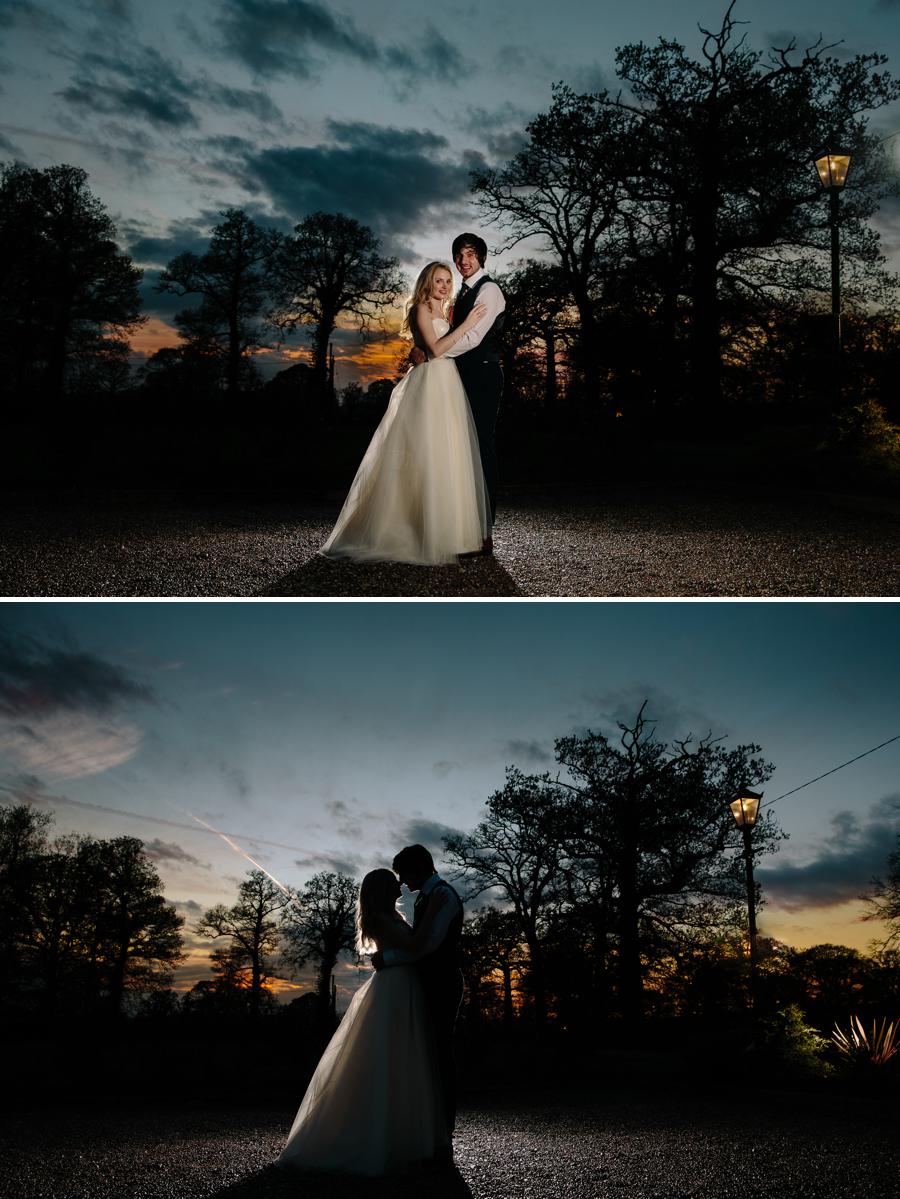 We had noticed that there was going to be a beautiful sunset and Alex and Zoe were only too happy to come with us to ensure we captured this for them as we knew this would make a beautiful and WOW end to their album.
This wonderful day drew to an end for us soon after Alex & Zoe's first dance and once the guests had joined them on the dance floor so we could capture some of the party atmosphere after which, it was time to leave everyone to enjoy the rest of their evening.
We hope you have enjoyed looking through a selection of images from Alex & Zoe's beautiful wedding.
If you are considering holding your wedding / civil ceremony or your wedding reception at Rookery Hall then please do contact us – we would love the opportunity to discuss your wedding photography requirements with you both in more detail.