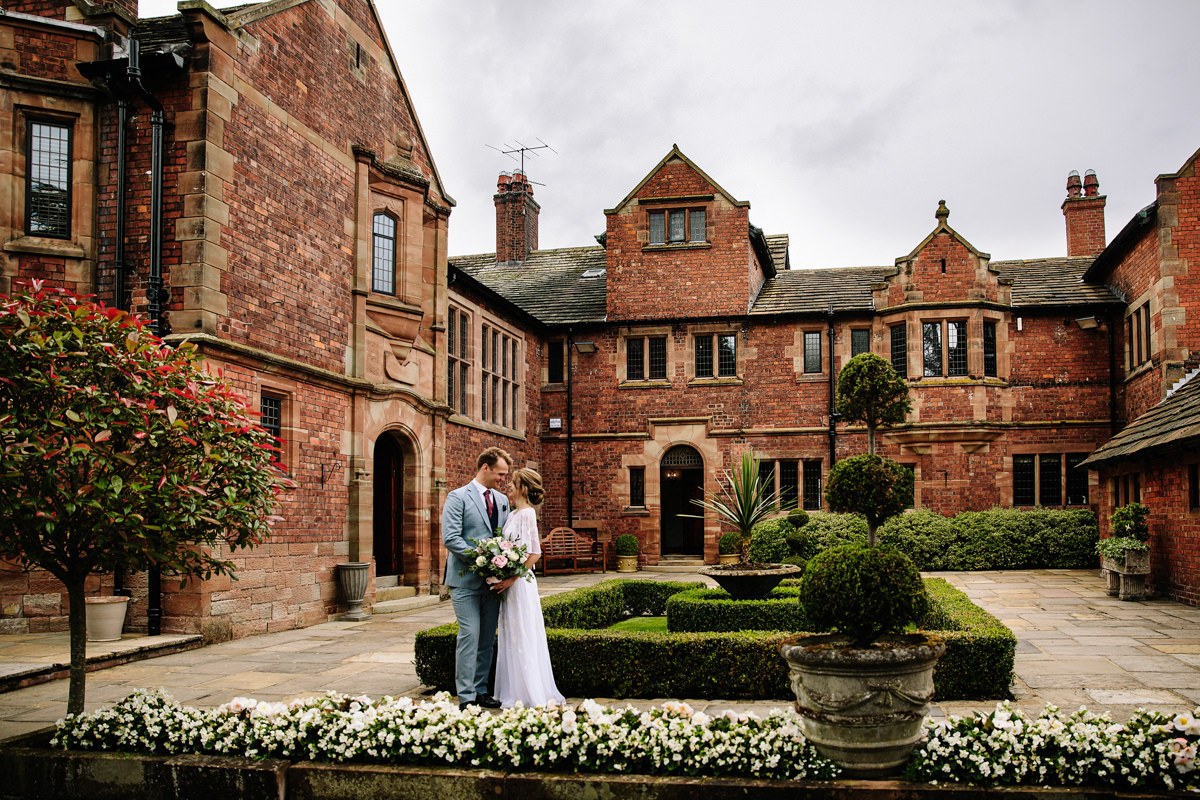 We absolutely love being able to photograph weddings at Colshaw Hall, especially being Cheshire based wedding photographers. And this was no exception with Guy and Maddie's wonderful intimate wedding ceremony filled with love and happiness.
Guy and Maddie first got in touch back in 2018 after seeing some of our wedding images on Instagram. We were thrilled when they wanted to meet and then subsequently booked with us to photograph their wedding in July 2020 at this incredible luxury wedding venue.
They were keen to have an engagement shoot before the wedding, and we were so excited to photograph this for them, especially as Maddie's parents live in the stunning Peak District. This gave us so many opportunities with incredible backdrops for their photographs. It was fantastic to see them again, and we spoke about how exciting the year ahead would-be finalising plans for their wedding. Who would have known what lay ahead for us all at the beginning of 2020!
The wedding shall go ahead!
Speaking with Guy and Maddie during the run-up to their wedding, it became apparent that, due to the pandemic, the wedding they had planned when we first met in 2018 possibly wasn't going to happen. The incredible venue team and ourselves worked with them to secure a new date in April 2021. However, imagine how excited we were when Guy and Maddie got in touch to say that they were also going ahead with an intimate ceremony on their original wedding date in July. With a celebration ceremony and reception in April 2021.
And so the excitement builds!
Their wedding day soon came around, and we arrived early to photograph some of the incredible grounds. Guy arrived soon after with his brother, the best man, so we took the opportunity to take a few photographs of them both before Maddie's arrival. The excitement was building as close family members took their seats in the beautiful Piano room ready for their intimate ceremony to begin.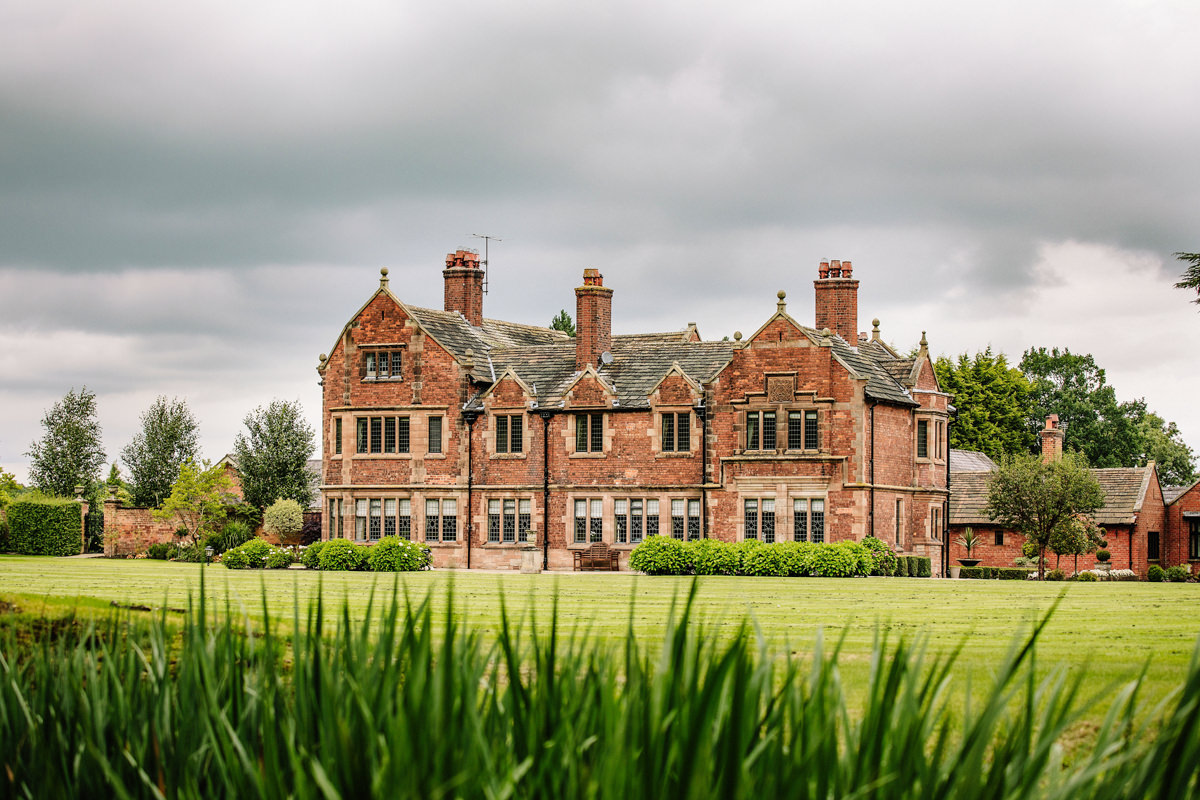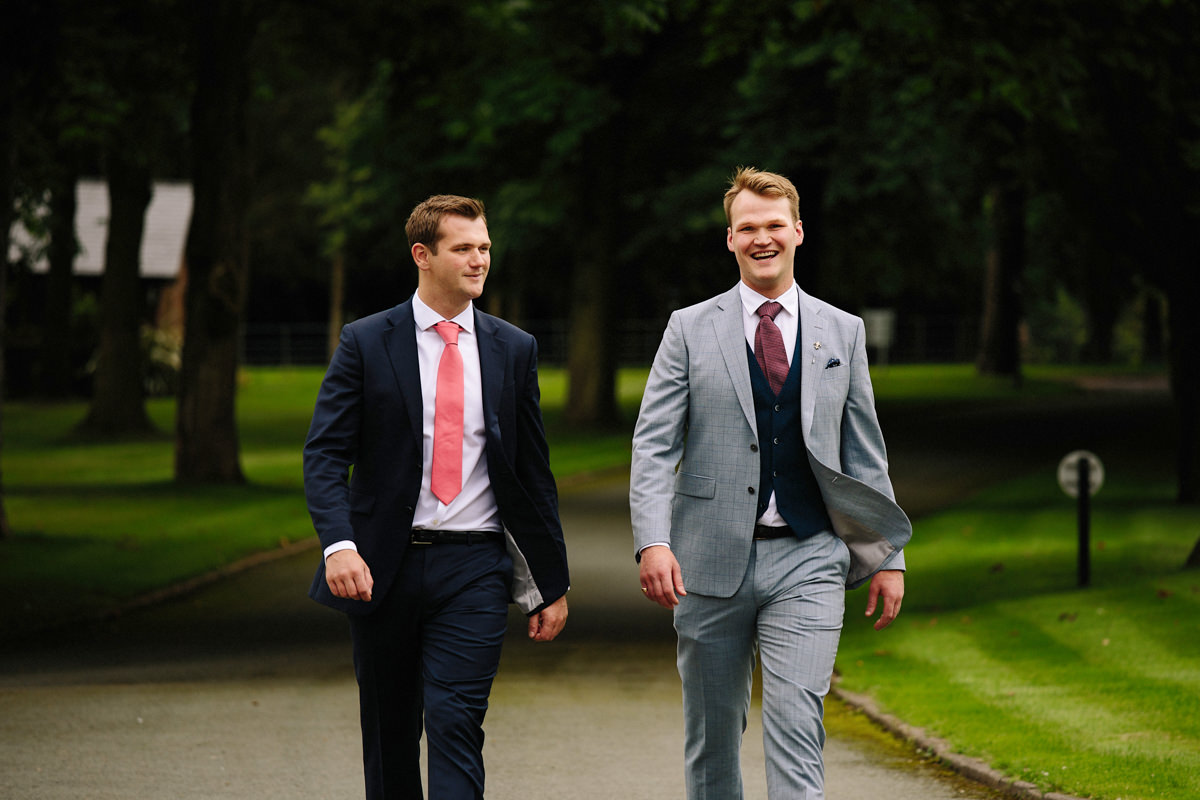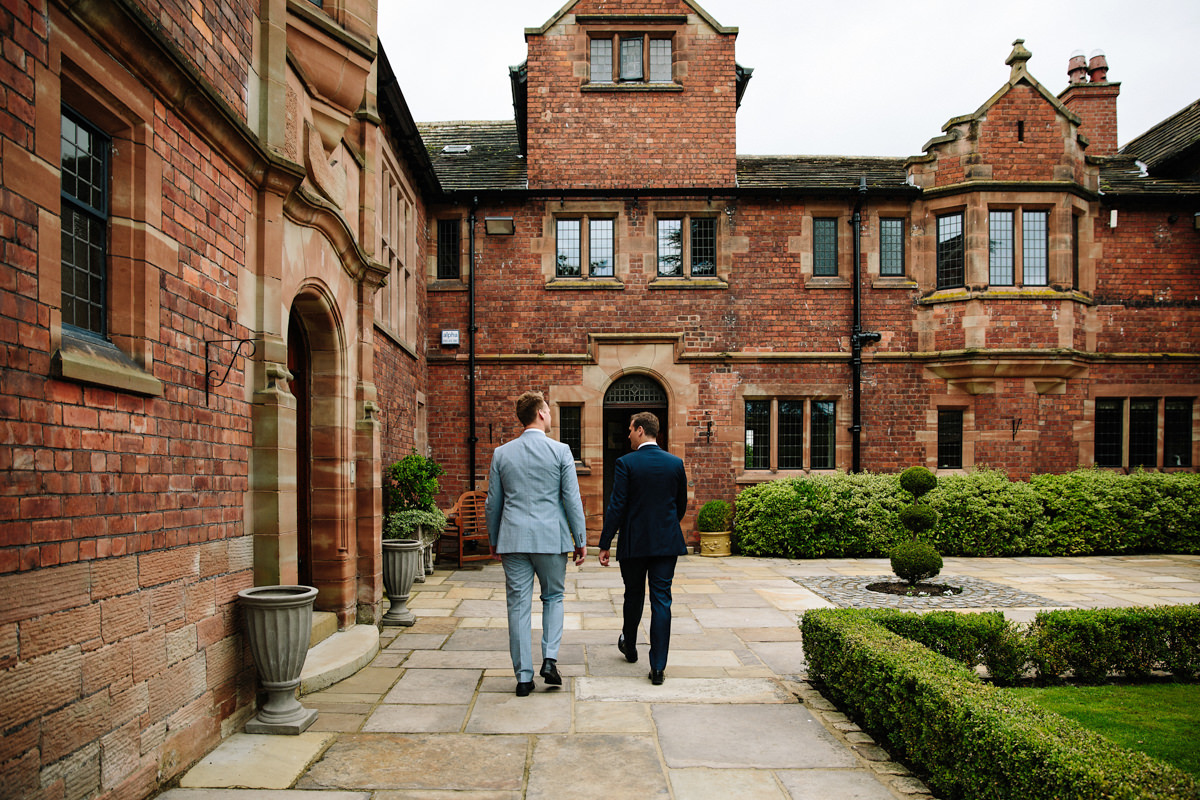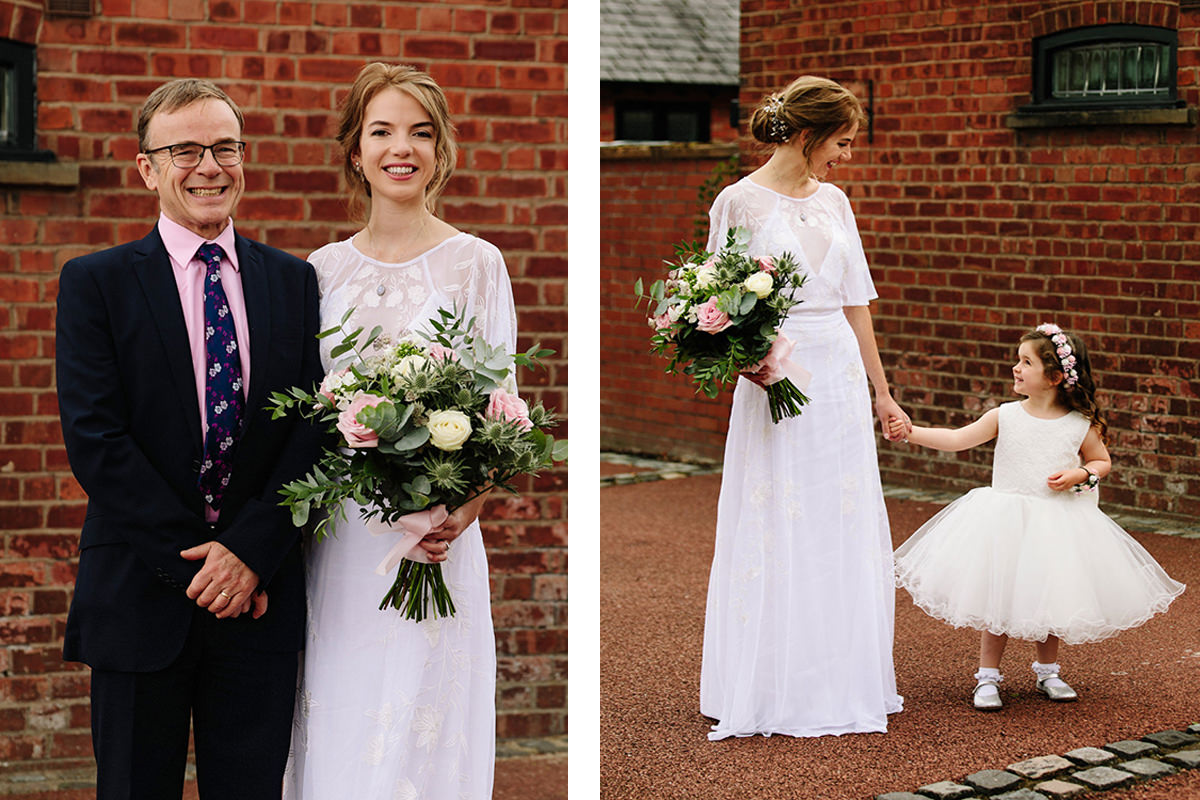 Maddie was preceded down the aisle by her beautiful little Flower Girl sprinkling rose petals ahead of Maddie's entrance with her father.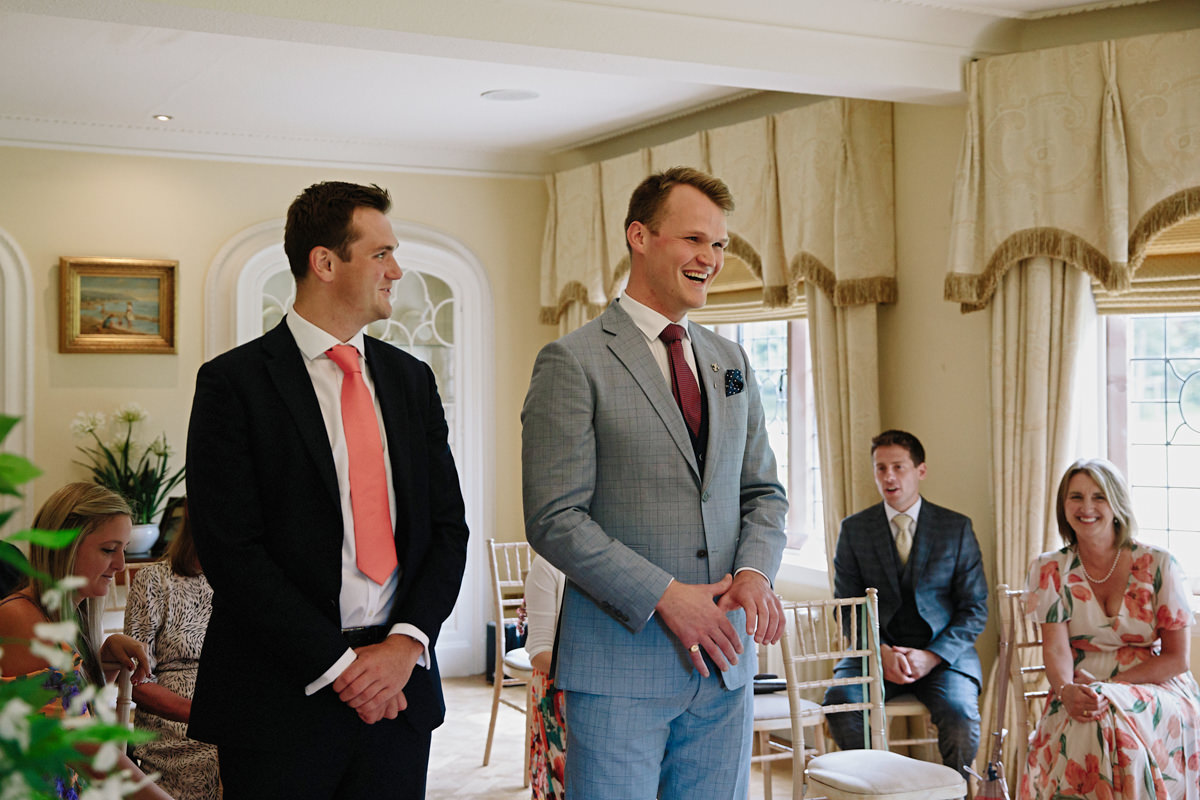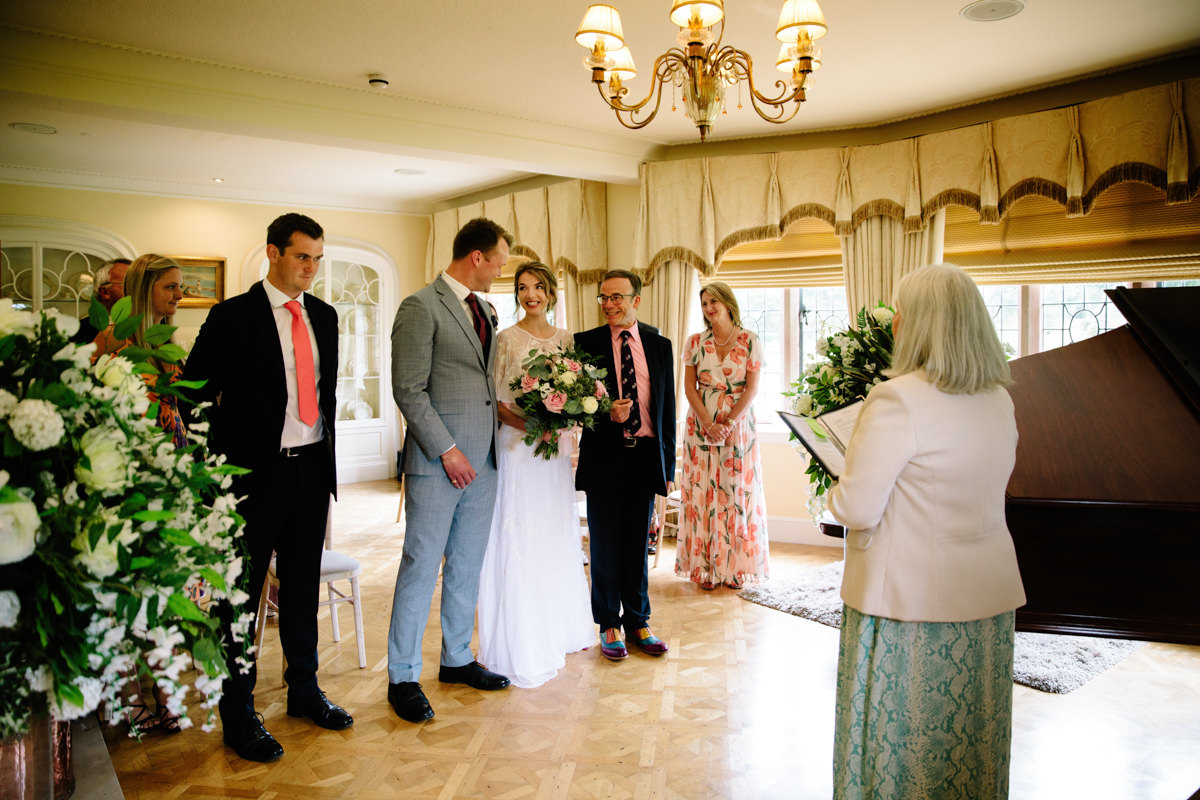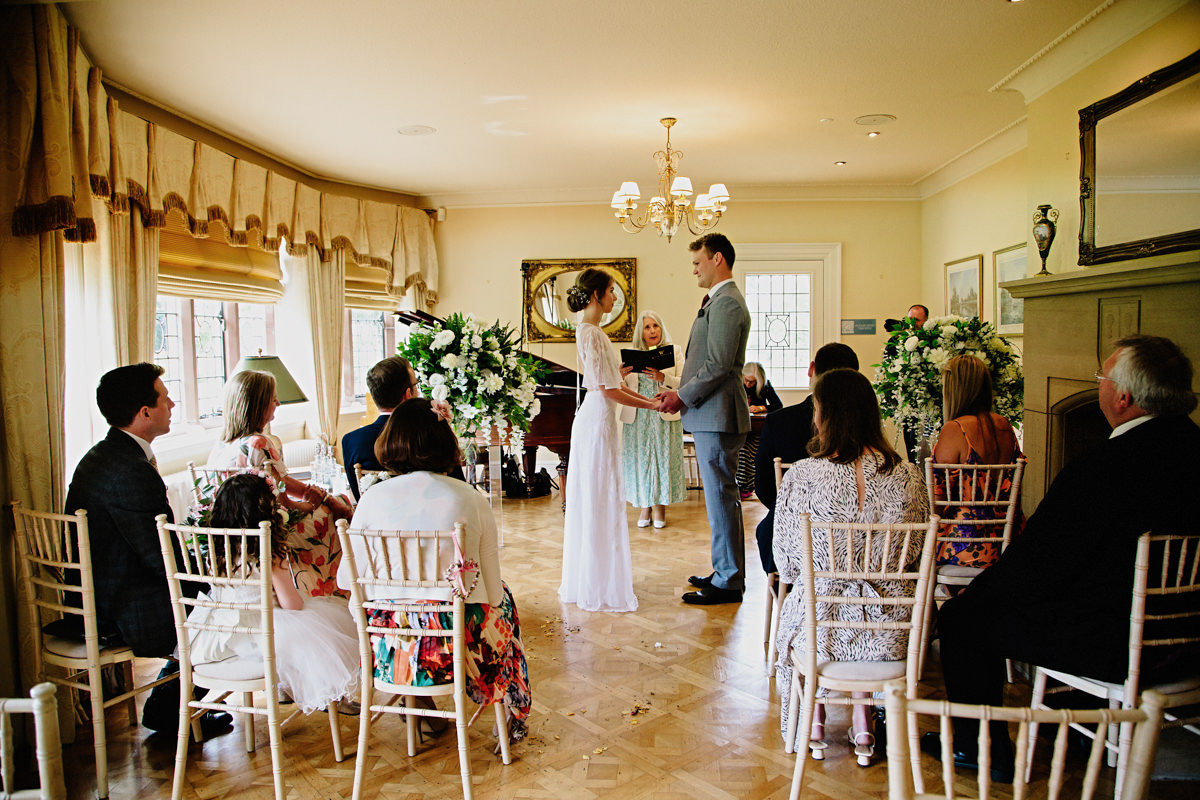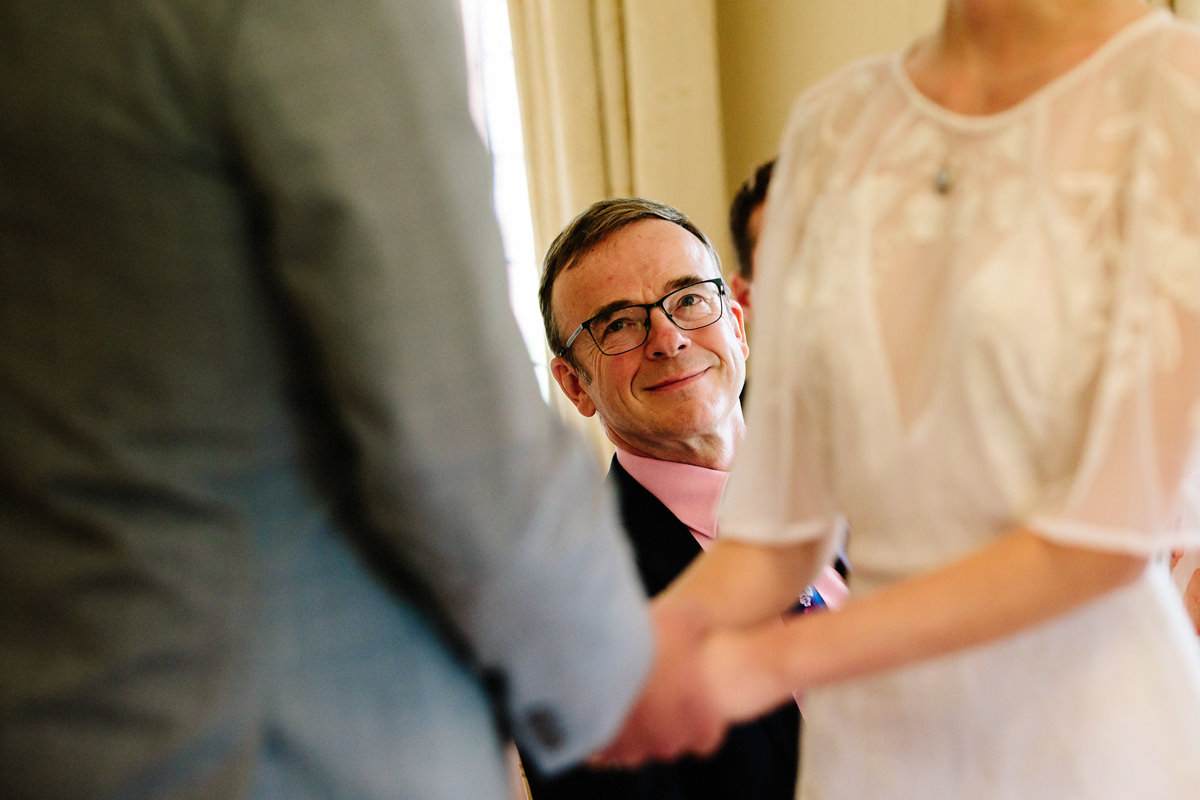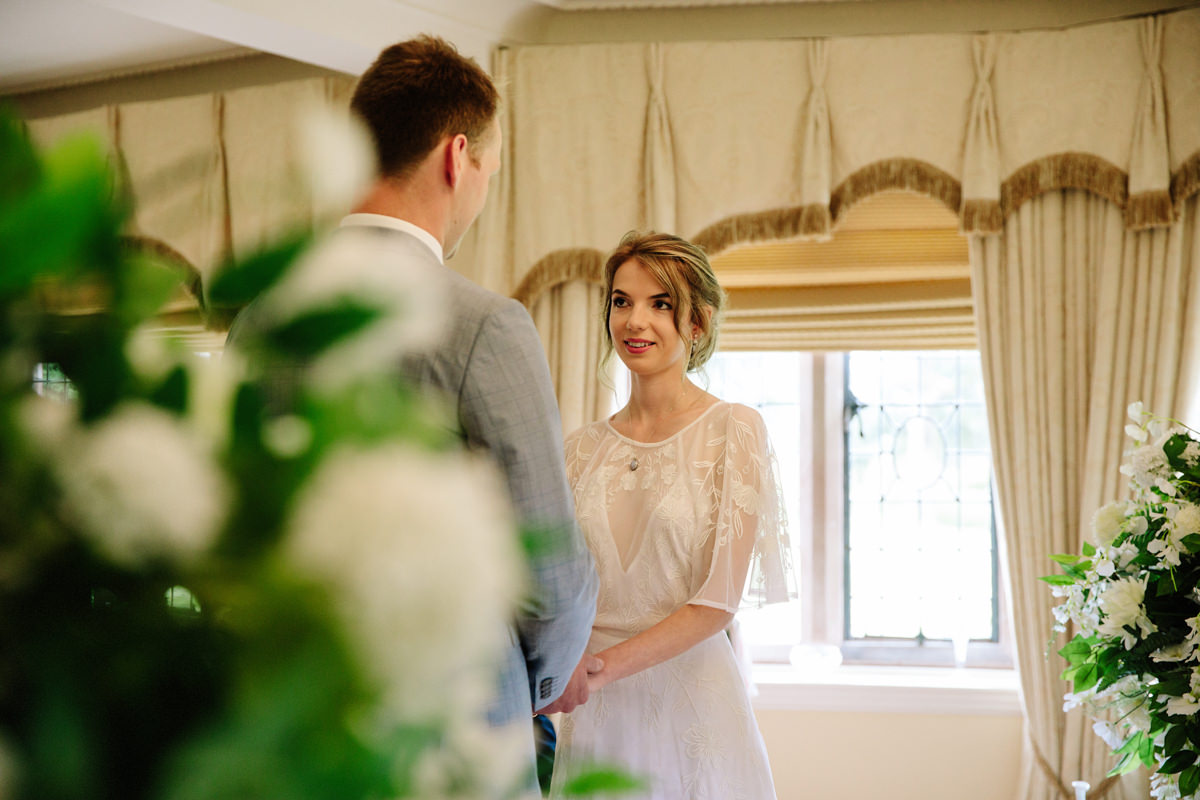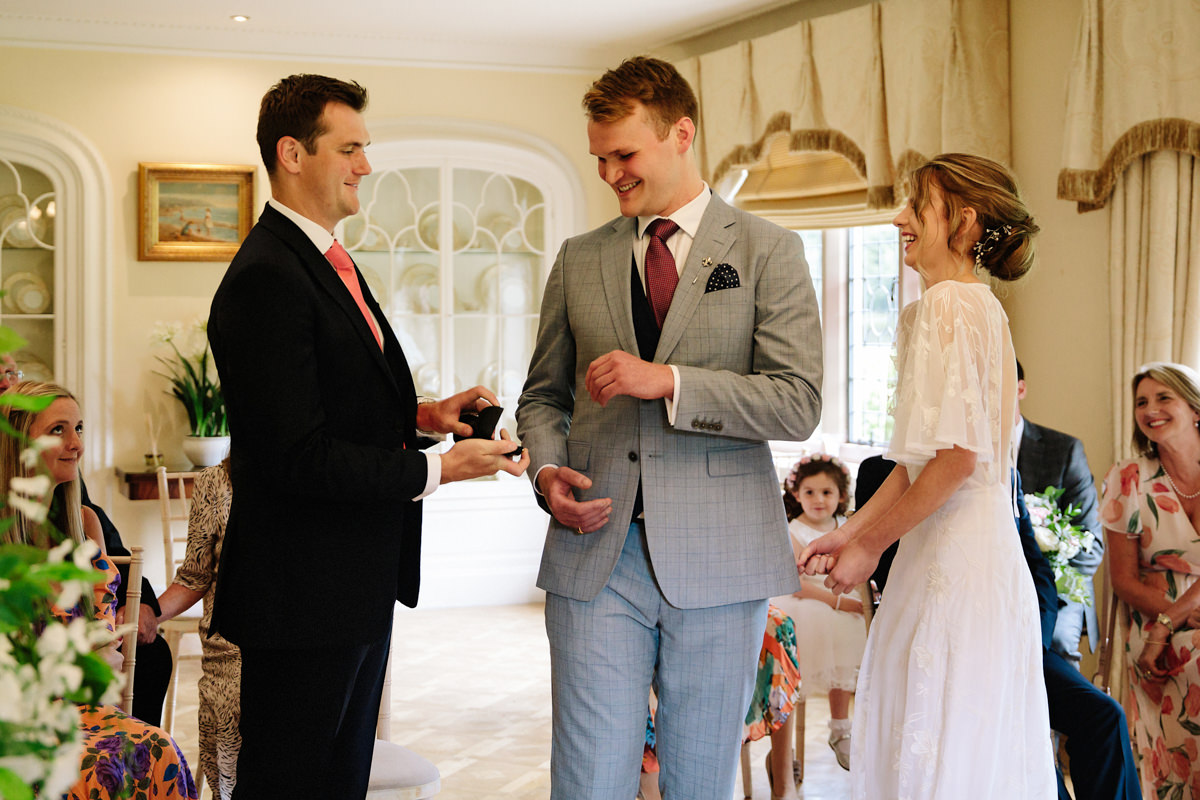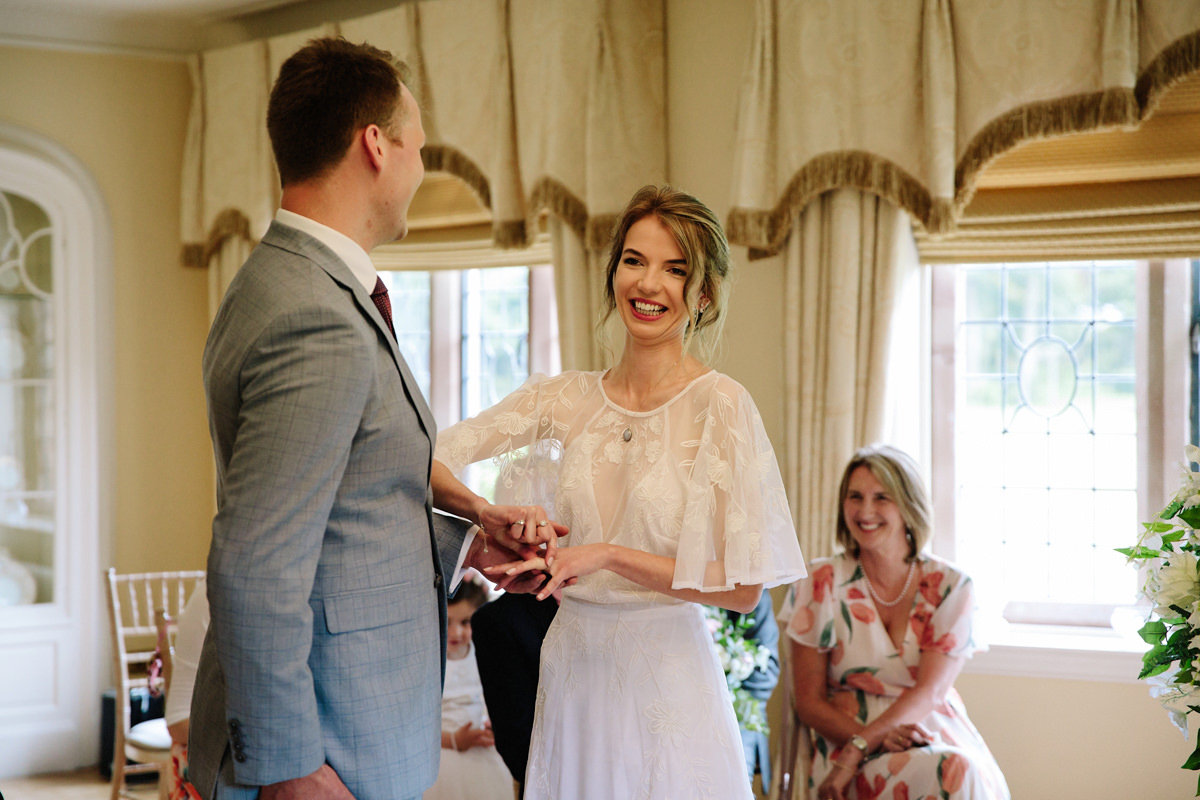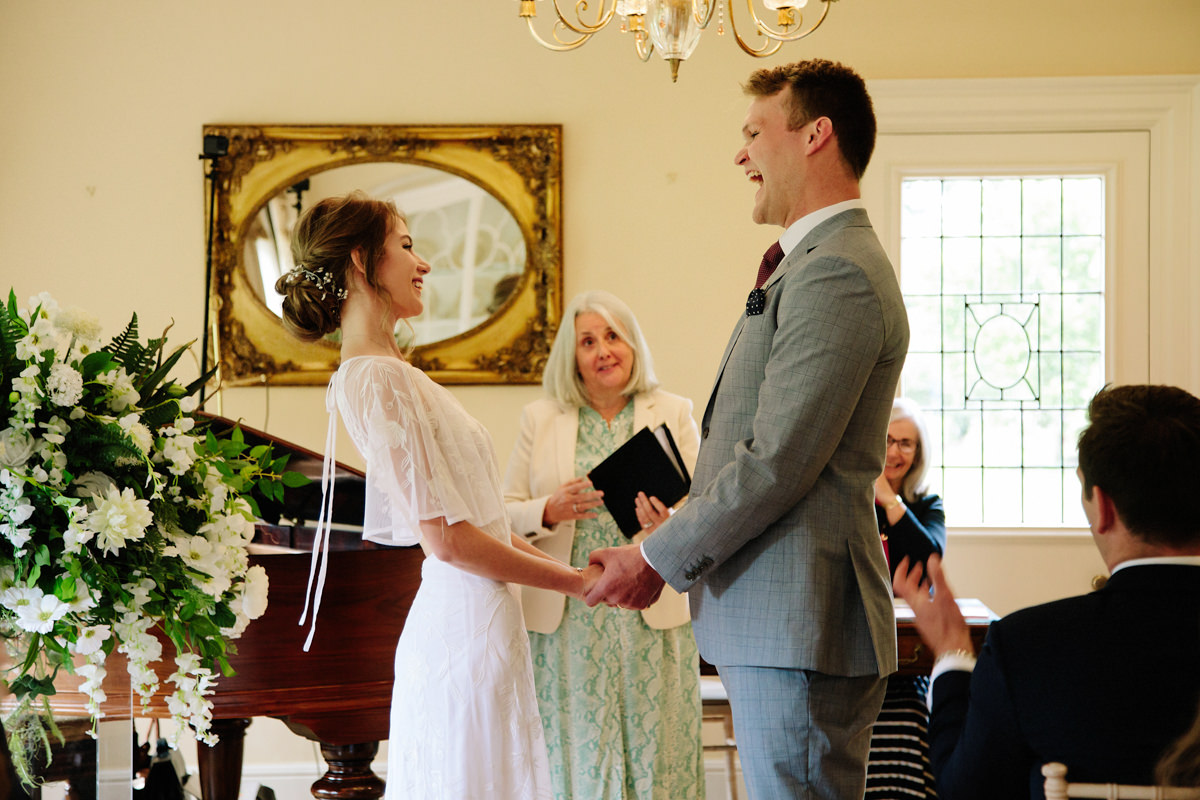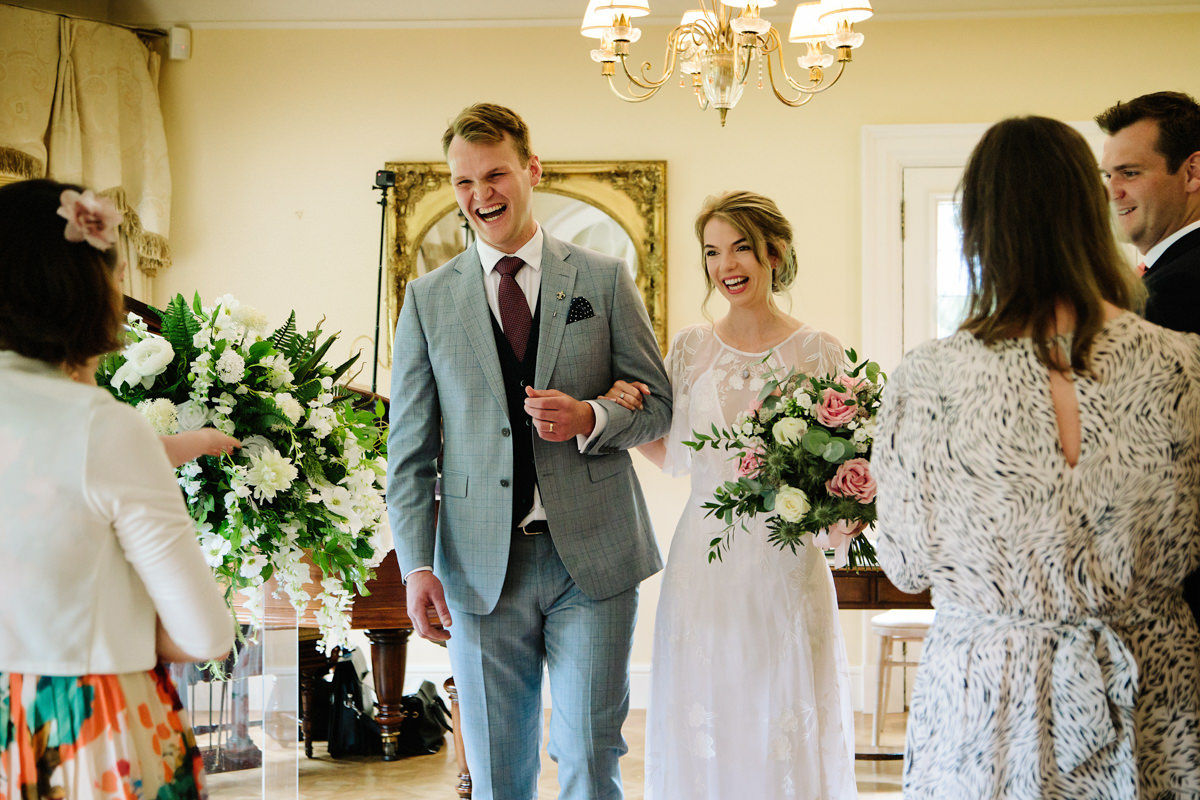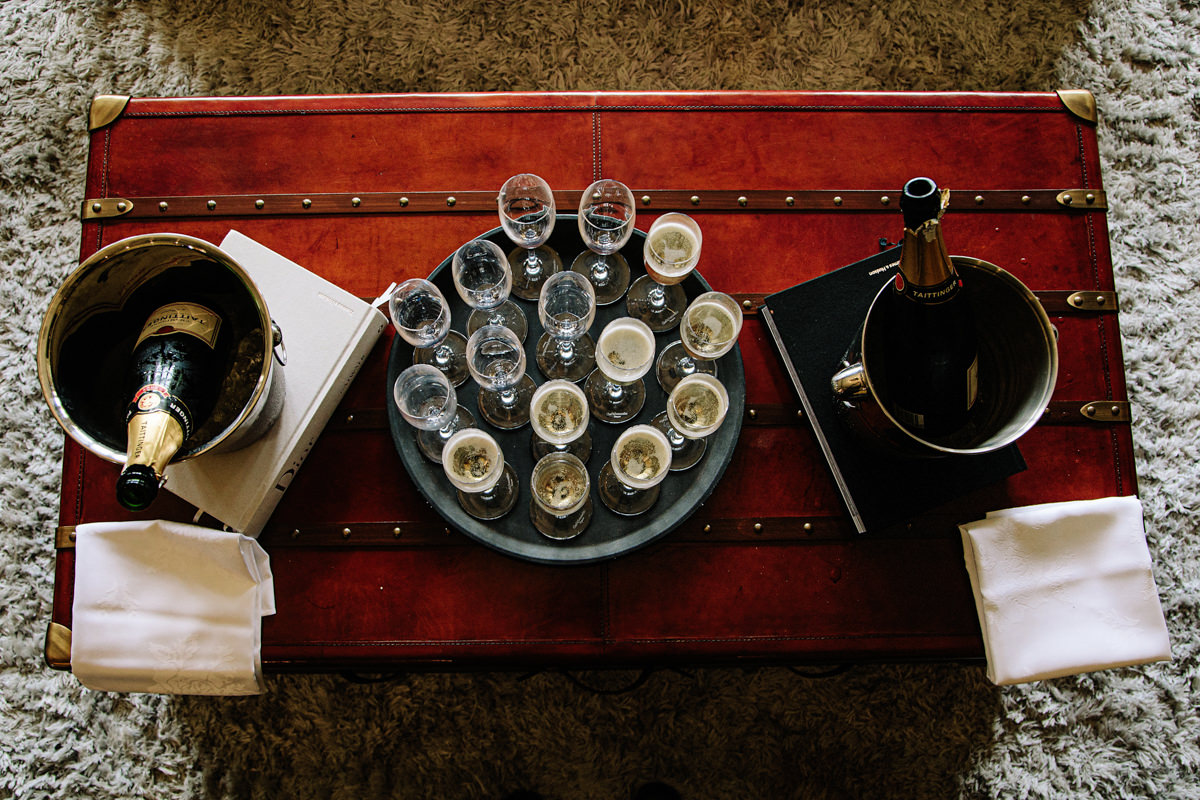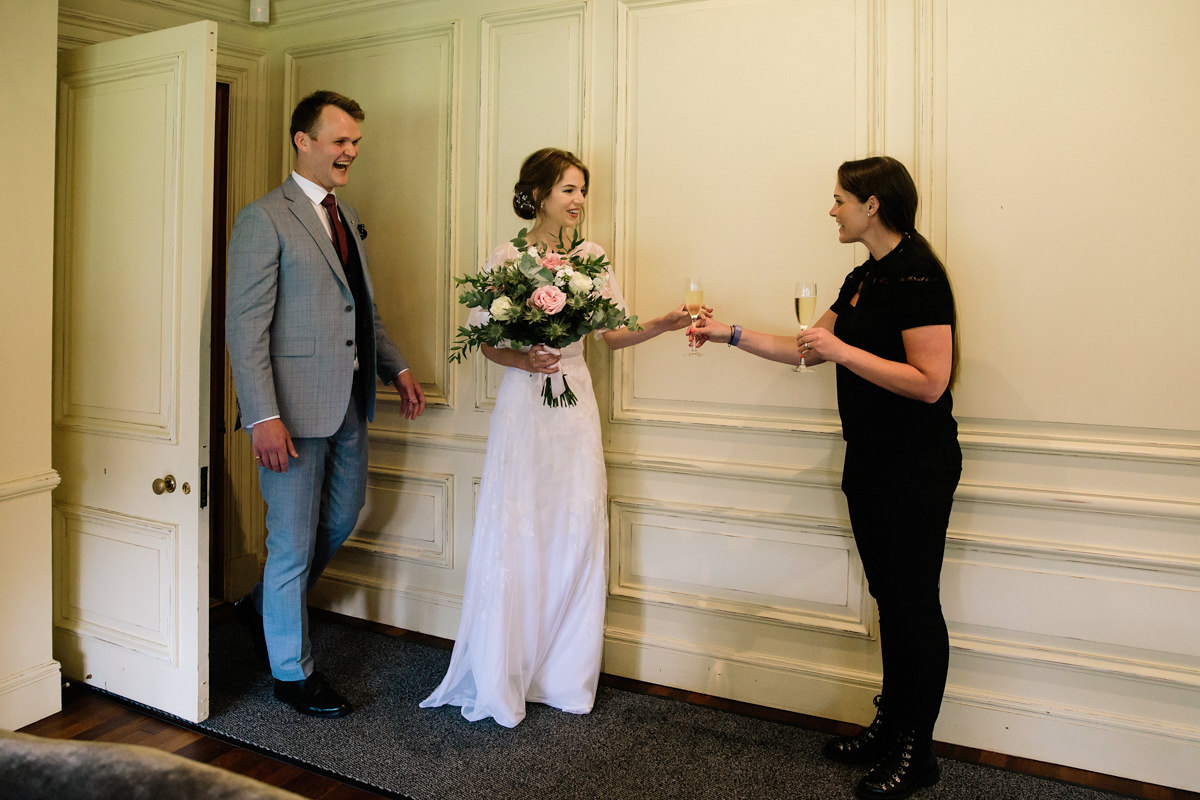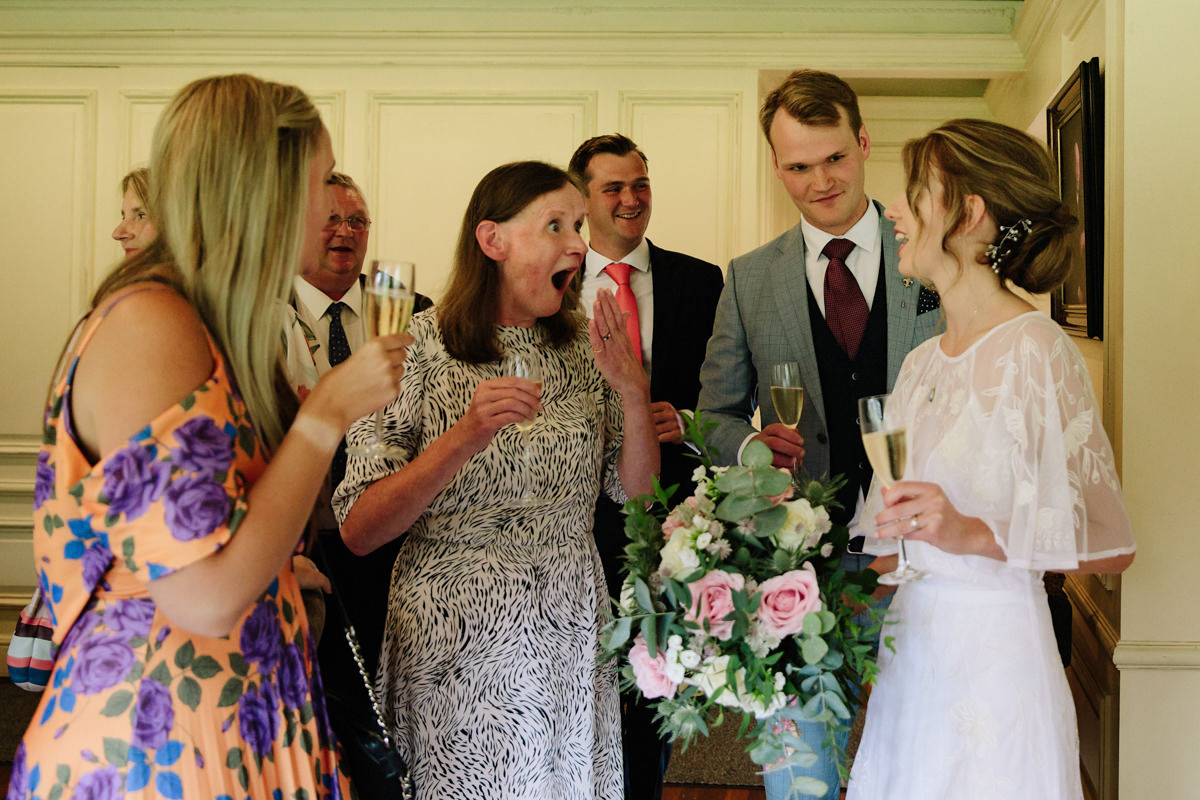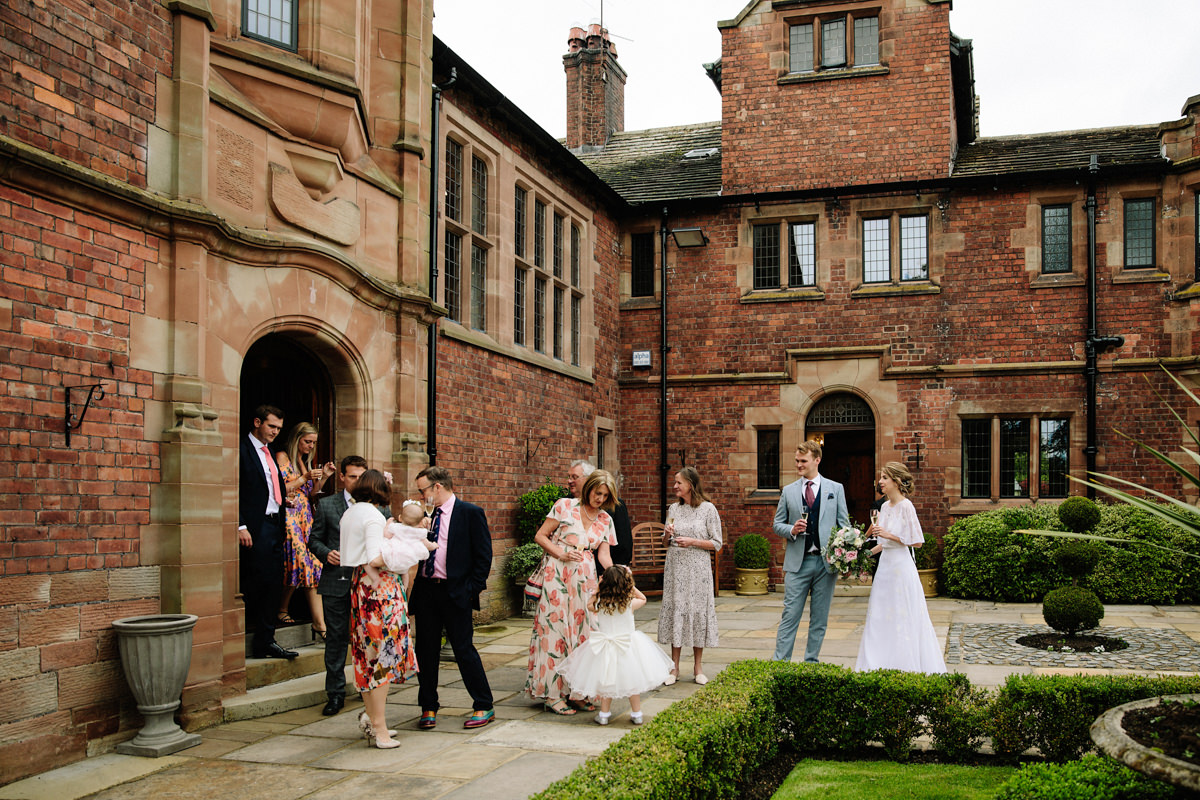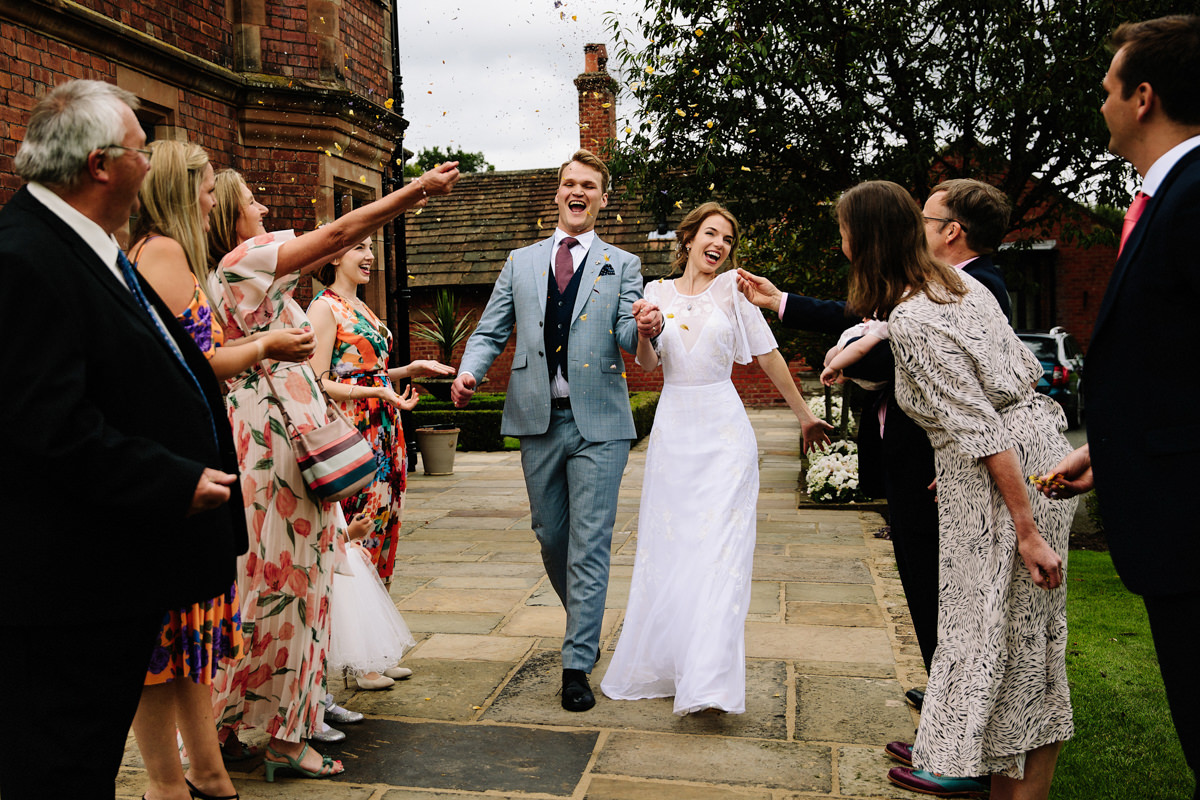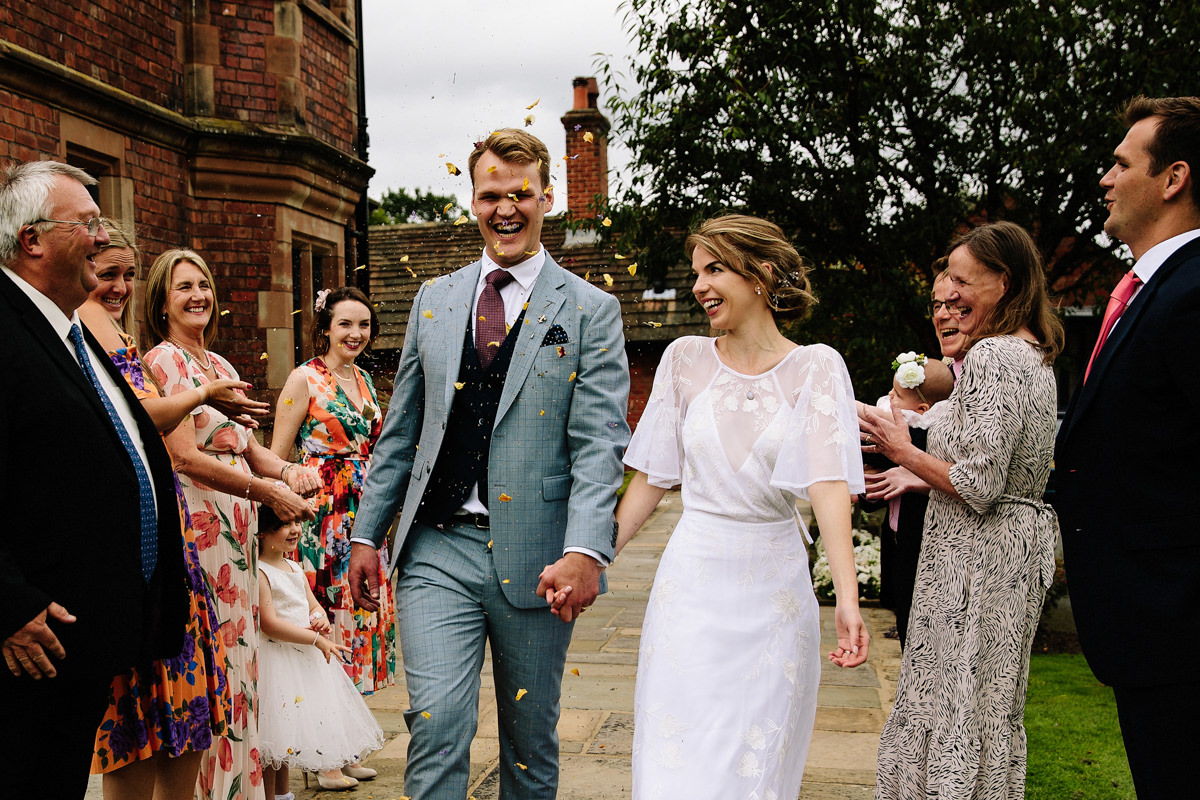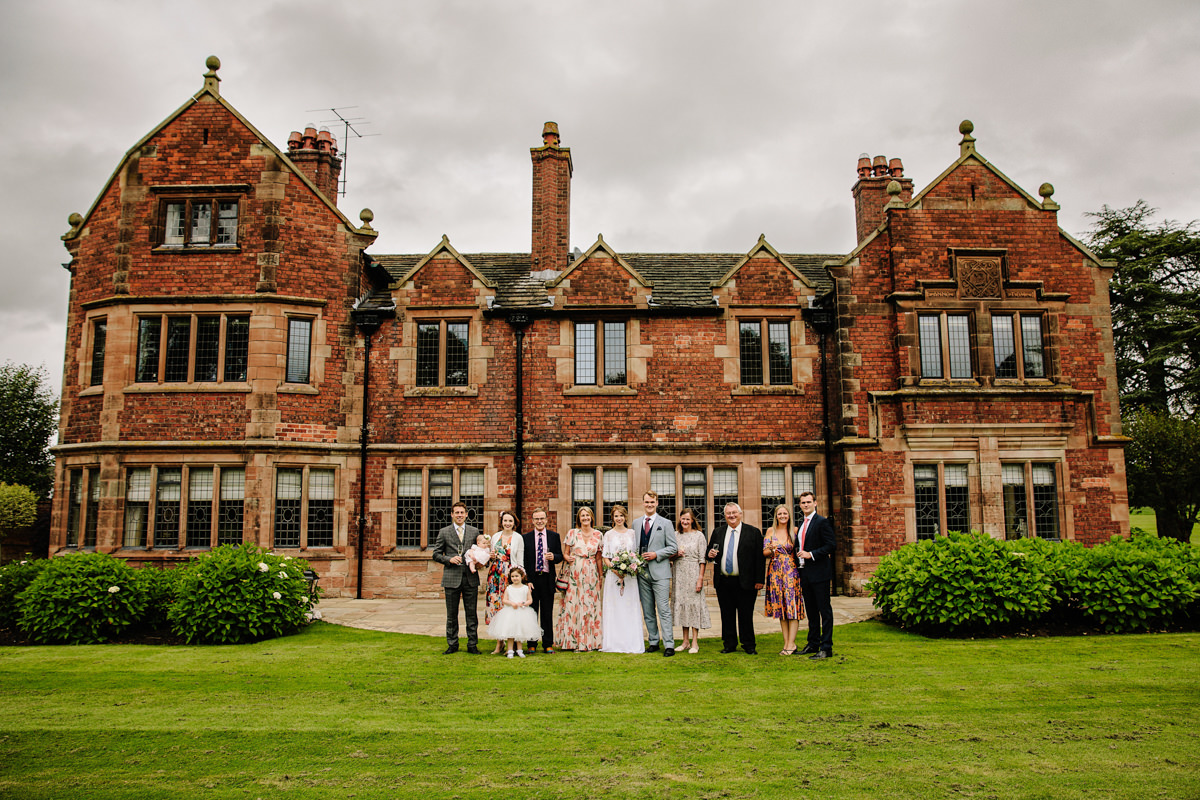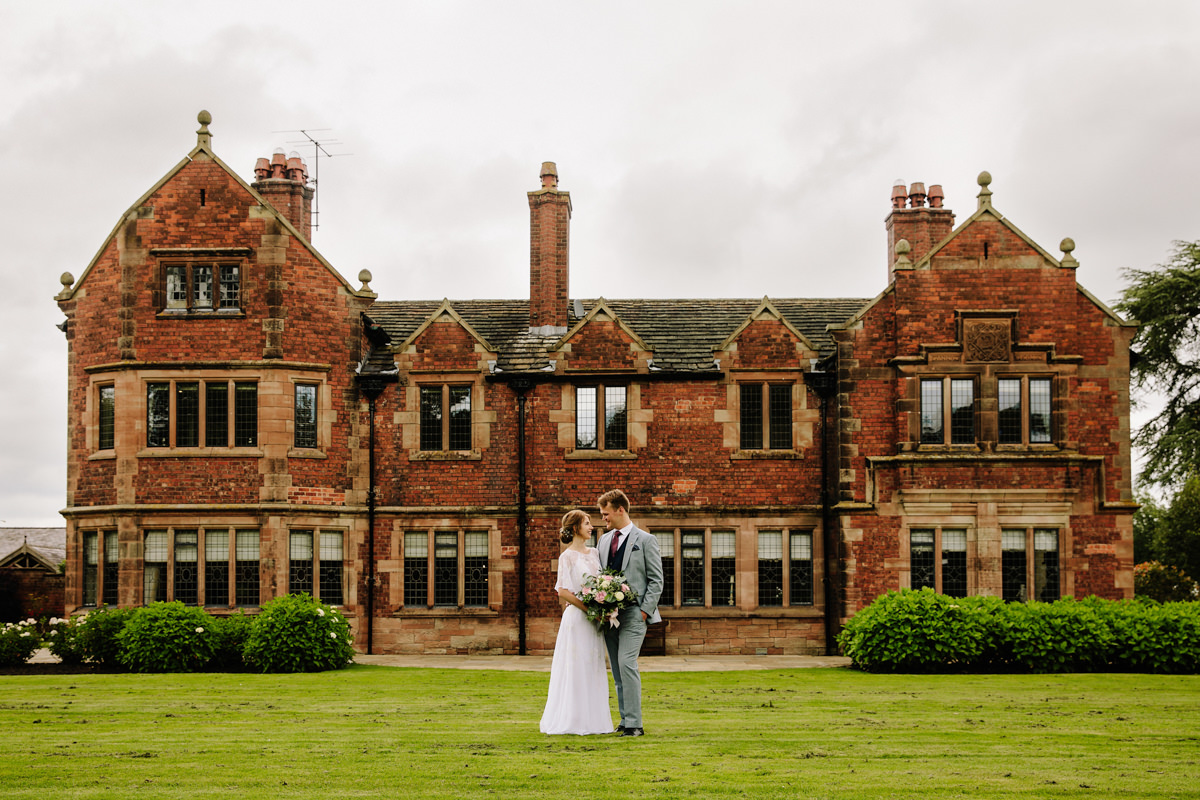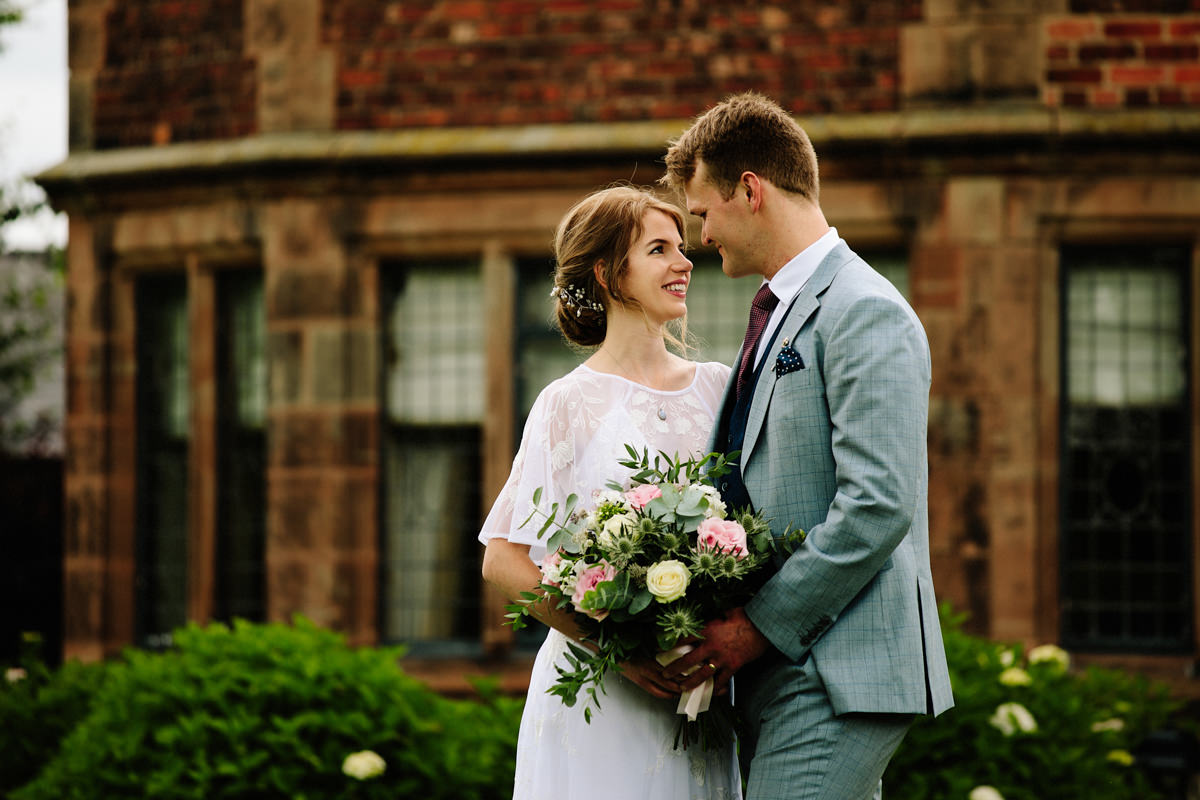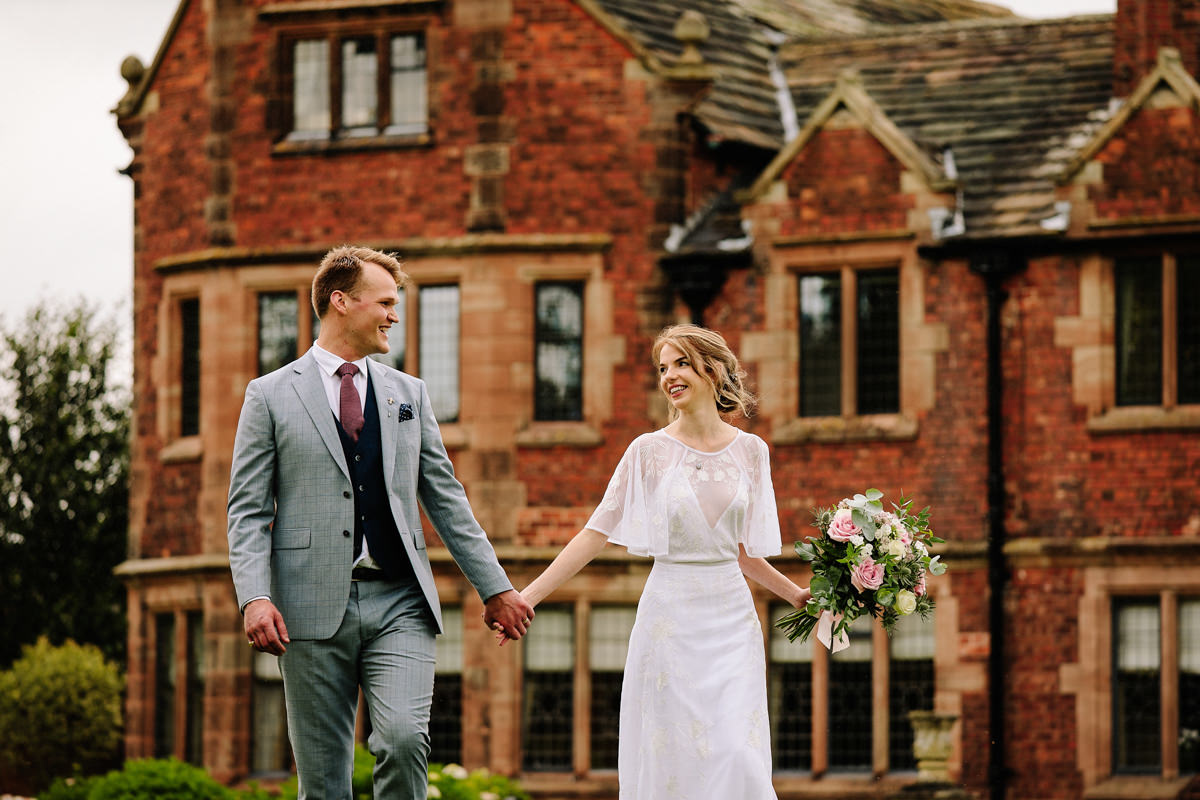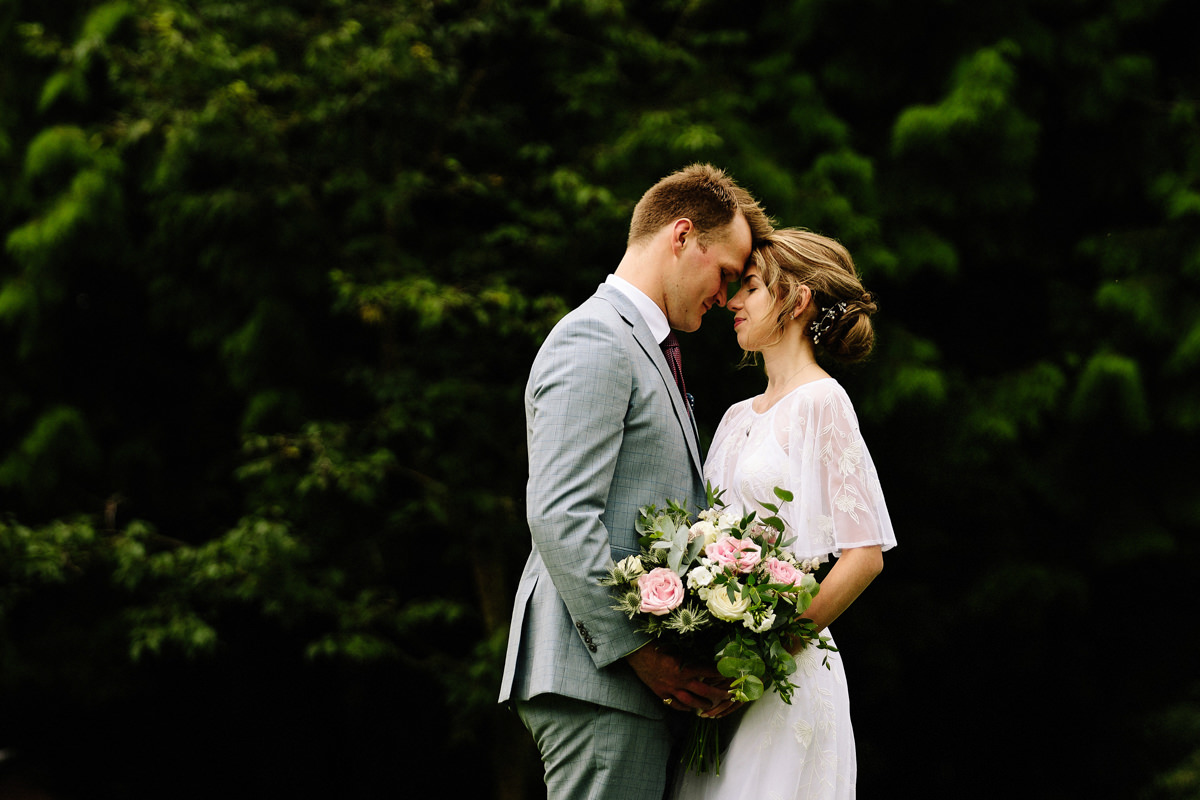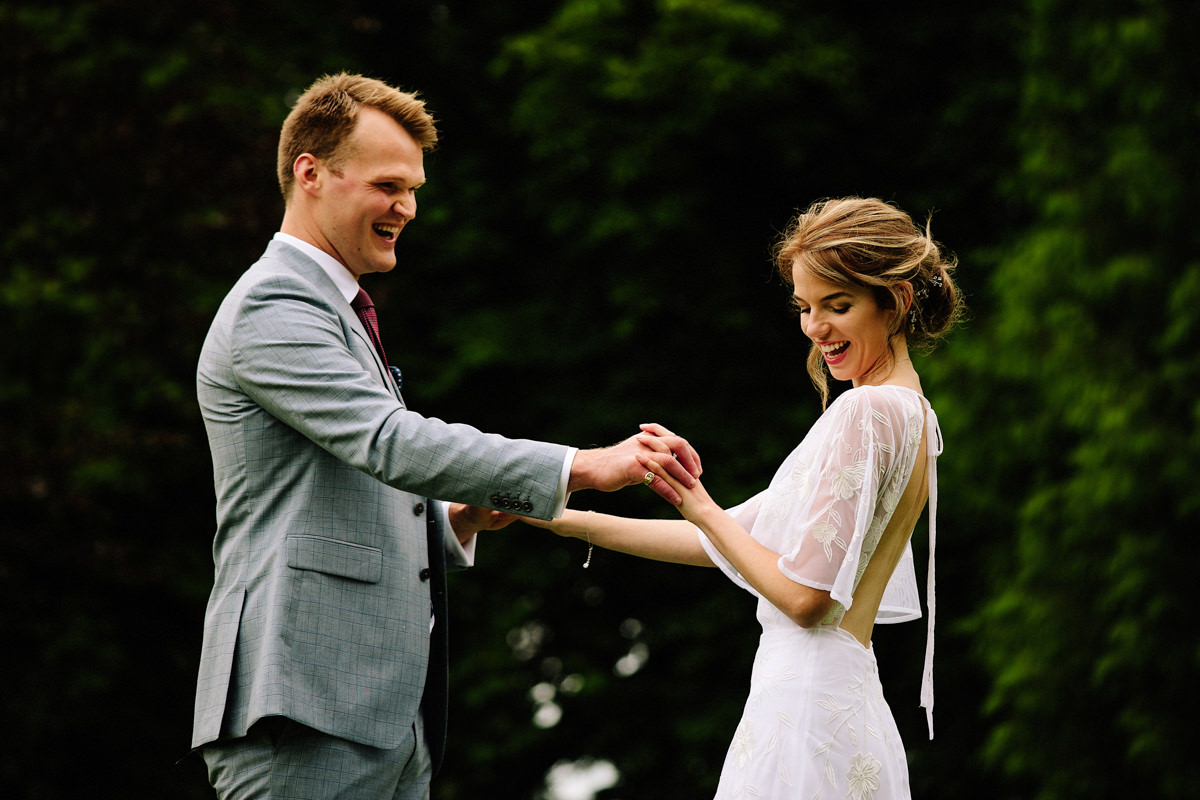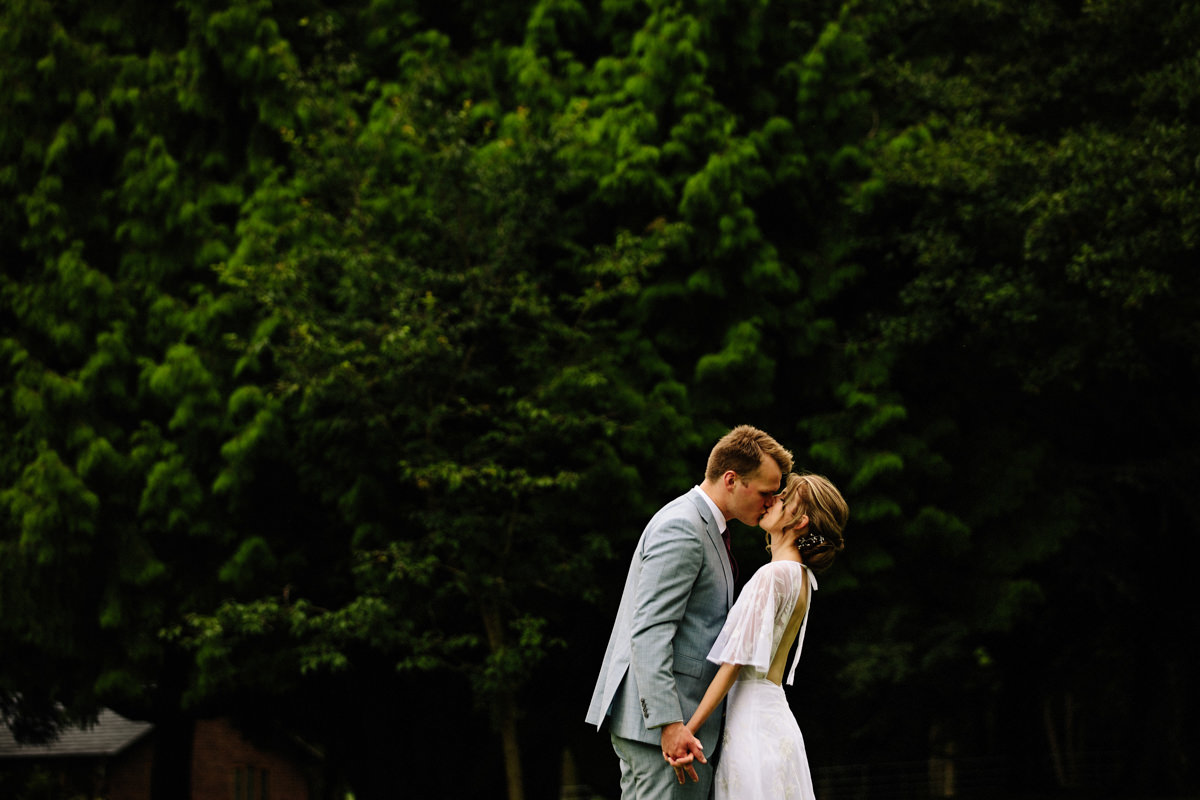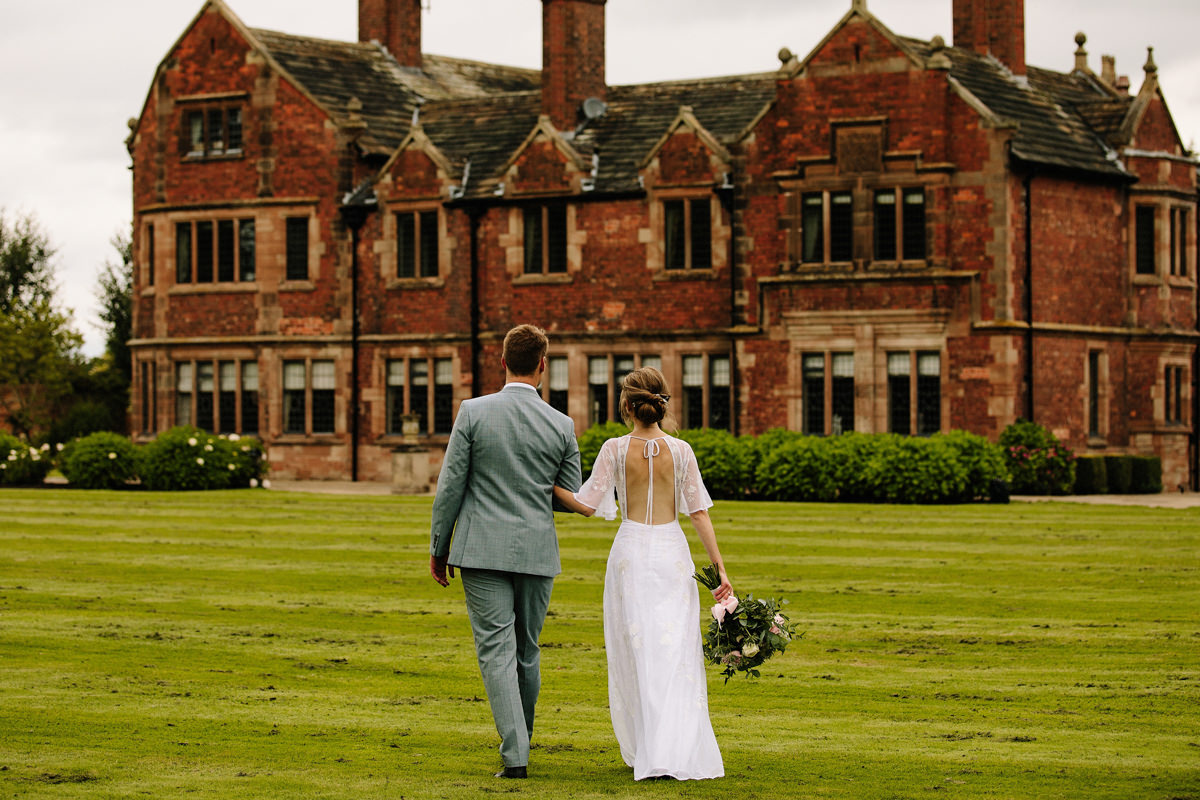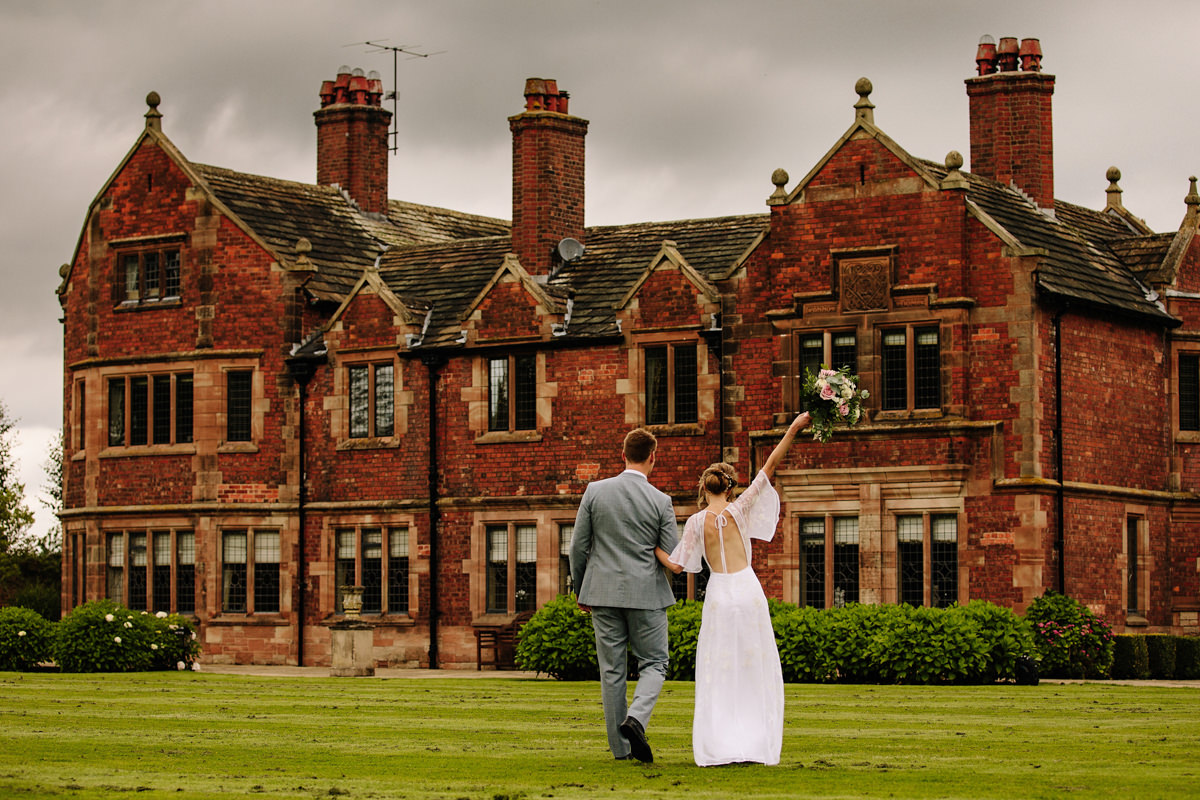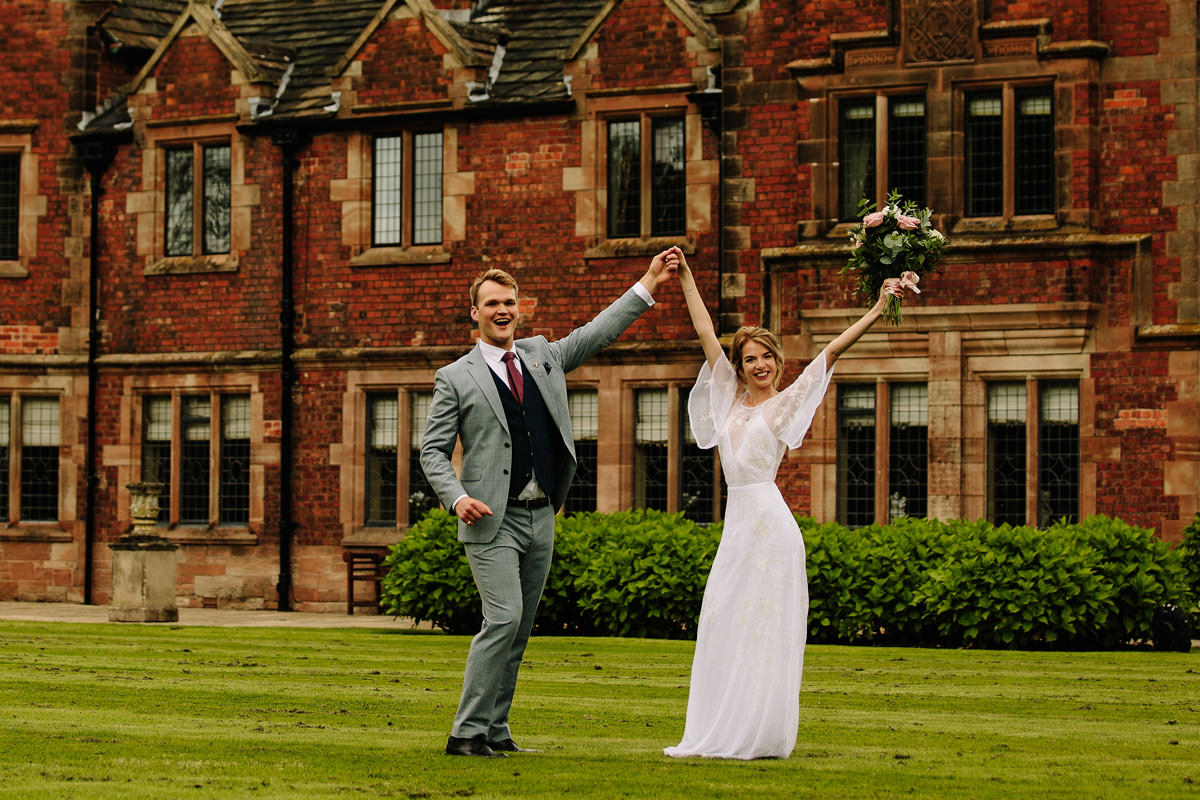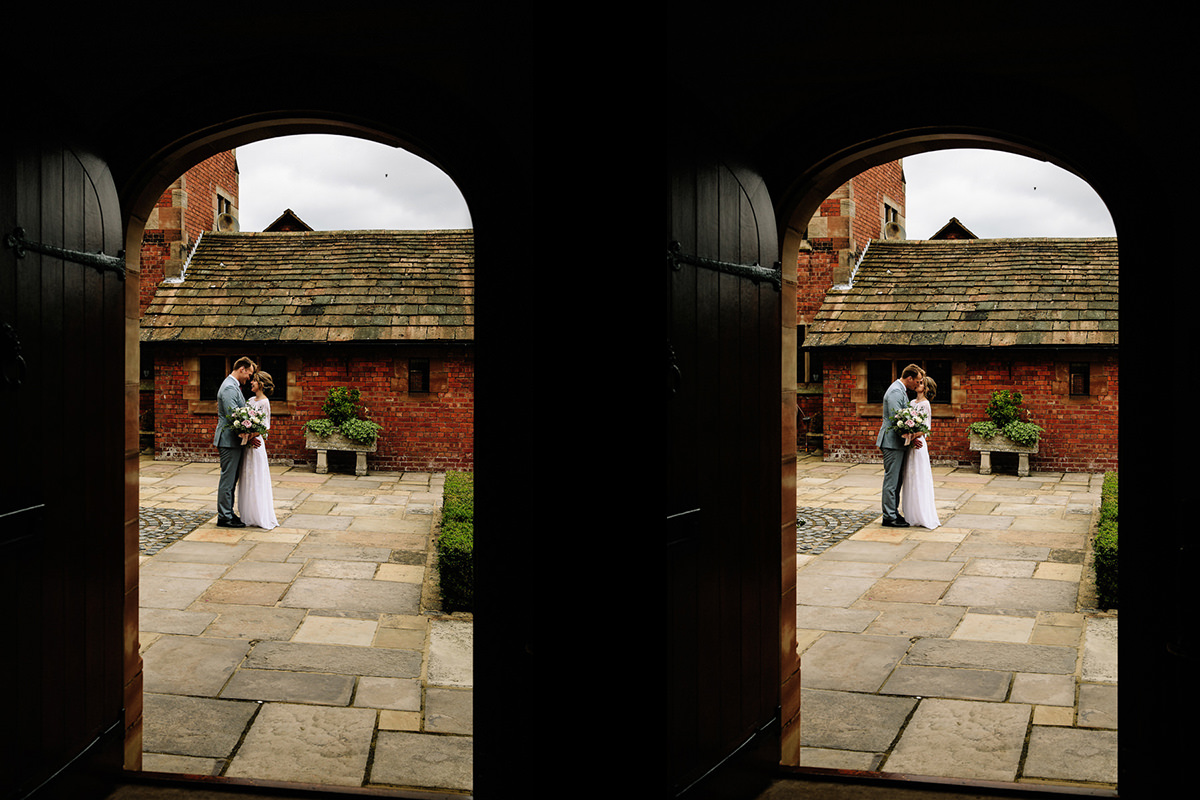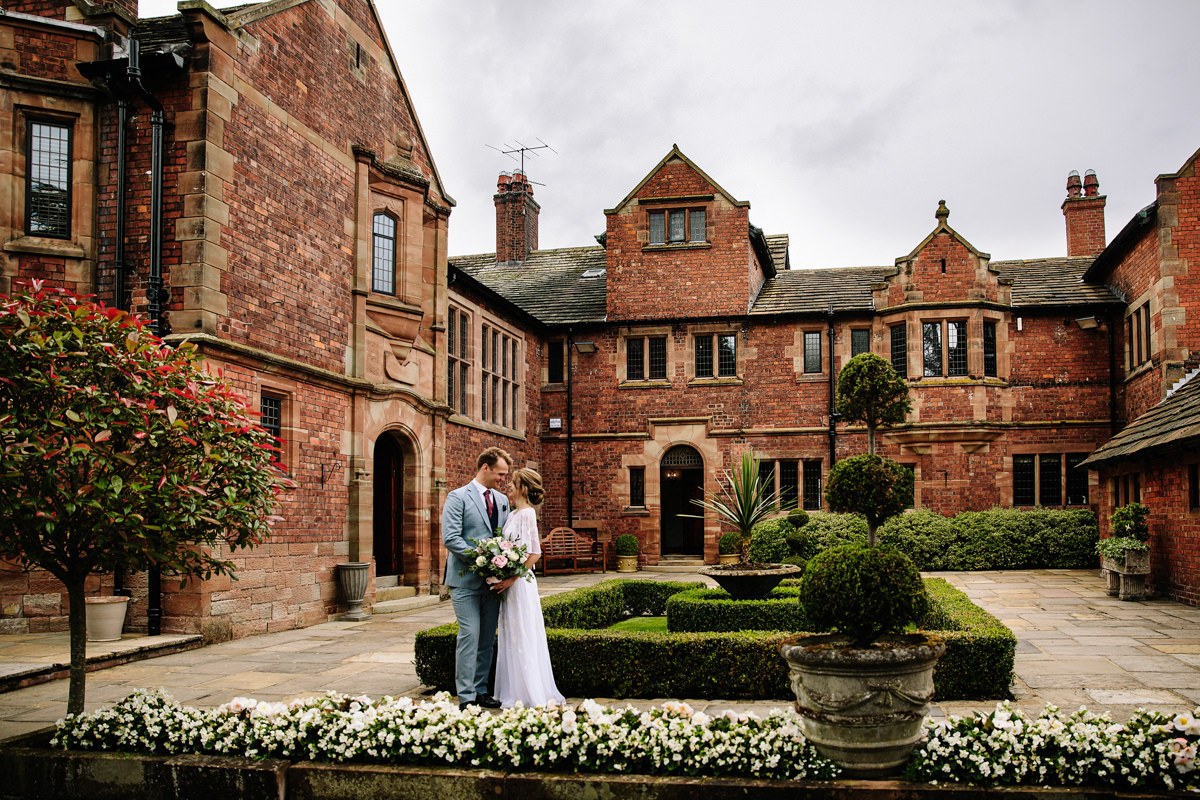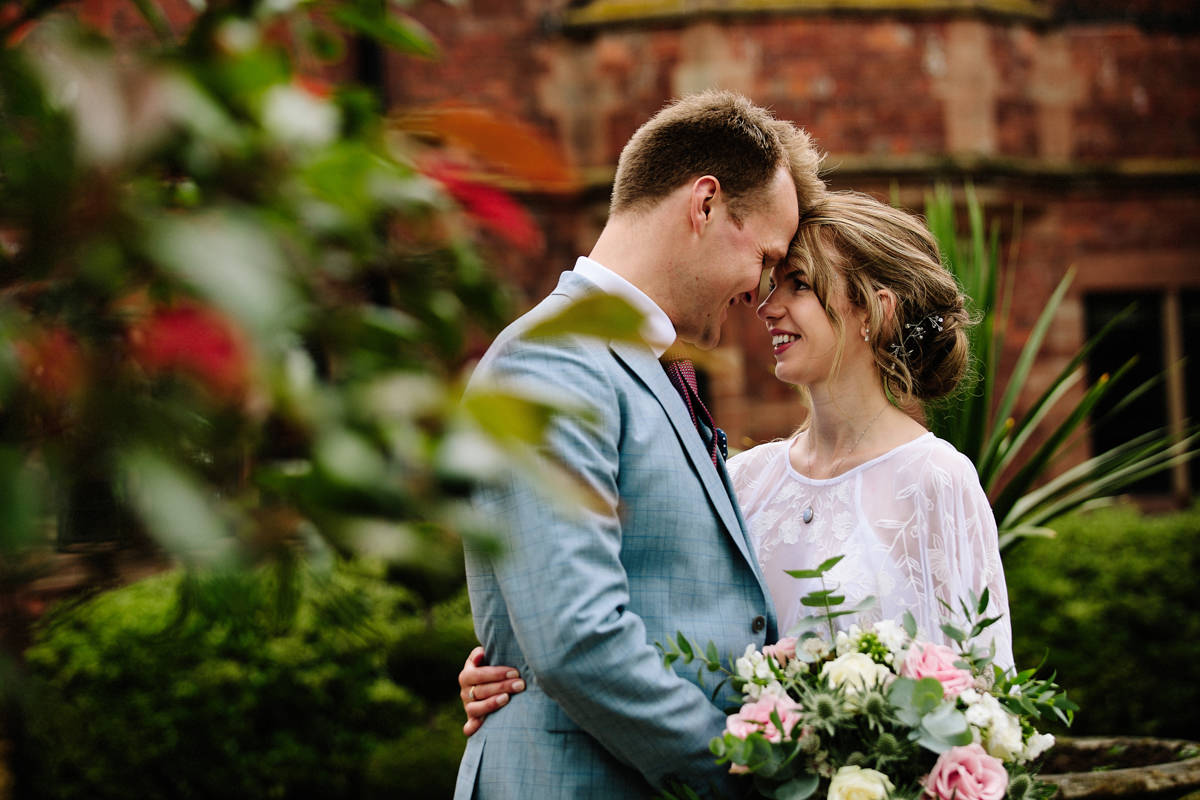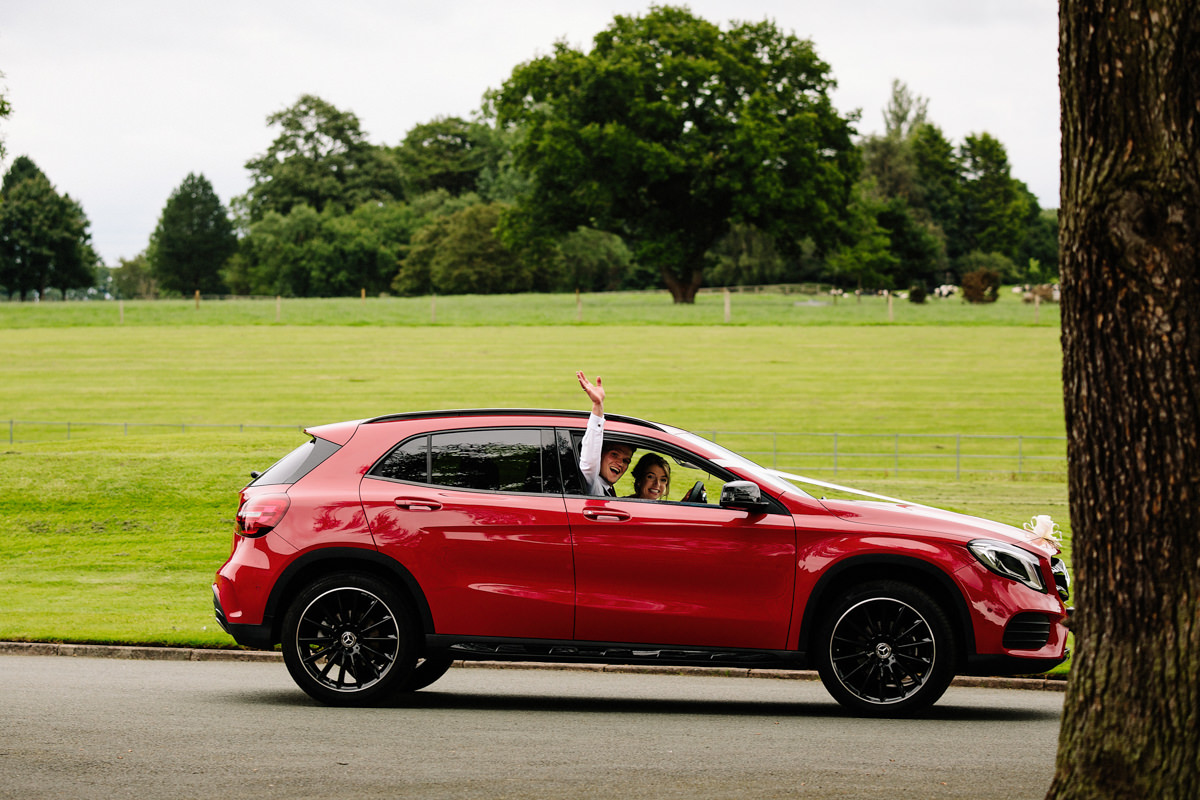 A little about the wedding
Maddie chose to wear a different dress than the one she had originally planned. She wanted to save this for her full celebration in April 2021. She looked beautiful as she made her way to join Guy at the top of the aisle. The ceremony was performed by the amazing Registrars from Cheshire East Registration Service. Afterwards, they were greeted by Shelly with a glass of champagne for them to enjoy in the courtyard with their guests.
We took the opportunity to capture some family photographs during the drinks reception, before capturing some moments with Guy and Maddie. Allowing all the guests to head off to enjoy the rest of their day.
Guy and Maddie had the perfect intimate wedding day. They said their "I do's" and got to share the most important day of their lives with their closest family. A moment to be treasured.
Their next wedding celebration
We can't wait to see Guy and Maddie again for their celebration ceremony in April. They will have the full wedding experience that this amazing wedding venue can provide. And we will be the ones lucky enough to capture this for them.
This really is one of Cheshire's premier wedding venues. But don't just take our word for it. Above all, the joy about planning a wedding is that you get to visit beautiful venues in stunning locations. So, go on, take a look! There aren't many venues in Cheshire as beautiful!
And when you've found that perfect Cheshire wedding venue, you'll be looking for the perfect Cheshire wedding photographers.
Feel free to give us a shout. We'd love to hear about your wedding plans. Please have a look at our FAQ's for more information and how we work. And by looking at our style page and can find out more about us and how we work
Colshaw Hall Wedding Photography
We love photographing weddings at this incredible country estate. We have put a page together to show our expertise, find out more at our Colshaw Hall wedding page