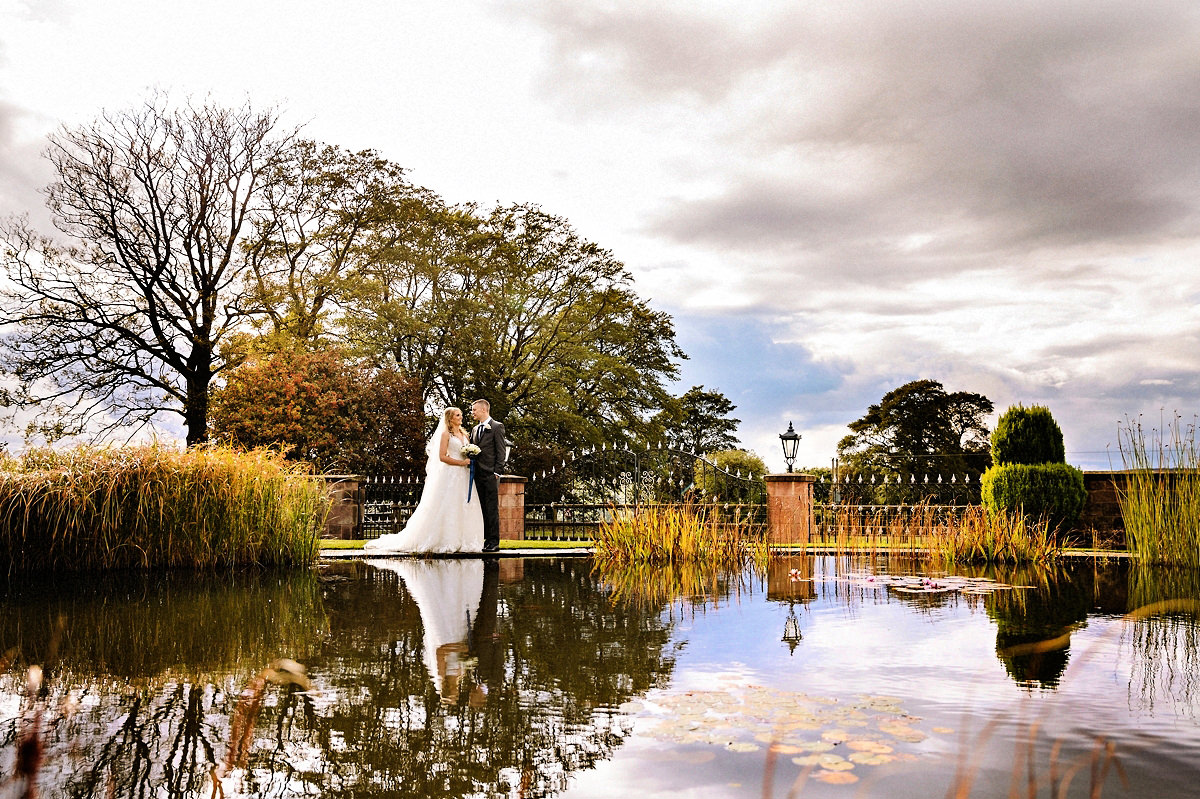 A beautiful Autumn wedding at the stunning Heaton House Farm
As a recommended Heaton House Farm wedding photographer, we absolutely love being able to photograph weddings at the incredible Heaton House Farm.
As Cheshire wedding photographers we get to work at some incredible wedding venues and photographing a wedding at Heaton House Farm is definitely one of them.  Jonny & Nicola chose the perfect venue for their gorgeous wedding.
A little piece about photography at Heaton House Farm
Multi award winning Heaton House Farm is situated on the Staffordshire border and is surrounded by the beautiful scenery of three counties.  As a family run business, supported by a team of excellent event coordinators, this gorgeous setting offers everything for your dream wedding day and is exclusively all yours.  With a stunning, well equipped pamper room for the girls to get ready, a selection of amazing locations to hold your ceremony and stunning grounds for your wedding photographs, who could ask for more.
One of the reasons we love to photograph a wedding at Heaton House Farm is that it provides us with endless amazing backdrops for our images.  Each one of them unique to the venue.
This is what Jonny & Nicola had to say:
Thank you SO much!! They are amazing! We feel like we've just relived the day! And there are so many!!!

We really can't thank you enough for everything you did running up to the day, on the day and since the day with these amazing photos you've edited.

I promise I'll get round to leaving a review for you because I want everyone else to have what we've just had.
If you have booked your wedding at Heaton House Farm and are interested in chatting to us about your wedding plans and photography then please do
get in touch
– we would love the opportunity to photograph your wedding for you both and to capture your dream day.






















































The morning of the wedding
Arriving at Heaton House Farm on the day of the wedding it had been raining, we captured a couple of shots outside to set the scene and then went straight to join Nicola and the girls having hair and makeup in the Pamper room and we also took the time to capture some of those important detail shots.  As Nicola continued with her preparations, we went to catch up with Jonny and his groomsmen for some pre-ceremony photos. All were looking extremely smart in their grey suits.
We have to say that Nicola looked amazing in her wedding dress accompanied by an ivory rose and gypsophila bouquet tied with a navy-blue ribbon which complimented the bridesmaid's dresses perfectly.  It was time for them to have a quick glass of bubbly then off to get married.
After a beautiful ceremony held in the Entrance Barn, it was followed by a drinks reception and entertainment from the unbelievably talented magician, Sam Fitton – he certainly kept the guests and the Bride and Groom enthralled throughout.
Making the most of the weather
It rained for the majority of the day, but we made the most of it and went outside during a small dry spell for a confetti shot and who doesn't love a good confetti shot?
We then took the opportunity during another dry spell to take Jonny and Nicola for their Bride and Groom Portraits; as you can see the sky was quite threatening but we were still able to get some incredible shots, including a sunset just before the rain came again and it was time for the guests to be seated for the wedding breakfast meal and amazingly funny speeches.
The Live Piano Experience started the evening playing Jonny & Nicola's first dance underneath the tinkly night sky, rainbow lighting and dry ice – what an incredible effect – it looked so magical; only to be followed by amazing confetti canons for their second dance when they were joined by all their family and friends on the dance floor – it was fantastic.
Before leaving we wanted to take one more portrait shot of Jonny and Nicola outside with the festoon lighting leading up to the famous sycamore tree and they were so keen to do this – what a result, check it out.
Congratulations you two on getting married and creating such a memorable wedding day – we loved sharing it with you.
Other Weddings photographed at Heaton House Farm
Matt & Daysha's Wedding at Heaton House Farm
As award winning Cheshire wedding photographers we frequently get to photograph weddings at Heaton House Farm.  Jonny and Nicola chose the perfect venue for their Autumn wedding.   Congratulations to Jonny and Nicola and thanks for having us there.  We loved telling the story of your day.  To find out more about our style of photography visit our style page or to find out about our packages and prices visit our Collections page.
As Cheshire wedding photographers we get to work with some very talented people in the wedding industry and this is most certainly the case when we work with:
Venue: Heaton House Farm www.heatonhousefarm.co.uk
Hair & Makeup: Sarah Meredith  www.sarahmeredithmua.co.uk/bridal-hair-and-make-up/
Videographer: Red Seats https://redseats.co.uk
Magician: Sam Fitton www.samfitton.com
Entertainment: The Live Piano Experience https://livepiano.co.uk
Wedding Cake: For Goodness Cake www.forgoodnesscake.net
Caterers: Vanilla in All Seasons www.vanillainallseasons.co.uk
Dry Ice & Confetti Cannons: Eventech https://eventechuk.co.uk