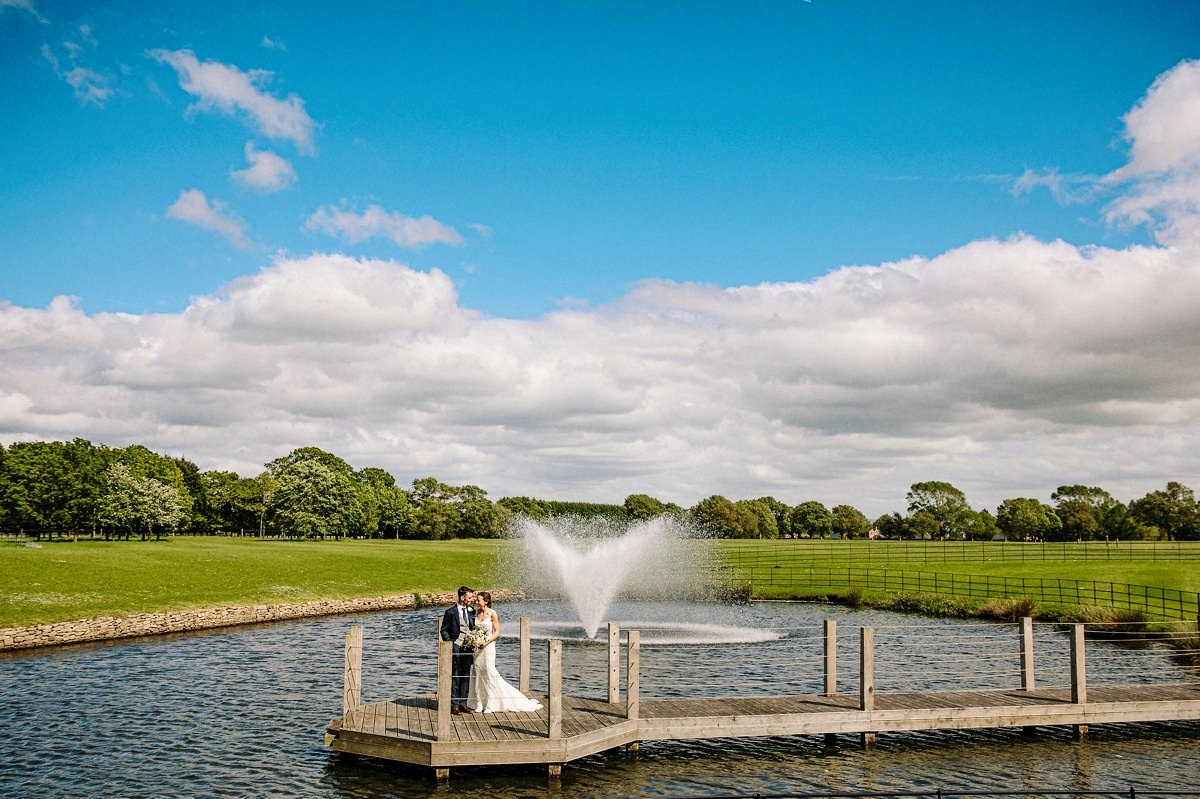 IF YOU'RE PLANNING A SUMMER WEDDING AT MERRYDALE MANOR WEDDING, THEN READ ON!
We were recommended to Jonny and Sara, and when they first got in touch with us a couple of years before their wedding, we were so thrilled. They were planning a relaxed summer wedding which they could share with their friends and family at one of Cheshire's stunning wedding venues, Merrydale Manor. Jonny and Sara are the sweetest people, and we were so excited to photograph their wedding!
Here is Jonny and Sara's wedding story.
The Morning of the Wedding
We started the day early when we joined Jonny and his groomsmen at Jonny and Sara's home where they had stayed the night before. Jonny and his friends were getting ready, and it was a really nice, chilled vibe. Sara had brought Jonny a gift presented to him by the Best Man along with a handwritten message from his bride to be. Having captured that special moment, we headed off soon after to join Sara and her bridesmaids at her parents' house for the bridal preparations. There was also a reciprocal gift for Sara off Jonny.
A Beautiful Wedding Ceremony
The wedding took place at in the Ceremony room at Merrydale Manor decorated with stunning cream floral displays. There were lots of laughter and tears of joy throughout, which was so wonderful. After the ceremony, there was a big cheer from everyone, and then the newlyweds walked down the aisle whilst their guests showered them with confetti – such fun.
Ice Cream Anyone!
It was then time to relax with their guests and enjoy the champagne, canapés and of course ice cream.
The wedding reception took place in the Merrydale Suite and surrounding grounds., which is simply stunning.
It was a sunny day, albeit a tad windy and it was fantastic that Jonny & Sara could enjoy their drinks reception outside with their guests. While the guests enjoyed their ice creams, we wandered around the grounds with Jonny and Sara, creating fun and creative portraits.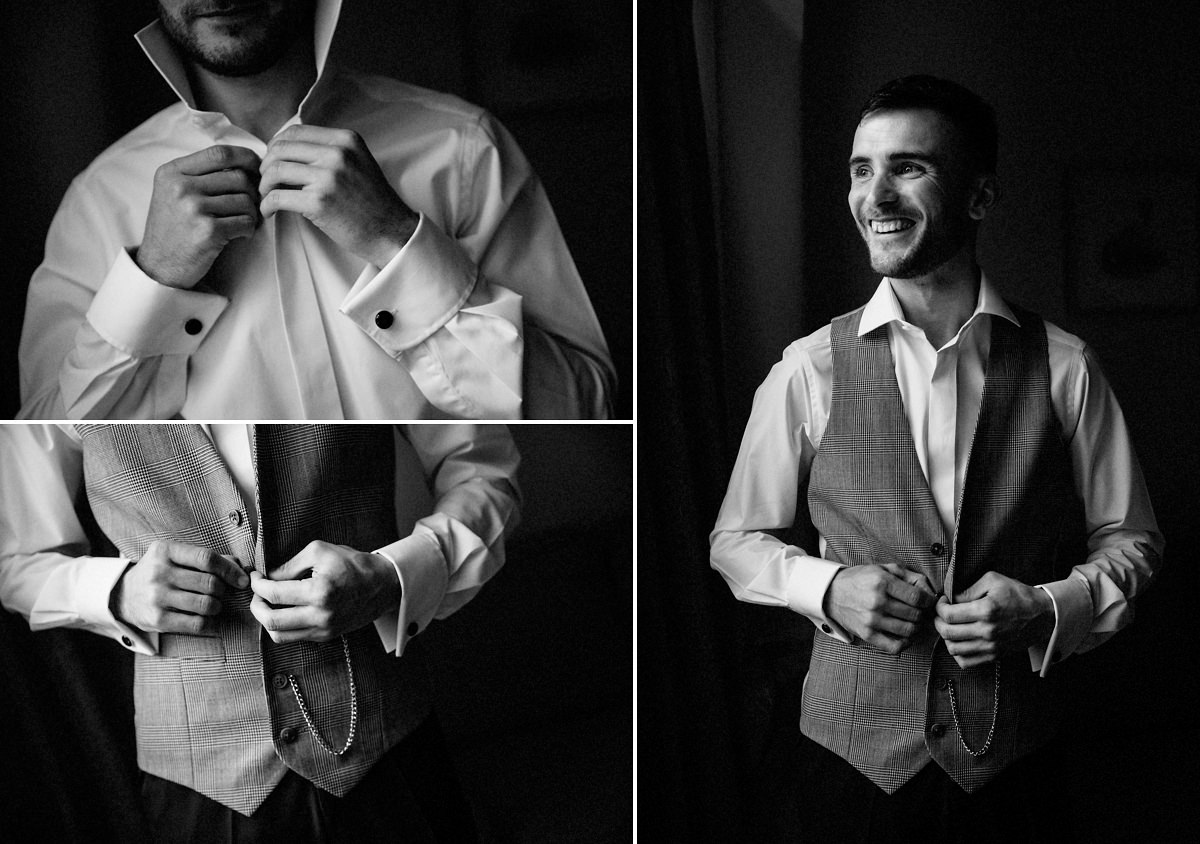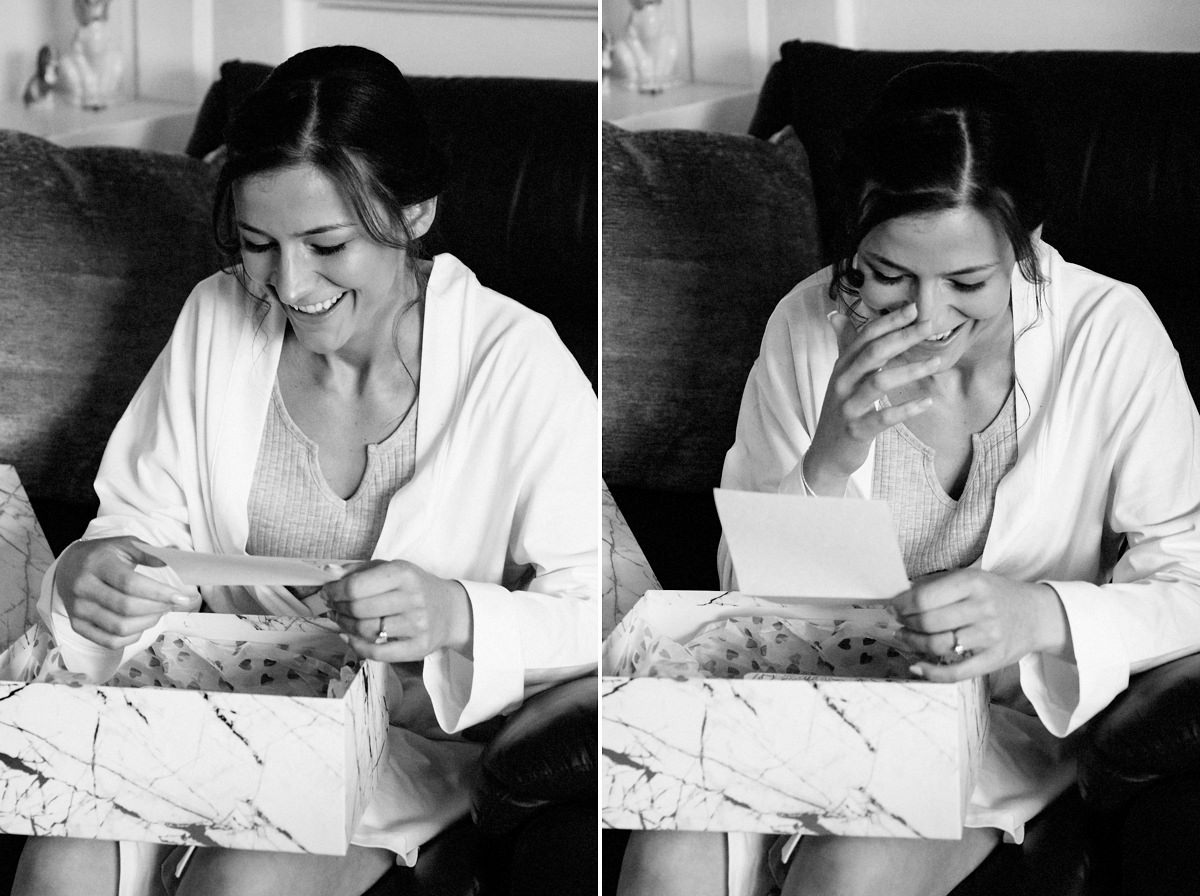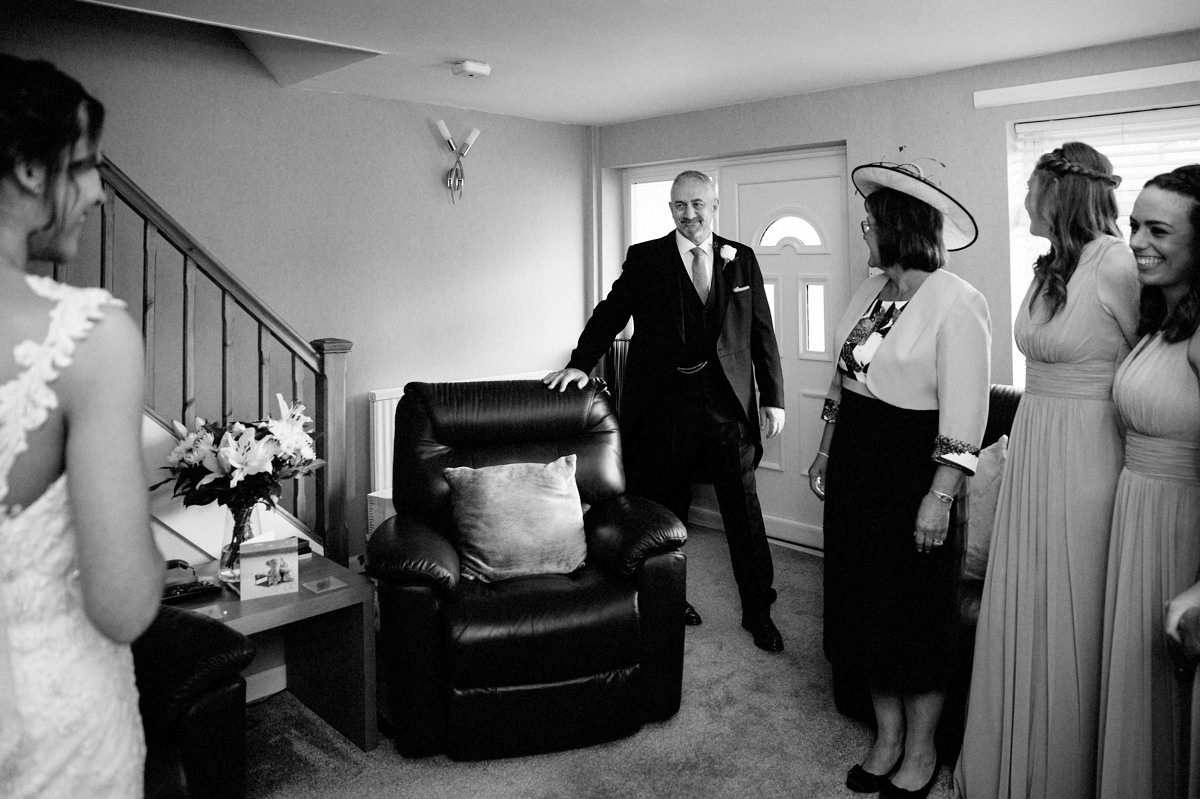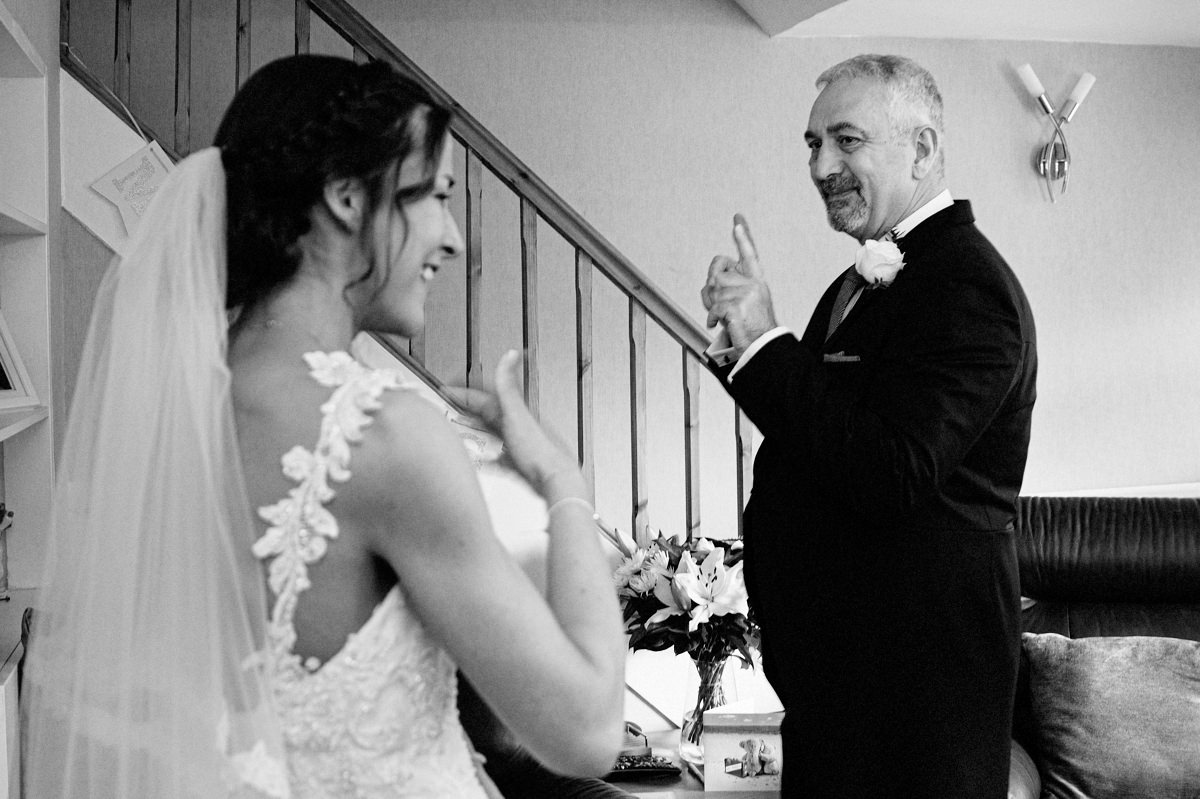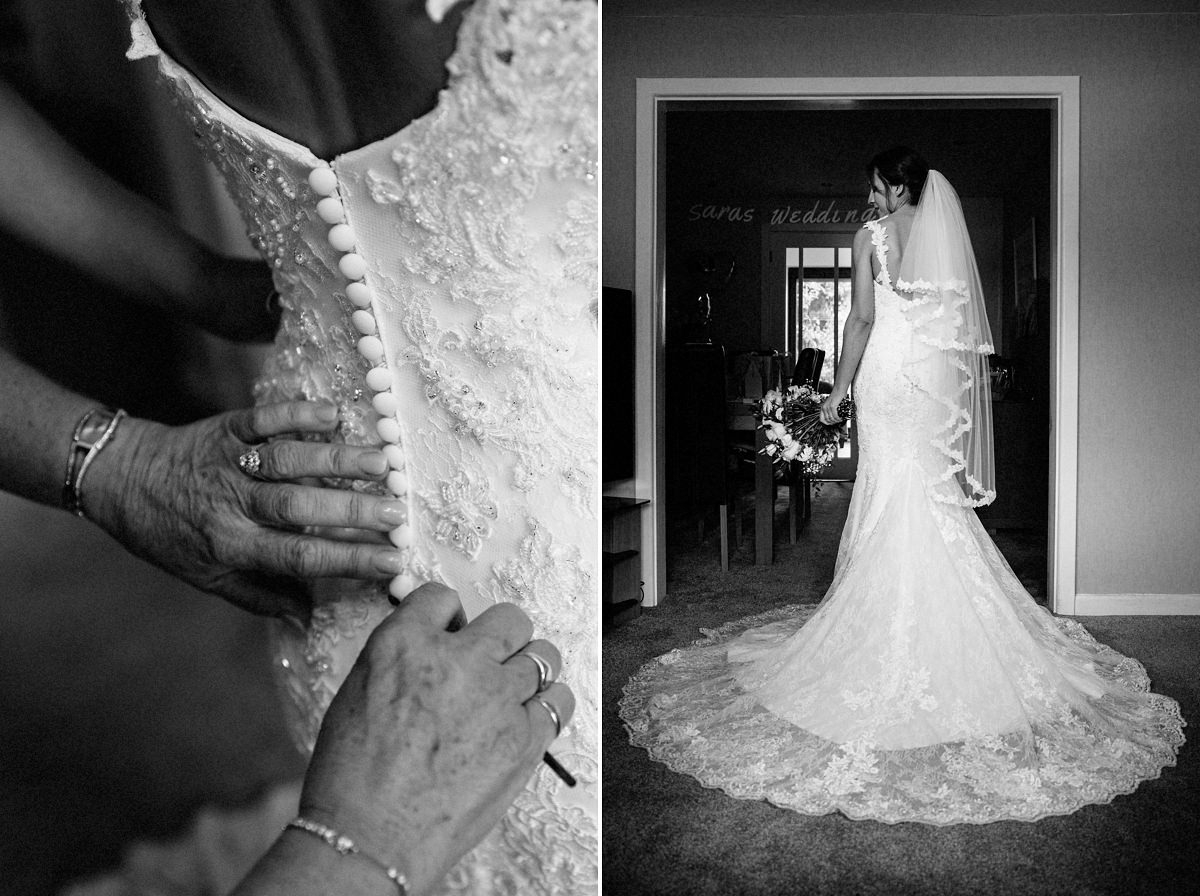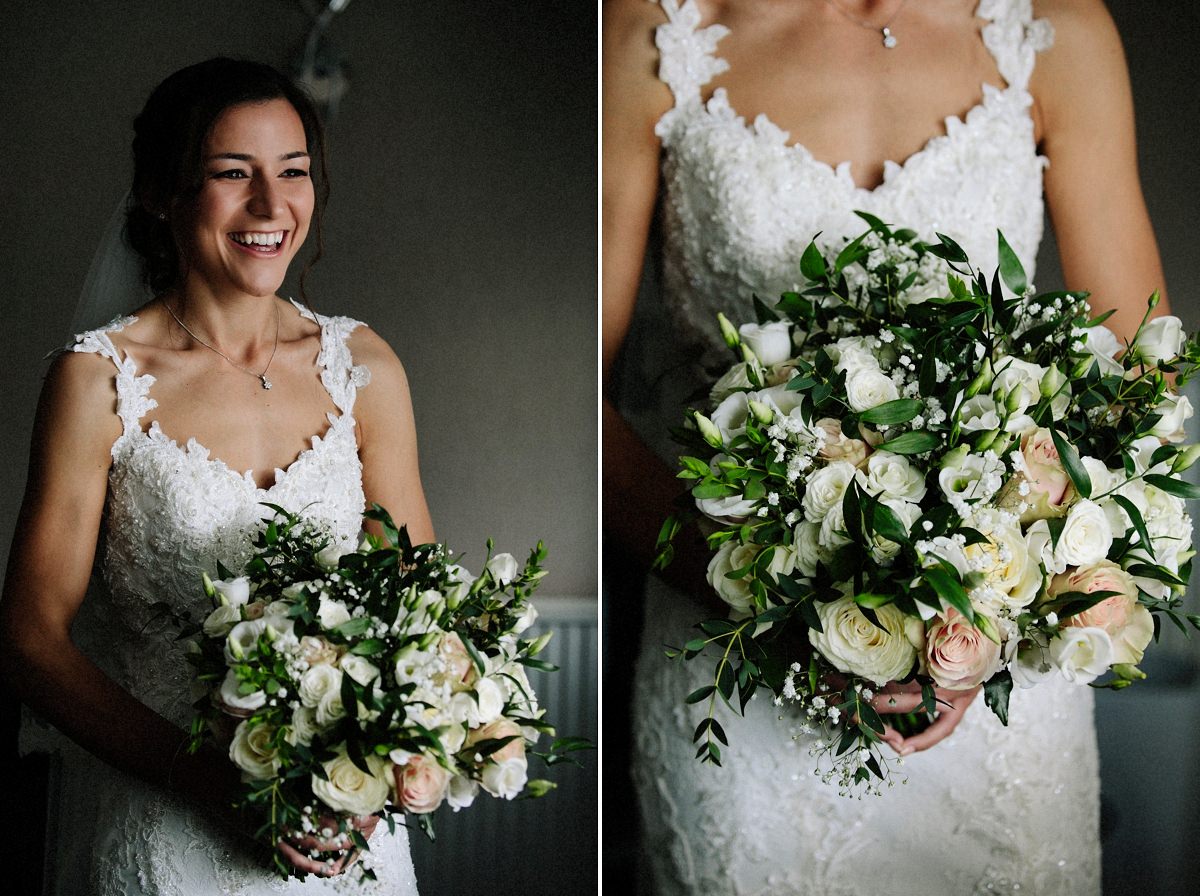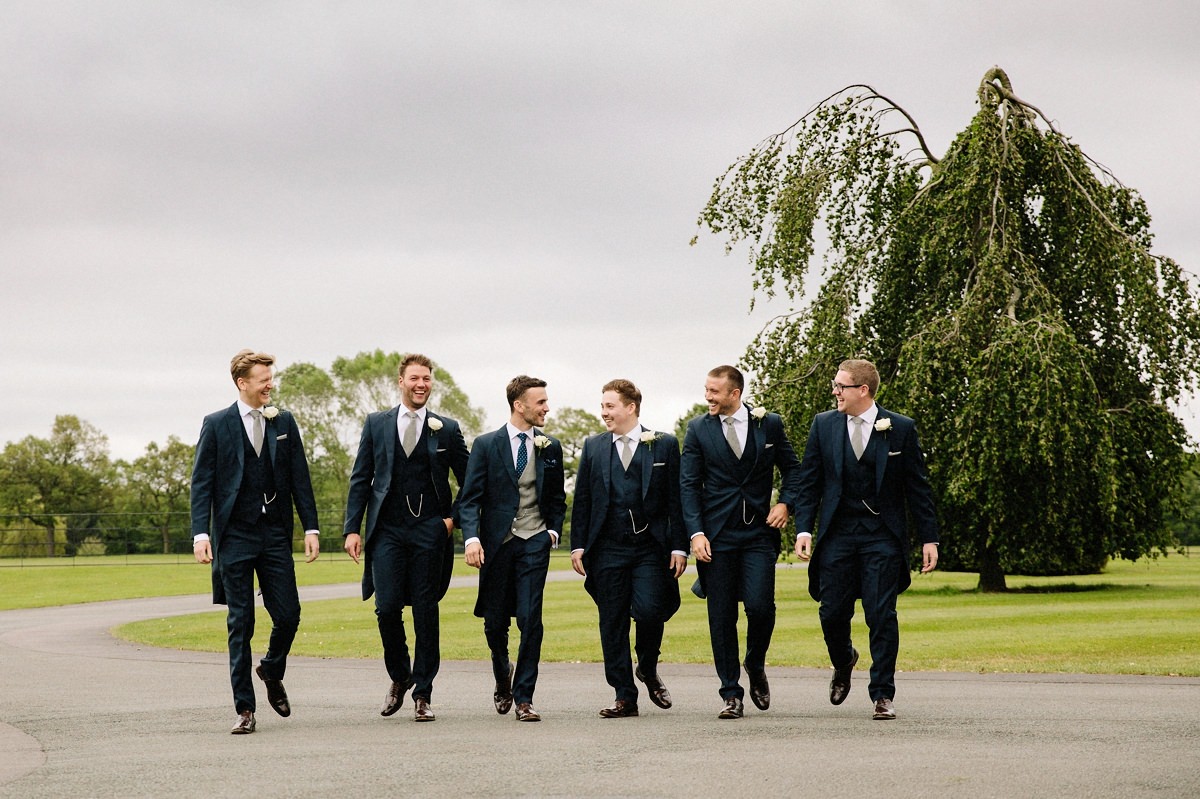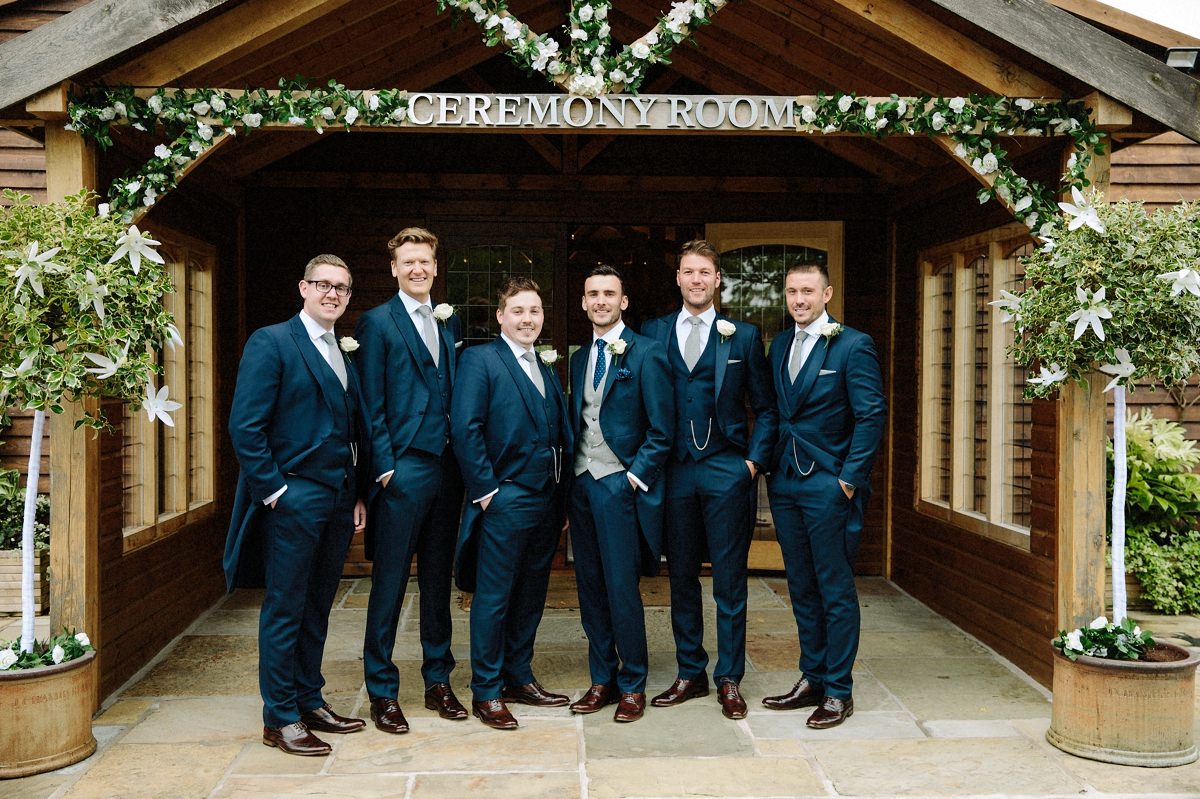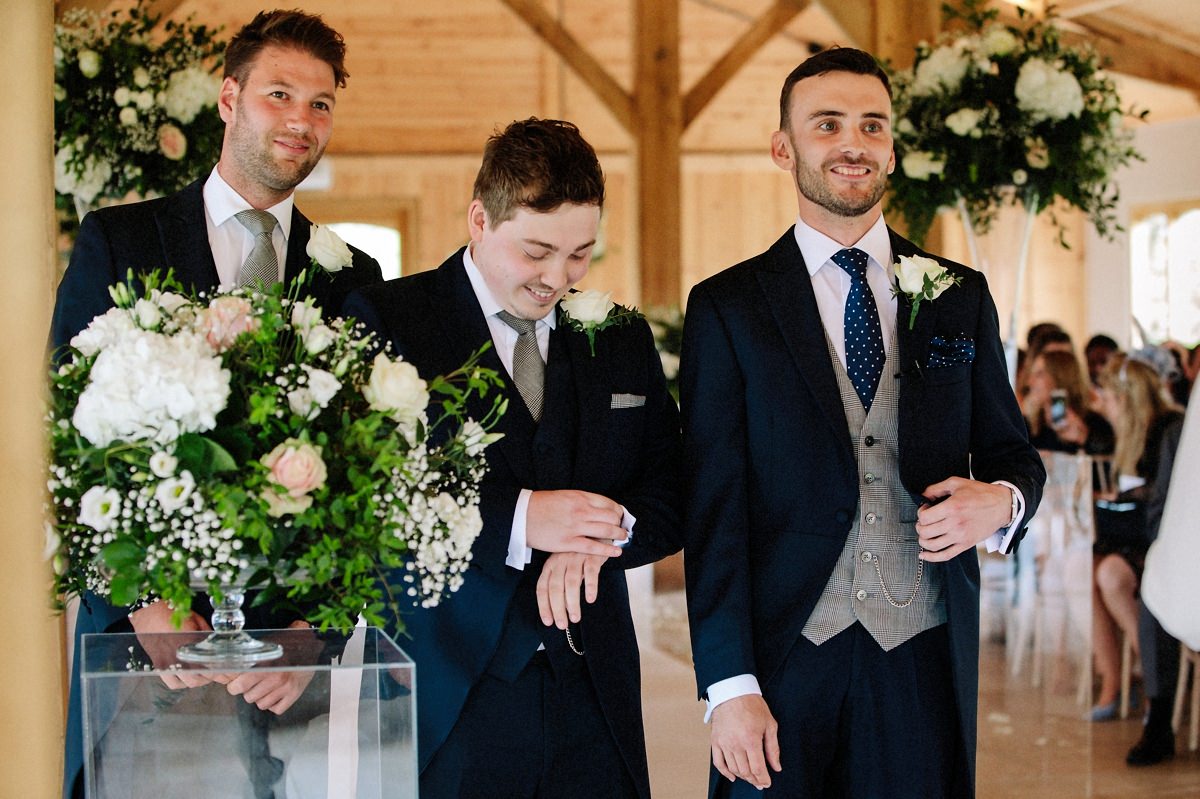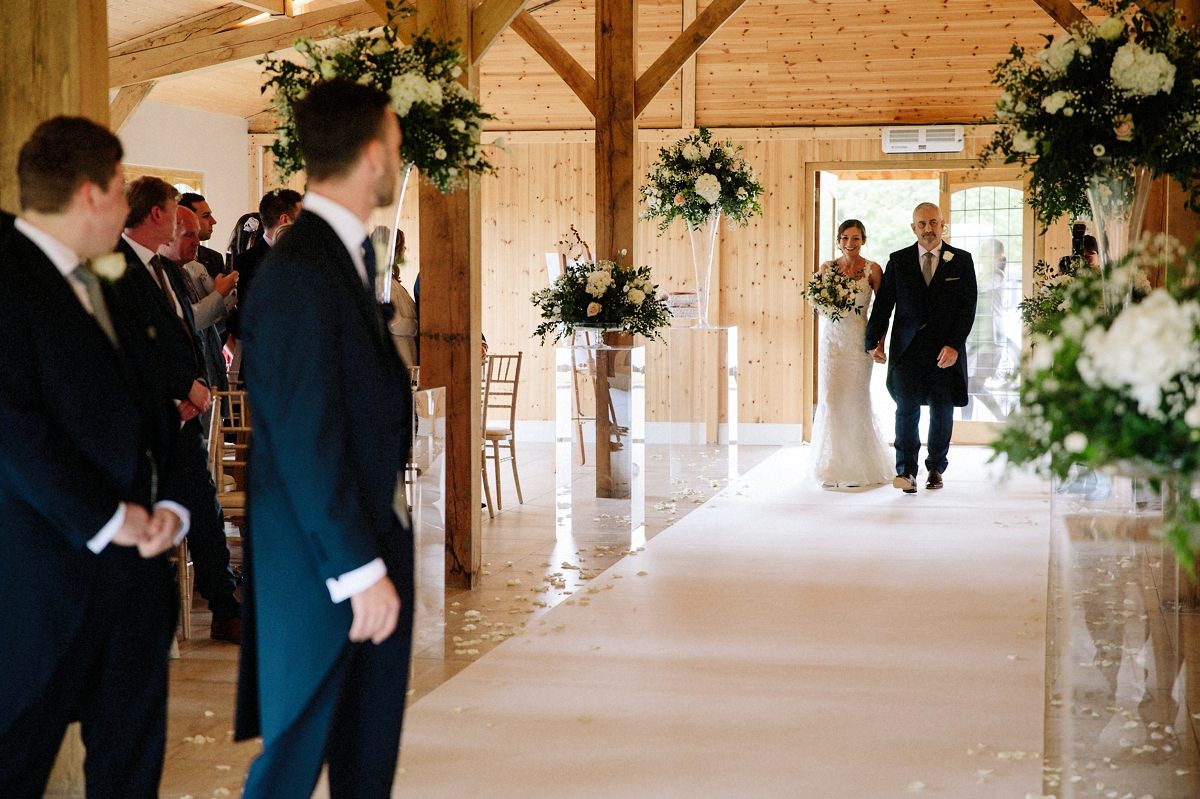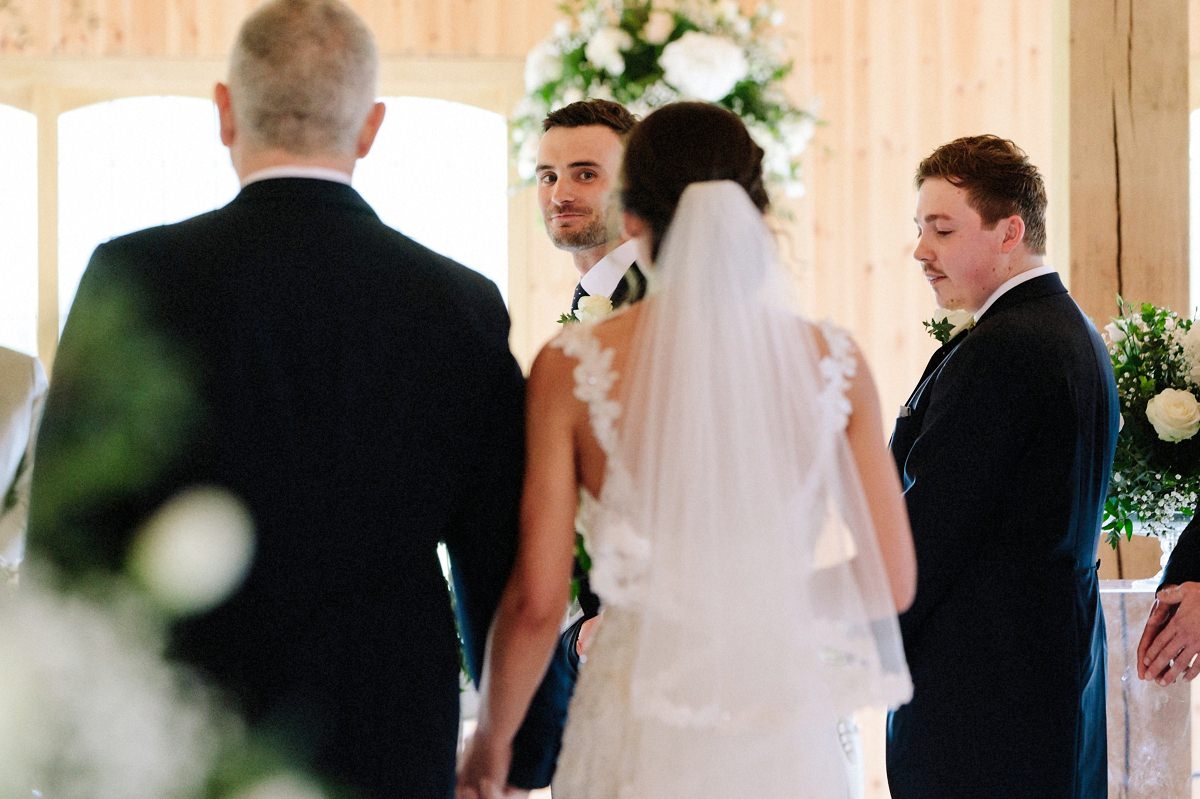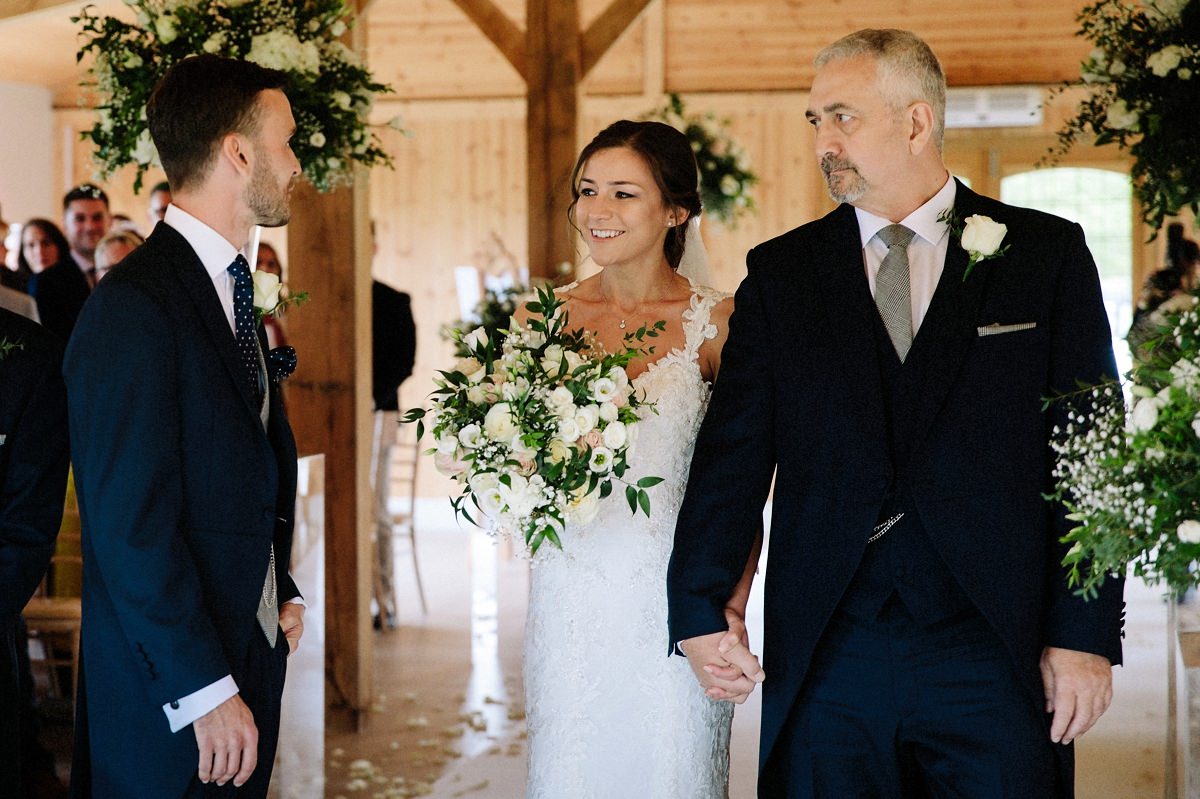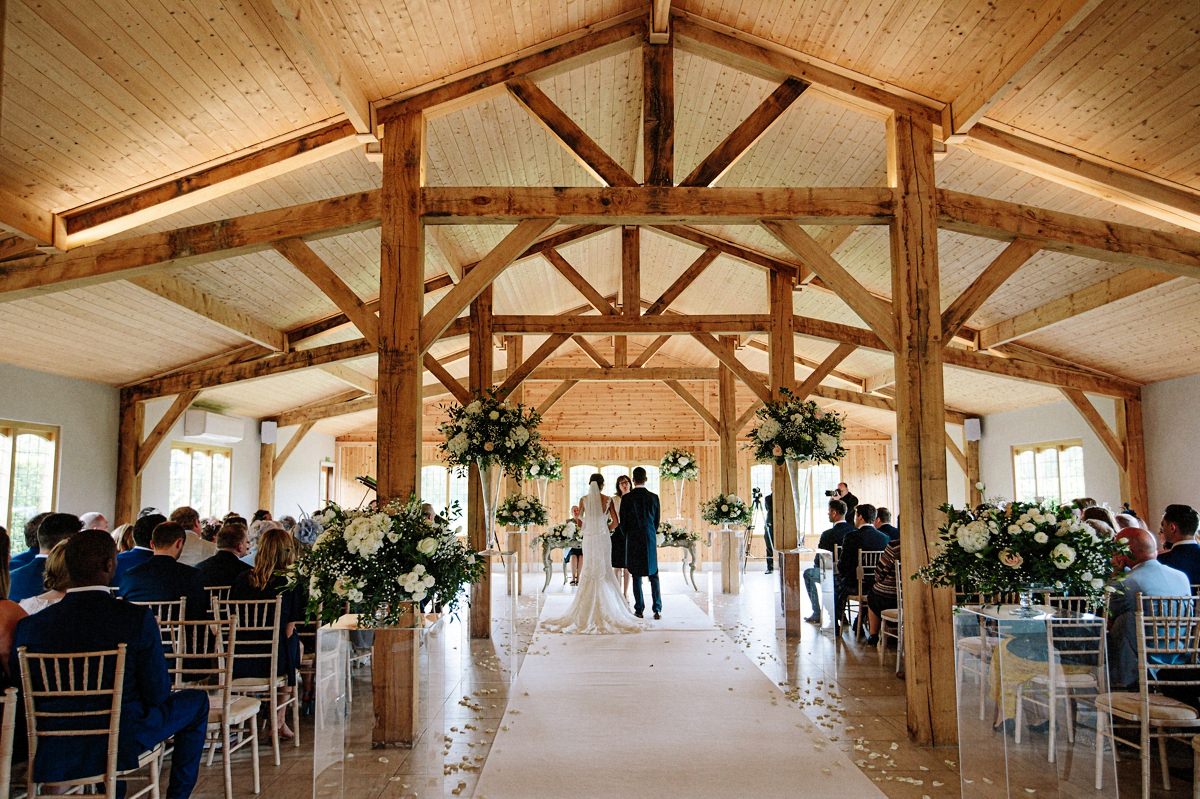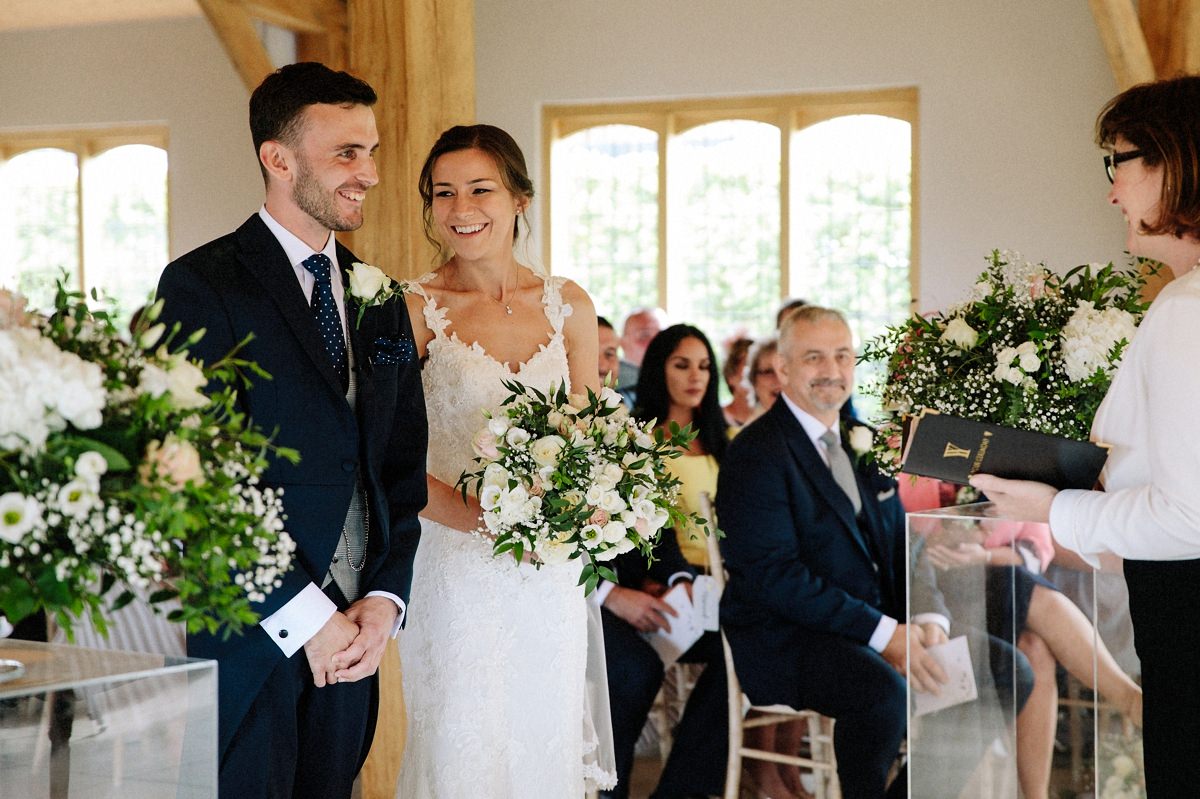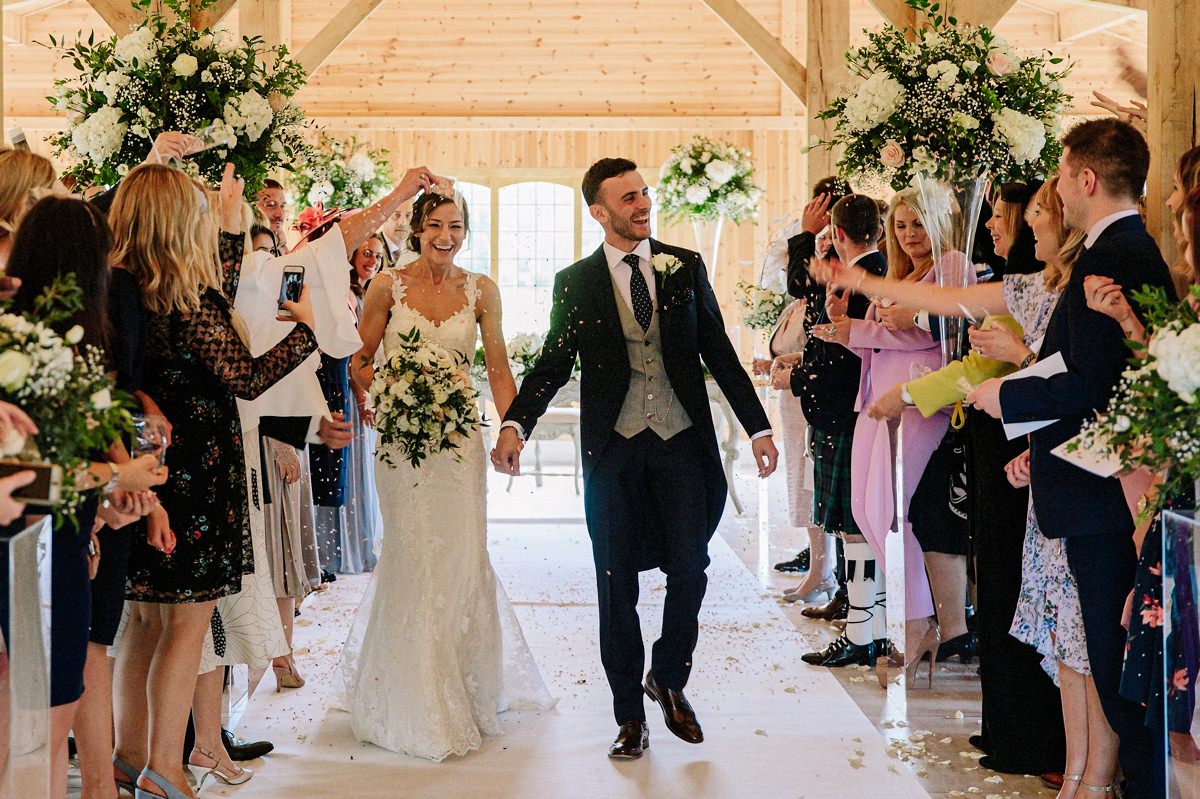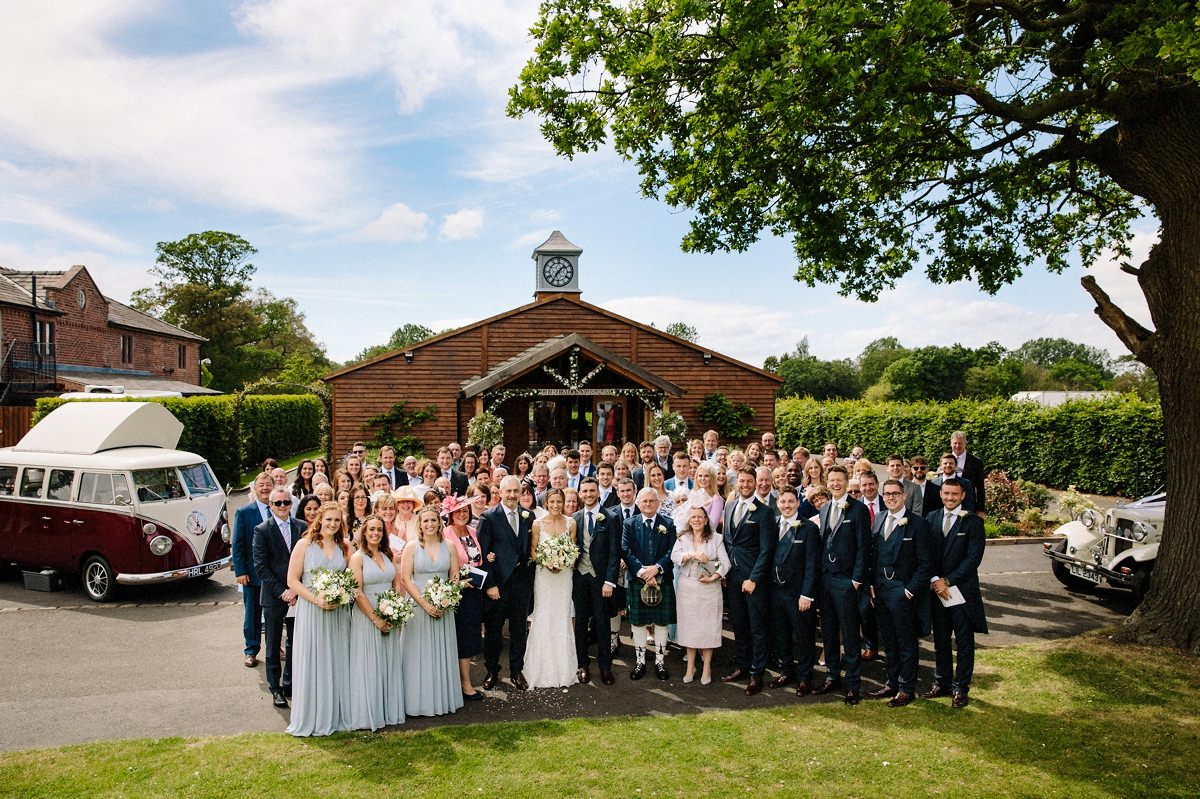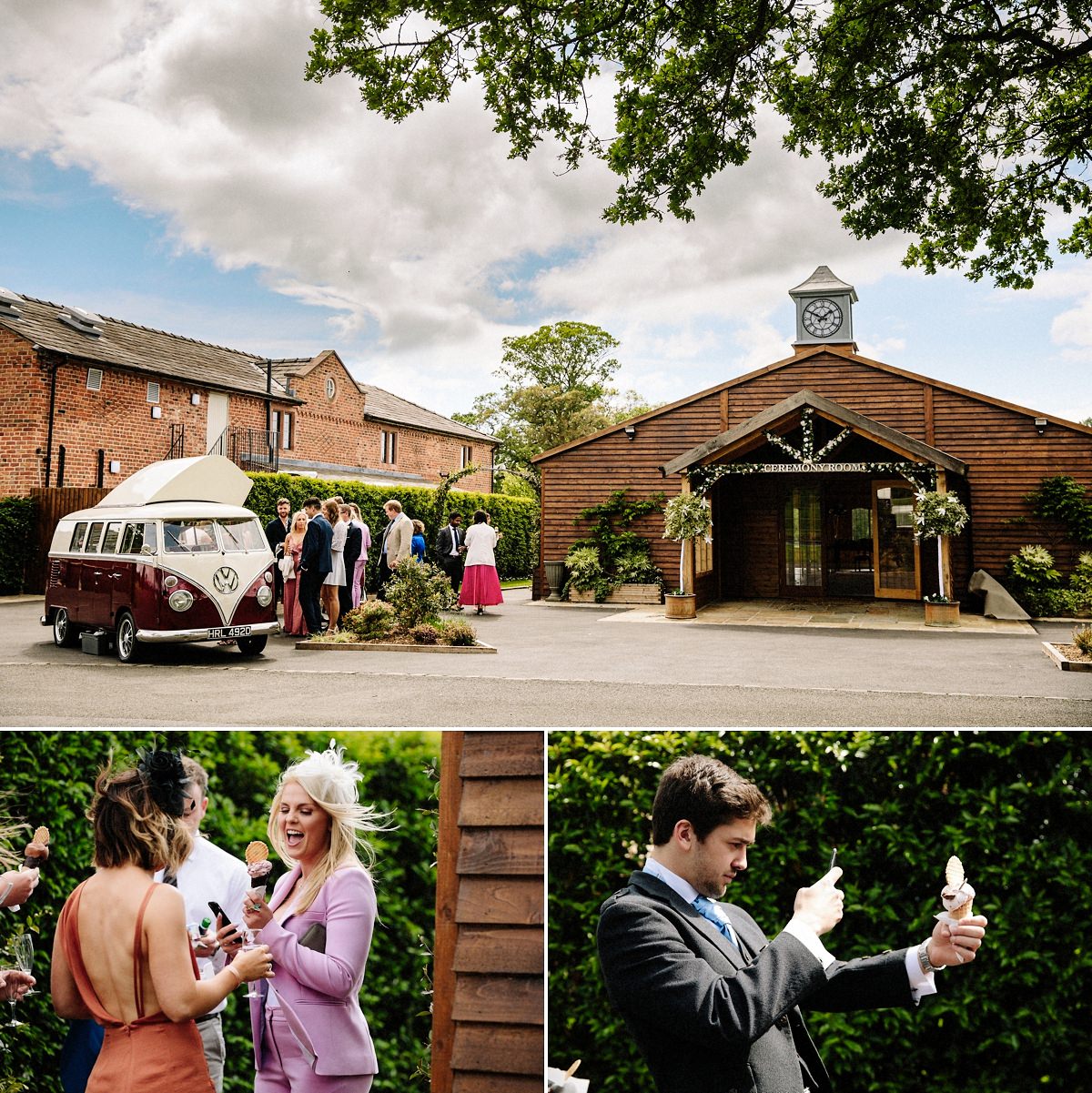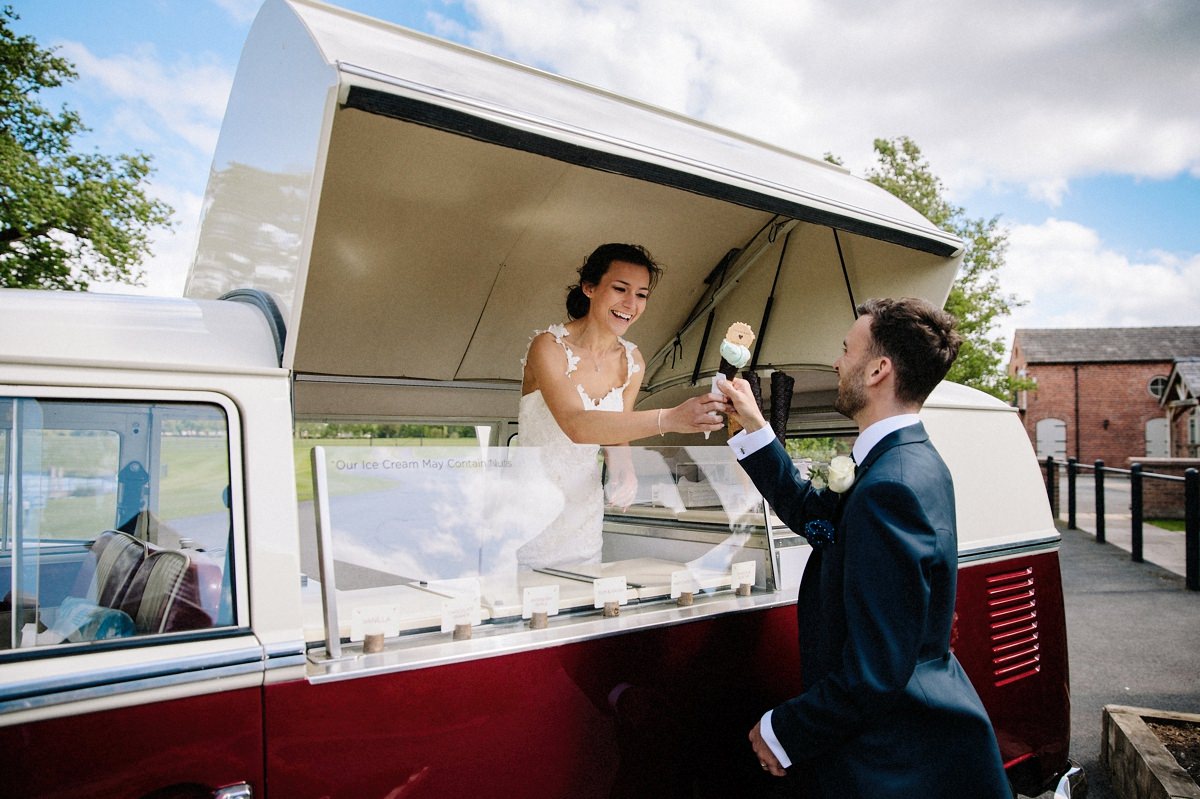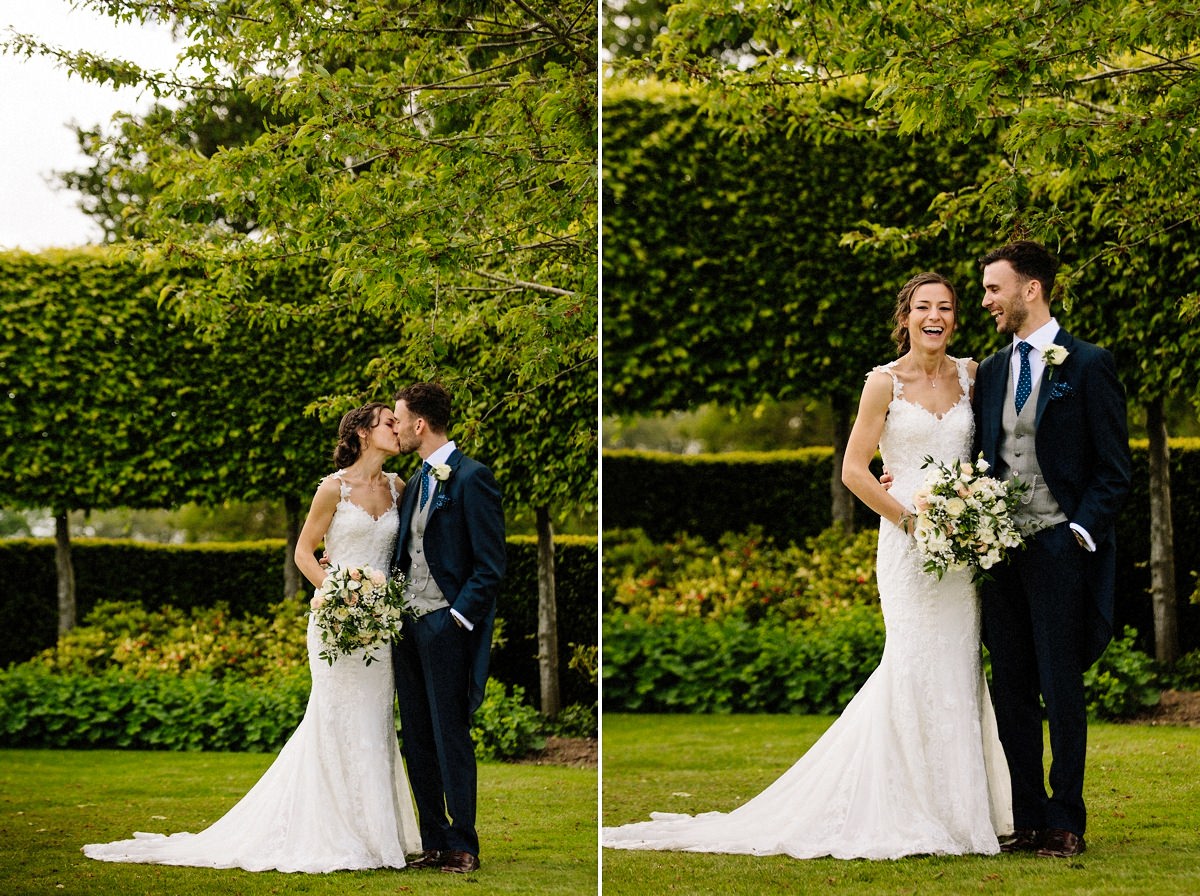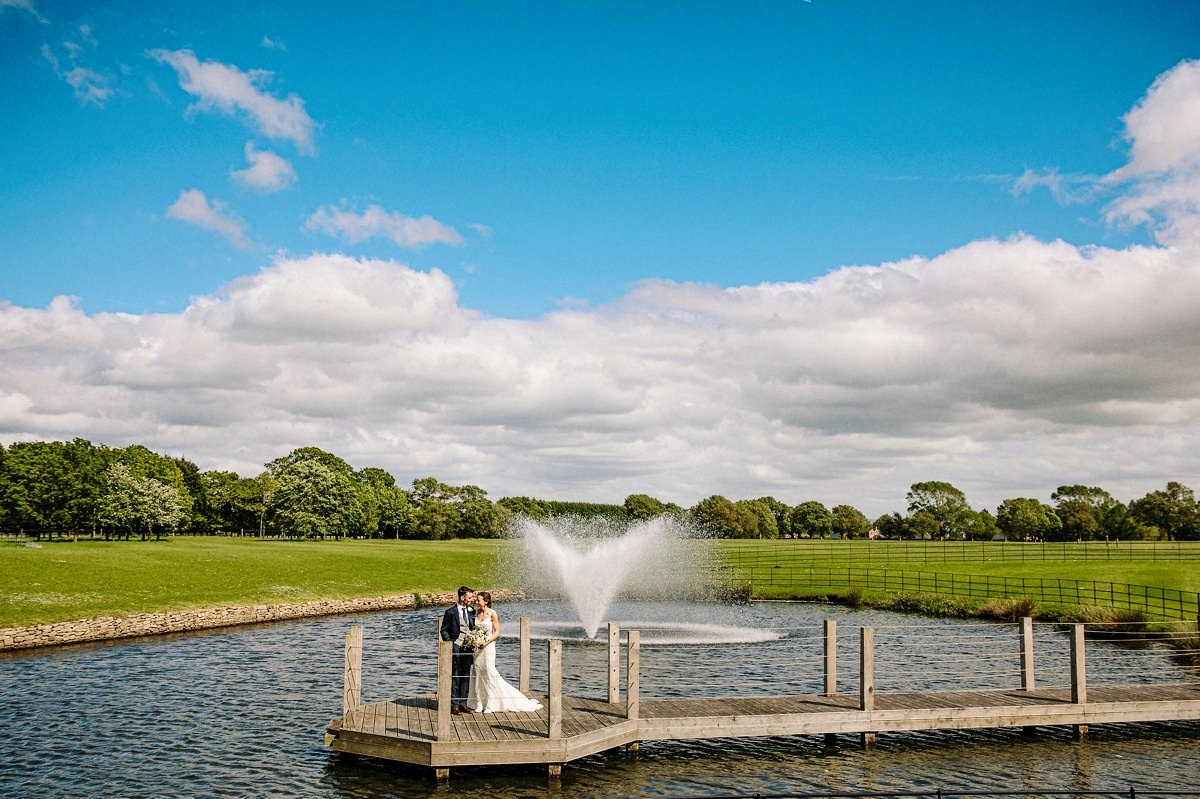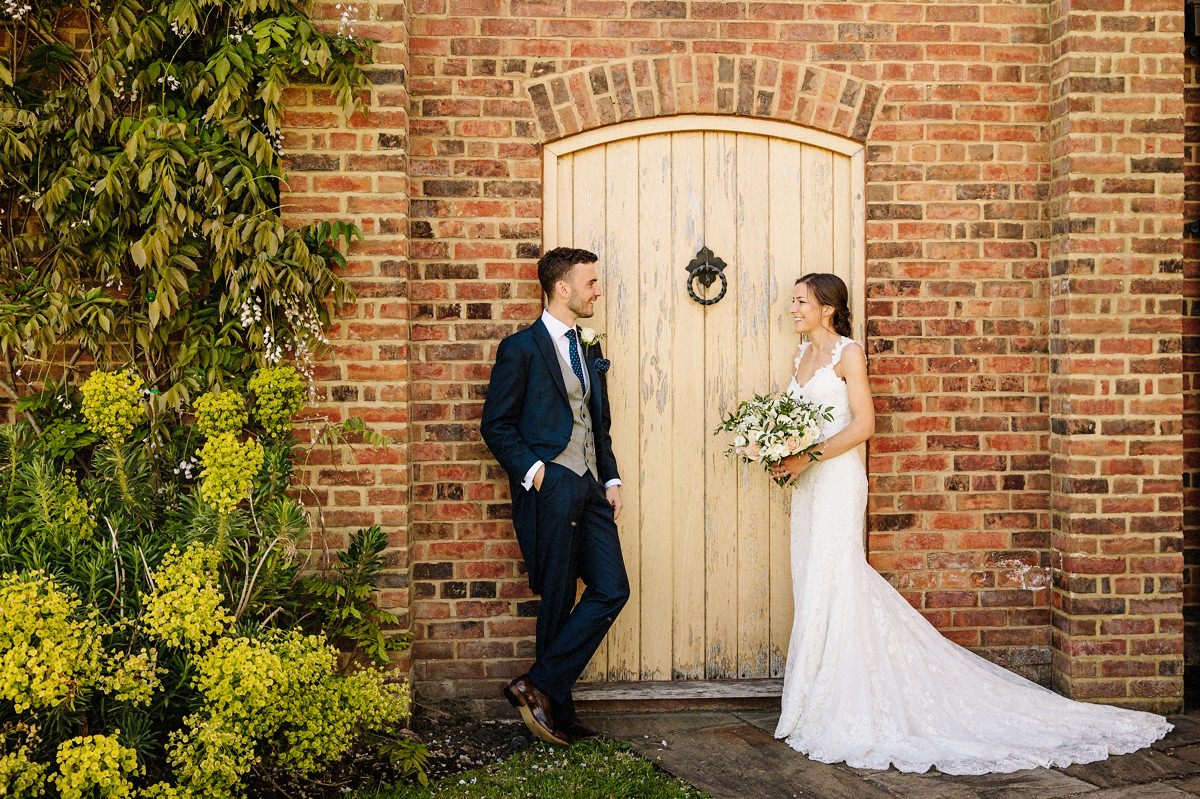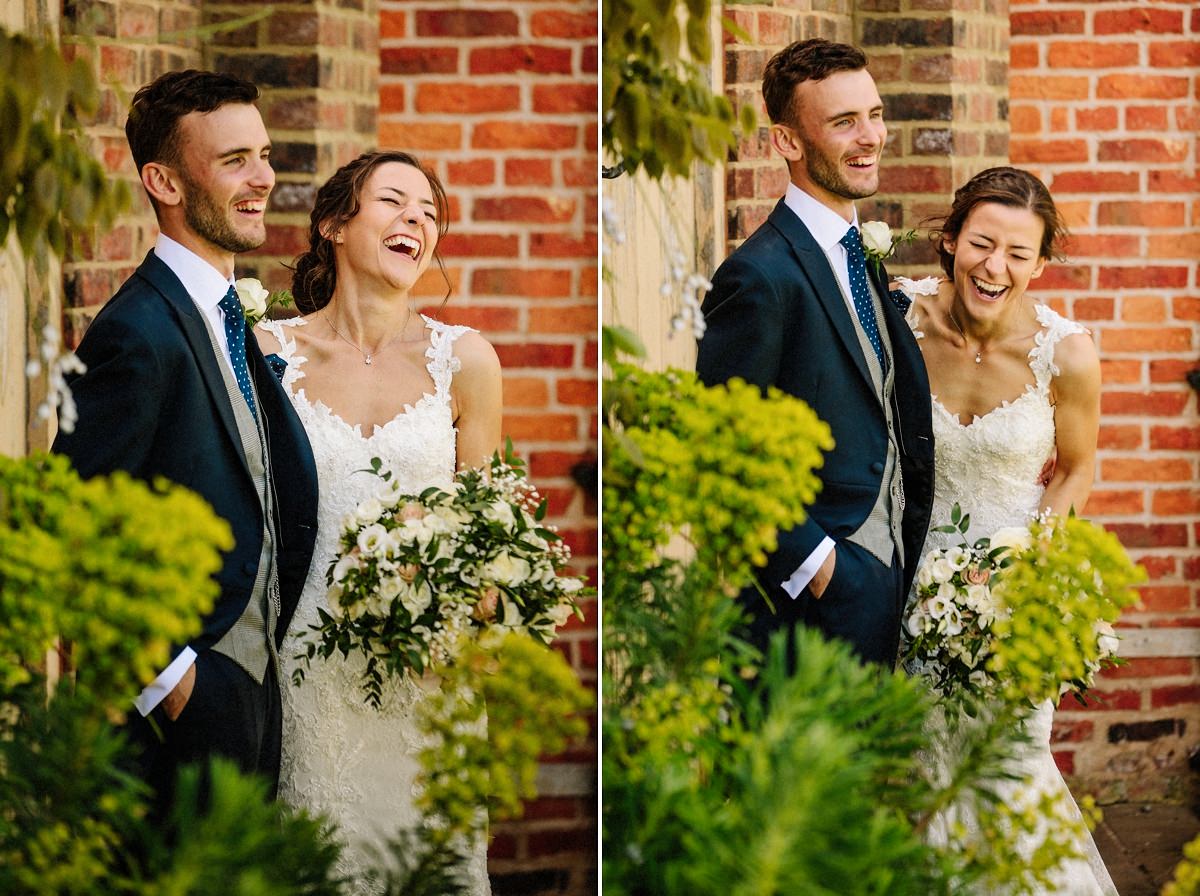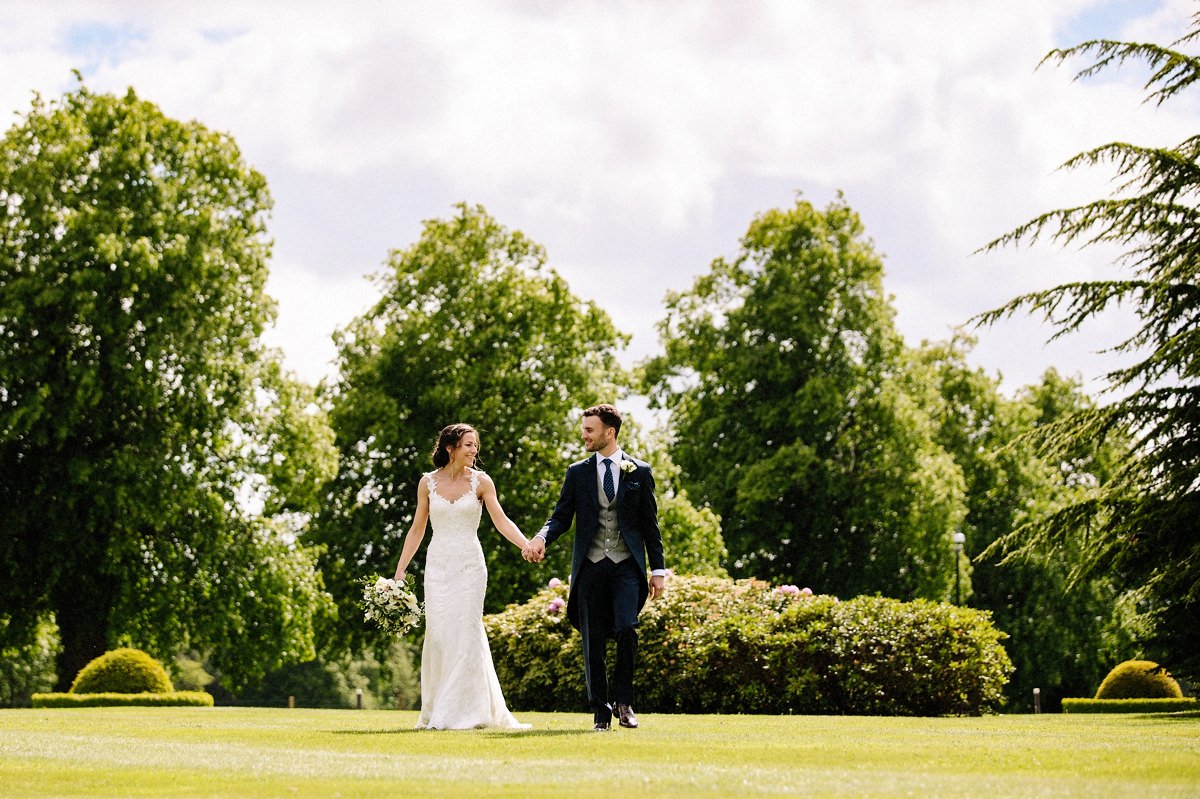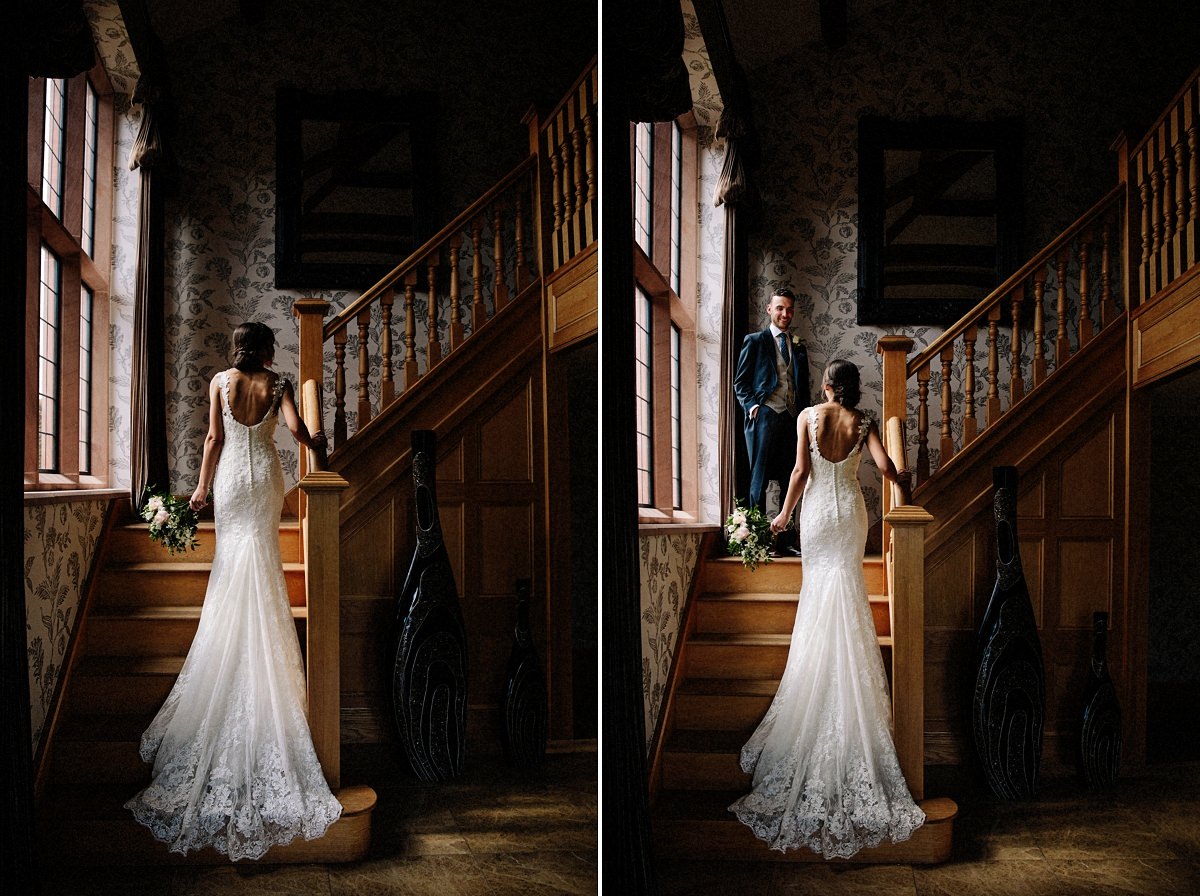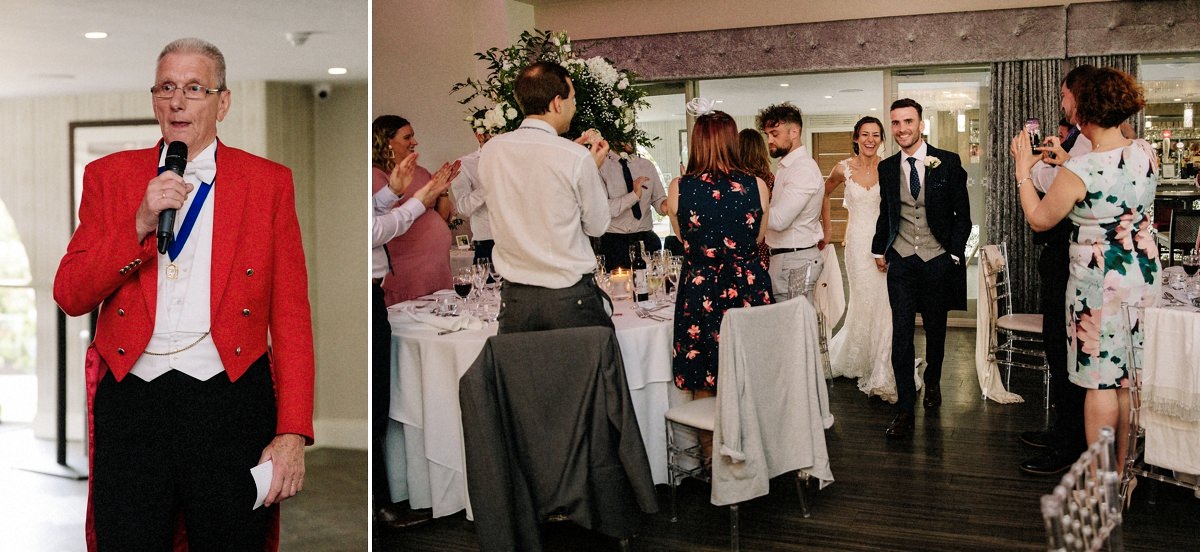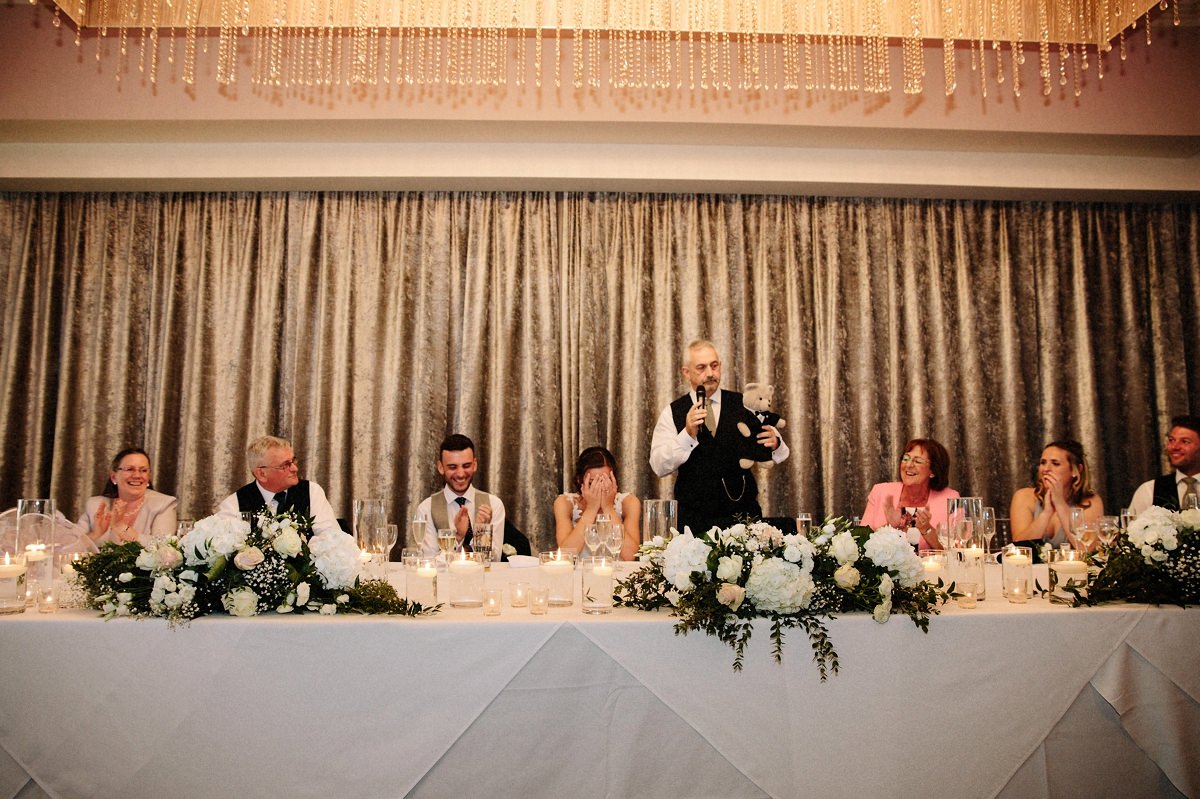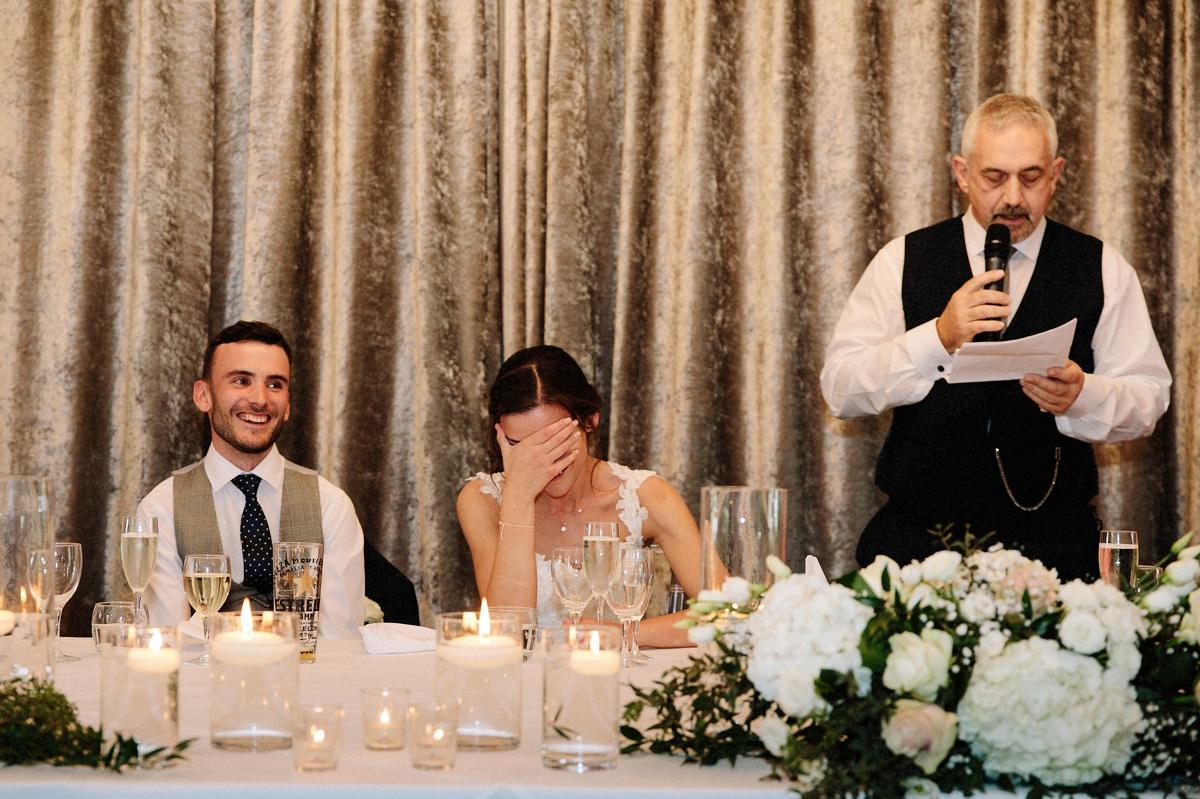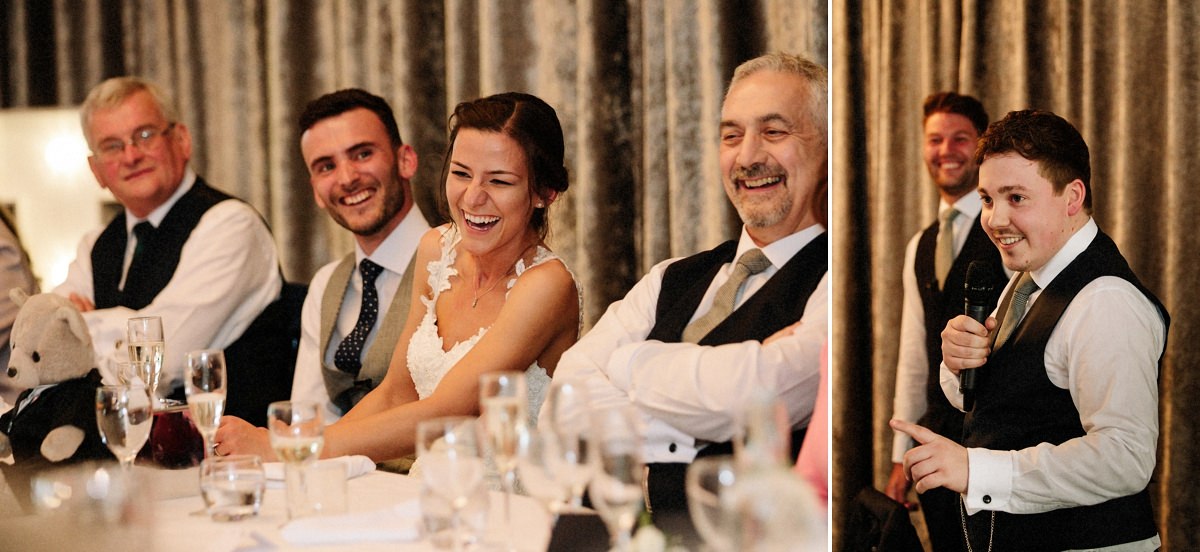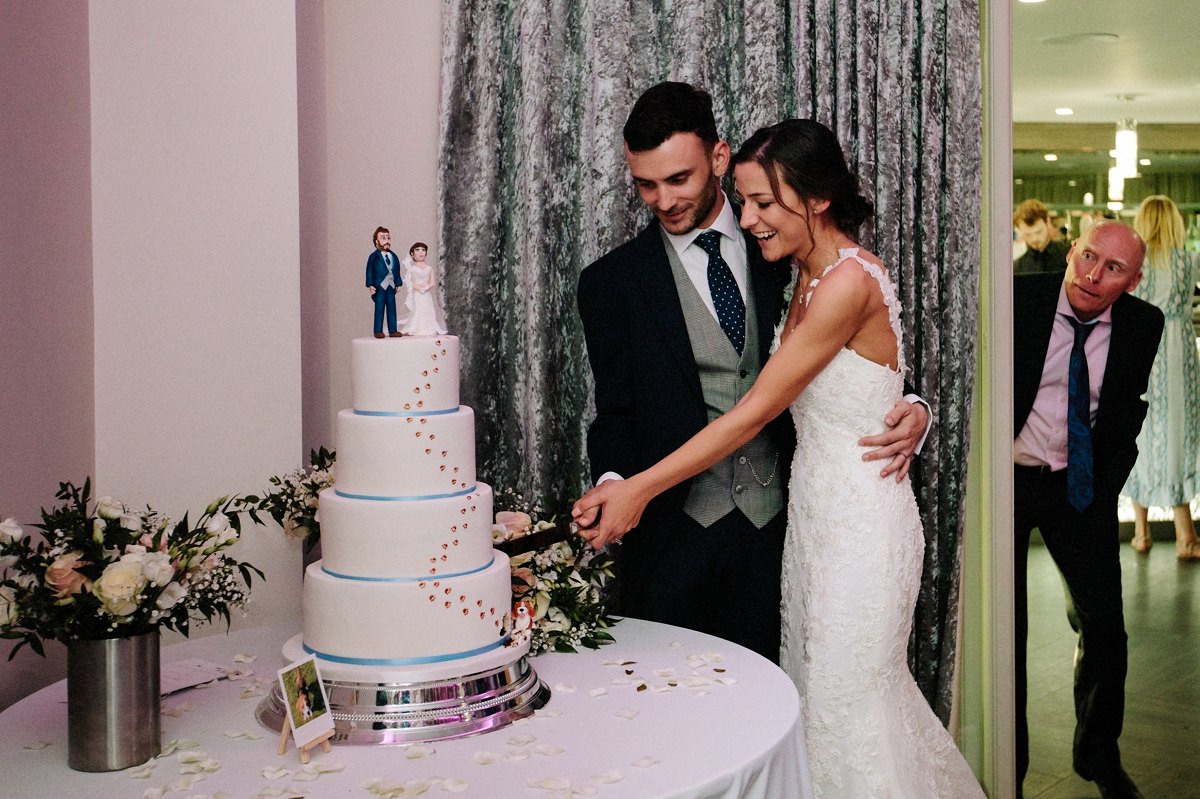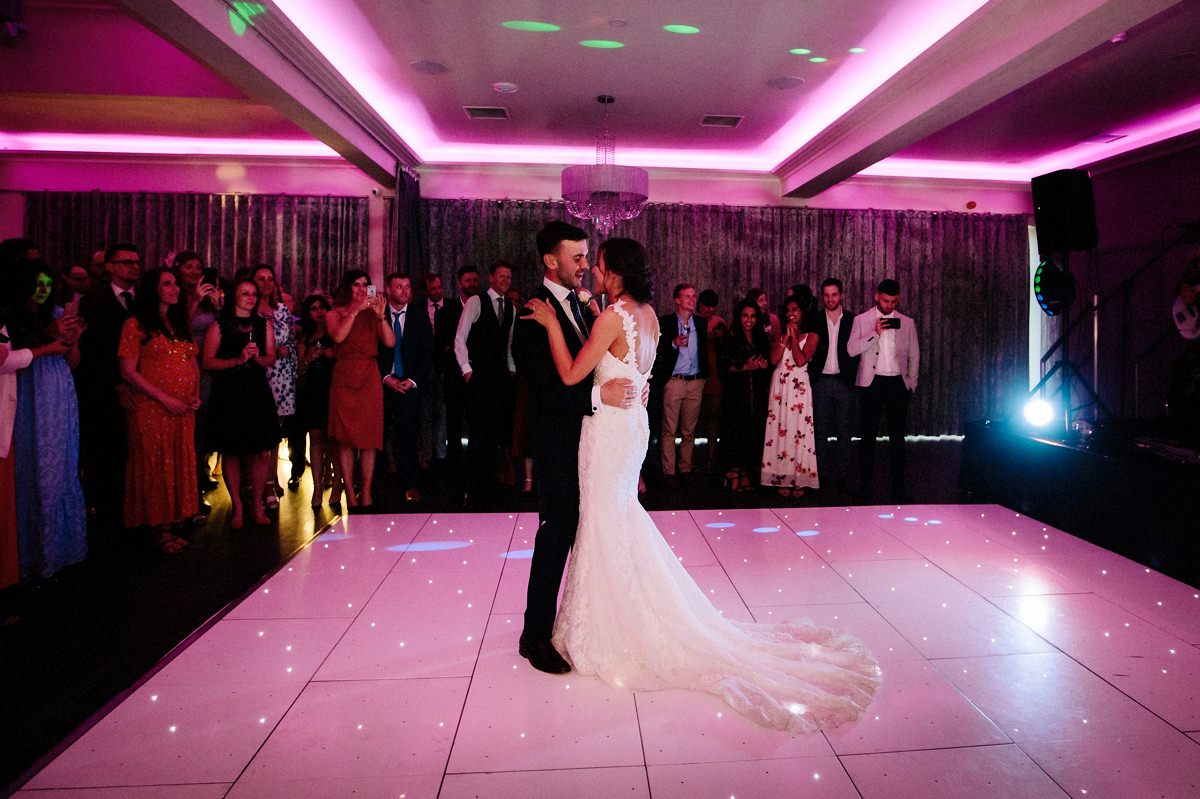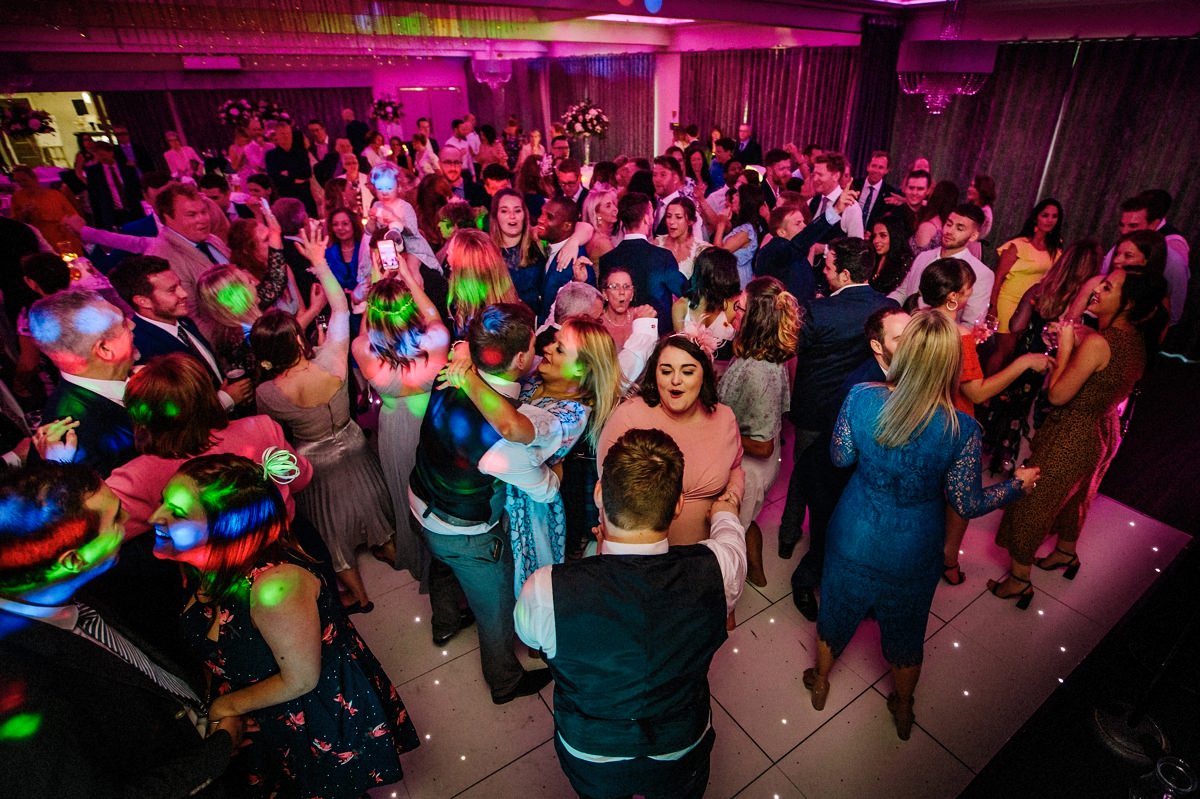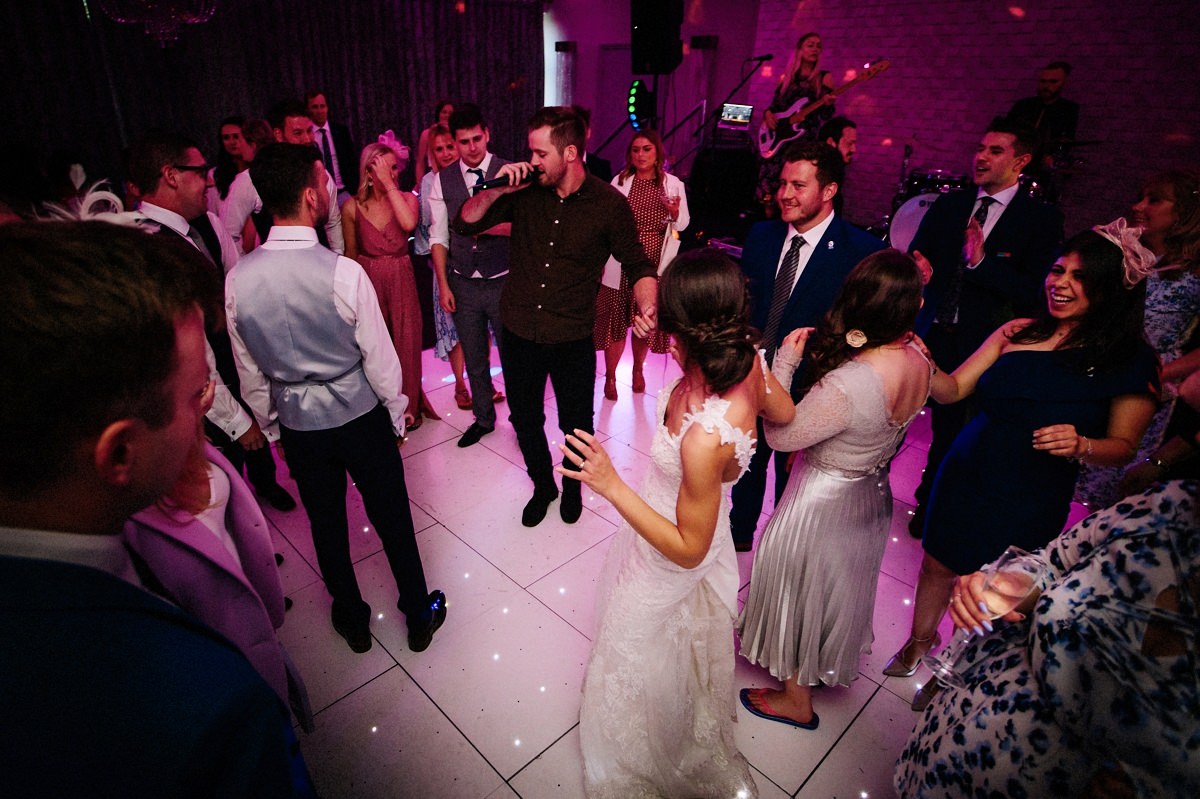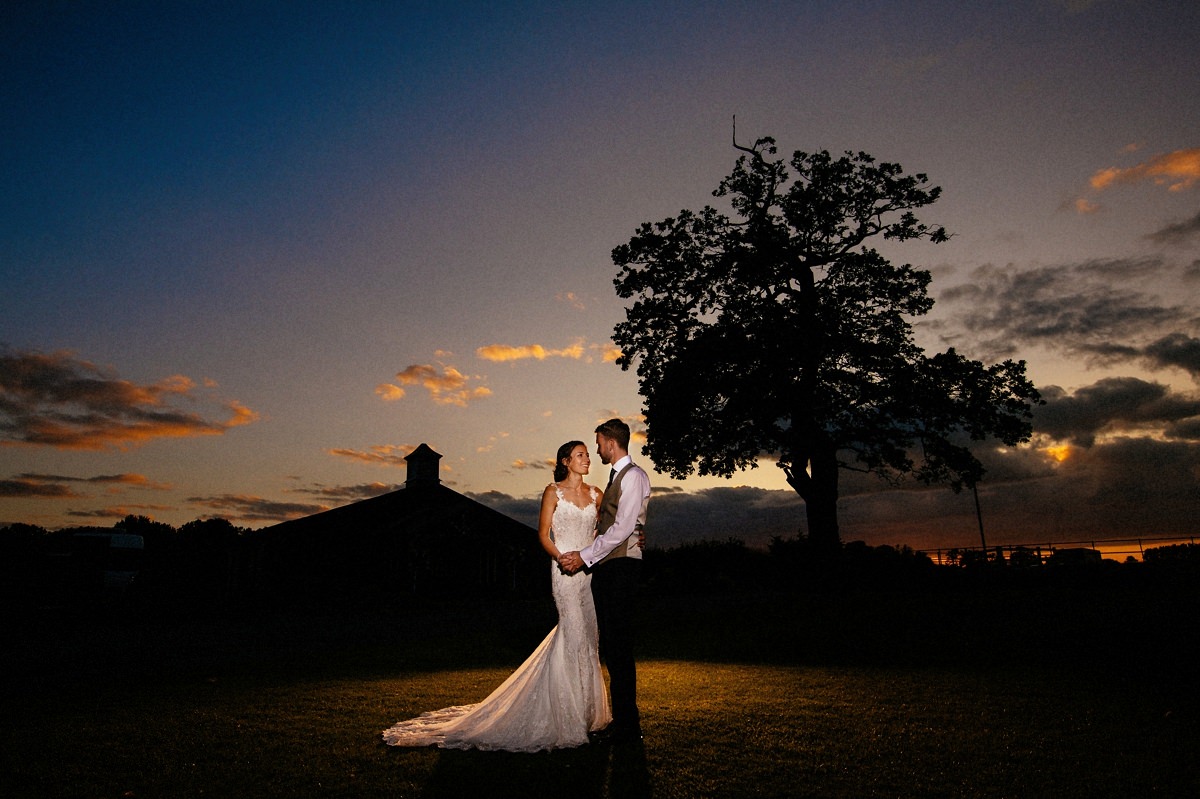 Into the night
Barretts Event Caterers provided a creative menu for Jonny & Sara's wedding breakfast, which was very well received by all their guests – it was absolutely delicious. Afterwards, they had some hilarious and heart-warming speeches and then time for Jonny & Sara's first dance. A live band, which a huge hit provided the evening entertainment, and the dance floor was heaving. As the night progressed, we always love a good sunset, and it was fantastic that Jonny & Sara wanted to take advantage of this too.
Merrydale Manor Weddings
See our full selection of weddings at this stunning Cheshire wedding venue over on our Merrydale Manor Wedding Photography page.
Let us tell the story of your day
If you have booked your wedding or your wedding reception at Merrydale Manor and would like us to tell the story of your day, then let's chat; we would love the opportunity to photograph your wedding.
Wedding Suppliers
Barretts Event Caterers – https://www.barrettseventcaterers.com
Horgan's Wedding Cars – https://www.horganscars.co.uk
Benjamin Clarke – The Wedding Pianist – https://theweddingpianist.co.uk
Country Flowers – https://www.countryflowersflorist.co.uk
Makeup by Joanna Daines – https://www.weddingmakeupcheshire.com
Ice Cream Dub – https://www.icecreamdub.co.uk
Agent Smith Wedding Band – https://www.agentsmithband.co.uk