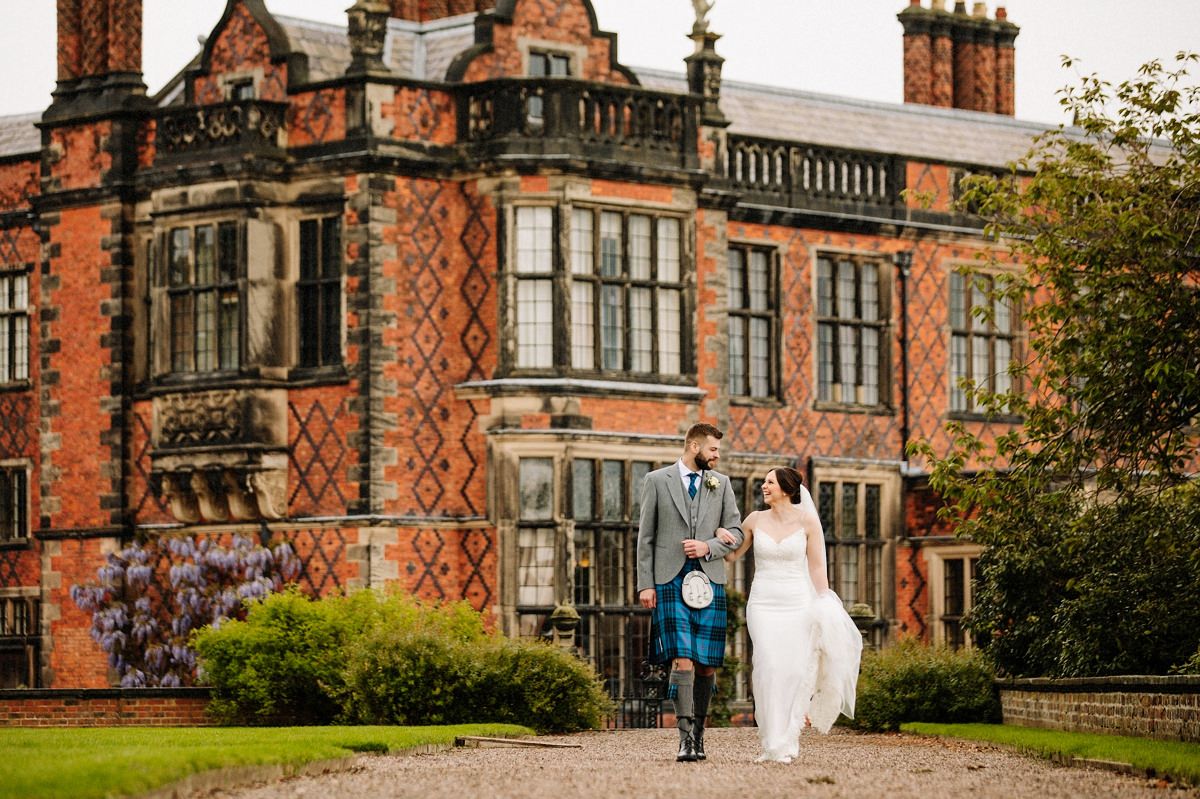 If You're Planning A Wedding at Arley Hall and Gardens, You'll Enjoy This Wedding!
We couldn't wait to photograph Russell and Fran's wedding; we just knew it would be a fantastic day. They were planning a beautiful outdoor wedding to make the most of the stunning surroundings and enjoy drinks and canopies in the Courtyard for their reception.
"We arrived back from honeymoon today and have had a quick look through the pictures, and they look incredible! Thank you once again for capturing our day, and it's been amazing to relive our wedding – thank you!"
Would It Rain or Would It Not?
Russell and Fran had planned an outdoor ceremony in The Alcove, situated at the end of the stunning double herbaceous borders but did the weather have other plans! We joined Russell and his best man, both adorned in their traditional kilts, greeting guests as they arrived, just as the sky clouded over and there began the first of many showers. Guests hustled back to the Courtyard for shelter while we were all left trying to decide if it was just a quick shower or something more. Within minutes the rain had stopped, and everyone, umbrellas in hand, made their way back to the Alcove where they were seated for the bride's arrival. Seconds later, another shower arrived, but this time the guests were not deterred and up went the umbrellas accompanied by much laughter.
Despite the weather being a tad temperamental and being touch and go whether the ceremony could go ahead outside as initially planned, the service went ahead, and Fran had her dream outdoor ceremony. Time for a few group photographs before heading back to the Courtyard for the drink's reception just as the heaven's opened again.
If you are getting married at Arley Hall and are looking for natural, creative and fun photographers, then check out our "Arley Hally Wedding Photography" page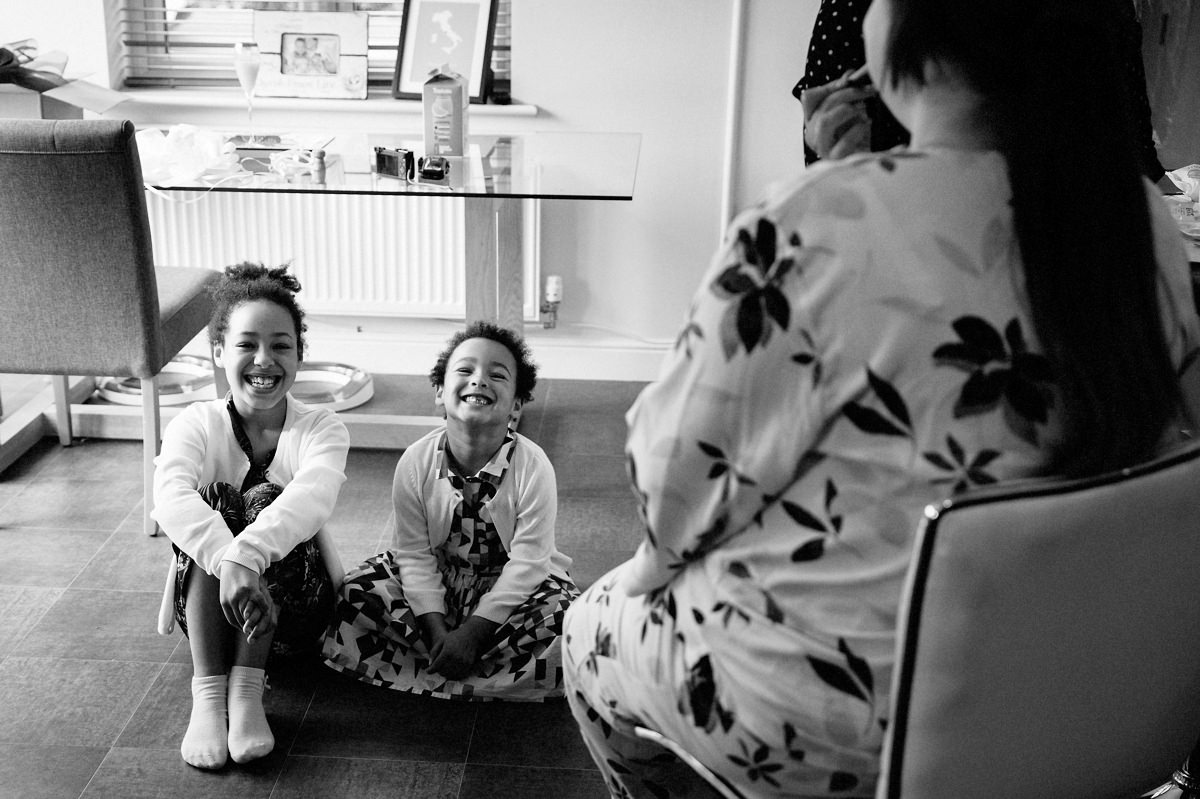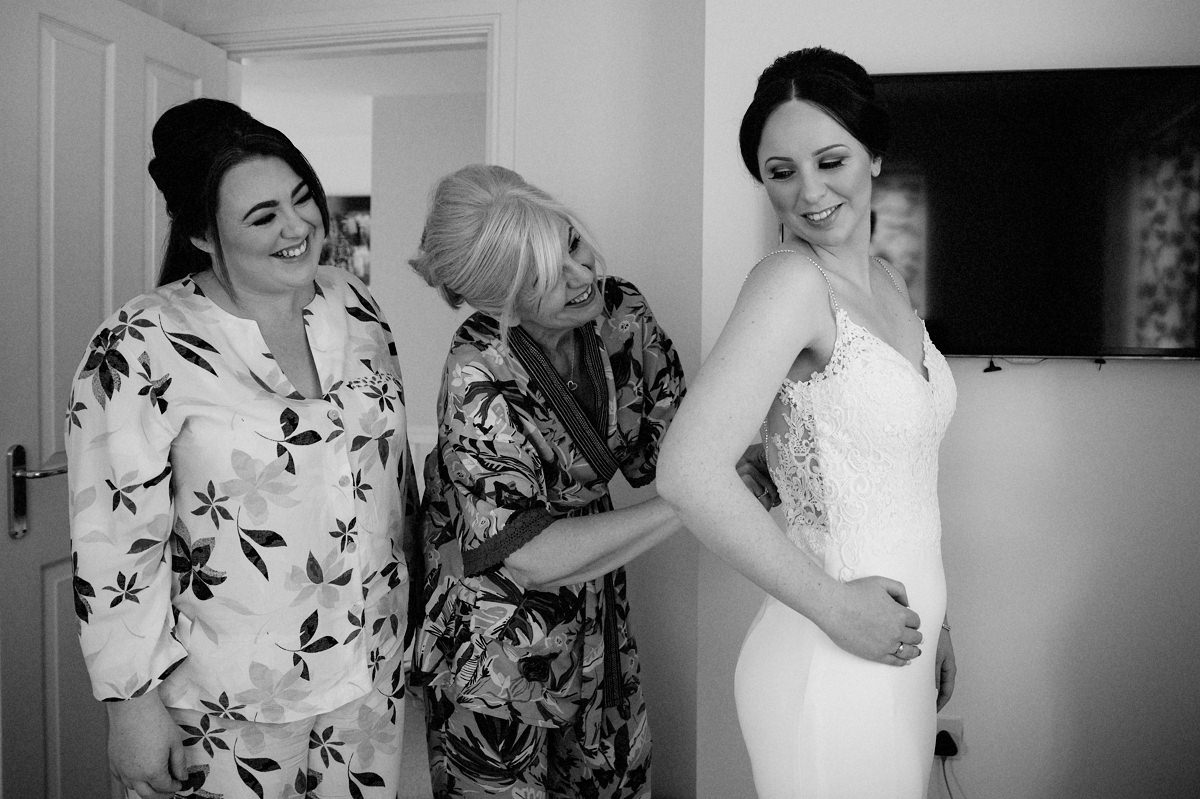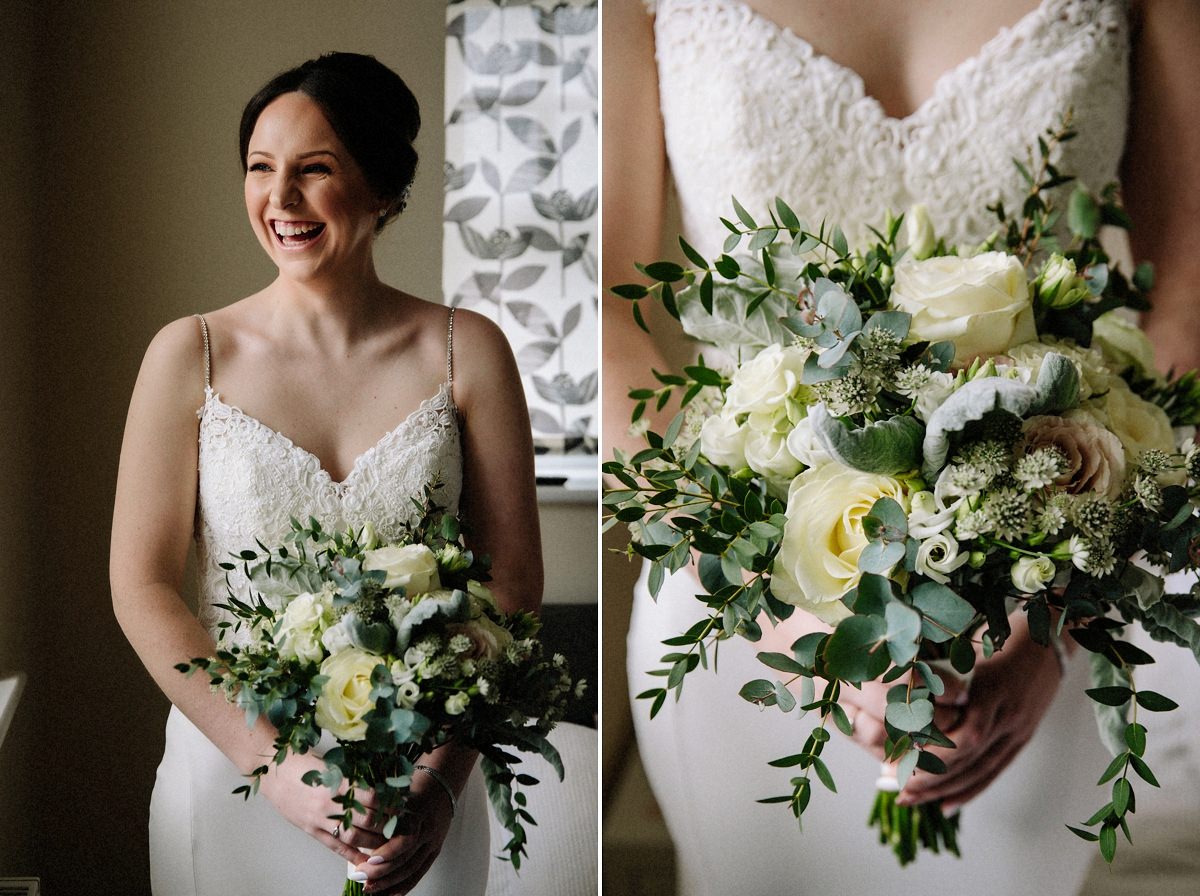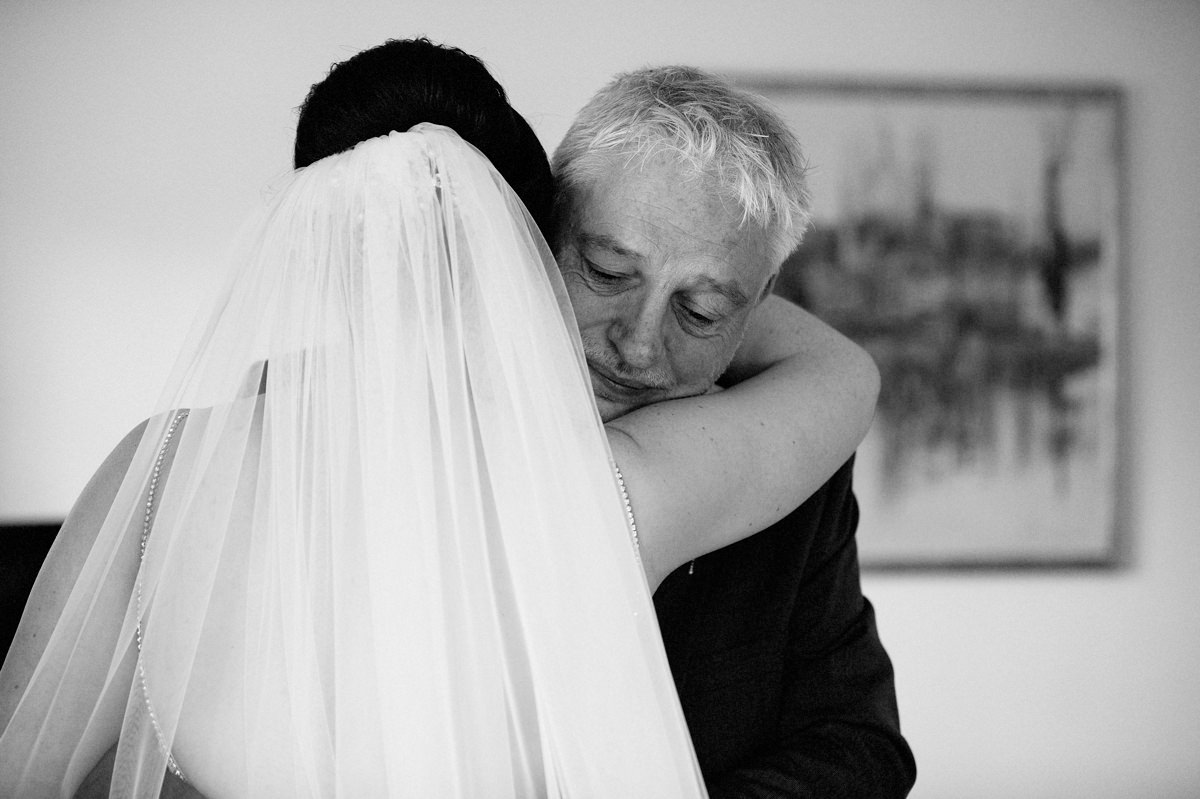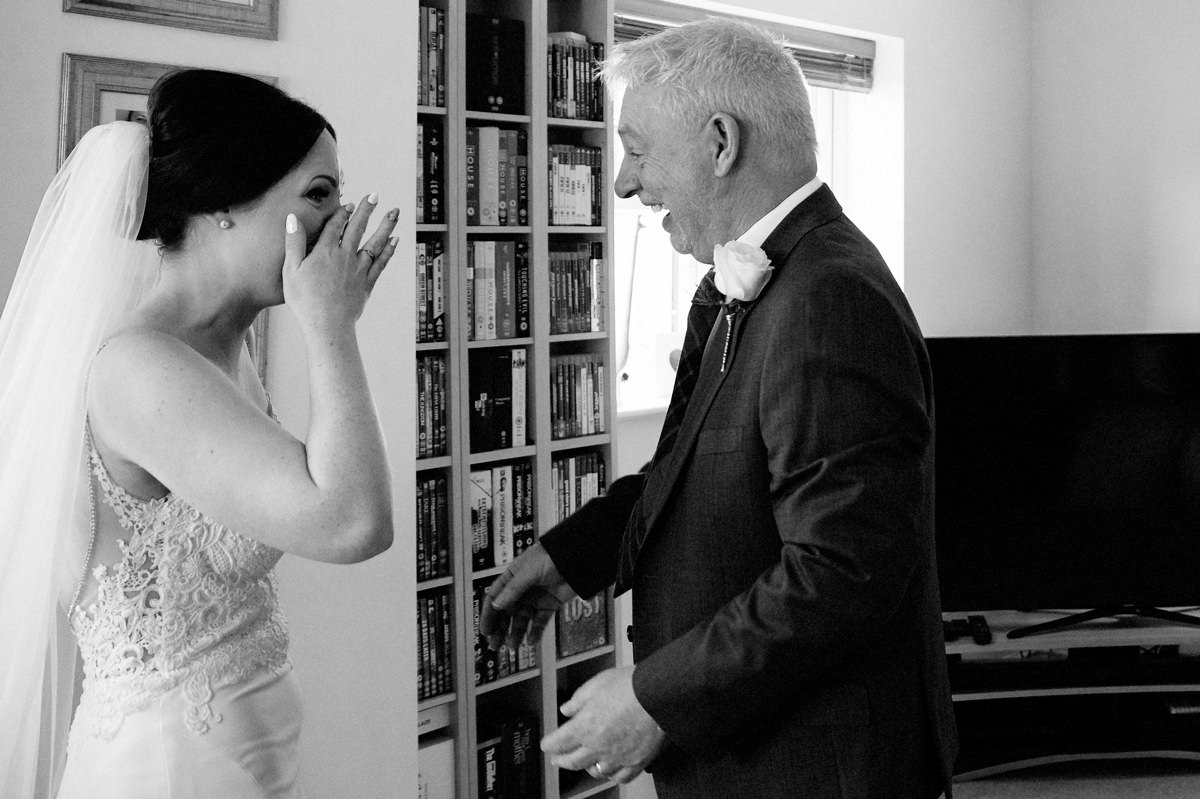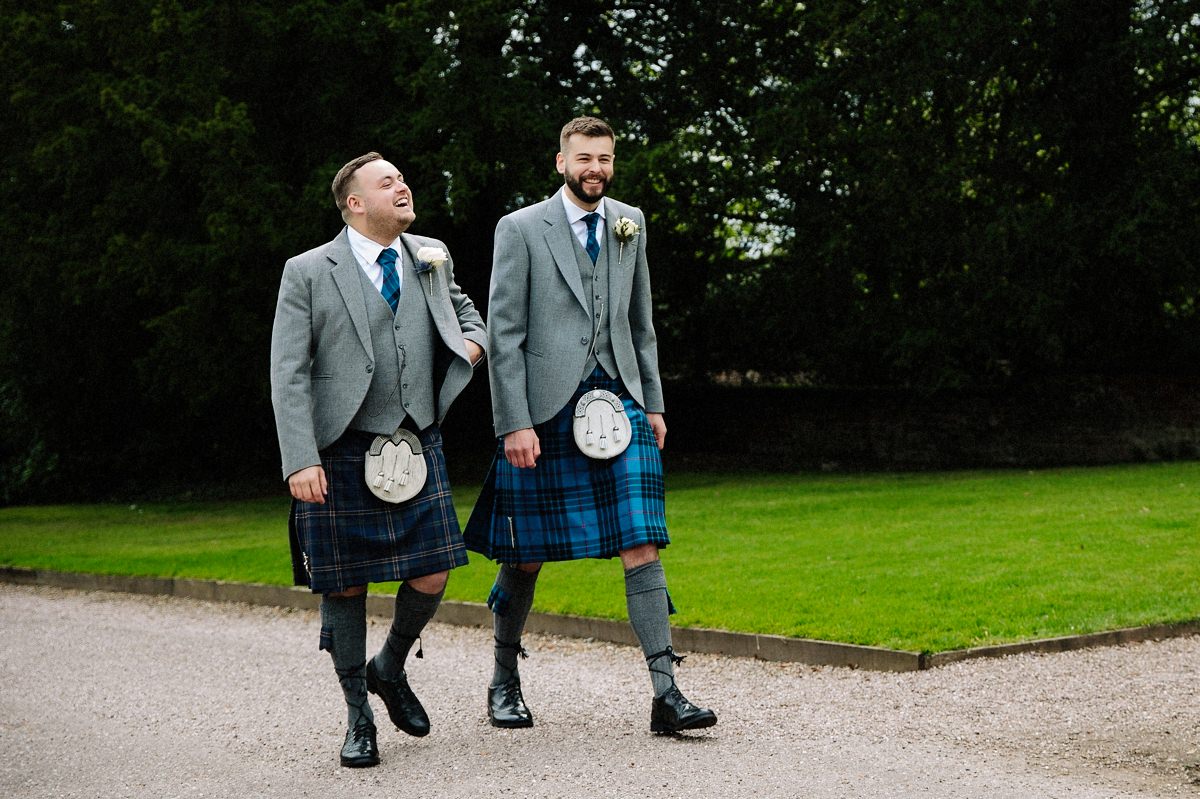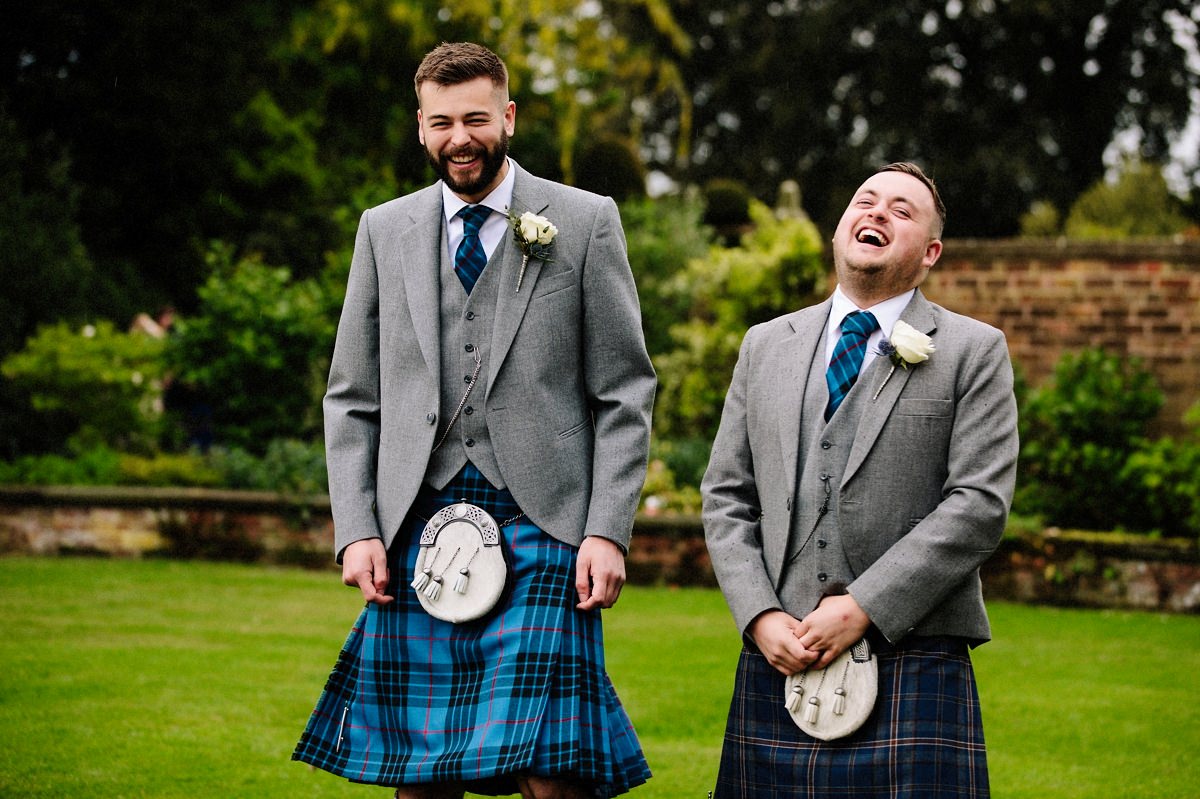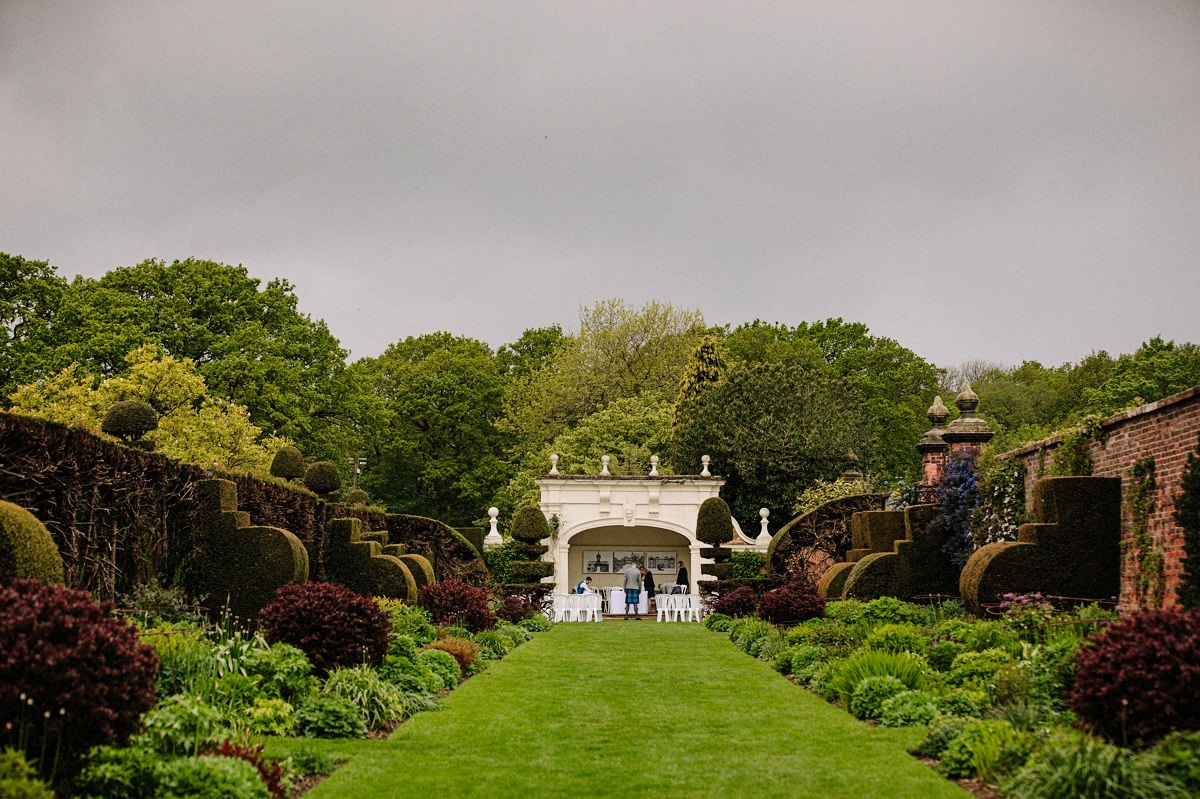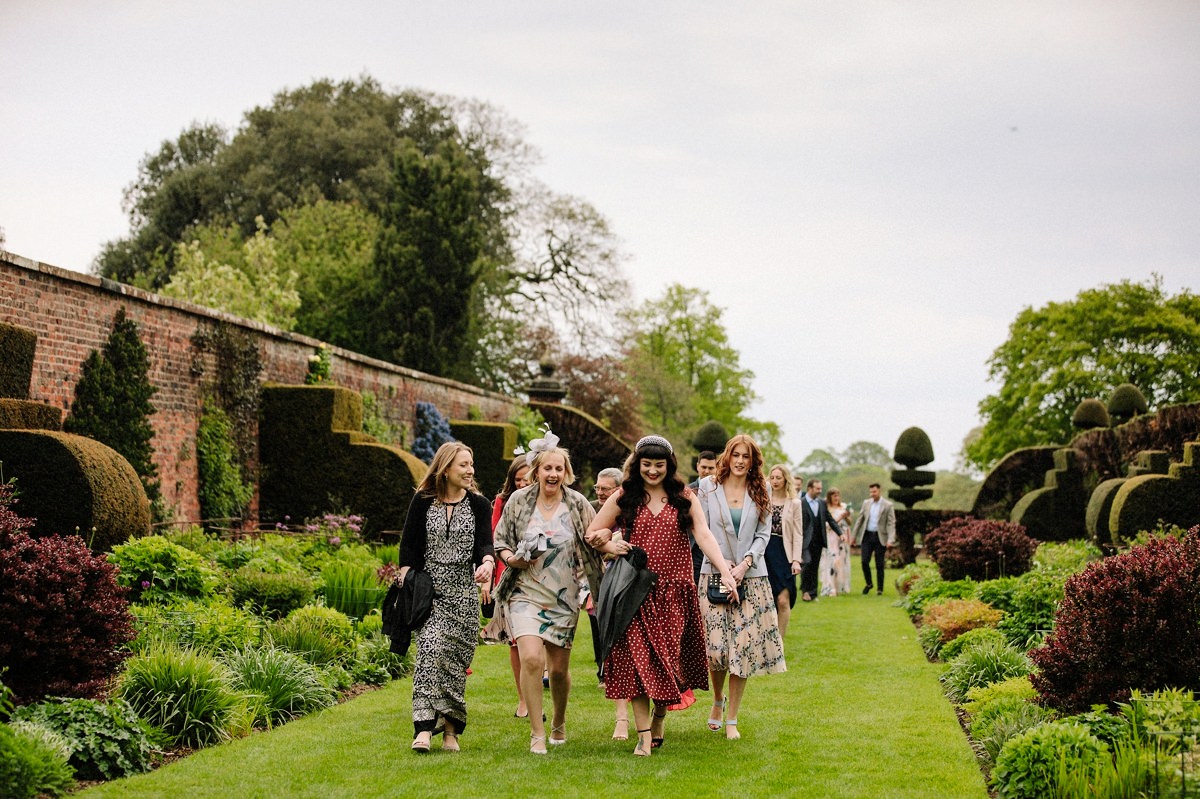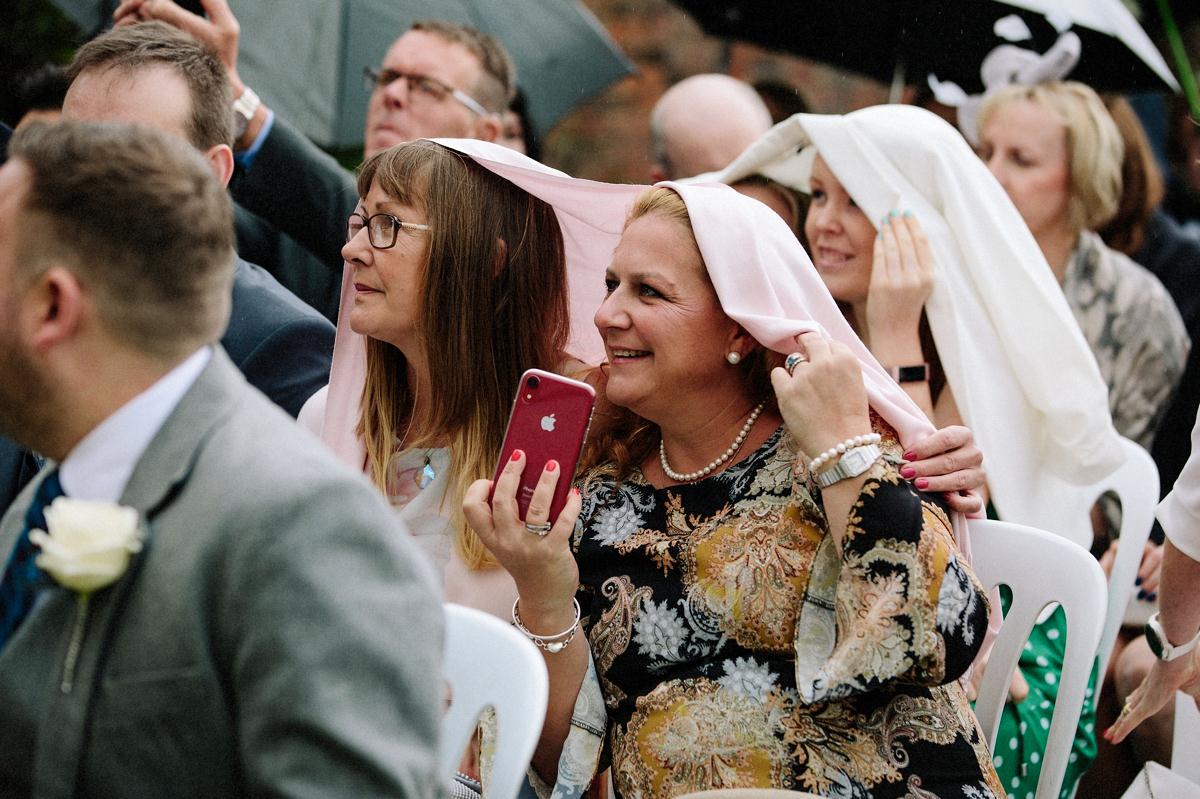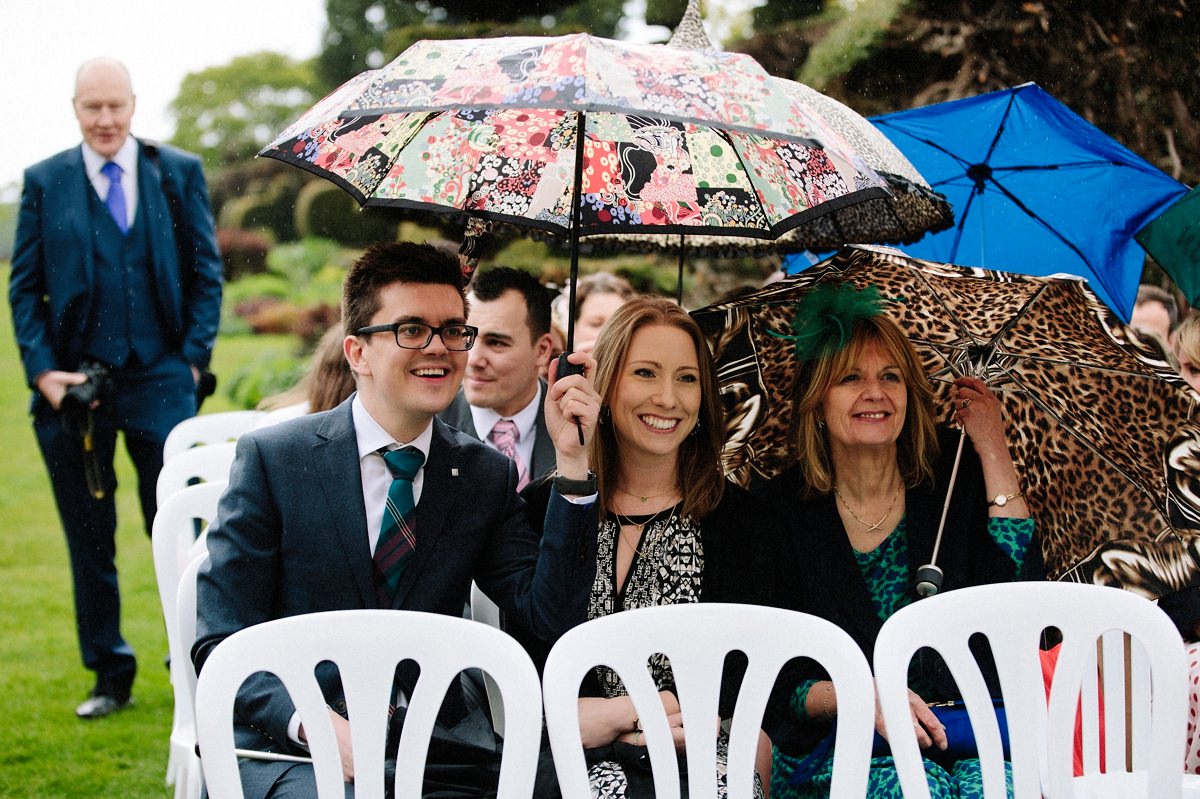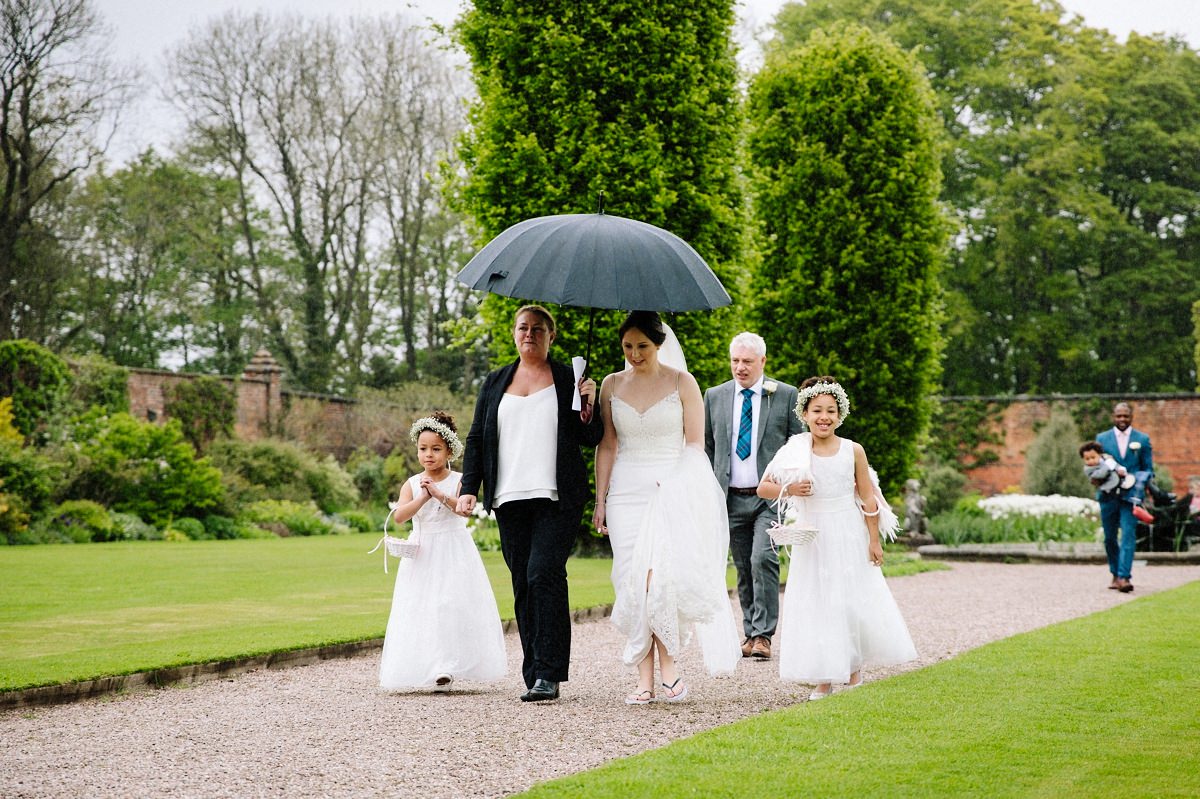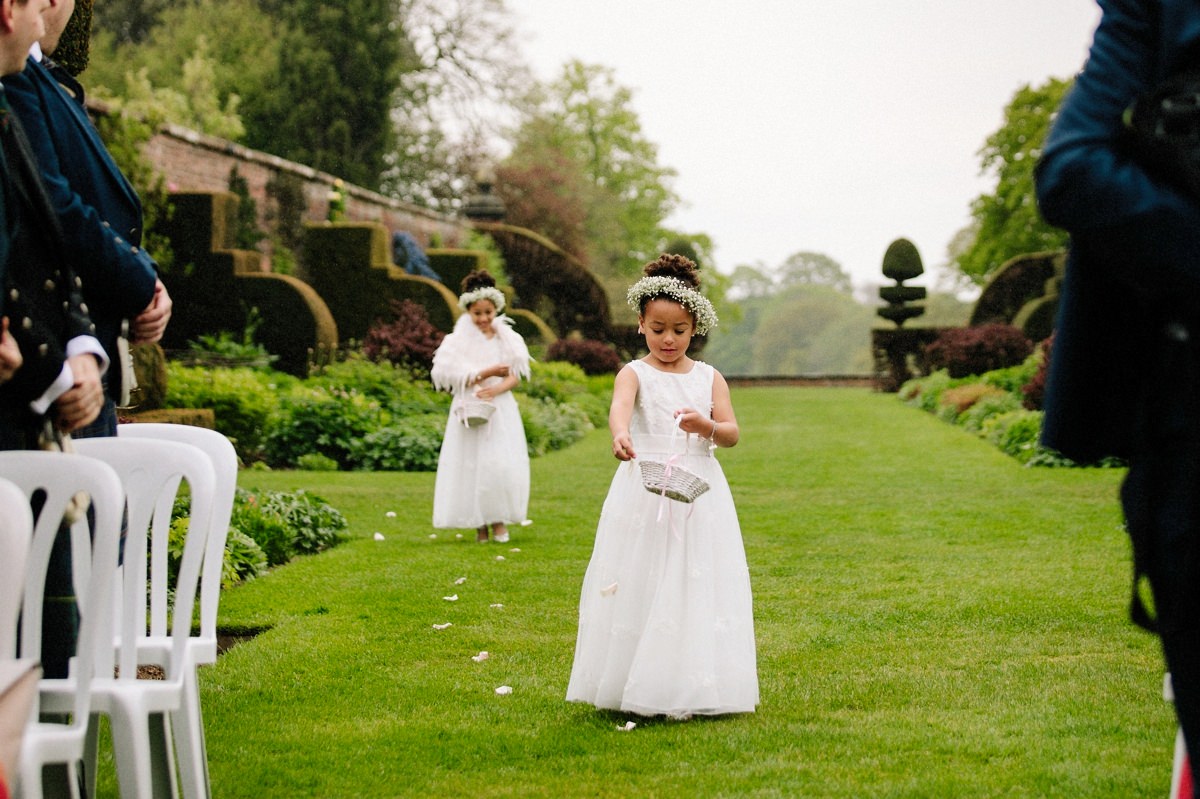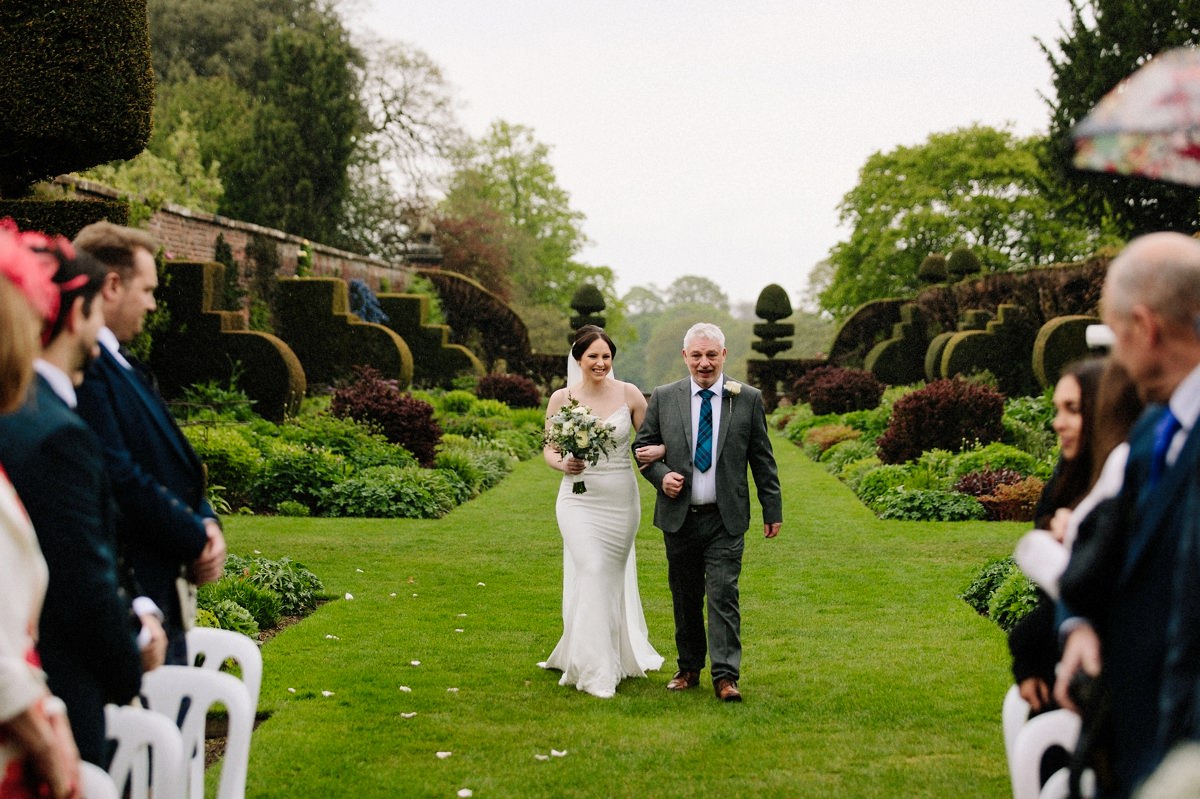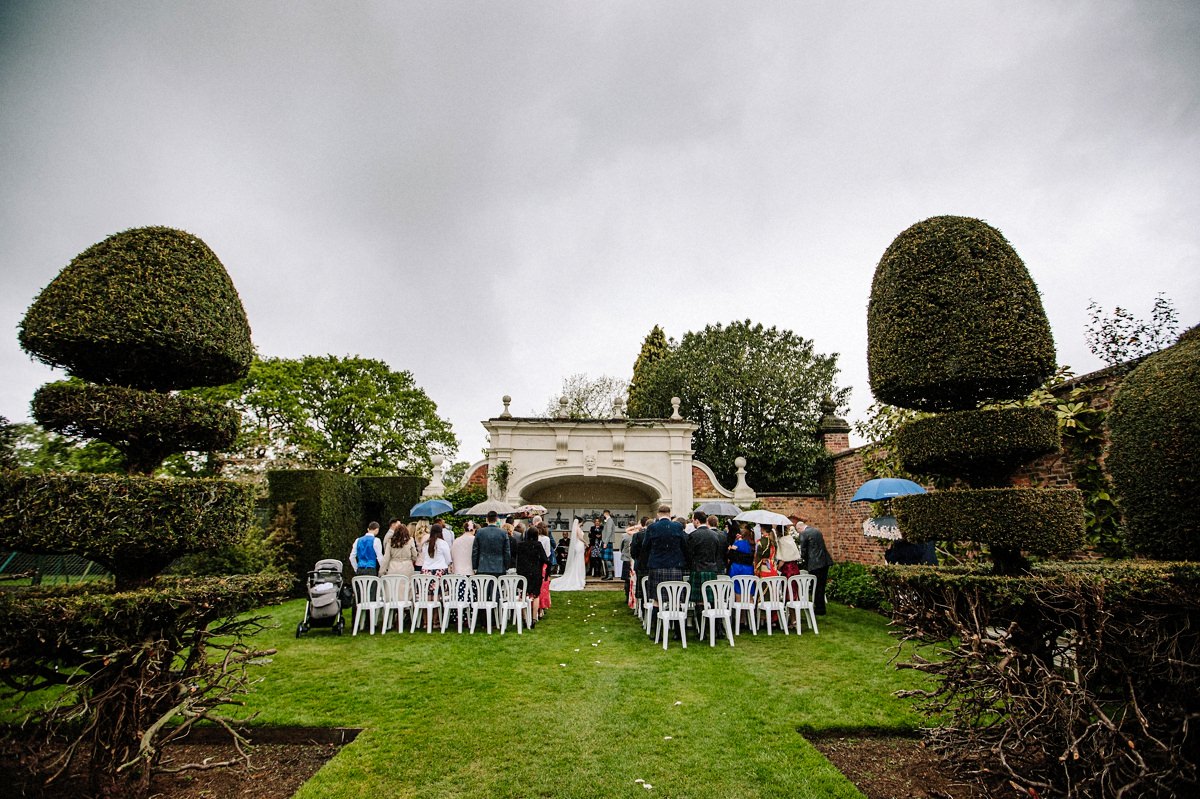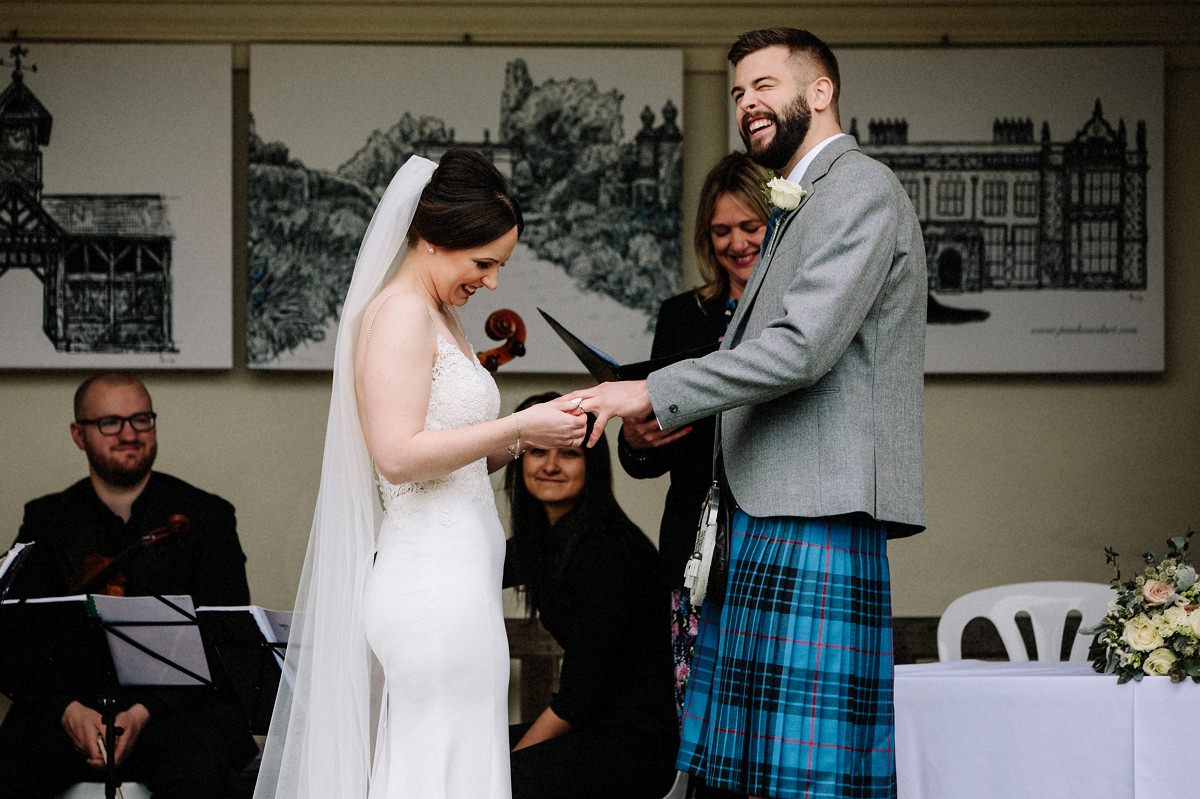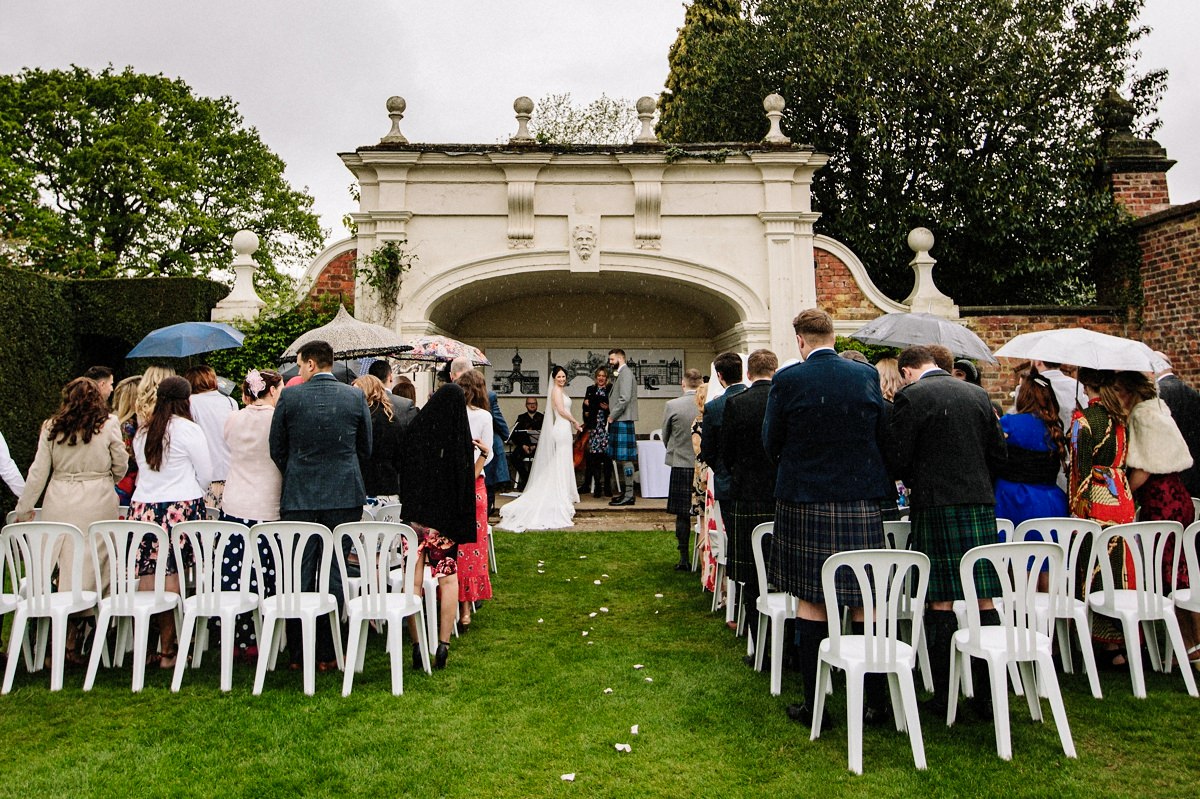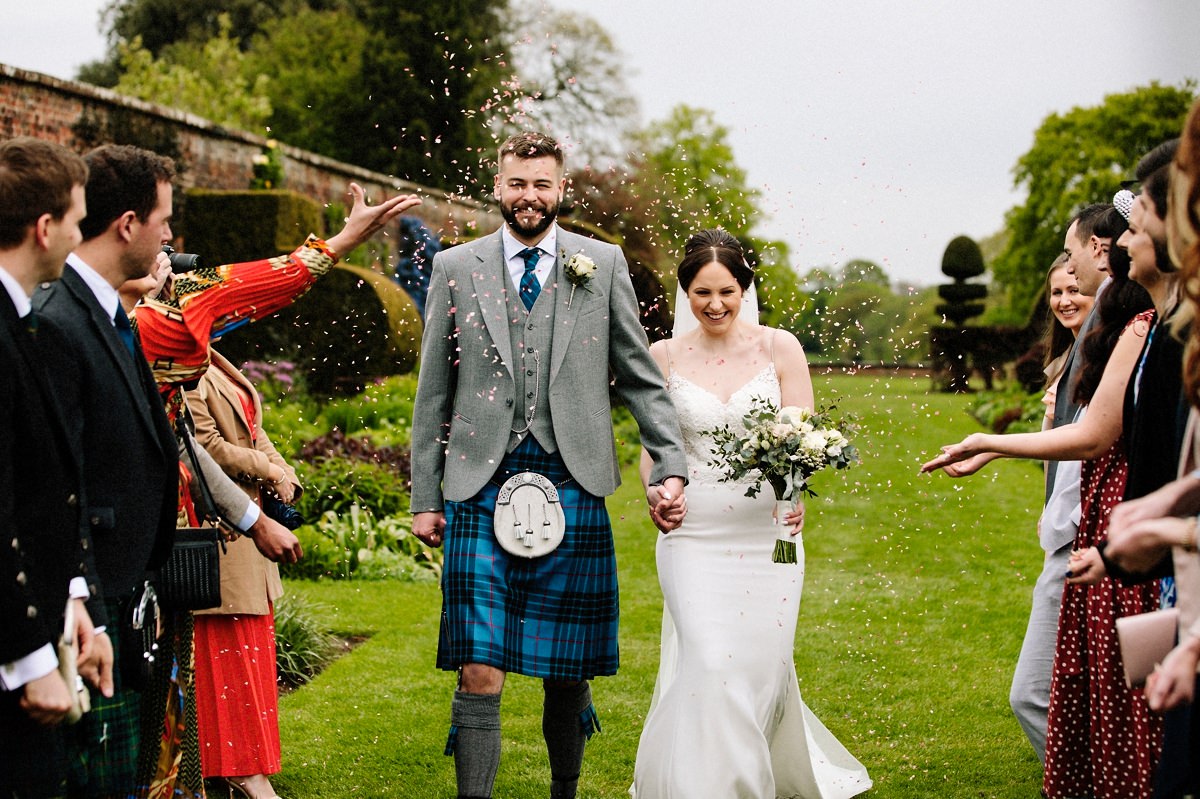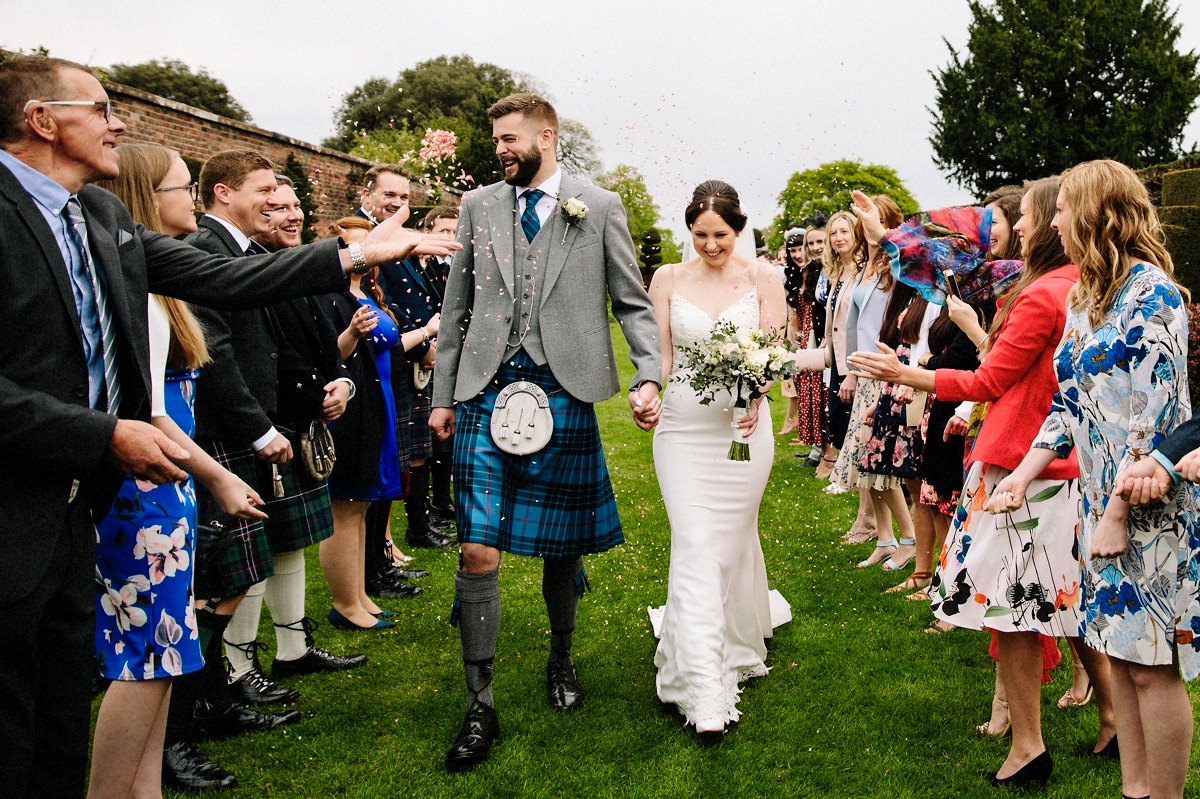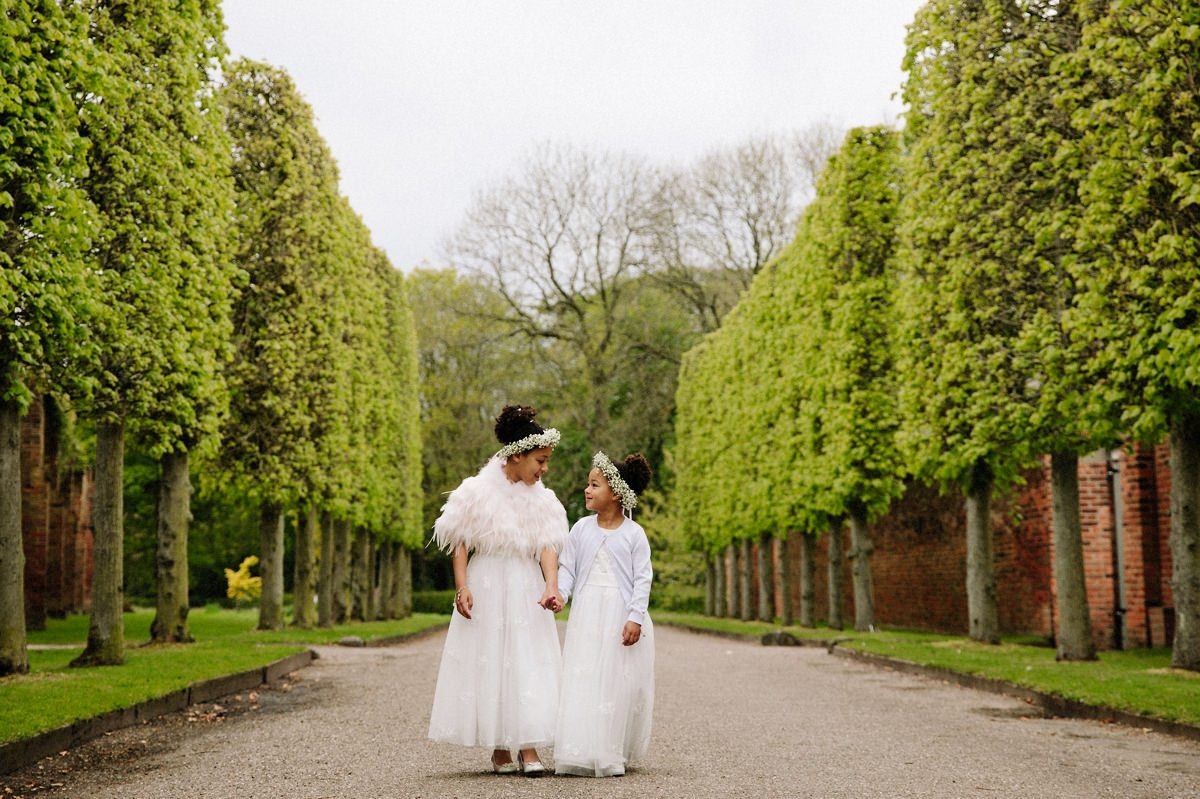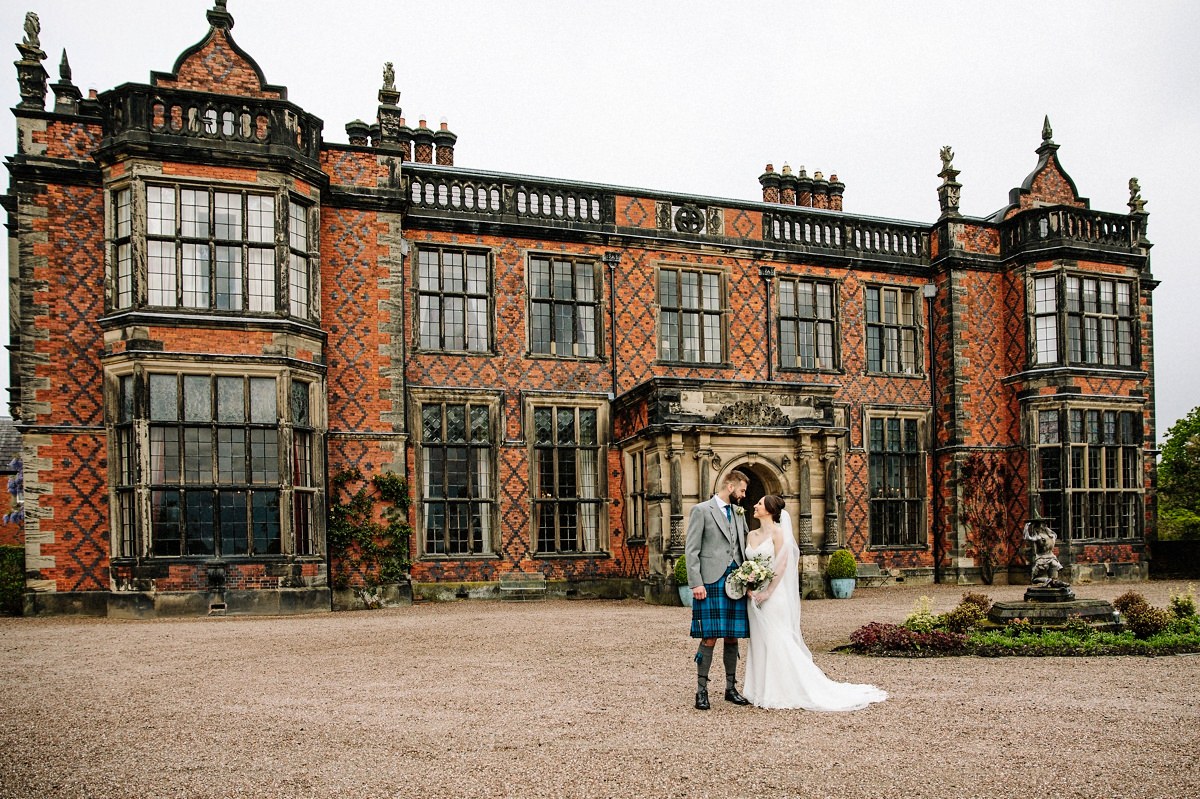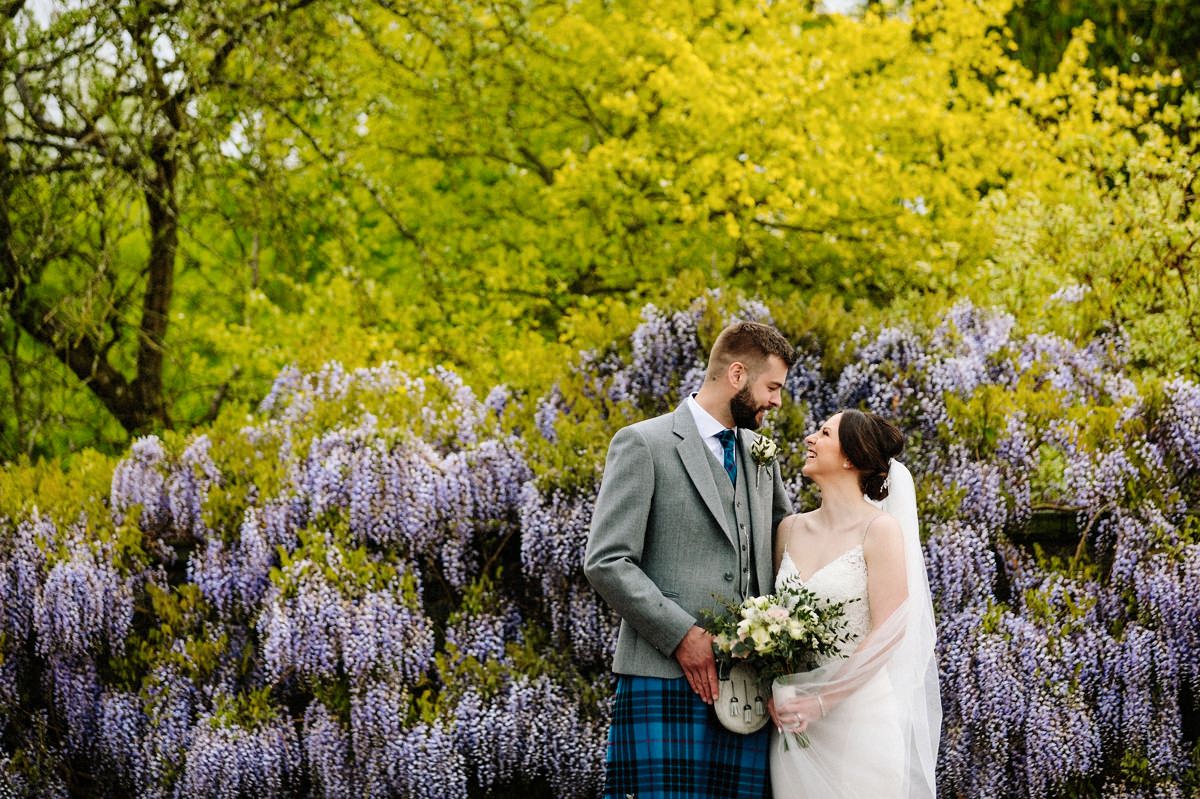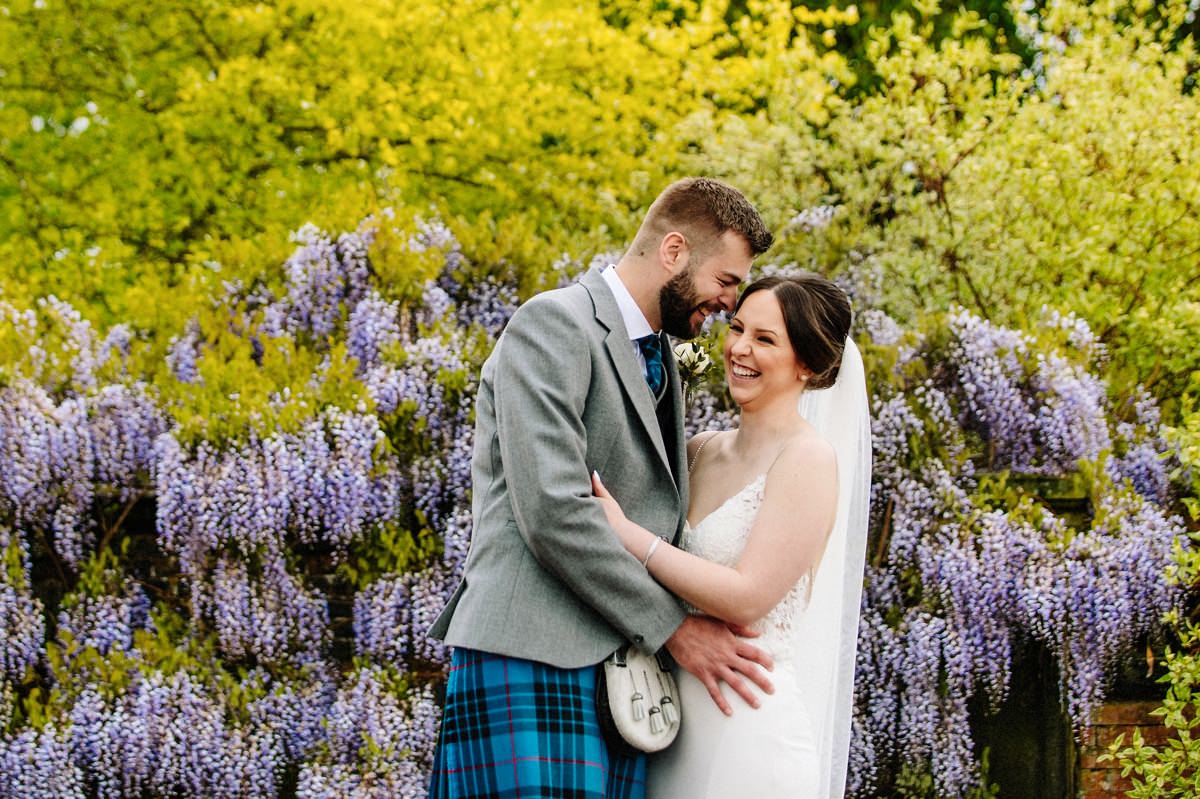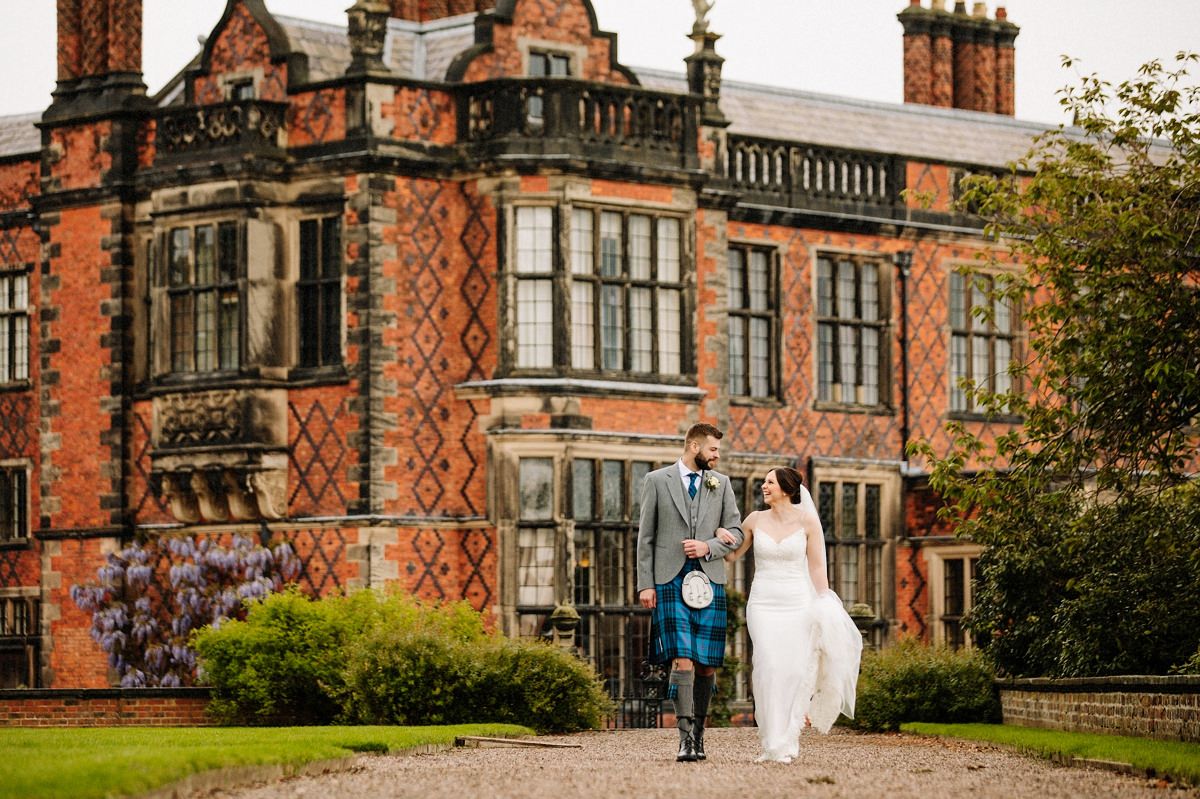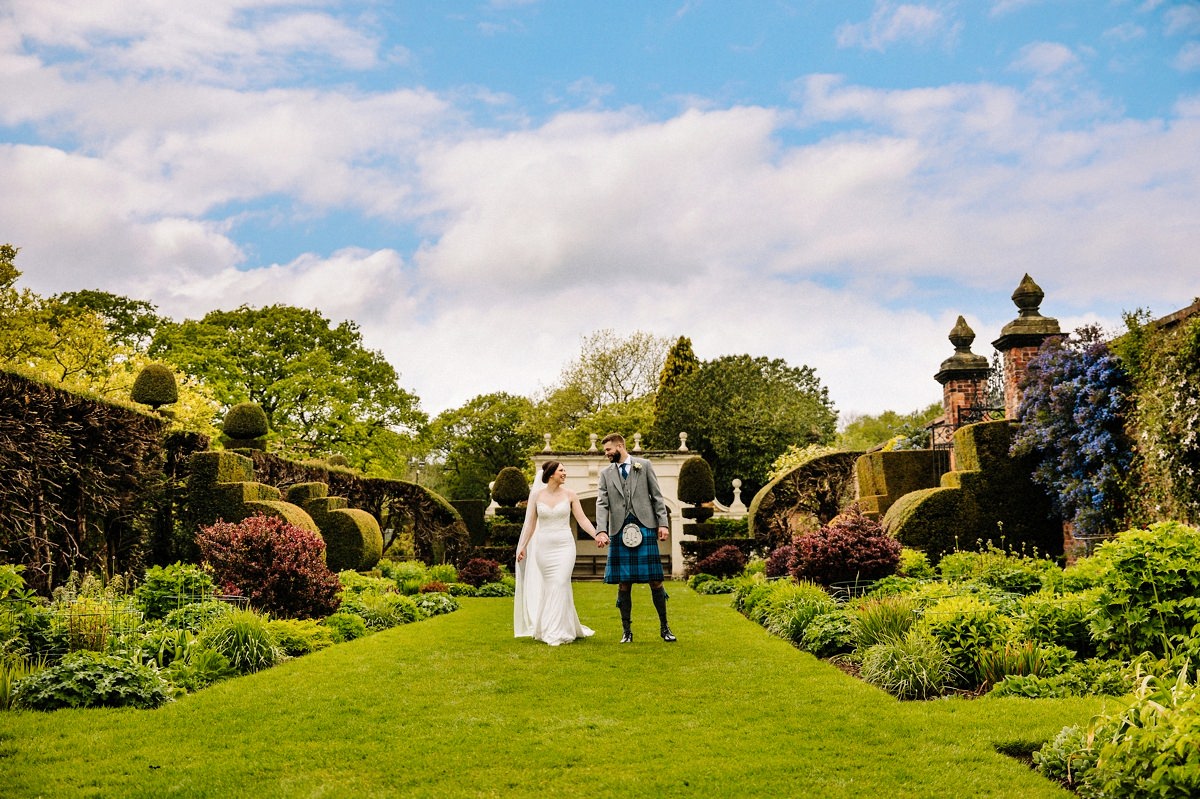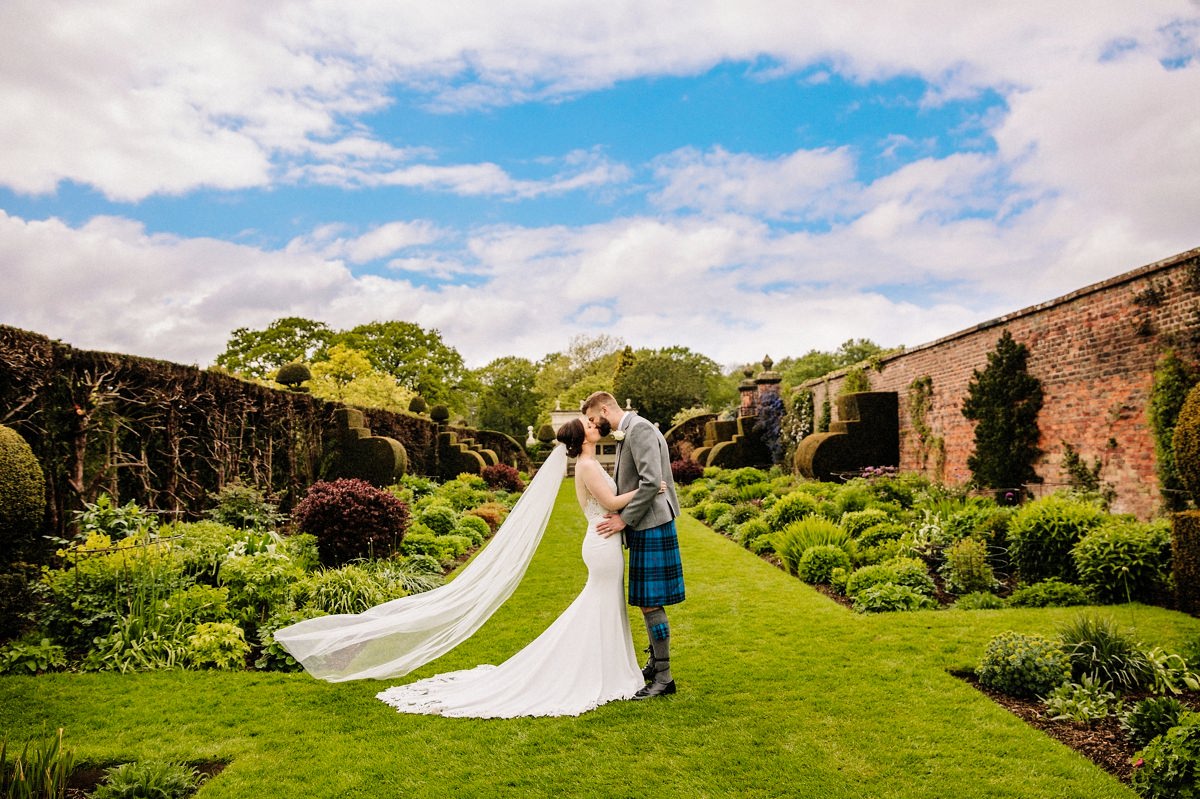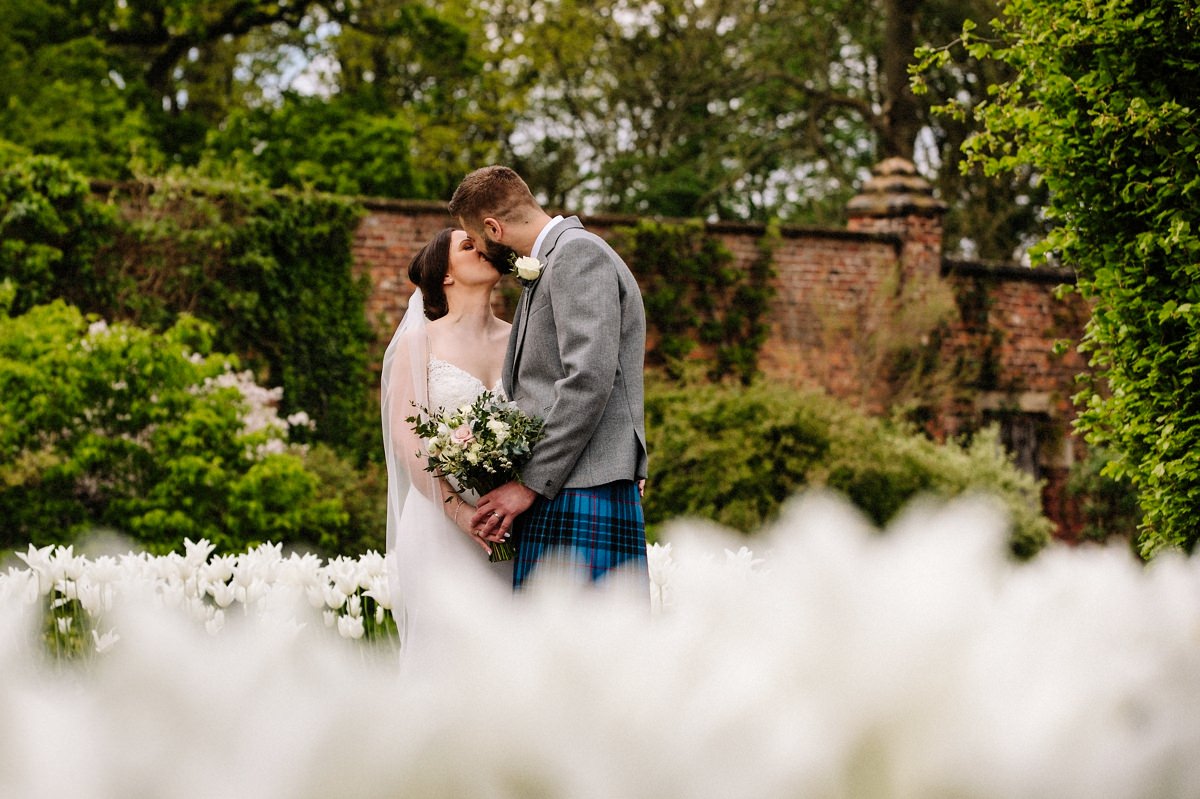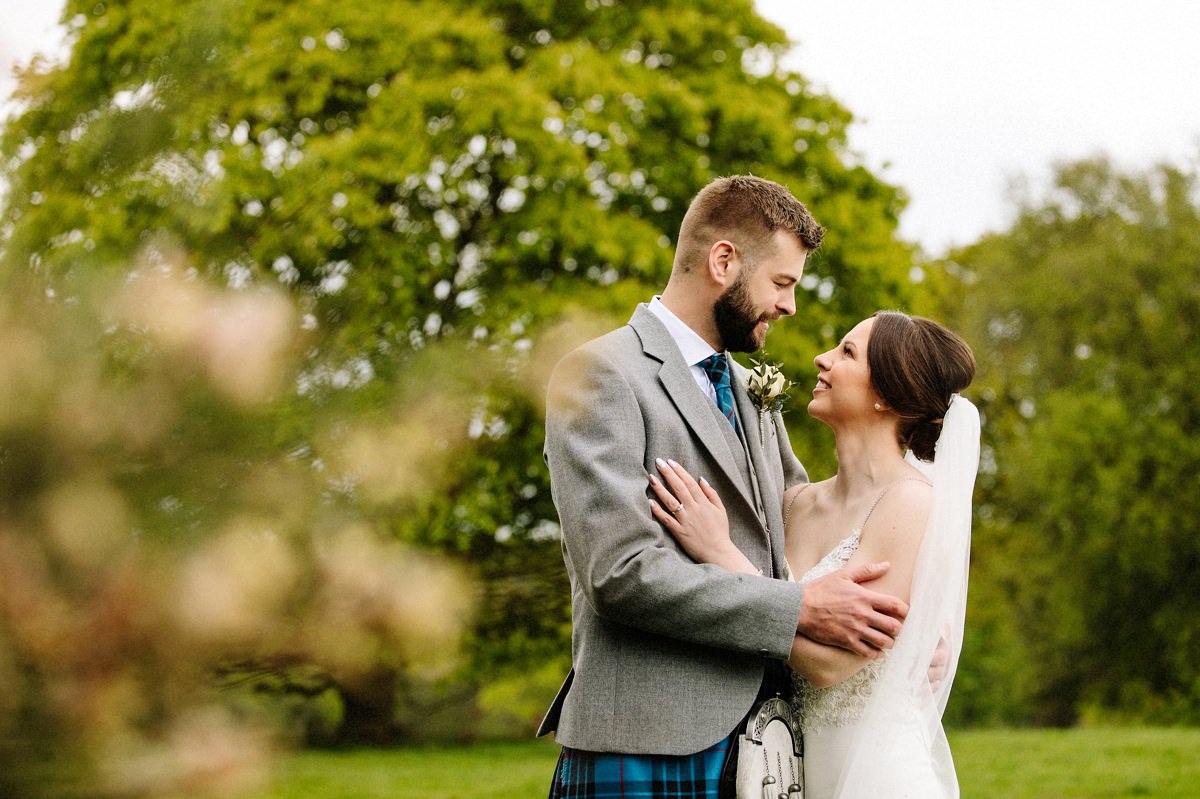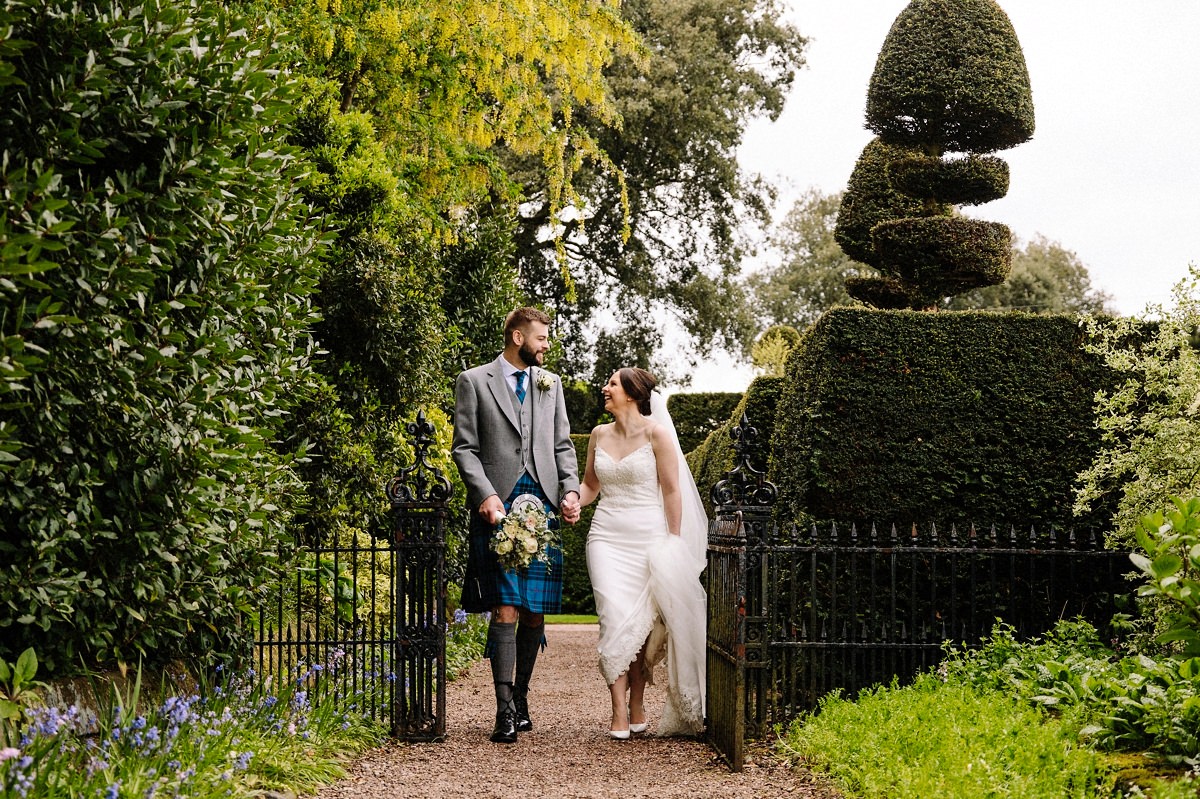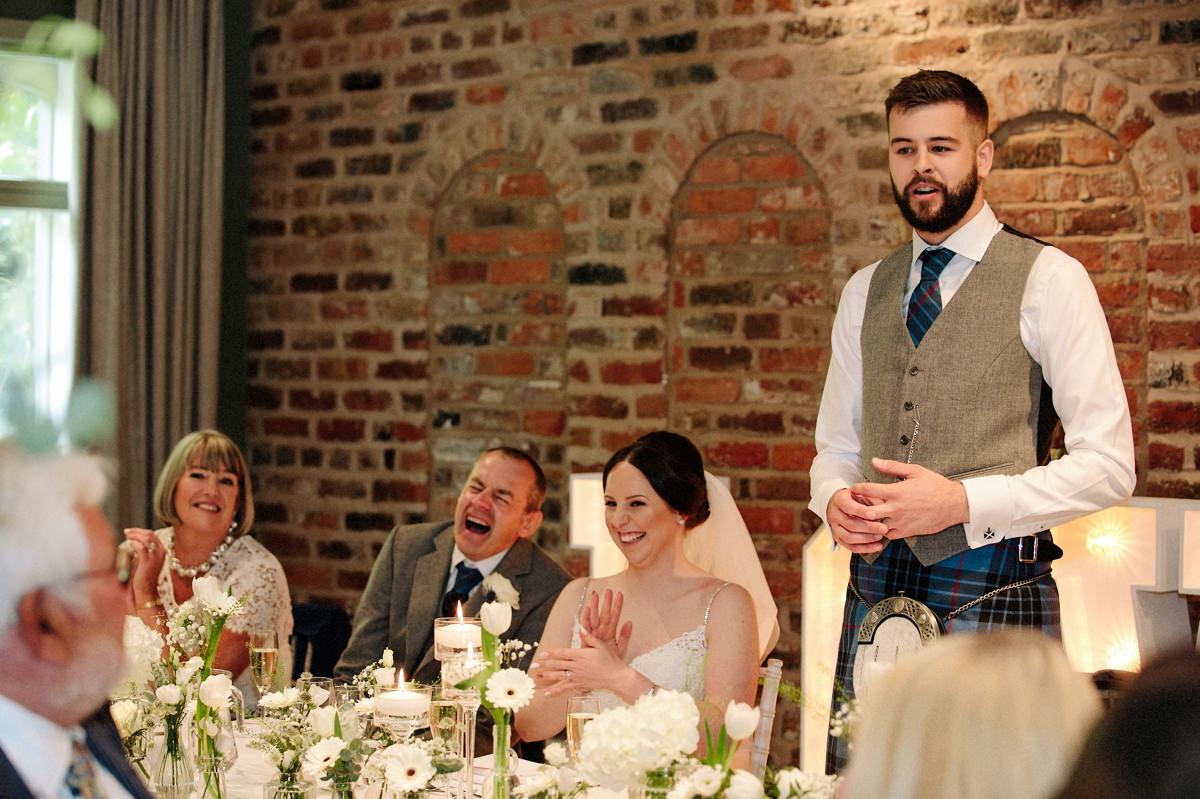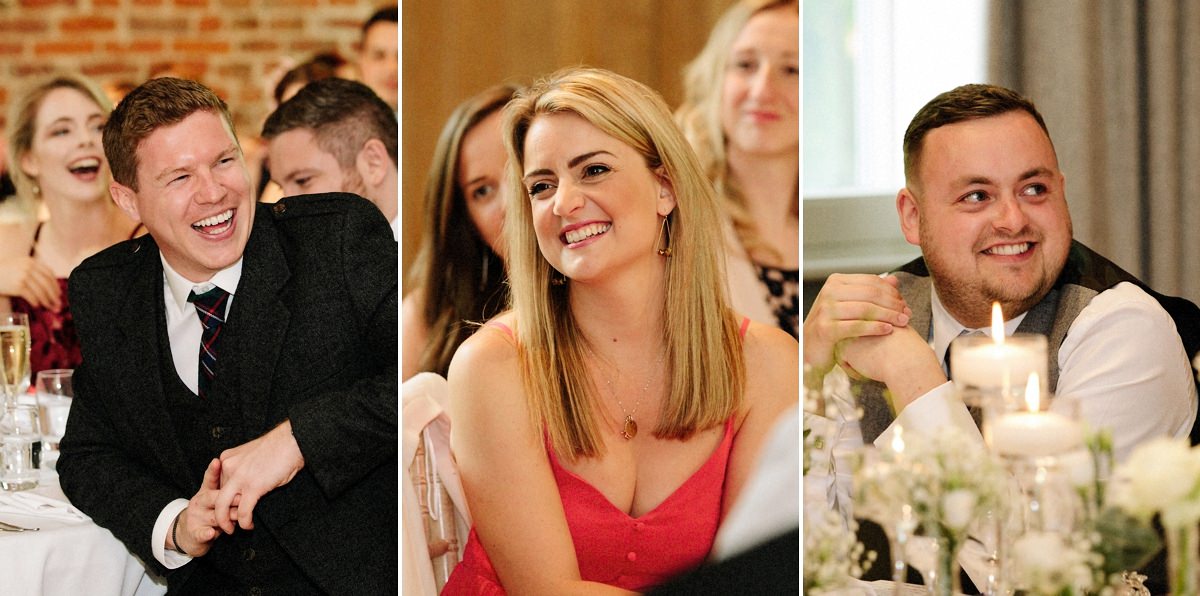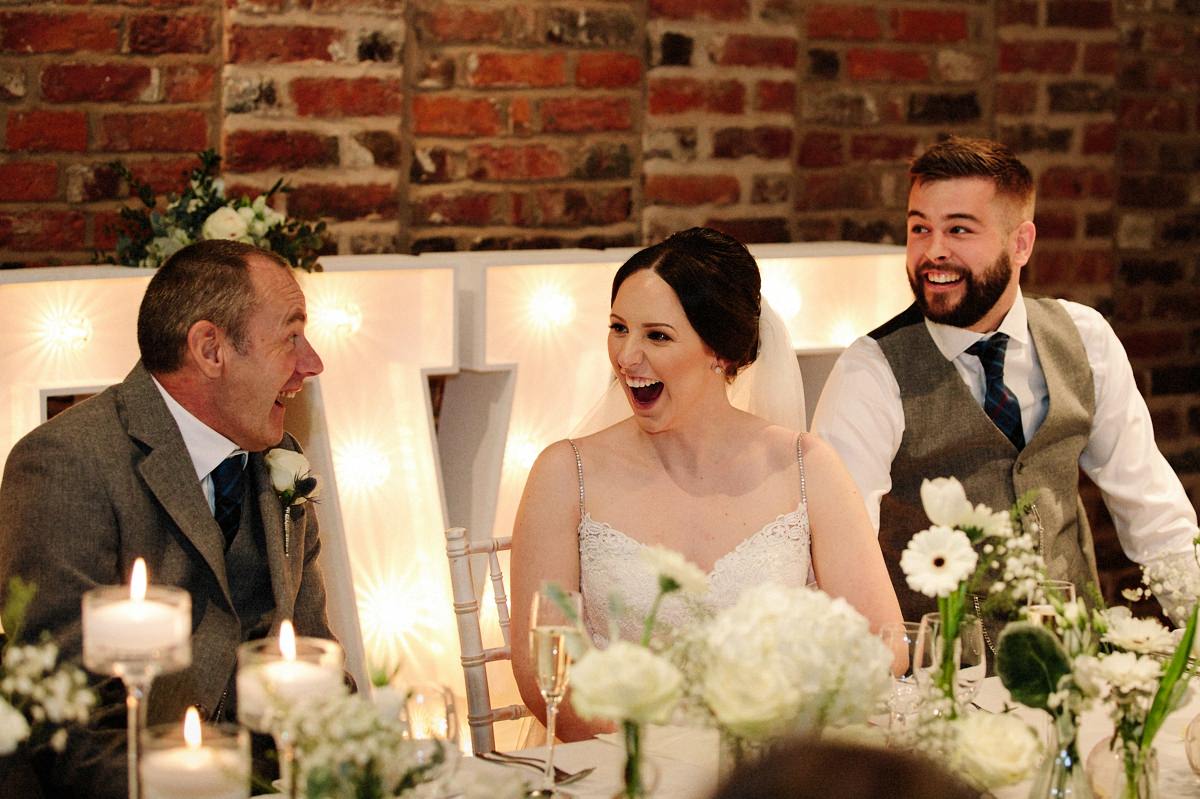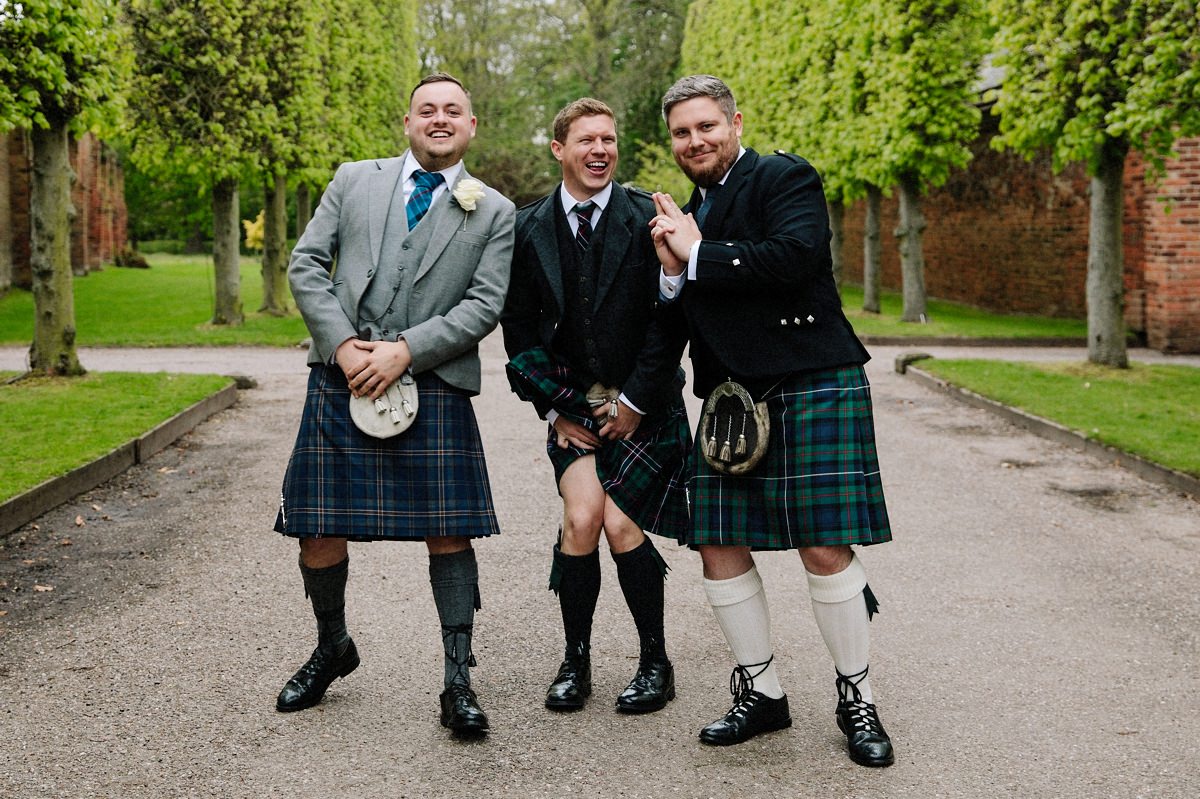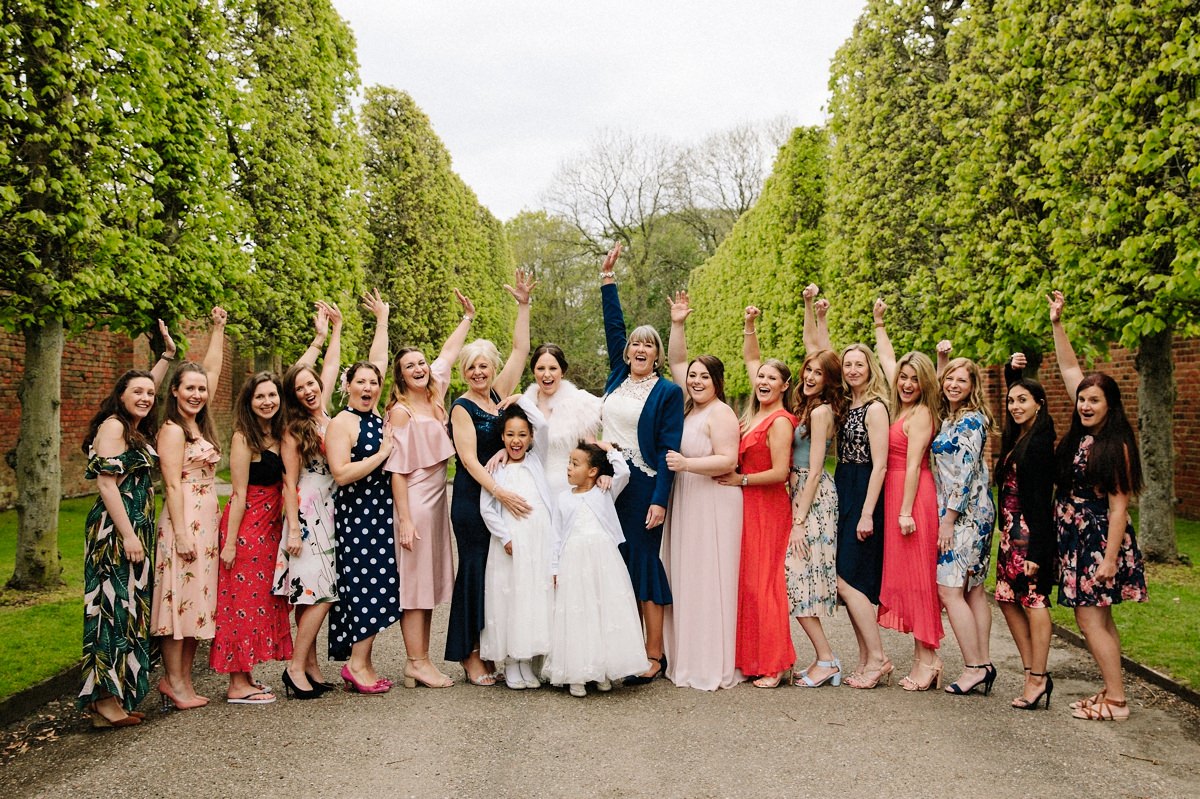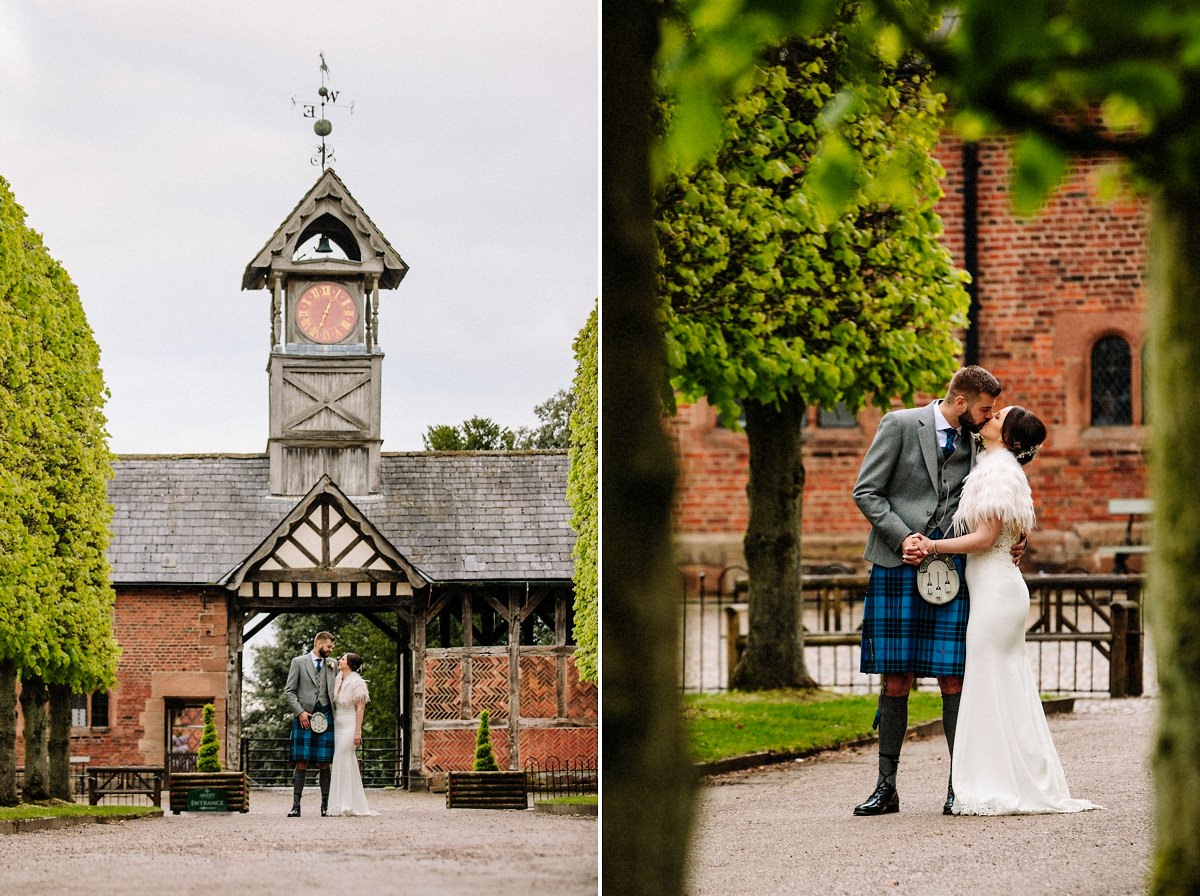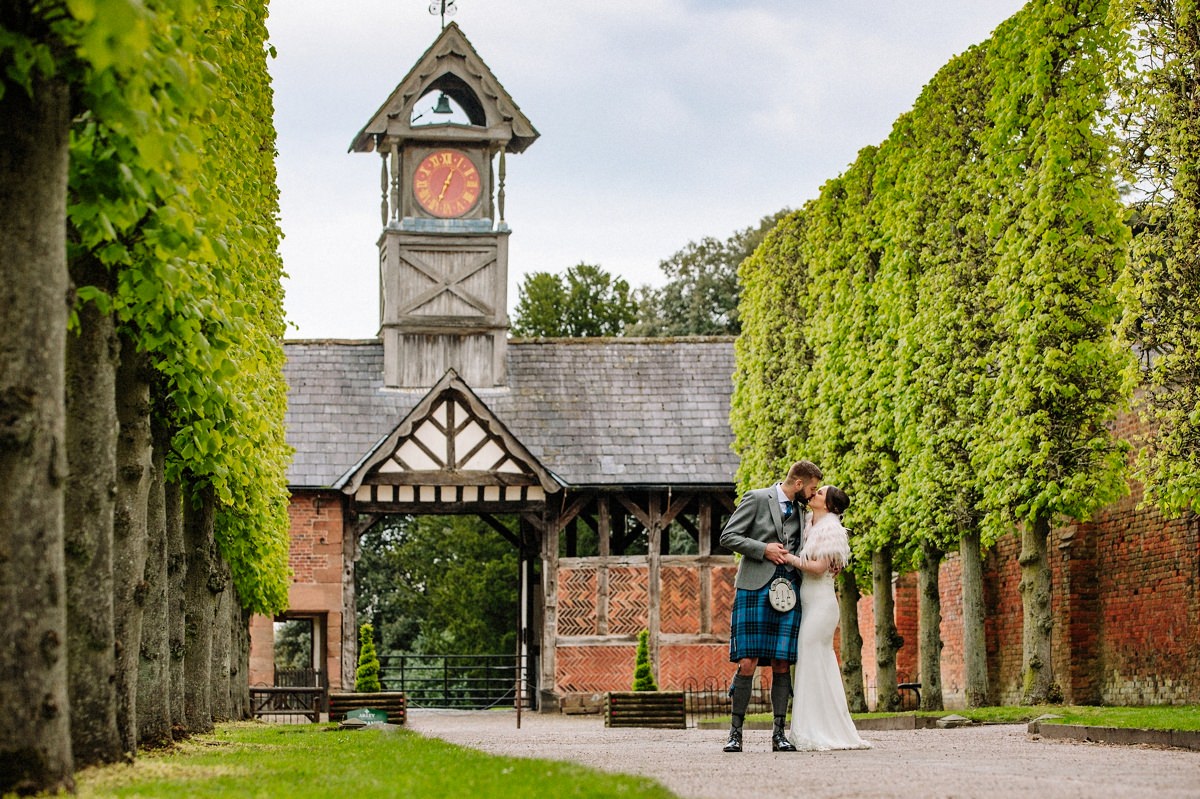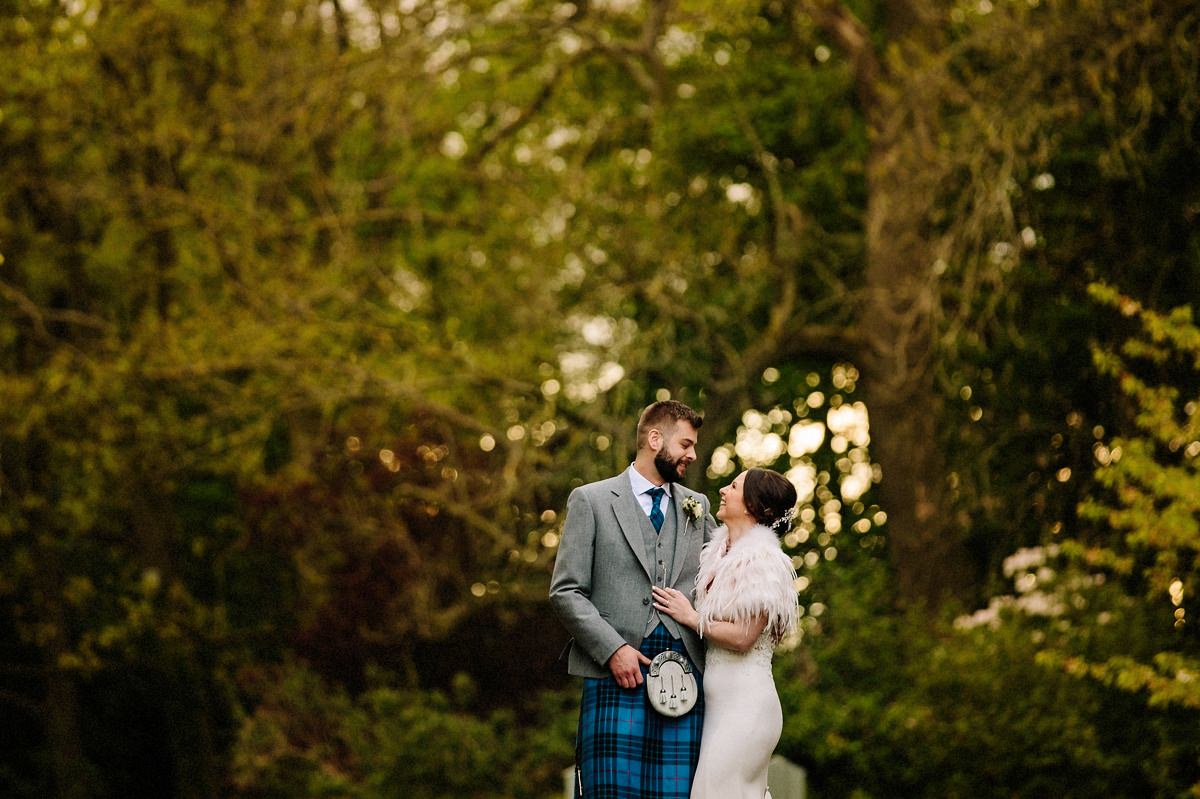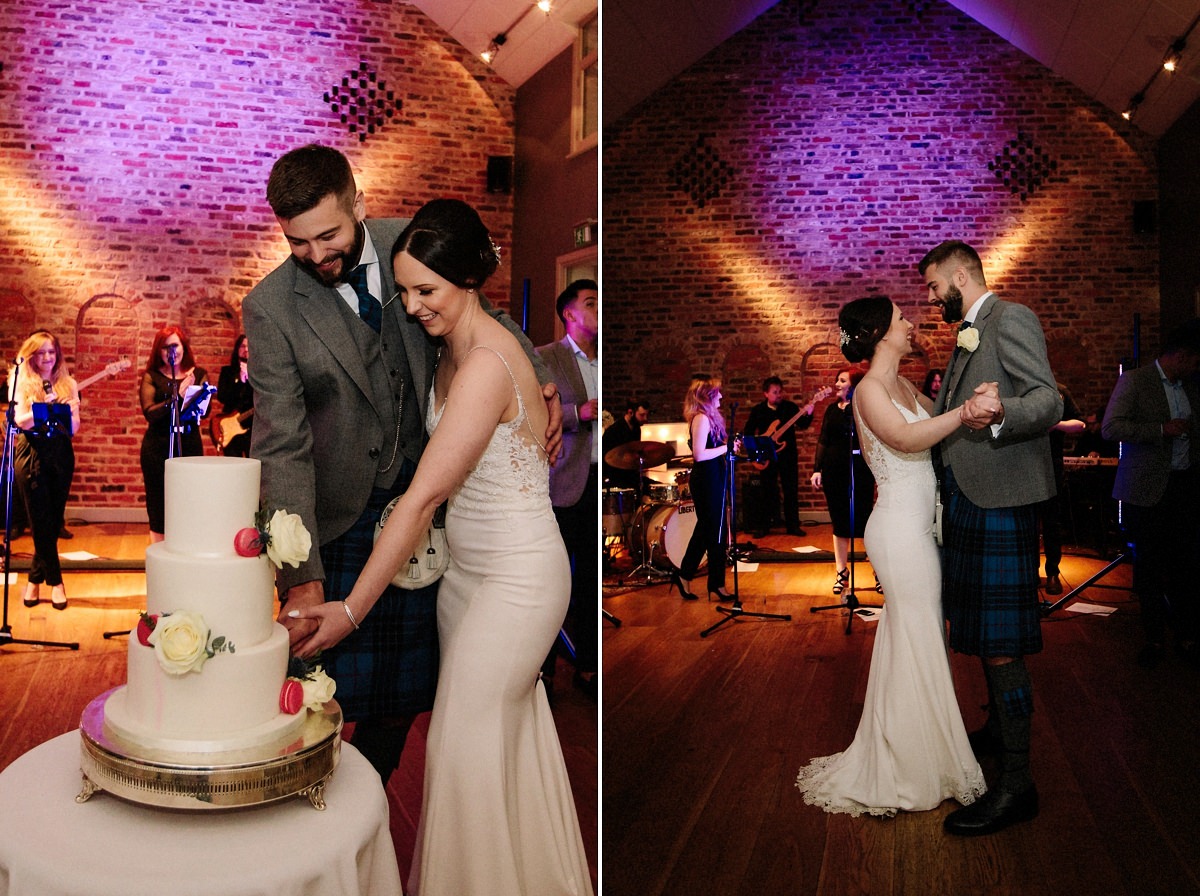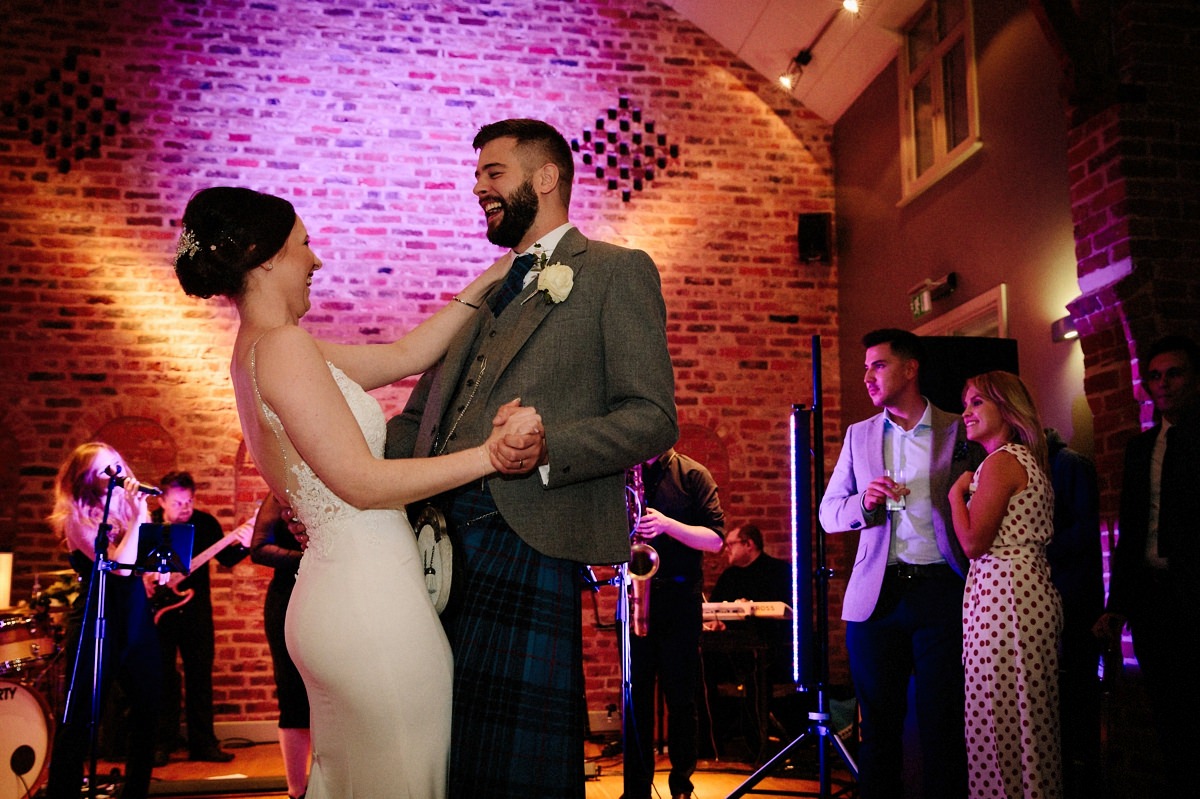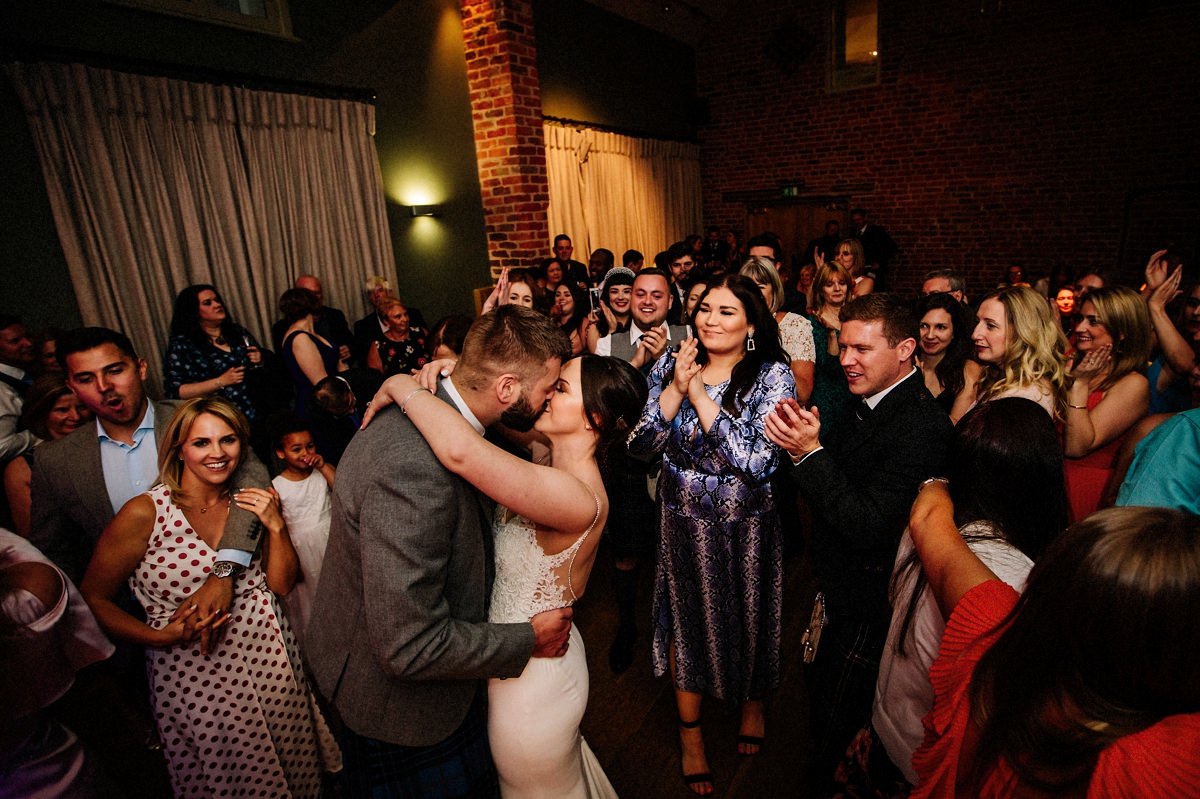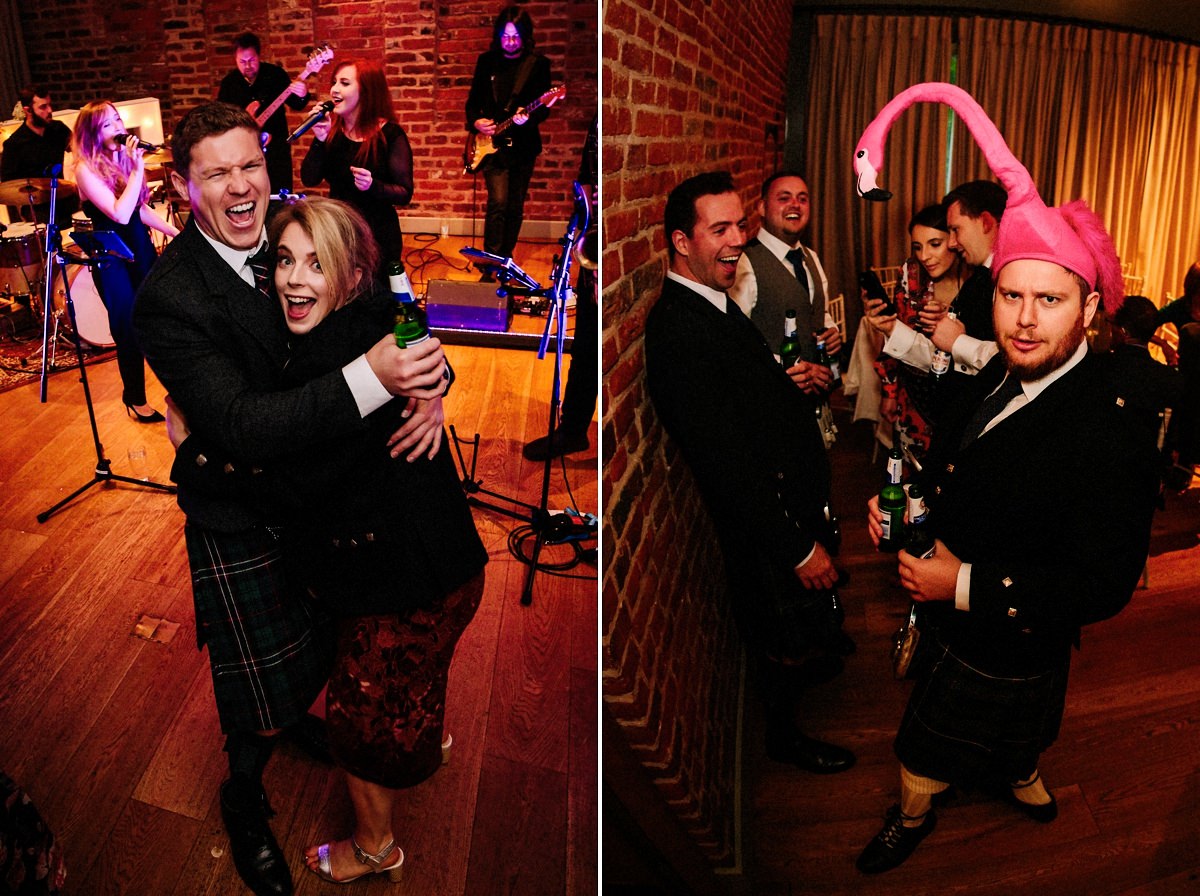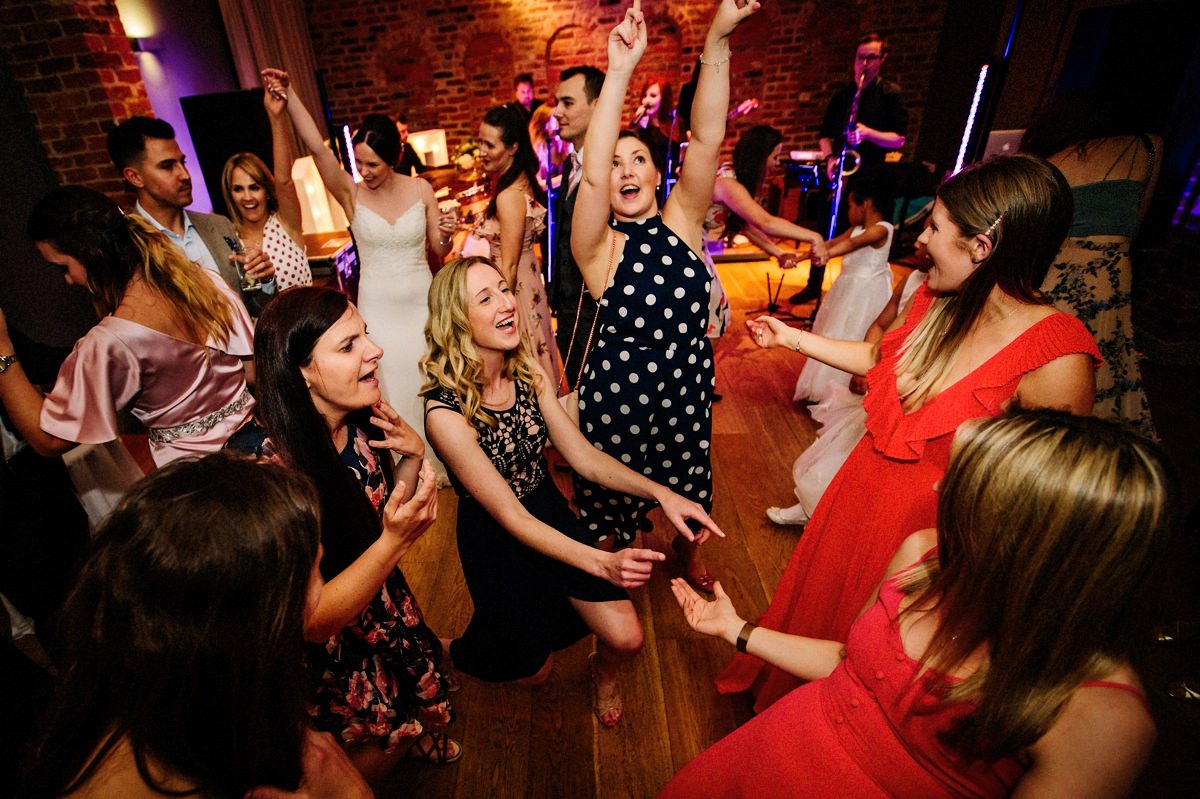 Morning Preparations
On the morning of the wedding, we joined Fran for bridal preparations where she was getting ready with her parents and sister, who was also Fran's bridesmaid, along with her two adorable nieces, who were the Flower Girls. Fran looked radiant in an elegant and perfectly fitted gown that looked like it was designed just for her.
Drinks Anyone?
The wedding reception was held in the Courtyard and was adorned with large parasols to protect the bride and groom and their guests from the intermittent showers while they enjoyed the champagne and canapés; the damp conditions certainly didn't dampen anyone's spirits. As the afternoon moved on and the weather improved, while the guests enjoyed the late afternoon sun, we headed off with the bride and groom to make the most of the stunning grounds for our bride and groom portraits. It was then a lovely meal with friends and family, some hilarious speeches that everyone loved before the band started up and kept everyone dancing all night.
Who Else Helped to Make the Day Special?
Your Ceremony Registrars – http://yourceremony.org.uk
Artistry in Flowers – https://artistryinflowers.co.uk
VibeTown, Wedding, Party & Function Band – https://vibetown.net
Photobomb Magic Mirrors – https://www.photobomb.co.uk
Getting Married at Arley Hall?
If you have booked your wedding or your wedding reception and are interested in chatting with us about your wedding plans, please do get in touch – we would love to tell the story of your wedding day.