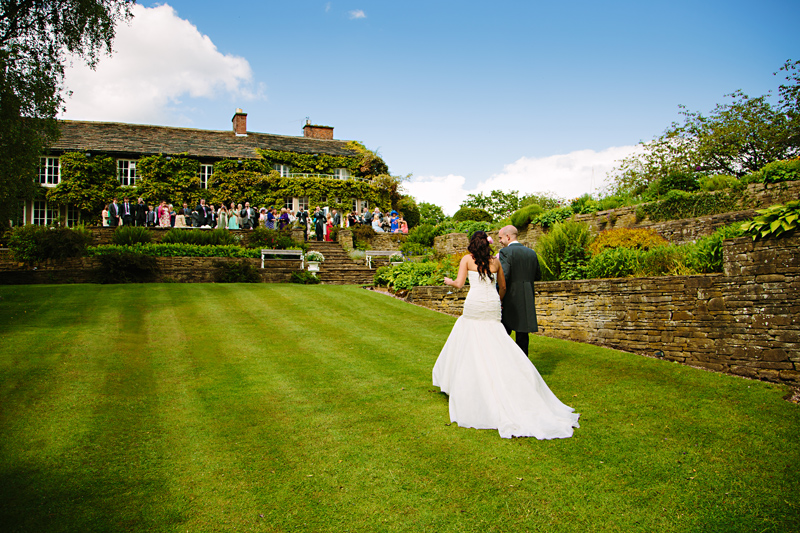 Hiltop Country House WEddings
As a Wedding Photographer based in Cheshire, Hilltop Country House, on the outskirts of Prestbury, is one of our favourite locations to photograph a wedding and we were therefore delighted when James & Christina asked us to capture their Special Day for them at this stunning venue.
James & Christina sent us these kind words:
"Sandra & Steve made our wedding photography process so easy for us, from their first visit to discuss our requirements, right through to photography on the day and the pictures speak for themselves, they have produced an amazing album for us! Their friendly, efficient and professional service meant we had less to worry about along the way. Absolutely lovely people – a massive thank you from Mr & Mrs Lydon! "
We first met James and Christina back in May 2010 when we had the pleasure of photographing James' brother's wedding; James was one of the Ushers and Christina one of the bridesmaids. We were then over the moon when we were contacted by James & Christina in June 2011 when they asked us to capture their wedding in June 2012 at Hilltop Country House.
Before we knew it their wedding day had arrived and we joined Christina early in the morning for bridal preparations where we were greeted by her 3 bridesmaids, one of which was Mary, our earlier bride, for whom Christina was a bridesmaid back in May 2010 so it was really good to see her again.
The bridal preparations were full of fun and laughter and we just knew it was going to be a great day.
Their ceremony took place at St Vincent de Paul RC Church in Altrincham, which was where we caught up with James and his groomsmen for their photographs beforehand.
James & Christina had arranged for an old London Red Bus to take their guests onto Hilltop Country House which was a lovely touch and were we joined the happy couple again. As James & Christina made their way to the Hilltop Country House through the stunning gardens they were greeted by rapturous cheers from all their guests who were waiting for them.
Hilltop Country House is set in the heart of the beautiful Cheshire countryside and privately owned by Martin & Clare; both are so welcoming and go out of their way to make every couple and ourselves feel welcome.
James & Christina held their wedding breakfast in the stunning marquee and were thoroughly entertained by Simon William, Singer Entertainer who before long had everyone on their feet and singing along.
It really was a fantastic day, with a great bunch of people and an amazing couple. The weather was great and we got some beautiful early evening bride & groom portraits when the light was perfect, we even managed to squeeze in a sunset photograph J
James & Christina – thank you for allowing us to capture your special day and it was great to see you again.
Below are a few of our favourite images from their special day.