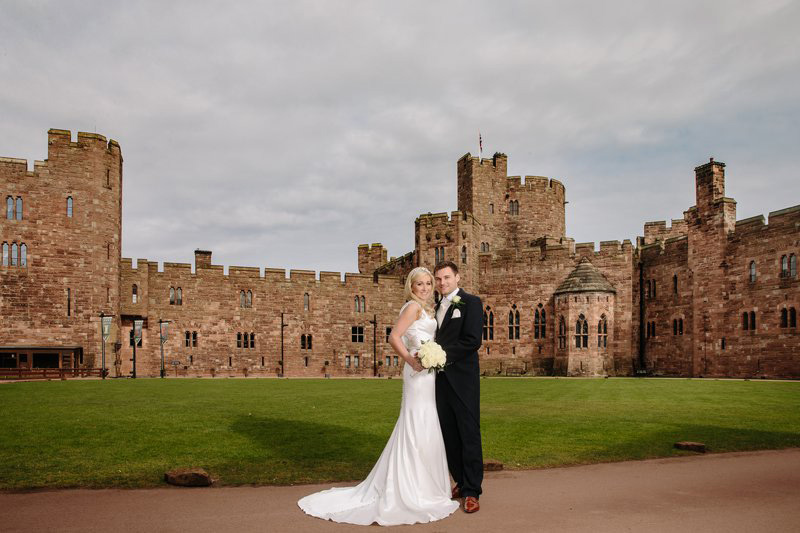 A Peckforton Castle Wedding in the heart of Cheshire
Peckforton Castle in the heart of the Cheshire countryside is a magnificent wedding venue and was the perfect setting for Ashley and Leah's wedding.
One of the many things we love about photographing a wedding at this stunning castle wedding venue is that it has an air of grandeur before you even enter. Sweeping up the long drive and passing through the castle's gatehouse gives you butterflies before you even get inside!
The wedding day…
On the wedding day, Leah got ready in one of the Castles luxurious rooms. She was in good hands with the maid of honour Steph, bridesmaids Michelle and Jade (both Leah's sisters) and no less than five pretty flower girls Lucy, Jessica, Holly, Isobel and Grace. Hence, it was a gorgeously girlie affair!
On the other hand, Ashley decided to get ready at home; with best men Kelvin and Matty on hand, and a surprise present of some TAG Heuer cufflinks from Leah, they were all in good spirits.
Leah looked amazing in her Justin Alexander dress which gave her a great silhouette in our portrait shots. The dress was teamed up with some to die for Christian Louboutin shoes. Leah's loose tousled hair, a pretty tiara and a simple cream posy completed the look perfectly, giving her an air of relaxed elegance and understated glamour.
The ceremony and wedding breakfast…
The ceremony was held in Peckforton's Great Hall, which is another reason we love shooting Peckforton Castle wedding photography.  Ceremonies in the Great hall allow you to make a spectacular entrance. Castles are often dark places. However, with its light sandstone walls and stained glass windows, this castle is flooded with natural light, allowing us to take some perfectly lit shots of Leah and Ashley as they took their marriage vows.
Now it's the individual touches at weddings that make them memorable, and I doubt any of Ashley and Leah's guests will forget seeing one of the owls fly the rings to the best man during the ceremony. It was a wonderful surprise.
After the ceremony, we took advantage of the break in the showery weather. We went outside to take some fun group shots in front of the castle before we whisked Ashley and Leah off to take some portrait images of them set around the castle grounds and inside using the beautiful stained glass windows, dramatic staircases and vaulted ceilings as vibrant backdrops.
After a drinks reception, Ashley, Leah and their guests moved into the Drawing Room for their wedding breakfast. Set off the long gallery; the Drawing Room has the most sumptuous interiors, three imposing windows draped with luxurious curtains, chandeliers and the most impressive fireplace.
And into the evening…
Evening entertainment was back in the Great Hall, and before we left, we took Ashley and Leah outside to take some final shots. The one of Ashley and Leah under an umbrella with the castle lit up behind them was one of our favourites and seemed a fitting image to close the story of Ashley and Leah's beautiful wedding day.
A lovely wedding full of love and laughter at a magnificent venue. Congratulations to Ashley and Leah for getting married and creating such a wonderful day for yourselves, your family and your friends to remember.
Some of our favourite images from the day…
Please take a second to take a look at some of our featured images of the day.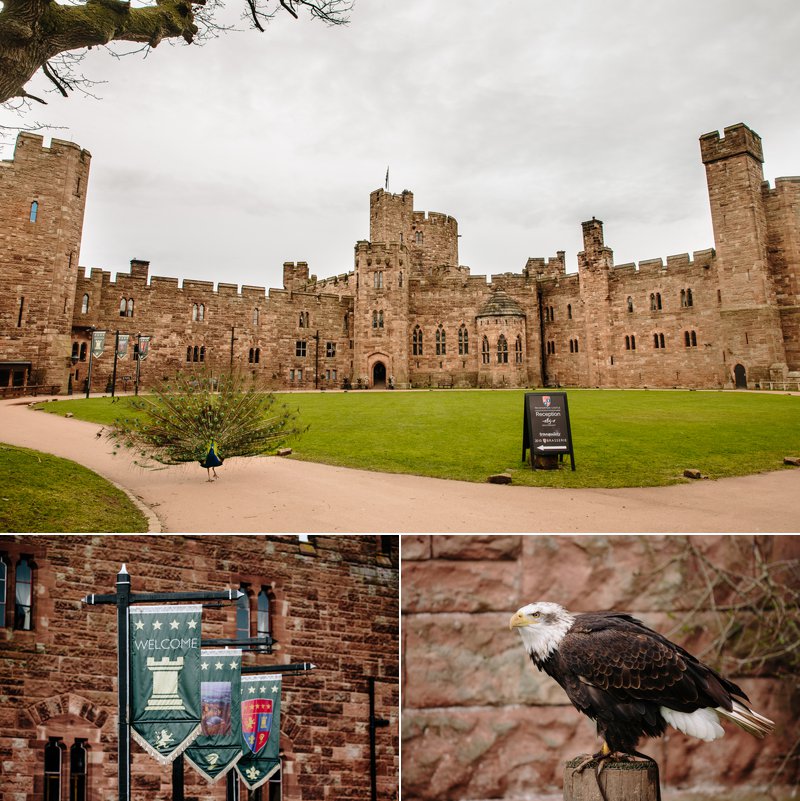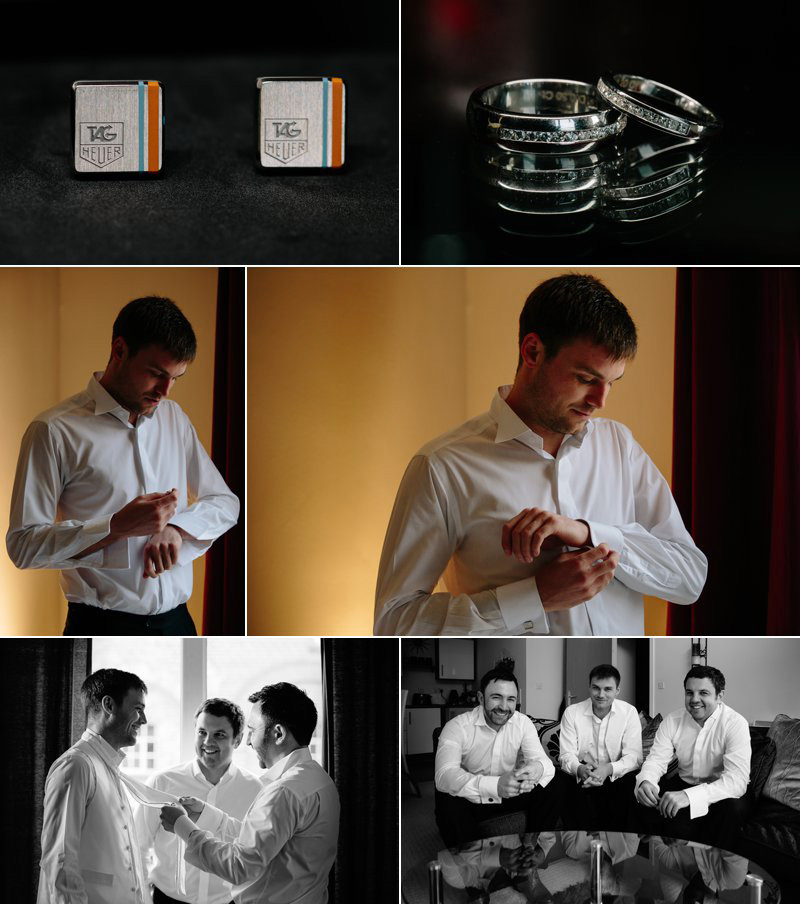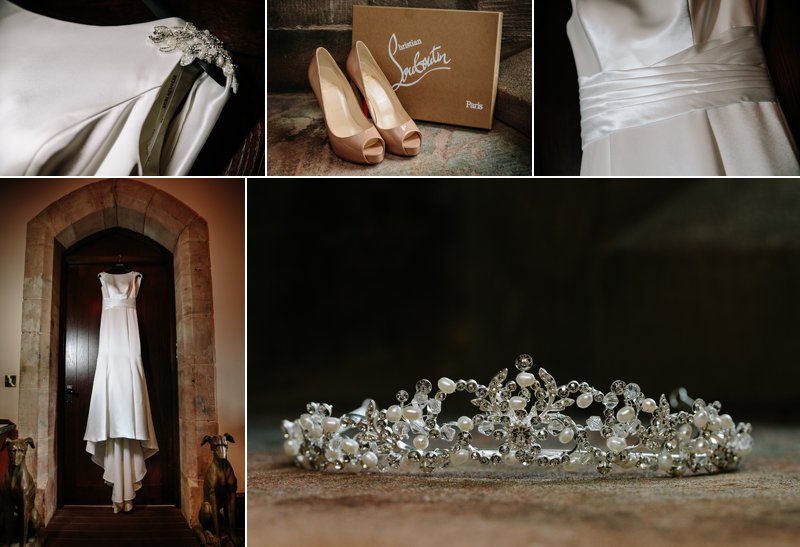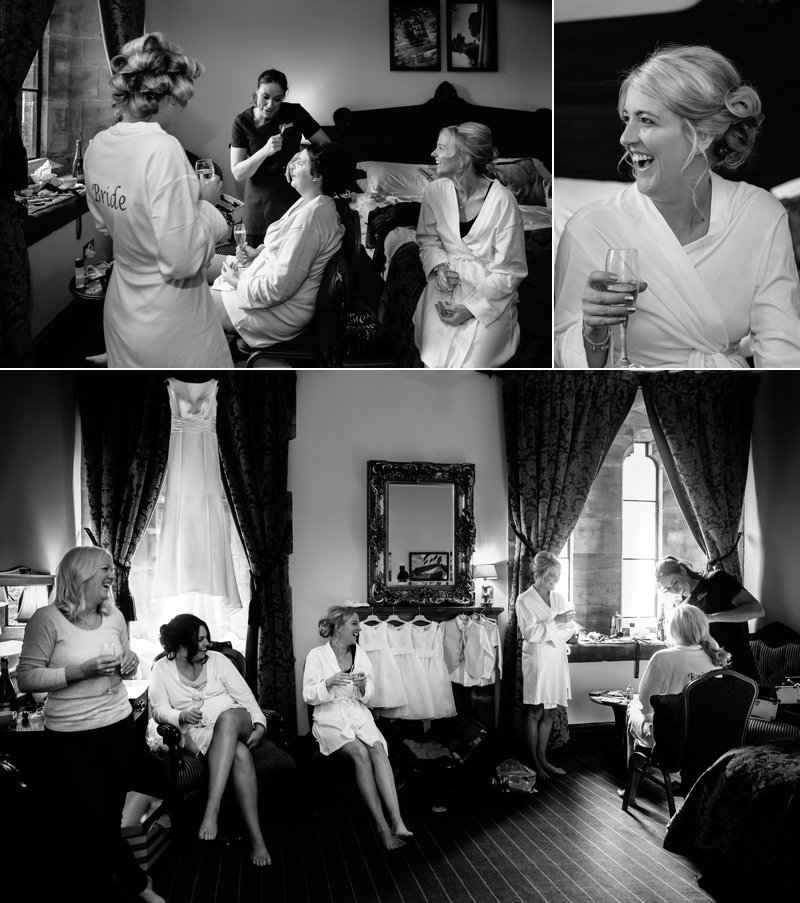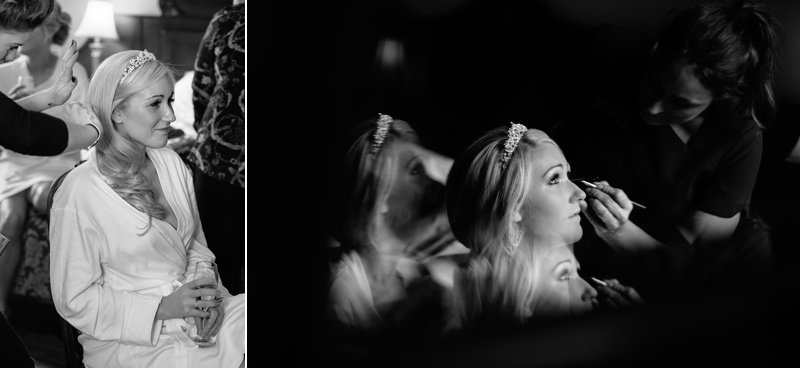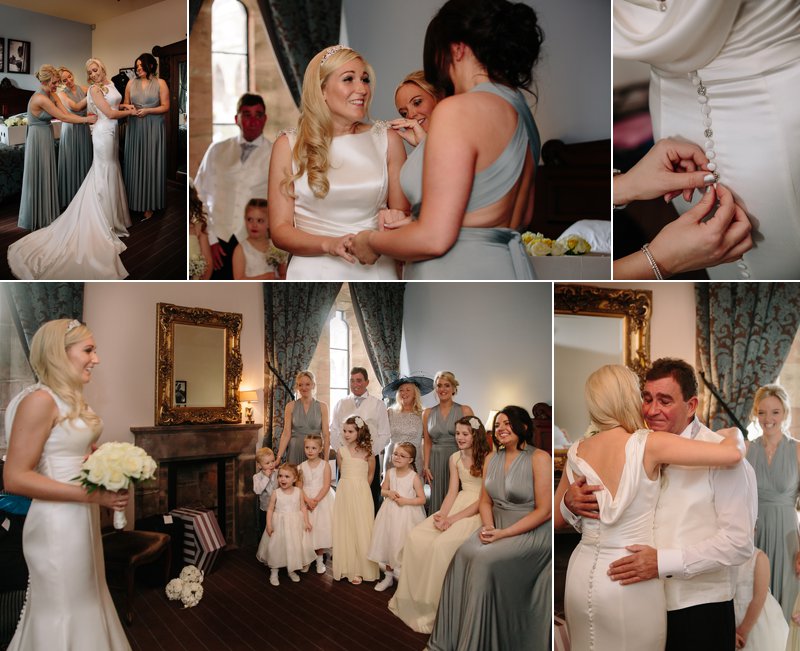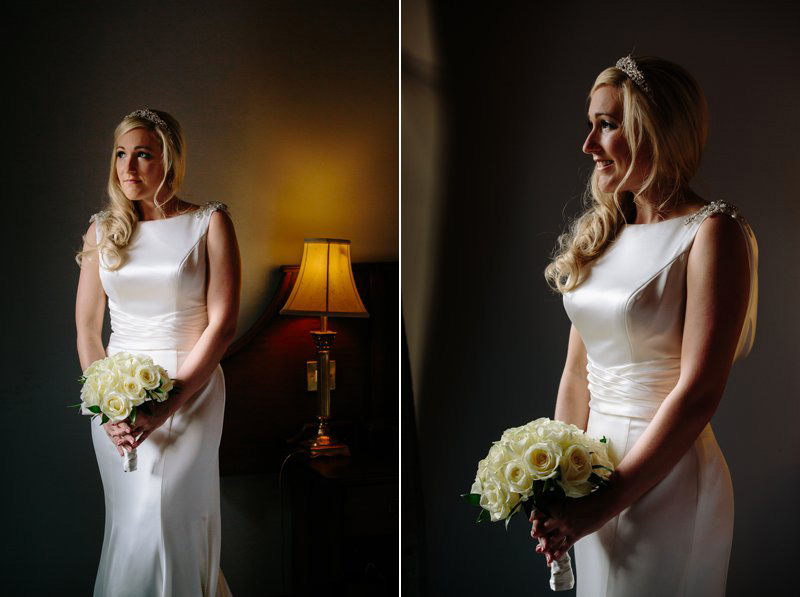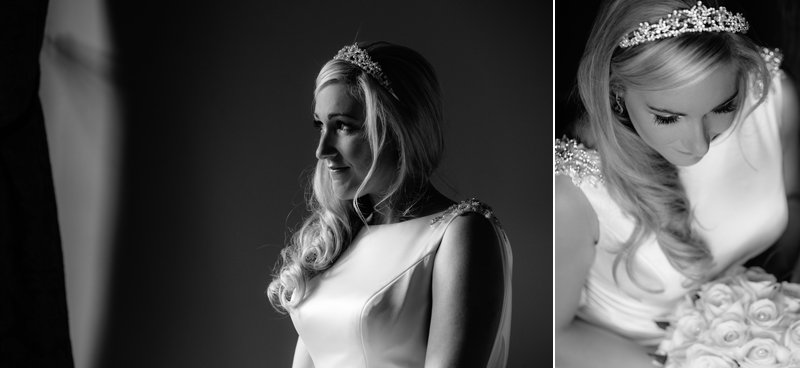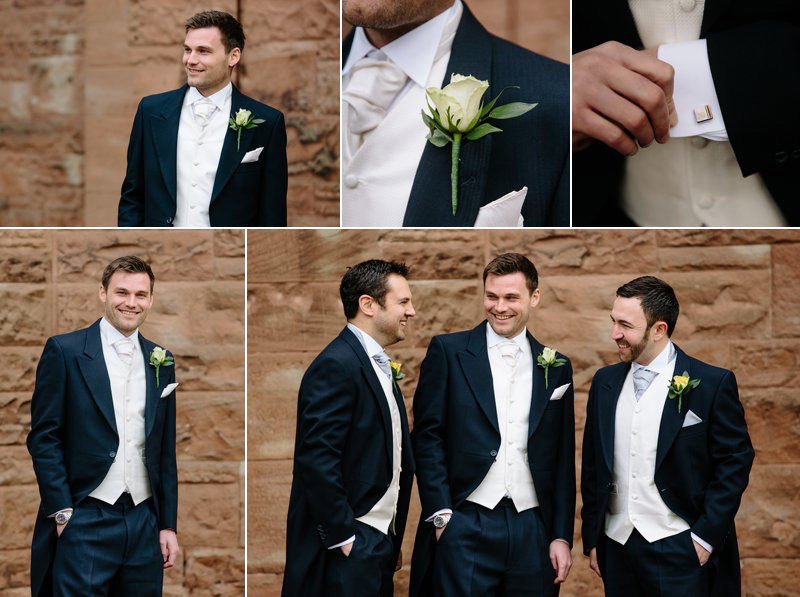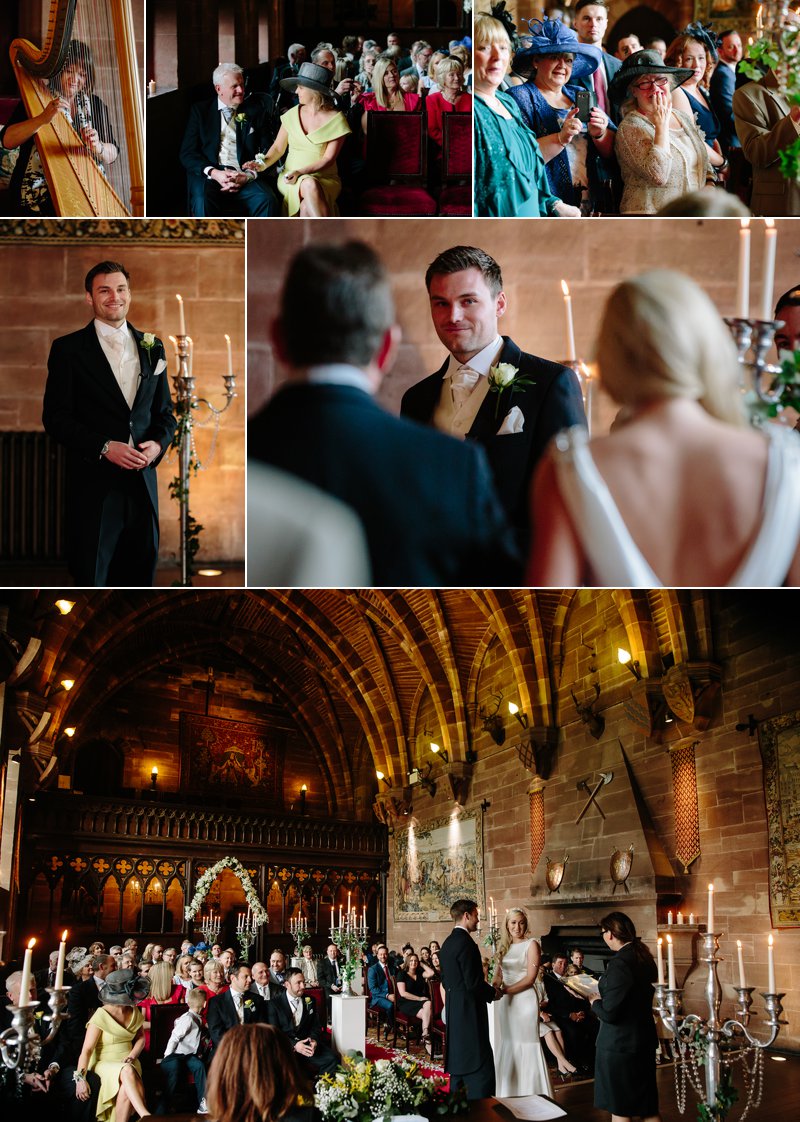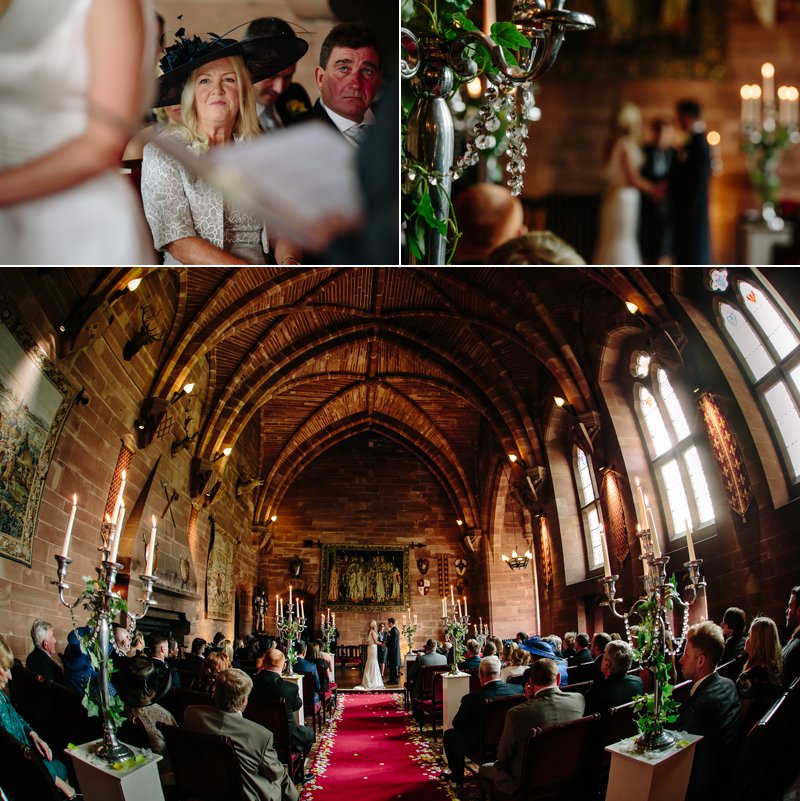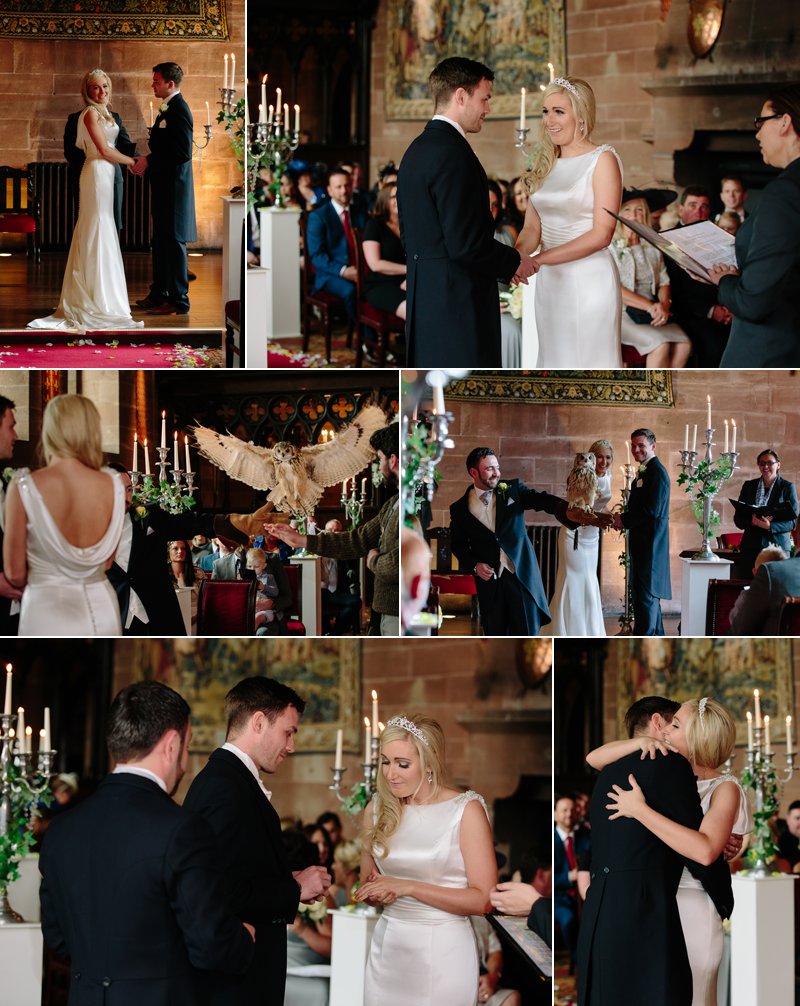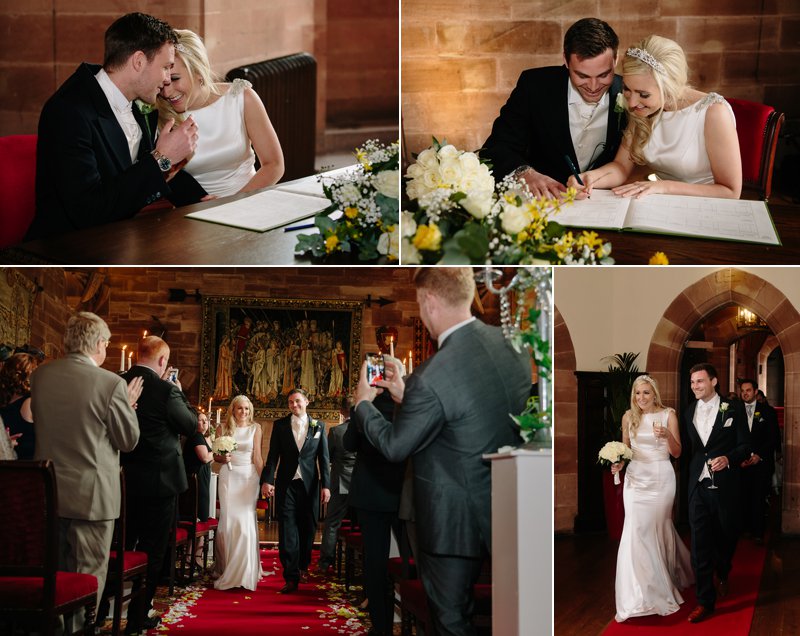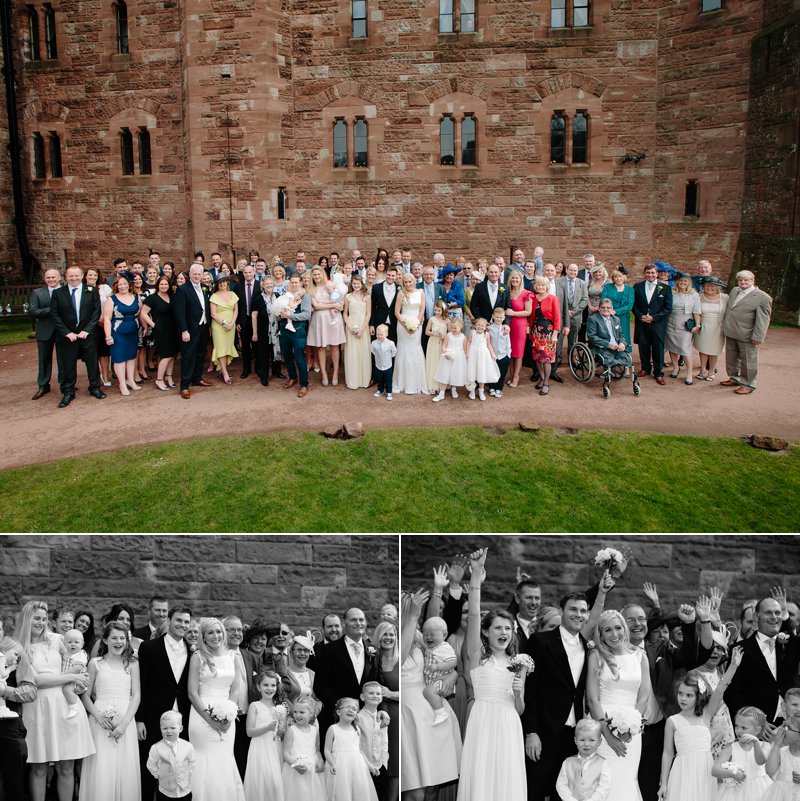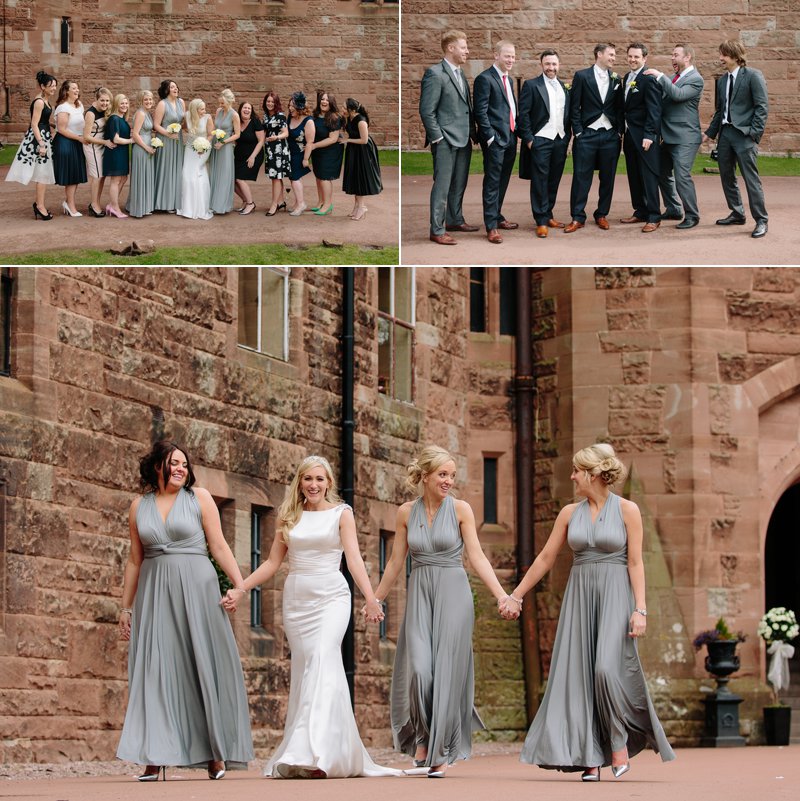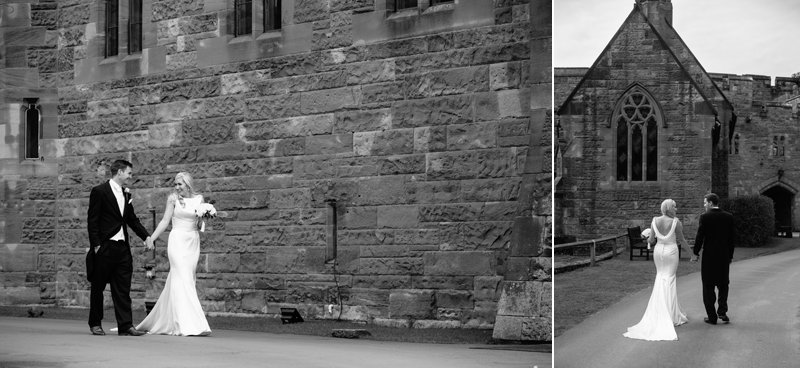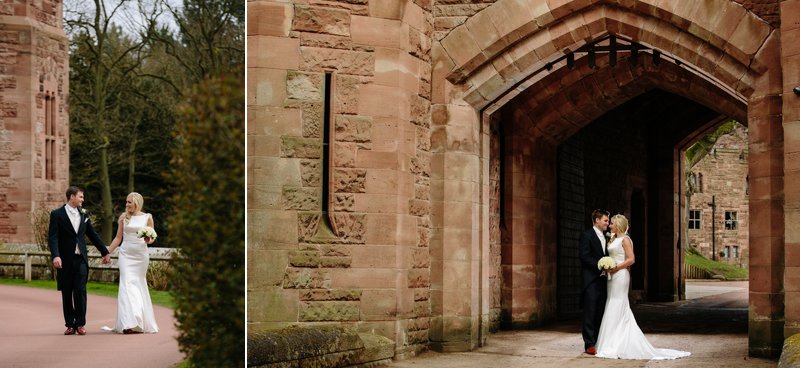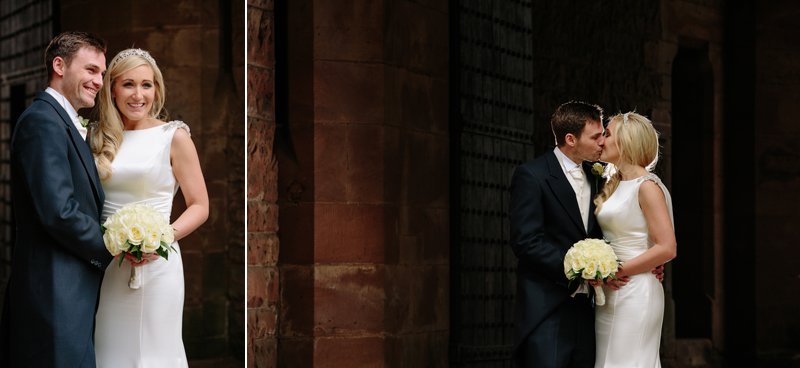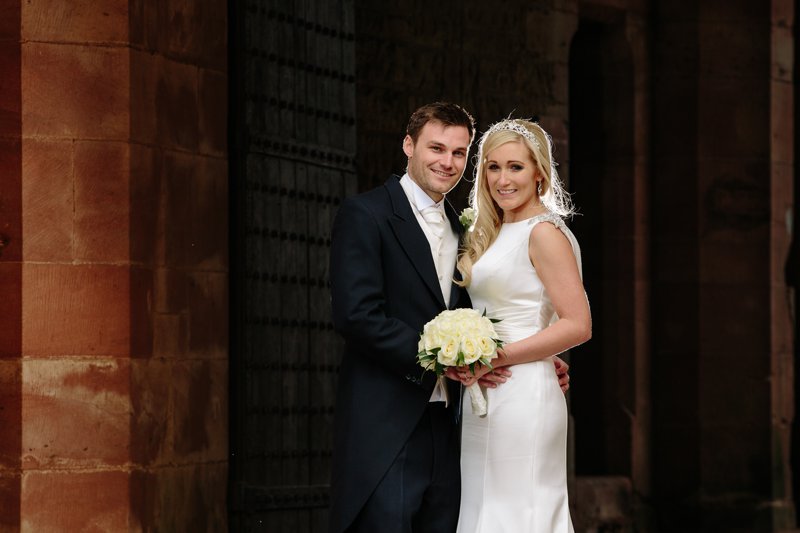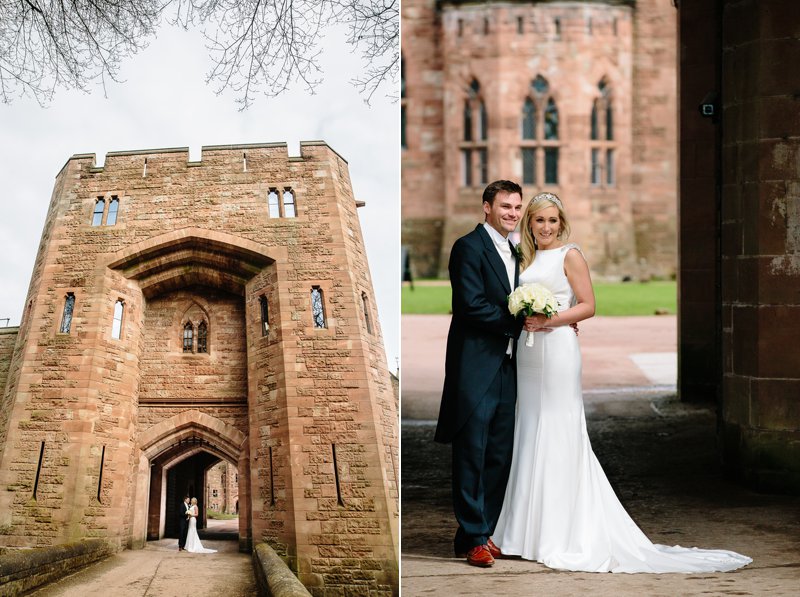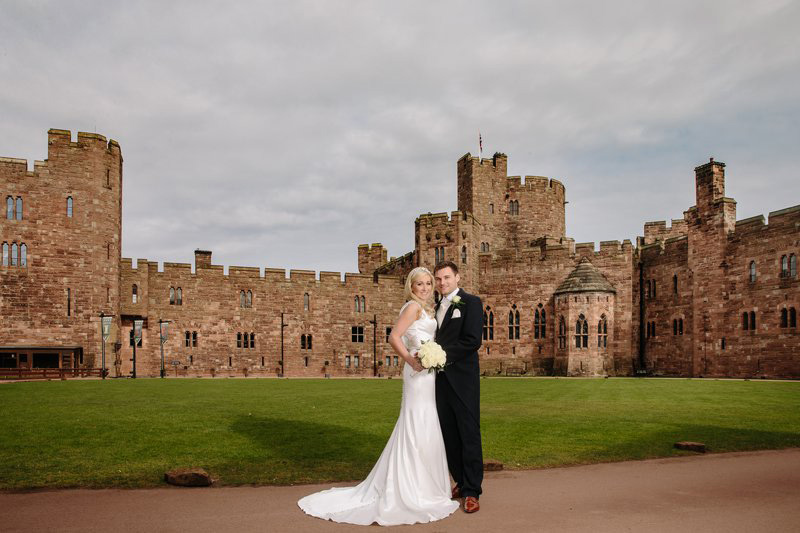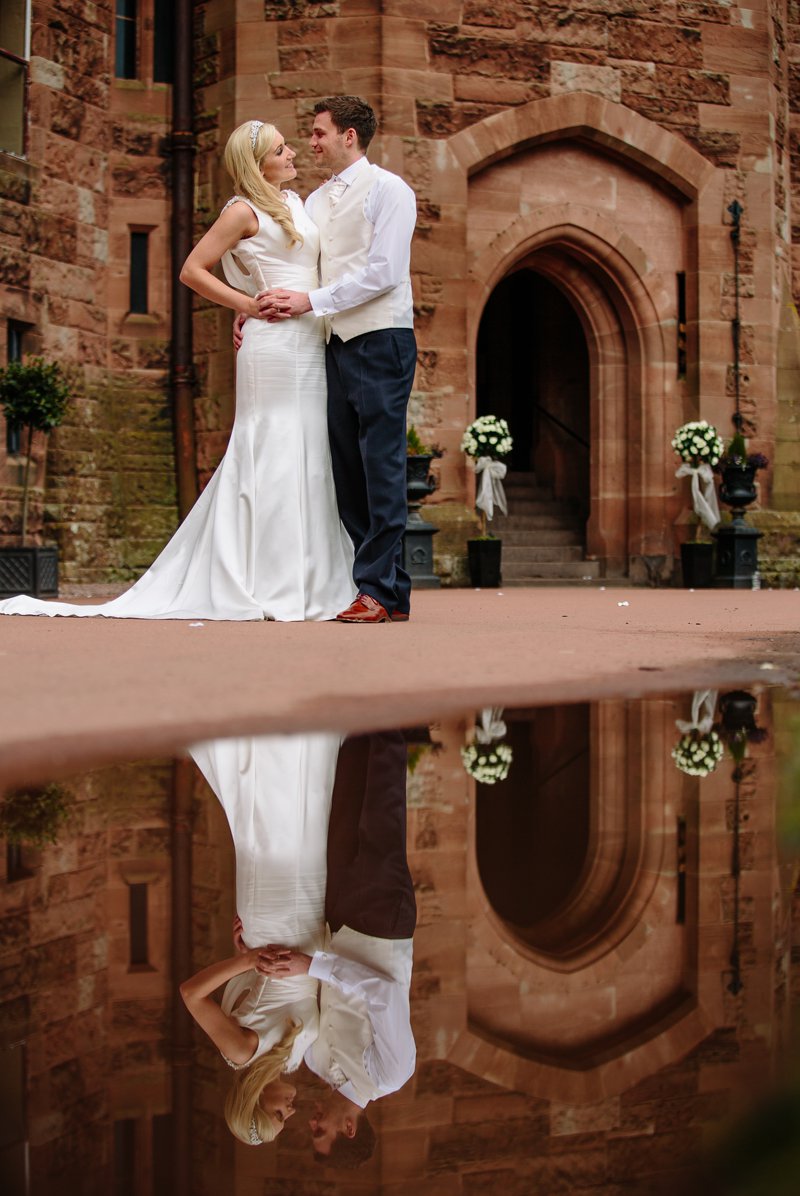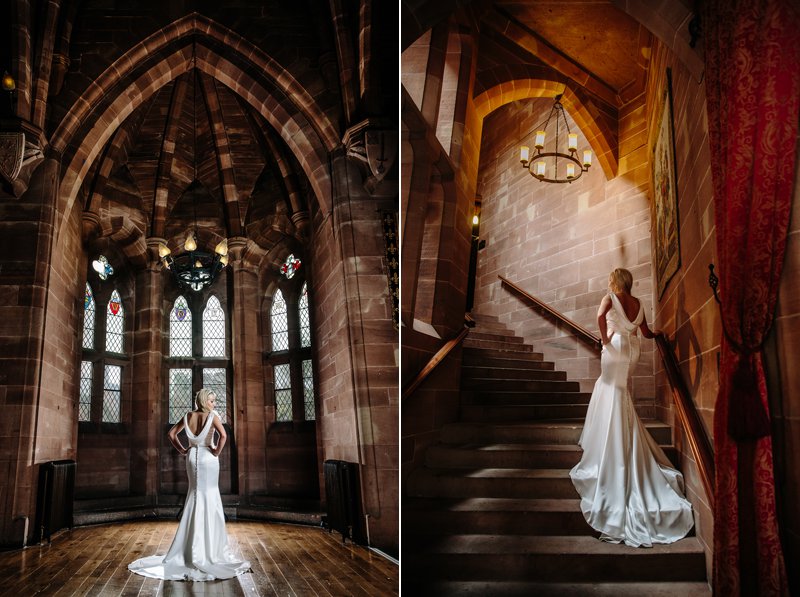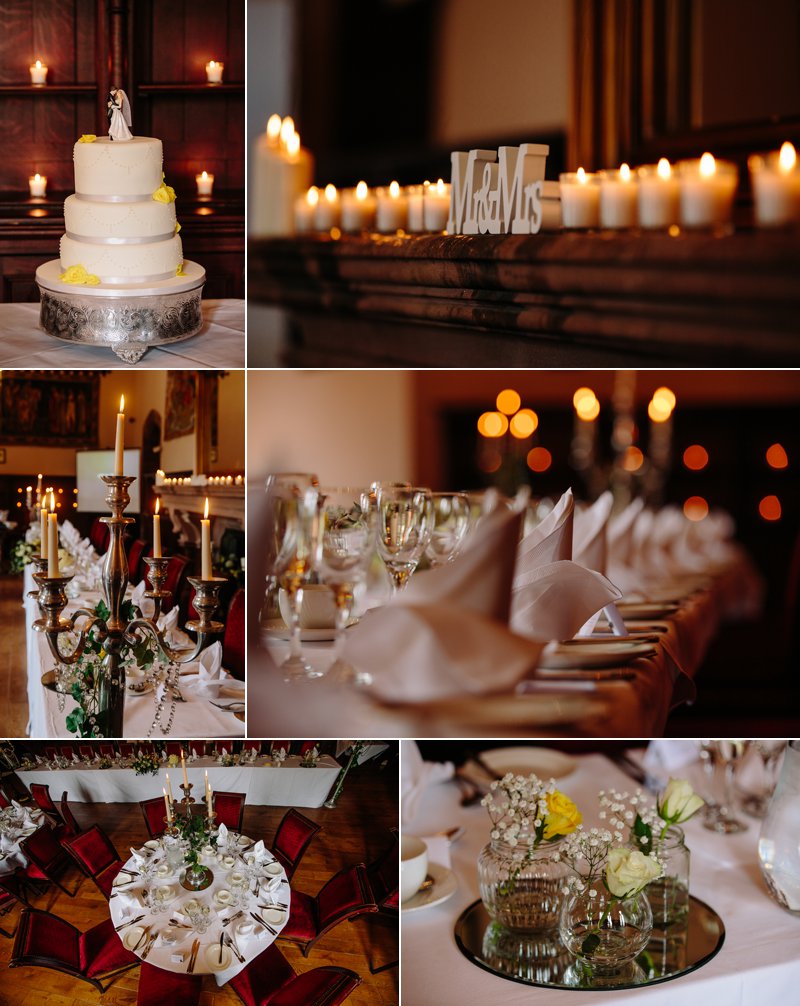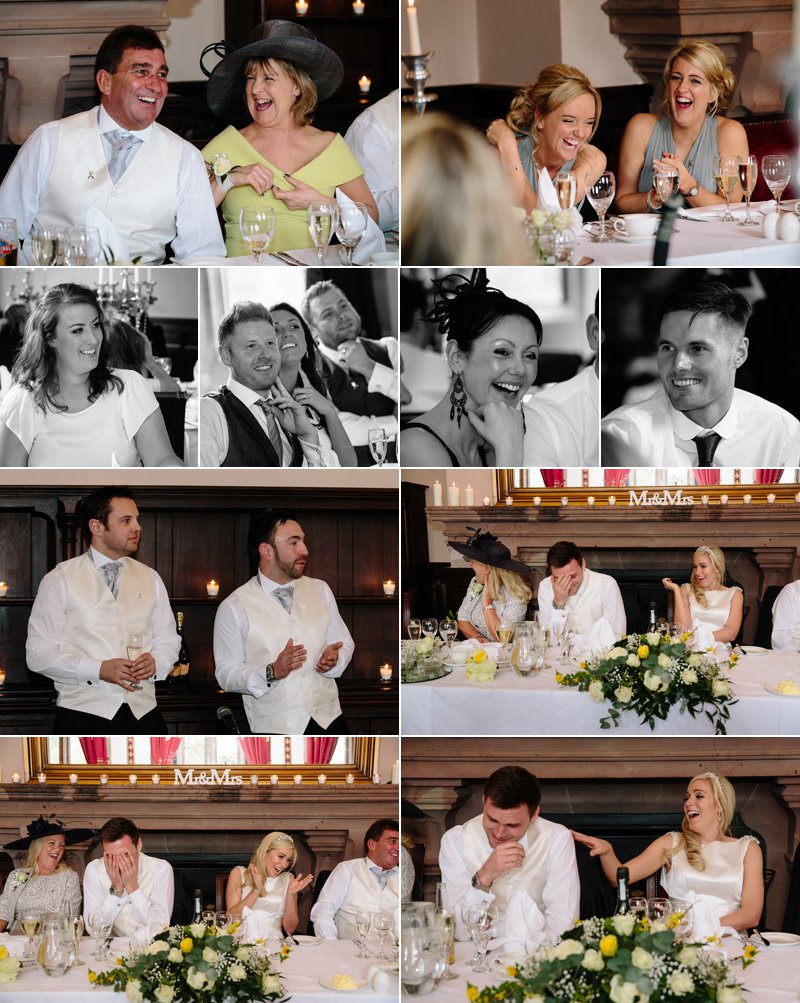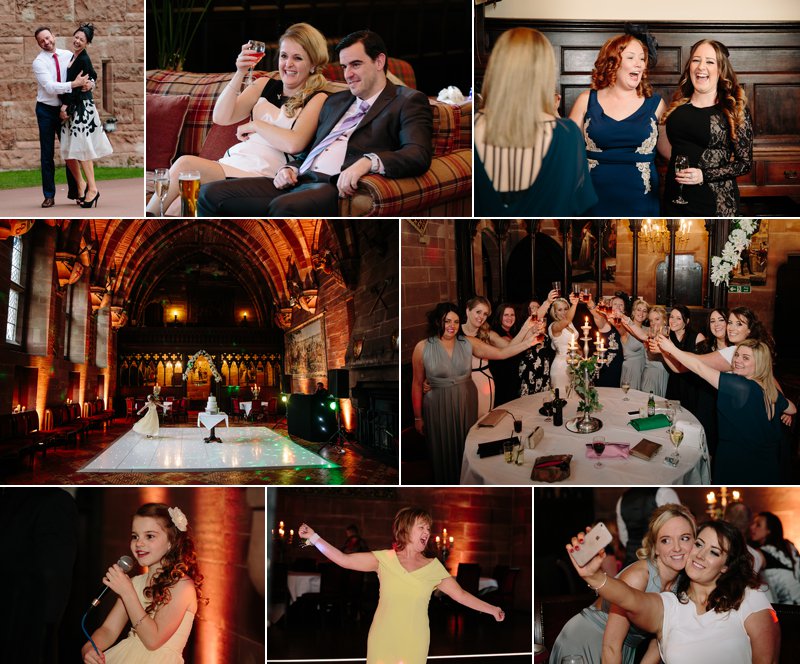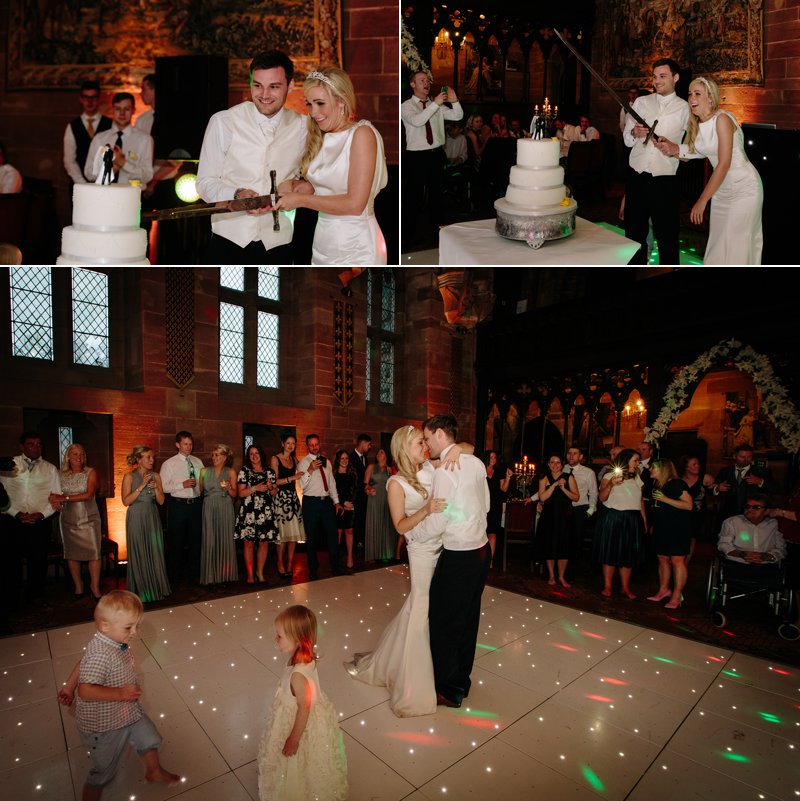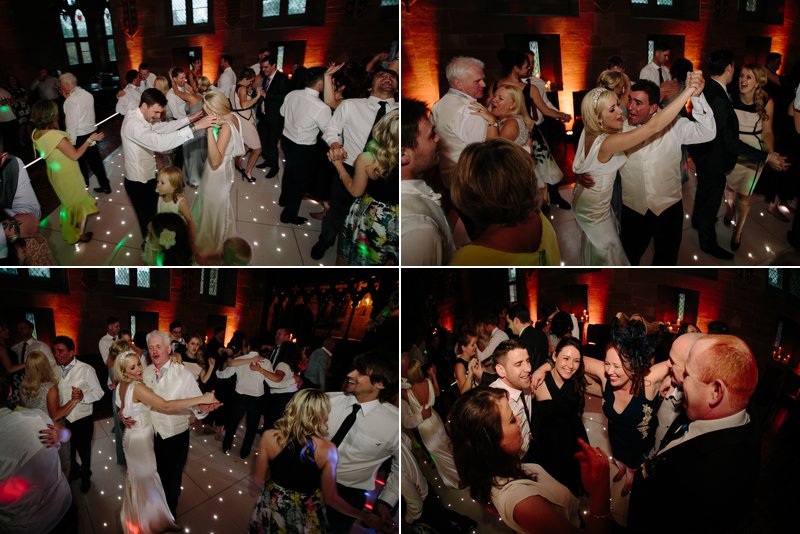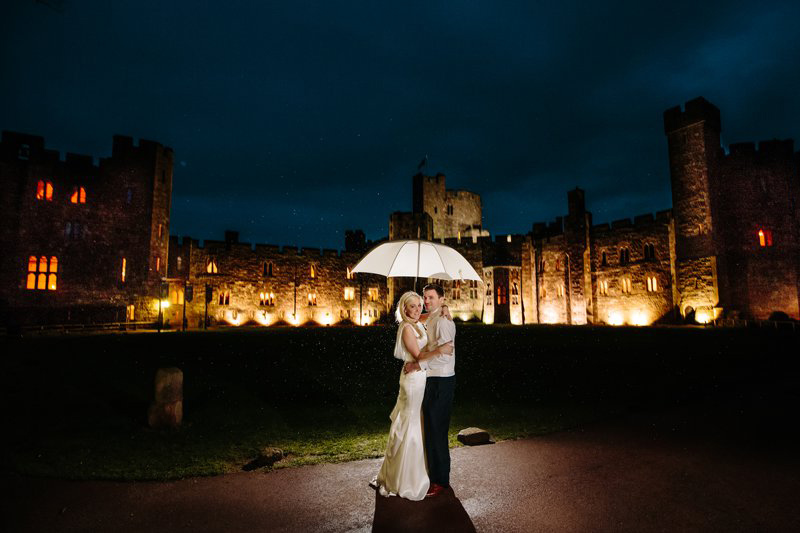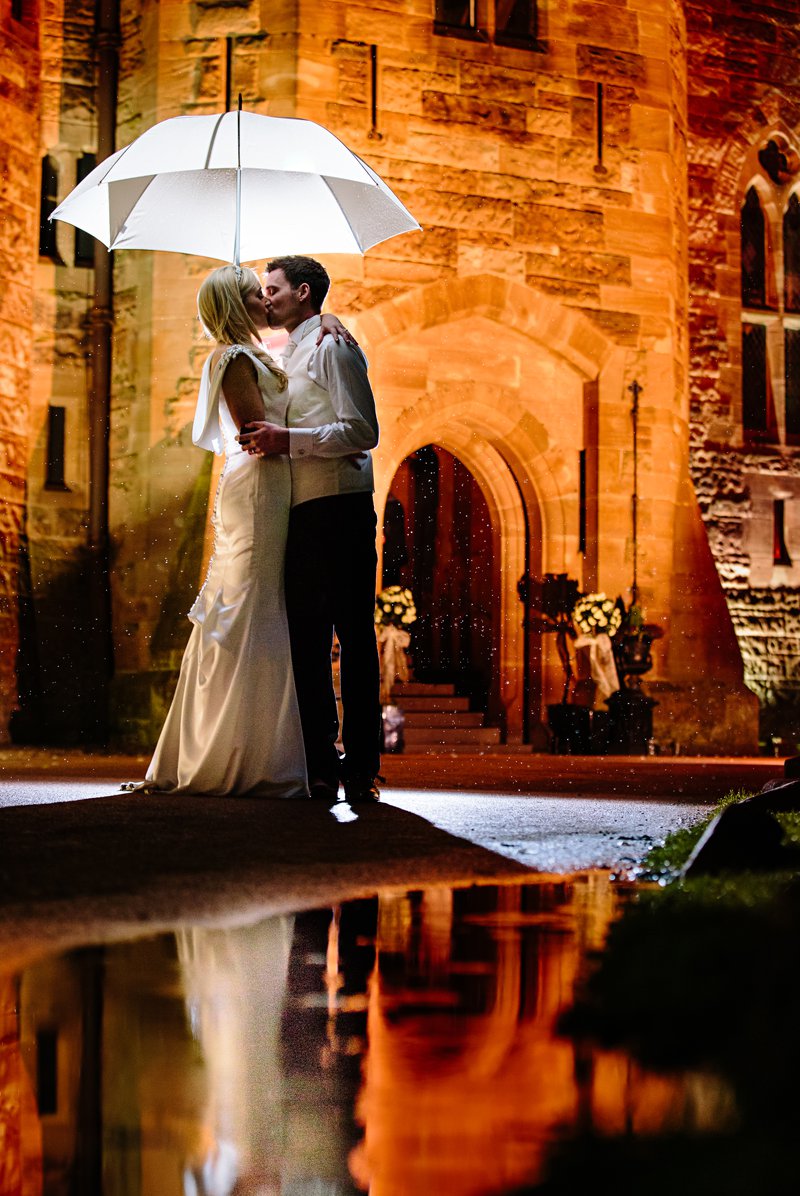 Suppliers:
Dress: Justin Alexander www.justinalexanderbridal.com
If you are considering holding your wedding / civil ceremony or your wedding reception at Peckforton Castle, please contact us – we would love the opportunity to discuss your wedding photography requirements with you both in more detail.